roman kaplun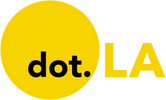 Get in the KNOW  
  on LA Startups & Tech  
X
roman kaplun
Skilled coders and programmers capable of designing and developing high-level solutions to complex problems remain in exceptionally high demand worldwide. While many tech companies are responding through an endless cycle of recruitment and training, bringing on pre-established third-party collaborators with specific expertise and expert teams of developers at the ready has become an increasingly popular approach.
For the past five years, the team at Zoolatech has been creating and building cutting-edge systems and platforms for clients around the globe, at a fraction of the cost that companies would spend to develop the same systems internally. The company expanded during the pandemic and lockdown, as demand jumped for fast and capable technological solutions built by teams working remotely from home, with an increased focus on powerful event-driven architecture. At this point, Zoola has collaborated with a number of companies on event-driven platforms capable of supporting a vast array of stakeholders and users.
Large Retailers chose to move to Event-driven platforms as they are a great way to streamline complex data processing tasks, automate recurring business processes, and easily integrate with existing applications and services.

They enable organizations to build applications that react in real-time to events, such as changes in data, user interactions, external data sources, and more.

This level of automation and flexibility can help improve customer experiences, optimize operations, enable better analytics, save maintenance costs. and create new revenue streams.- Roman Kaplun, Zoolatech CEO
Traditional online platforms, apps, and websites are what's known as "request-driven." This refers to a linear connection between a user and the system that processes their requests. For example, an end user shows up at a website, fills out a registration form, and clicks ENTER. Their information is then sent to a registration service and processed; when completed, the service alerts the client's system and responds with the final result (for example, a "success!" message and a welcome e-mail).
These systems are relatively simple to design and run, and only require a light infrastructure, but their simplicity can also be a drawback. If the computer that processes registration requests is down, for example, the entire system collapses; the end user enters their information and is told that registration is currently unavailable, and they must try again later.
"Event-driven architecture," on the other hand, refers to systems with more elaborate messaging and coordination functionality. Connected computers are not arranged in a linear row, waiting for prompts in order to take action; instead, events happen simultaneously system-wide and are individually managed on their own.
In our previous, straight-forward example, a user would register with a website, but rather than having to wait for the service on the other end to fully process their information and create a new account, their initial registration "request" exists as its own discrete individual event. They can sign up, enter their info, and the system will hold on to the data in a queue until the registration service at the other end is ready to process the information and return a successful message.
It's much more challenging to design these kinds of event-driven systems, because of their innate complexity. With so many additional moving parts that function independently from one another, but also interact at key points in the process, there's just a lot more infrastructure to be built out and stress-tested. Clear lines of communication and accurate data transfer between all these different functionalities and moving parts becomes extremely important.
The advantages, however, are numerous. On the most obvious level, individual parts of a system can crash or get tied up without sacrificing site-wide integrity or functionality. Some users can continue working unimpacted as coders work to restore the rest of the system. As well, systems operating in different markets, with different regulations or expectations, can interact and coordinate seamlessly, in real-time, without constant starting and stopping and waiting for fresh responses.
Benefits of Event-Driven vs Request-Driven Platforms

1. Increased scalability: Event-driven platforms can scale much better than request-driven platforms as they are designed to handle large volumes of events and can easily scale out to multiple nodes.

2. Improved performance: Event-driven platforms can quickly process data in real-time and deliver immediate results, making them more suitable for time-sensitive applications.

3. Reduced complexity: Event-driven platforms are less complex to develop and maintain than request-driven platforms, as they are designed to handle a large number of event types simultaneously.

4. Event-driven platforms provide a more flexible and modular architecture, allowing developers to easily add and remove features without having to re-architect the entire system.

5. Enhanced flexibility: Event-driven platforms offer more flexibility in terms of how data is processed and stored, allowing developers to quickly adapt to changing requirements.

6. Event-driven platforms are better suited for distributed systems, as they can propagate events across multiple services.
As an example of the versatility and efficiency of Zoolatech's event-driven systems, let's look at their work on behalf of historic European jewelry manufacturer Pandora. The company operates in over 60 countries on 6 continents, with more than 7,000 points of sale, and enters new territories and markets each year.
While traditionally a brick-and-mortar retailer, Pandora has moved much of its business online, and desired numerous points of contact with potential customers, including physical store locations and online sales through their website, with a high degree of customization. (For example, allowing customers to place orders online for pick-up in stores.) This meant a total overhaul of Pandora's online presence, but without interrupting their daily operations across numerous markets, in various countries, all of them reflecting different functionality and regulatory needs.
Pandora's pre-existing legacy architecture was dense, presenting developers with some unique challenges. Batch-based data exchanges with non-reusable data for each market required routine, complicated maintenance to prevent slow-downs, often by teams who were unaware of the work being down on other portions of the system.
The natural solution was to bring in the Zoolatech team to design a new event-driven platform, allowing Pandora executives to remain focused on their own core business, and leaving the complex technological solutions to outside experts.
In 2021 Pandora started its Digital transformation to improve its consumer personalization capabilities and develop a scalable platform to support the company's Phoenix growth strategy.

We needed a digital foundation that would bring together all of the various business processes which would allow us to operate in a digital manner end to end.

This required us to redesign our analytics and integration platform from a batch point to point solution to near real time events that can be re-used.

After an extensive assessment of several major service providers we selected Zoolatech due to their extensive track record in EDA and experience working with retailers. - Sunil Srivastava, Pandora CTO
Zoola's goal was considerable: to improve the efficiency and accuracy of data exchange between Pandora's third-party vendor systems, and ensure that the site continued to work well for end users and external contractors, many of them employing wildly different technologies on their side.
The company's solution was a customized cloud-based new infrastructure, rooted in Apache Kafka open-source streaming technology, which serves as a cutting-edge integration hub. Zoolatech has created an infrastructure that could ultimately allow every point in Pandora's system to access the same real-time data and "events," increasing efficiency while also limiting discrepancies in data usage and wasteful, repeated processes that brought processing speed to a stand-still.
There are other tangential benefits as well. The system allows for high-level history tracking, making it easier to scan for individual events, standardize user experiences, maintain data quality control, track down individual problems, and fix bugs. A tokenization service also keeps sensitive data hidden, and can be customized to remain compliant with regulations across international markets.
The Zoolatech Team took a product centric approach with building the EDA integration platform and this has allowed us to quickly deliver value in a few months with the MVP product. Over many releases they have built an impressive track record of quality work on time and within budget.

They also leveraged their past experience and helped us accelerate adoption of the platform among stakeholders. We're in the second year of a five year digital transformation ; I'm thrilled and grateful to have Zoolatech as a strategic partner in this journey. - Sunil Srivastava, Pandora CTO
In addition to Pandora, Zoolatech has employed similar solutions for a variety of global partners, including a restaurant-themed social networking app, mobile device management solutions, a major luxury fashion retailer, construction management software, and a large US fintech company.
Zoolatech founder Roman Kaplun. (Photo by David Ruano.)
Custom software developers Zoolatech – based in Palo Alto, USA, with development offices in Eastern Europe and Americas – provide custom-built mobile and web development solutions for a variety of clients, with engineering talent based all over the globe. We caught up with CEO and co-founder Roman Kaplun ahead of last week's Dot LA Summit to talk about the company's explosive pandemic-era growth, how COVID helped sell clients on the fundamentals of remote work, and why LA can't seem to train engineers quickly enough.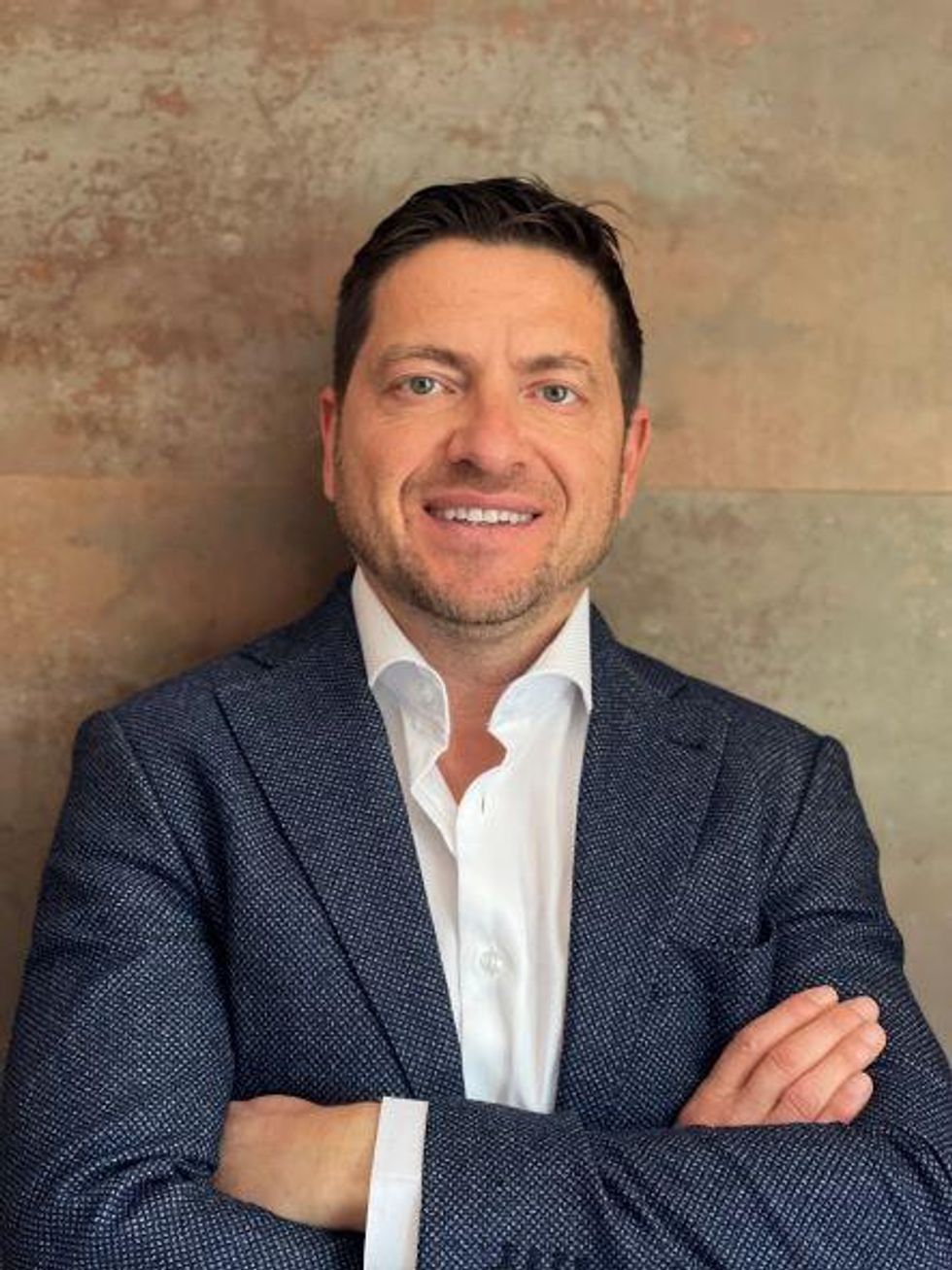 Zoolatech CEO and co-founder Roman Kaplun
dot.LA: Managing a largely remote workforce is a fairly new thing for a lot of entrepreneurs, but it's been baked in to Zoolatech's process since the very start. You even still have some staffers working out of Ukraine. Can you tell me a bit about your approach to working with a lot of developers who are currently offshore?
KAPLUN: As a company specializing in offshore development, we have solid experience and established processes to deliver remotely and with distributed teams. During COVID, we doubled down on this experience. Our teams from the Americas, Central Europe, and Ukraine work as one well-organized mechanism: they share responsibilities and organize daily work in the best way to adjust to the status quo and deliver no matter what.
From the client side, the goal is to have these kinds of workflow changes go unnoticed, and we are proud that whether it's working from home, bombshells, or refugee camps, our Zoola people put all their passion and effort into get things done on time.
dot.LA: A lot of companies are already doing this on their own in-house. "Well, we have our team here and then we've got a team in Manila or Poland or whatever." What are some of the advantages to coming to a company like yours, where there's architecture already set up for that, as opposed to just me as an American founder going overseas to round up my own team?
KAPLUN: We can do it a lot faster. Our team has 20+ years of experience in this market and we understand the culture. And by understanding the culture of our client and culture of the people we hire, that makes it a lot easier for us to basically to do everything a lot faster. So unless you are a Microsoft or Amazon or some other large company that wants to invest in each market, and basically built your own recruitment team, HR team, your own marketing team, basically invest into infrastructure over hiring and running these kind of teams, then the next best option is to work with a company like ours, that understands the market, the people, and has all that infrastructure in place.
dot.LA: What is it like to manage a company where some of your colleagues are working basically around the clock?
KAPLUN: It requires a variety of skill sets, but most of all, it depends on culture. At Zoolatech, we've focused on building a culture where everyone feels heard and supported. Sometimes, that means getting up at 5 am or working late into the night, but on the other side, we try to give people enough freedom to manage their time as individuals.
It's most important that we share the same values, and that we feel confident that staffers are going to fulfill their promises. Those are the two essential points. But otherwise, it's challenging and fun: we get to know people from different cultures, languages, and mentalities worldwide.
dot.LA: That's got to be a challenge, too, to constantly be focused on bringing in the right people. You've grown so quickly, to 450 staffers in just over four and a half years. I'd love to hear a little bit about that.
This is a word of mouth kind of business, in terms of our clients and employees. Zoola is Hebrew slang for a place that, once you find it, you don't want to leave. So we like to say that this concept applies to our both employees and our clients. We treat all our clients with respect and trust, so they want to stay with us, but even more importantly, we also treat our employees in the same way. So we have a very mature HR practices in place and we help our employees to grow their careers, and we invest into that. And then word of mouth creates a positive reputation for us in the markets in which we work.
dot.LA: That's a lot of growth in a few years, especially considering it's not a product that just blew up in the marketplace. It's consulting, you're finding new clients, you're growing that organically. To what do you credit the fast growth of this concept?
KAPLUN: Yeah, we signed 40 clients in about five years. A lot of it is just having a professional network of people I've worked with before. COVID has also opened up the concept of remote work. Our industry has existed for a long time; companies have always outsourced work offshore. But before COVID, the most challenging question that I had to answer was: "How does it work in a remote environment?" Everyone said, we like to have our teams co-located, everybody in the same office and so on. So I had to sell this idea of having a team remodeled, that it was okay to have some workers remote. COVID helped with that. I don't have to sell people on the basic concept that this works.
Also during COVID, a lot of money was invested into the economy. A lot of companies received funding allowing them to tackle new projects, so the demand for engineering talent in the U.S. went up. Due to limit availability of engineers stateside, companies had to go offshore. So we were in the right place, at the right time, with the right clients and the right proposition. A lot of our clients were growing, so that resulted in our growth.
dot.LA: You mentioned that before, that part of the success of Zoola and what you've been doing is this lack of available engineering talent in the U.S. Economics 101 would teach us, if there's a huge demand, supply should be going up. Why do you think it's not and, why aren't more Americans becoming engineers to take these readily available engineering?
KAPLUN: In the United States, you can go to college and major in pretty much anything. You can become an architect, an electrical engineer, a healthcare provider, and you're going to make a decent living. Yes, if you're a software engineer, you're probably going to make a better living, but it's not 10 times more than the other options. In Eastern Europe and Latin America, the situation is completely different. A person working in tech will be paid 10x compared to the majority of professions because engineers can work remotely while others depend on the local economy.
So, the path to success is fairly clear there. Go into technology and you can be successful. So you have a larger graduating class, and a lot of people going into that field. I think this is a big difference. So there's basically a limited supply of engineers here, it creates more demand for it, and so people have to go offshore.
dot.LA: We think of tech companies as specialized in some ways. It's a fintech company or we're doing Web3. And for Zoolatech, regardless of what the client needs, you're there to build the tools. I'm interested in that decision not to specialize and how you make that work in a practical way.
KAPLUN: A lot of technology companies choose to build their own software solutions as opposed to purchasing them. There are many tools on the market that you can purchase, but some of them are very big and very complex and require a level of integration and customization that is beyond to what you actually need. Also, a lot of our clients are aiming to distinguish themselves from competitors, or to disrupt their industry, so their requirements can't be covered by simple ready-solutions from the market.

So we decided to specialize in custom software development, whether it's apps, platforms, integrations or otherwise, we tailor everything to client's needs.

There are some companies that produce microchips. Their microchips can be used in completely different products, from TV to fridges. We are kind of that company - we produce custom software for different companies.
dotLA: Is there a case study you could walk us through as an example?
KAPLUN: So for one major North American retailer, we made their Android app. 80% of their customers are on the iOS on iPhones because they are slightly upscale, so they're willing to spend more money on retail. Most of the people are on iPhones, but they can't ignore Android entirely. It's about 20% of the market for them, so they have to have it, but it's not a top priority. And so Android is not a top priority for them, but it's very important. So it was a great opportunity for them to give this to us and basically say okay, you guys manage the Android entirely, just follow the iOS.
For a San Francisco fintech company, we brought together their Mortgages platform. They were getting into new business. They started as a student loan refinancing company, and we played a large part in building that software, and when they expanded it into mortgage financing, we built that platform out for them completely. The lesson learned from that is that was, the closer we work with the companies, and the more trust we build with their technology leadership, the more responsibility they give us and then the better independent results that we can provide for them.
Image courtesy of Zoolatech
Roman Kaplun left Ukraine two weeks before the war broke out. His business partner, Denis Rogov, was there to see the events unfold. Throughout it all, their software development company, Zoolatech, had employees based in Kyiv.
On this episode of Office Hours, Zoolatech CEO and co-founder Kaplun joined host Spencer Rascoff to discuss his journey from immigrant to launching his own company and how he manages a business during wartime.
Kaplun didn't speak any English when his family relocated from Russia to San Francisco. After taking English classes and working as a dishwasher, he enrolled at California Maritime Academy, where he studied business and logistics. His brother eventually got him working at a tech company as a quality assurance (QA) engineer. From there, he worked his way up to lead Hotwire's QA department.
After 16-plus years at Hotwire (which eventually sold to Expedia), Kaplun decided to strike out on his own. He credits an NPR segment for the shift.
"I don't remember who it was, but the lady who was on the program, she said, 'When people start coming to you with advice about the work you do, it means it's, it's the time for you to start thinking about joining your consulting business or doing your own company.'
That advice lit the fuse. Shortly after, in 2017, Kaplun and his co-founder launched Zoolatech with the intent to provide software development for companies. The pair drew on their experience building software development teams in Eastern Europe and working with large companies in the U.S.
"We are solving a problem or shortage of talent in [the] U.S.," he said. "Pretty much any company out there today, whether it's a technology-centric company, or its retail or airline—they have their own software that they need to build. And we just simply do not have enough engineers in this country."
The company's first two clients were Nordstrom and Credible, two massive U.S. companies that helped them grow rapidly. By 2020, Zoolatech had 450 employees, most based in Ukraine.
COVID helped the company grapple with how to carry on a company culture while working from home. Kaplun credits the pandemic for helping Zoolatech cope with the sudden need for large teams to work remotely.
"Because the majority of people were already working from home when the war started, most of them picked up and left west of Ukraine," Kaplun said.
"The most amazing thing is that—with exception of maybe the first two, three weeks when the war started and productivity dropped—beyond that, we just kept going, we just kept providing service as we did for the war," he added. "During this first month, people literally worked out of bomb shelters. They were literally coding in the bomb shelters. And if I tell them, 'Hey, guys, just take care of yourself, this is not important,' they'd say, 'Well, that this is what keeps us going as well."
Zoolatech provided financial assistance to workers who needed to relocate. The company had been expanding into Romania and Poland before the invasion. Those locations served as a corporate home for those leaving Kyiv.
Witnessing his employees interact virtually across multiple countries helped him realize that corporate culture within Zoolatech is deeper than company initiatives, he said.
"Just [the] amount of humility and kindness and activity and a desire to do the right thing—it was amazing to watch," he said. "I was thinking that it's like, 'Wow, this is where the culture is. It's not really in the office. It's about hiring the right people, training them right and the events like that showed the true colors.'"
Want to hear more episodes? Subscribe to Office Hours on Stitcher, Apple Podcasts, Spotify, iHeart Radio or wherever you get your podcasts.
dot.LA Editorial Intern Kristin Snyder contributed to this post.