redfin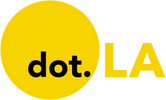 Get in the KNOW
on LA Startups & Tech
X
redfin
Editor's note: This is the first of a two-part series. Read the second part here: The exodus from L.A. Tech workers who traded cramped one-bedroom apartments by the ocean for 4-bedroom houses in Las Vegas.
Roger DaSilva, who grew up in New Jersey and lived in New York for two decades, long dreamed about trading the honking horns and gridlock of Manhattan for the sand and ocean breezes of Manhattan Beach.

"When I would visit L.A., it just felt like a different country with the people, the easy going nature, and the genuine friendliness of the people," said DaSilva. "It's that laid back vibe, and I love the beach and the sun."
But there was one thing stopping the move. DaSilva is an outsourced chief financial officer so he can work from anywhere, but his wife works at an advertising agency, which required her to be in the New York office full-time. Then COVID-19 hit and the DaSilva's could work from anywhere. In June, they listed their Murray Hill three-bedroom home and rented a house in Venice Beach while they searched for something more permanent.
"If it weren't for COVID, we would still be in New York," DaSilva said.
The DaSilvas are one of more than a dozen professionals interviewed by dot.LA who suddenly found themselves untethered to offices during the pandemic and decided to abandon their cramped apartments in emptied out New York and San Francisco to finally realize their dream of living by the beach. They cited a mix of personal and professional reasons for moving – a growing tech scene, relatively more affordable housing, and the ability to live a better lifestyle.
To be sure, more people are leaving Los Angeles than arriving during the pandemic, accelerating a yearslong trend of migration to cheaper cities such as Las Vegas, Phoenix and Sacramento. But for those coming from New York or San Francisco who are wealthy enough to afford million dollar-plus mortgages, L.A. still offers a relative bargain. According to Zillow, the median home value in San Francisco is $1,447,191 and the median rental price in San Francisco is $4,500 compared to $752,508 for homes in Los Angeles and $3,500 for rentals.
Nick Dowdle, growth product manager at the real estate startup ZeroDown, was shelling out $2,400 a month to rent a cramped room in a three bedroom townhouse in San Francisco's trendy Castro District until recently moving to Marina Del Rey. He is now spending $2,100 a month to rent his own one-bedroom in a luxury complex that includes a pool, hot tub and outdoor gym.
"It's a no-brainer," said Dowdle. "My productivity has gone up and I've been happier. If I have to work from home, I'd rather be somewhere warm and sunny."
Feverish demand, driven by the likes of Dowdle and DaSilva, has driven L.A. asking prices up by 17% from a year ago, twice the average increase nationwide.
"Prices are growing like never before," said Taylor Marr, lead economist at Redfin. "There is a massive price appreciation in what sellers can ask for."
Ferocious bidding wars have returned and realtors say they are getting so much interest from New Yorkers that they can hardly keep up, especially on the city's more prosperous Westside.
"It's as if as soon as COVID-19 hit everyone wanted to flee New York," said Nina Kubicek, a global luxury realtor at Coldwell Banker. "We couldn't believe how inundated we got this year with a flood of New Yorkers and East Coast clients that either want to lease or purchase here."
In typical years, Kubicek says she would receive calls from New Yorkers every few months, but now it is several a week and she is forced to turn down clients. "I have never been this busy in 16 years of doing this," she said, a far cry from the doomsday slowdown she and others in the real estate industry expected after the pandemic struck in March. "In May, I started getting slammed."
Even though New York now has a significantly lower number of COVID cases than Los Angeles, former New Yorkers say the virus had a much bigger impact on the quality of their day-to-day lives.
"It seems like the most cliché thing to say, but I feel like a more healthy person," said Ajay Mehta, a tech founder who moved from New York to Echo Park during the pandemic. "I've been running a ton outside and cooking more since I have a bigger kitchen."
"I had a tiny one-bedroom on the Lower East Side and being stuck in there would have been so depressing," continued Mehta. He lived in New York for a decade and dreaded the prospect of enduring another winter, especially during the pandemic. "I have a nice, airy apartment here. And it's much easier to be socially distant."
Los Angeles has long been criticized, especially by New Yorkers, for being too spread out and car dependent. But during COVID-19, instead of a liability, L.A.'s vastness has become an advantage while New York's density is a liability.
"With the lockdown there was so much closed in New York," said Joshua Coiro, an analytical lead at Google, who moved with his wife from Brooklyn to Santa Monica in August. "You don't have a car. You're relying on public transportation. It felt really dire."
Coiro plans to eventually return to New York, but he says he and his wife saw COVID-19 as the chance to try something new. "In this current environment it seemed like too good an opportunity to pass up," he said. "We're not even a month in but we're loving it. The people and the vibe is different from what you experience in the Northeast."
Continuing a trend from last year, L.A. was the most common destination for New Yorkers leaving the city from May to August, according to data from United Van Lines. Redfin estimates 4.6% of New Yorkers leaving the city went to L.A. during the second quarter of this year, up from 3.9% in the first quarter, according to Redfin data. That is hardly a dramatic shift, but Marr says it still means an influx of tens of thousands of residents.
"That can translate to a big impact," he said. "L.A. has consistently been the top spot for people leaving the Bay Area, battling with Seattle. What we have seen over time is a little bit of an acceleration of these trends."
Moving for Career Reasons
Aside from the weather and the beach, some who have moved during the pandemic were drawn to L.A. for more than a lifestyle upgrade – they thought L.A. with its burgeoning tech scene would be a better place for their careers. COVID-19 made the decision easier.
"It used to be taboo to move from San Francisco to Los Angeles if you were in tech," said Dowdle.
Mehta lived for two years in San Francisco and says it would not have made sense to start his consumer-focused tech company, which sells customized astrological candles there.
"San Francisco is not a very culturally in-touch city." Mehta said. "Everyone is working on a SaaS [software as a service] company. They're not working on companies that are tapping into culture."
Elizabeth Skube, head of communications at Openpath Security Inc, relocated from San Francisco to Venice last month. She says she "fully hated San Francisco" but did not consider moving to L.A. until the pandemic because she worried it would hinder her career in tech. "I never thought of L.A. in that way," said Skube. "I thought I had to be in San Francisco."
But that mindset is changing. James Beshara, former director of product at Airbnb who's now an angel investor, had been eyeing moving from San Francisco to L.A. for some time after seeing more of his founder friends go south. "COVID just accelerated a move that I had been thinking about for a few years now," he said.
Beshara predicts there will continue to be a snowball effect from more founders and investors setting up shop in L.A.
"The lifestyle choice of living in a coastal city with amazing weather and it being such a creative hub is going to lead to even more creatives wanting to live here," he said, while adding that moving to L.A. still does carry a degree of stigma in the tech community. "As soon as I announced moving here, it was like I was plugged into so many private conversations of founders wanting to move down here that have been keeping it a secret."
It's always been a short flight to San Francisco, but Beshara says now that investors have gotten used to doing so much business that does not require face-to-face meetings, he worries even less about staying in contact with his Bay Area network, which is still the tech nexus after all.
"I interact with them daily via text, email, Facetime, Zoom and Twitter just as much as I did in San Francisco," Beshara said. "But now I get to do that from a sunny location with a beach across the street."
From Your Site Articles
Related Articles Around the Web