Courtesy of FlyCoin
Sign up for dot.LA's daily newsletter for the latest news on Southern California's tech, startup and venture capital scene.
These days, more startups are looking to cash in on crypto fever by offering customer loyalty rewards through the blockchain. But how many of them also happen to run their own airline?

That's the question posed by Josh Jones, the Los Angeles-based investor and crypto evangelist whose role in resurrecting regional airline Ravn Alaska was the impetus for his latest venture, FlyCoin. Billing itself as "the world's first crypto frequent flier program," the startup is built around FLY, a crypto token minted on the Ethereum blockchain that travelers will be able to earn by flying—much like traditional frequent flier miles.
To fund its launch, L.A.-based FlyCoin closed a $33 million seed round earlier this month led by Jones, who co-founded the web hosting platform DreamHost and recently made headlines after losing millions in Bitcoin through a SIM swap attack. Other investors in FlyCoin's funding round include System1 co-founder Michael Blend, TenOneTen Ventures, 8VC, Liquid 2 and Gaingels. The startup declined to publicly disclose its valuation. (Disclosure: Jones is an investor in dot.LA)
Currently, the only way to earn FLY is by booking a flight through Anchorage, Alaska-based Ravn, which exclusively serves its home state. Later this year, FlyCoin plans to make the token available on crypto wallets and exchanges, meaning holders can exchange it for other cryptocurrencies or even cash.
Yet before FlyCoin could get off the ground, another startup had to endure turbulence amid the pandemic. L.A.-based FLOAT Shuttle (FLOAT was an acronym for "Fly Over All The Traffic") had only just launched when lockdowns initially began in 2020; with backing from Jones and other investors, the startup airline intended to fly commuters over clogged Southern California freeways for a monthly subscription starting at $1,250.
But after the coronavirus cleared up the Southland's notorious traffic for a months-long period, FLOAT had to look for opportunities elsewhere. It found one in the form of a deal to buy the beleaguered Ravn out of bankruptcy, resurrecting the regional airline. (FLOAT now plans to launch a sibling airline called Northern Pacific Airways, which will offer international flights through Anchorage.)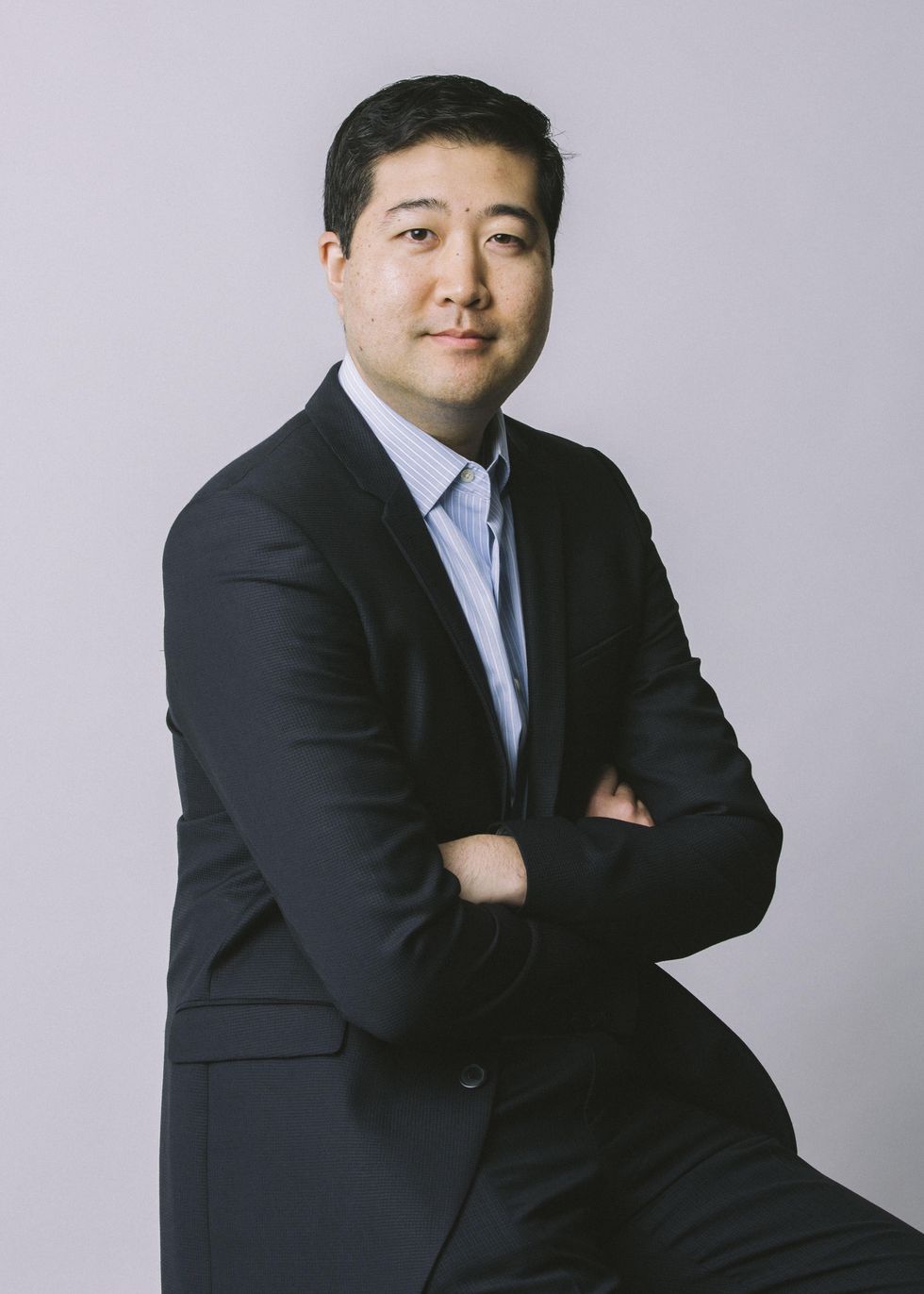 FlyCoin CEO Lenny MoonCourtesy of FlyCoin
FlyCoin was initially born out of a need to establish a frequent flier program for Ravn. Years earlier, Jones and System1 co-founder Blend had explored launching a crypto-enabled loyalty rewards business—making Ravn an opportunity to breathe life into an old idea, Jones told dot.LA. "We're not trying to be too crazy—we're just taking crypto loyalty tokens to airlines, and we have the advantage of having an airline," he said.
FlyCoin's ties to Ravn and Northern Pacific give it a vehicle through which it can build momentum for FLY. The startup aims to eventually expand the token's reward system to other airlines, hotels and hospitality businesses, as well.
Whatever alliances it can form will help FlyCoin stand out in an emerging crypto customer rewards market. While the airline industry has dipped its toes into the blockchain, the scope of its efforts have thus far been limited—though there are ventures like blockchain platform Loyyal's partnership with Dubai-based airline Emirates. Carriers like Lufthansa and Singapore Airlines have also pursued crypto-related efforts.
Still, the largest airline operators have relatively little incentive to innovate in the space, according to FlyCoin CEO Lenny Moon. The likes of United Airlines and American Airlines have billions of dollars in debt tied to their existing customer rewards programs, and neither company responded to inquiries on whether they plan to develop blockchain-related initiatives.
"They don't want to disrupt the status quo," Moon told dot.LA, also criticizing established airlines' "walled" approach to loyalty rewards and their point expiration dates. "We're sitting in 2022—now that we have cryptocurrency, why should we have something that is so archaic in terms of the reward system?"