pik pok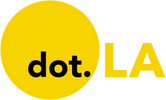 Get in the KNOW
on LA Startups & Tech
X
pik pok
Courtesy of VanDAM/Netflix
Netflix is expanding further into video games with the upcoming release of three new mobile titles, including its first-ever first-person shooter game.
The streaming giant has already released 14 titles since launching video games on mobile devices in November, including some using intellectual property from Netflix originals like "Stranger Things." The games are free for Netflix subscribers and available on Apple and Android devices.
On Tuesday, Netflix announced three more games dropping this month, including a zombie first-person shooter called "Into The Dead 2: Unleashed." The title, developed by New Zealand-based developer Pik Pok, features dozens of levels where players can "maim, mow down, and eliminate the Dead," per Netflix's description. The company also unveiled a narrative puzzle game titled "This Is A True Story" and a retro-style brick-breaker called "Shatter Remastered."
The new titles come on the heels of Netflix's pending $72 million acquisition of Finnish mobile games developer Next Games, announced earlier this month. The deal was the streaming giant's second acquisition of a video game company in only six months, following its September purchase of Glendale-based gaming studio Night School.
Netflix, which has a huge footprint in Los Angeles, has expanded beyond traditional movies and TV shows in other ways, too. In addition to mobile games, it has released interactive movies and shows that blur the line between TV and video games. It remains to be seen whether the strategy will pay off for the streaming giant, which has seen its subscriber growth slow down in recent quarters.