Born in Los Angeles County, where census data shows over half a million residents "speak English less than 'very well'," ConsejoSano wants to make access to life-saving health care bilingual.
The North Hollywood-based health care technology company provides outreach and appointment coordination for medical providers, facilities and patients in their language. It announced a $17 million Series B raise on Tuesday, led by San Francisco-based Magnetic Ventures.
"Today, a message is written in English, usually by an English speaker, and it's translated." said Abner Mason, chief executive and founder of ConsejoSano. "That approach doesn't work very well, because it doesn't build trust. Because what it says to the patient or to the plan member is 'Who you are doesn't matter.' If it's the same message …[it] overlooks everything about them that makes them unique."
ConsejoSano develops patient profiles from data gathered from public health and claims data as well as private data to determine the best ways to contact and converse with them. The ConsejoSano team then reaches out to patients to schedule appointments, review records and even coordinate transportation to their providers.
Mason has a long history in health care advocacy and policy. He previously founded Corporate Responsibility Partners, a company that helps companies to design, implement and evaluate workplace wellness programs, while serving as the chief executive of the Workplace Wellness and Prevention Council of Mexico.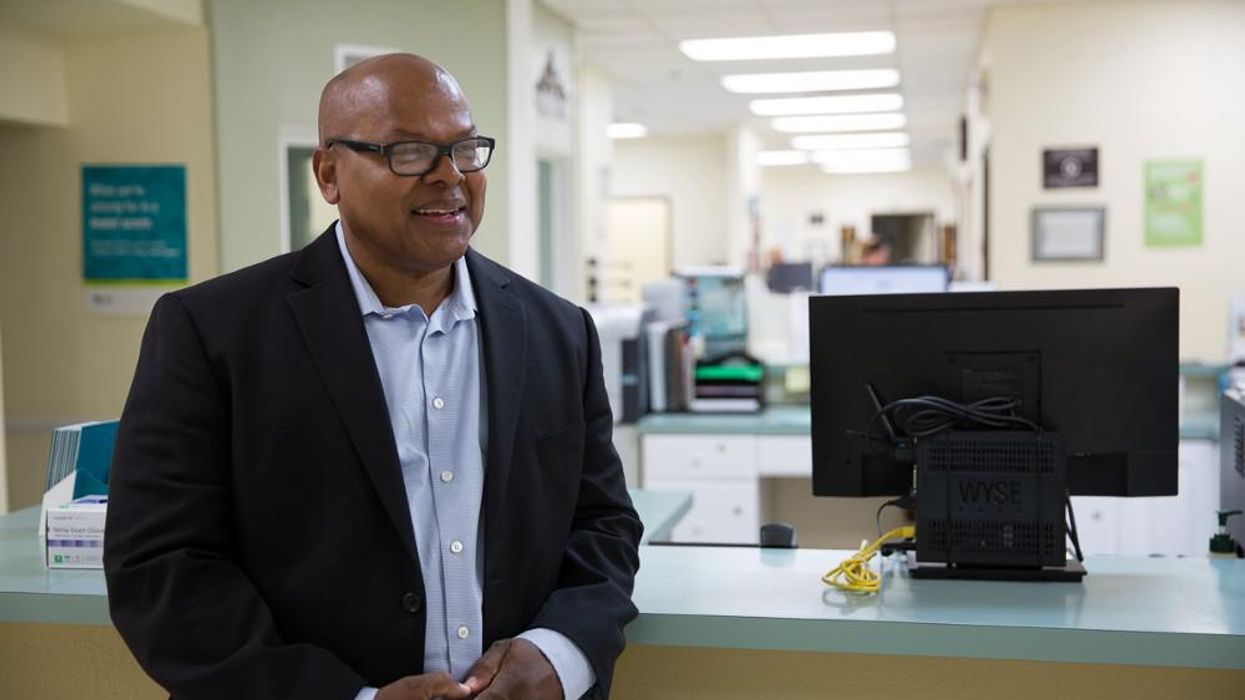 Abner Mason is chief executive and founder of ConsejoSano.
Mason said the current system can overlook new Medi-Cal patients who don't speak English and often fails to set them up with basic health services such as immunization. His company can reach out to these new patients in 25 different languages and guide them through what is often a byzantine health system unequipped to deal with patients who don't know English.

One of the factors that drew him to Magnetic Ventures was that its founder, Christine Aylward, is a woman. Mason said he felt an underrepresented VC would better understand his vision.
"I'm Black, and let me tell you, it is very hard to raise capital. Most venture capitals are run by white men, which means that there's limited perspective from their experience and network. It's resulted in very few founders that are women and people of color," said Mason. "[Aylward] understands our mission in making health care accessible to everyone."
He pointed out that female entrepreneurs and founders of color saw investment decline this year.
Other new investors in this round include the American Heart Association/Bernard J. Tyson Impact Fund, DaVita Venture Group, Salesforce Ventures and NBA All-Star Victor Oladipo. In total, ConsejoSano has raised $24 million.
ConsejoSano's technology platform aims to improve outcomes for minority patients
"ConsejoSano's unique technology platform, which is powered by a deep understanding of cultural nuances, is the best offering available to build trust, close gaps in care, and improve outcomes for minority patients," said Aylward, founder and managing partner of Magnetic Ventures in a statement. "There has never been a more critical time to fix this and to provide more equitable health care – we are long overdue."

In the coming year, Mason hopes ConsejoSano will expand beyond the 15 states it currently serves. However, he believes Los Angeles was the perfect location for the company's headquarters and to grow his team.
"It's really exciting to be in L.A., building a tech company in L.A., especially a company that can reduce health care disparities for everyone. This is because to do so, you need to have a team that's diverse. What's amazing about L.A. is it is one of the most diverse cities in the country. You can get incredible talent here to join a team, and you don't have to worry about not being able to find people with different backgrounds and cultures."