L.A.-based Genies is expanding beyond creating and managing avatars for celebrities; consumers can now create their own avatars on partner platforms that use Genies' software development kit.
Initial partners are Gucci and Giphy, with more expected in the coming months.
Genies' pivot is an effort to capitalize on the 'digital goods economy' and the ascendance of the metaverse.
Justin Bieber made Crocs cool again earlier this month, when he partnered with the footwear company, known more for function than fashion, to release a limited edition pair that reportedly sold out in 90 minutes.
Imagine now that those shoes were meant to be worn not on human feet, but on the pixels of a consumer's digital avatar.
This is the vision of L.A.-based Genies, which announced Tuesday it is now integrating its avatar-creation technology into other companies' digital platforms via an updated software development kit (SDK).
To Genies chief executive Akash Nigam, the goal is to create new marketplaces where users can design their own avatars and adorn them with purchased digital goods.
Genies' two initial SDK partners are luxury fashion brand Gucci and Giphy, a visual tool and resource owned by Facebook that allows users to find, create and share short, looping videos.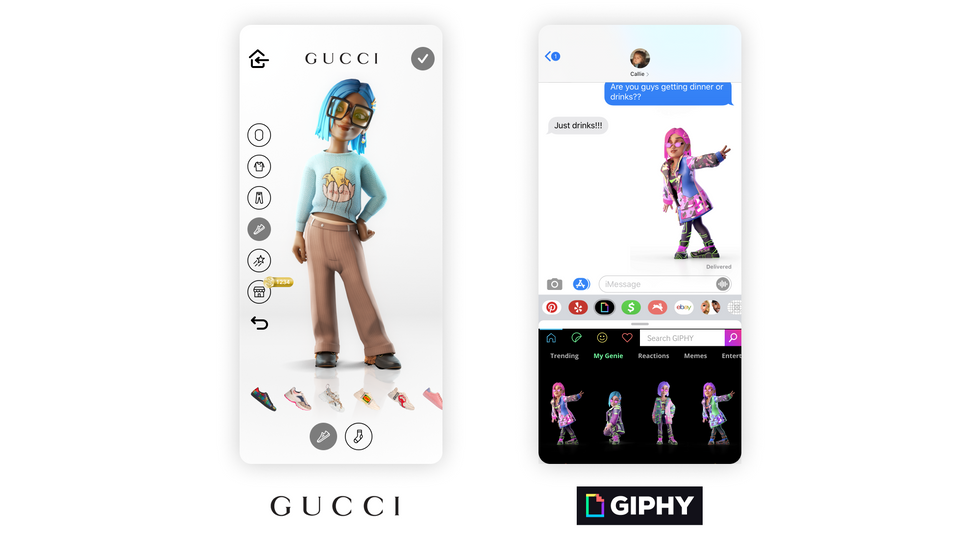 Luxury fashion brand Gucci is one of one of Genies' initial SDK partners.Courtesy Genies
To date, Genies has worked primarily with celebrities. The company runs an agency to deploy the avatars it has created for over 2,000 celebs, including musicians Shawn Mendes, Rihanna and Justin Bieber. Clients have employed their avatars for tasks like announcing newly released songs and albums on their social media accounts, as well as to endorse brands. A company representative said the avatars have been deployed "thousands of times" and have generated "millions" of dollars.

Genies is now allowing consumers to build their own avatars for the first time. And, by integrating with other platforms, the company is doubling down on digital goods.
"Our big bet is on the digital goods economy," Nigam told dot.LA. "If it works well, we'd want it to be 99.9% [of our revenues]."
Those who are skeptical that anybody would want to purchase a digital umbrella, spacesuit or pair of sandals may want to look at "Fortnite," Epic Games' increasingly popular virtual world where people go both to play games and to socialize. Although Fortnite is free to play, in 2018 and 2019 it generated over $1 billion from in-game purchases of cosmetic upgrades to players' virtual characters – on mobile platforms alone. Fortnite is also available on computers and gaming consoles, which also generate substantial revenue from selling digital-goods.
Gucci, for its part, has increasingly turned to tech as a useful complement to high-end fashion in the 21st century. It has previously partnered with Genies to tap the company's celebrity avatar agency, used augmented reality (AR) to allow potential buyers to "try before they buy" and already begun developing items exclusively for digital use.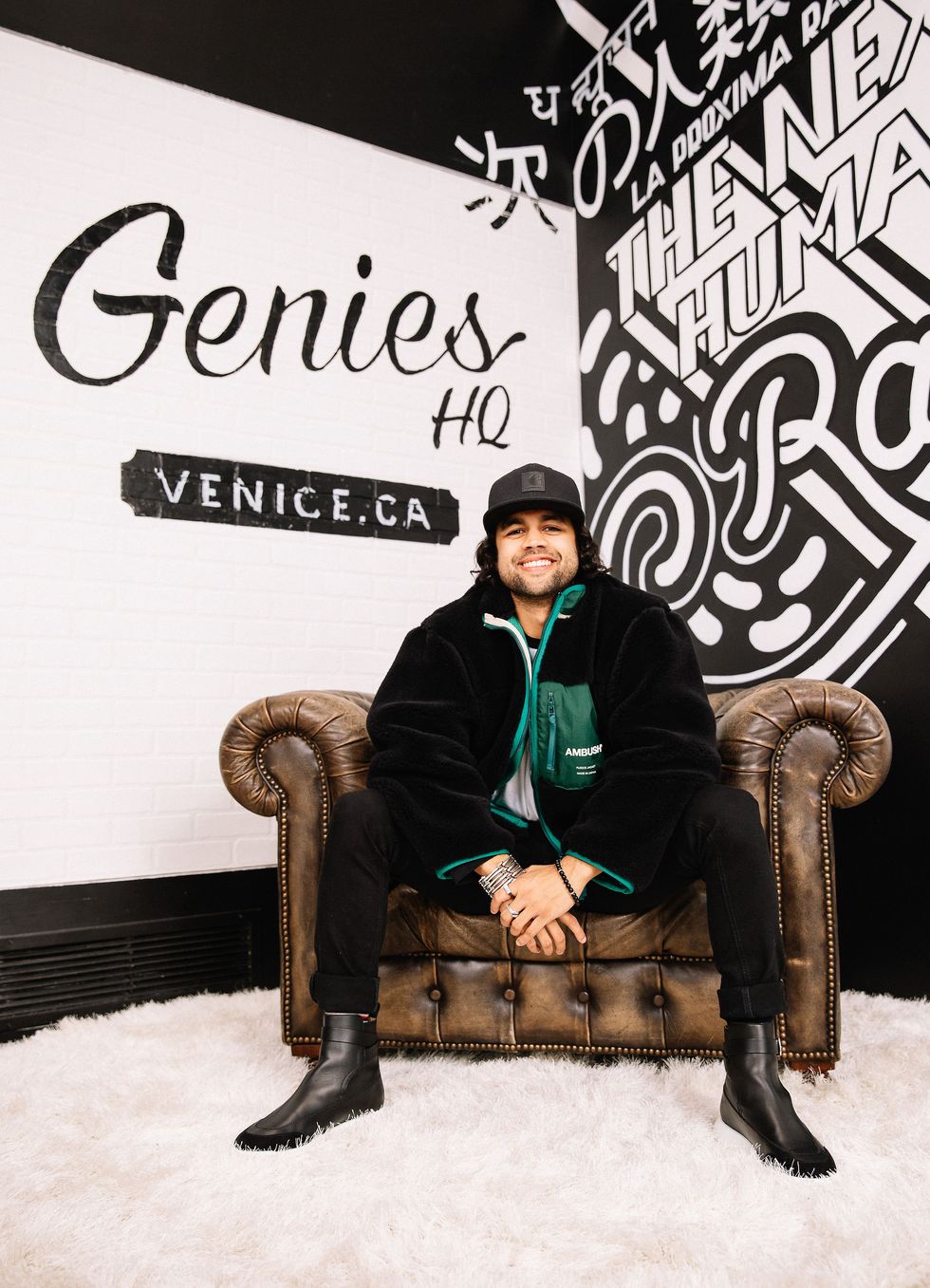 Genies CEO Akash Nigam.
Courtesy of Genies
It's a natural partner for Genies' SDK, which will allow users of Gucci's digital platform to "attire their avatars in the latest Gucci apparel...while adding a revenue generator through the sale of digital goods," according to a statement from Genies.
Genies' SDK relies primarily on a revenue split, with Genies and the hosting platform each taking a portion of the transaction income.
More partnerships are in the works.
"We've been having tons of conversations with other large partners that we will make public over the coming months," Nigam said, adding that Genies plans to encourage its celebrity network to sell digital goods on these partner platforms. In those cases, the celebrity (and/or their rights holders) will earn a percentage, too.
In advance of today's announcement, Genies has been growing its technical team. At the start of the pandemic, Nigam said the company had 16 employees in Los Angeles. It now has 50, 40 of whom are technical workers. Another 15 or so work outside of L.A., he said.

The team has been working on upgrading the look of Genies' avatars. As of today, those characters can be deployed in 3D, affording 360-degree views and allowing them to live in AR and VR worlds. They are also more expressive, with more detailed physiognomy.

Genies has raised $38.8 million to date. The company would not disclose its valuation nor share whether it is profitable.
Today begins its transition from focusing on tastemakers to preparing for a new age of virtual characters running around digital worlds.
"Over time, these SDK partnerships will create a digital identity ecosystem where consumers can transport their avatar from platform to platform," the company said in a statement.
"Avatars are a prerequisite for the metaverse," Nigam said, referring to the parallel virtual world some expect will combine of gaming, social networking and ecommerce, and which some have described as the next iteration of the internet.
It remains to be seen, of course, whether metaverse avatars will opt to wear Crocs.