daring foods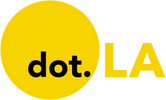 Get in the KNOW
on LA Startups & Tech
X
daring foods
Backed by pop star Drake, Daring Foods raised $65 million in new funding from DJ Steve Aoki, tennis star Naomi Osaka and others, the faux-chicken company told dot.LA on Tuesday.
Founders Fund led the round. NFL quarterback Cameron Newton, Tiger Global founder Chase Coleman and D1 Capital also participated.
The raise marks Daring Foods' third cash injection this year, with more than $120 million secured to date. The Los Angeles-based firm sells soy-based, chicken-inspired "pieces" -- including cajun and breaded varieties -- through major stores and offers a direct-to-consumer subscription service on its website.
Daring Foods called itself "one of a handful of companies to raise Series A, B and C in a single year." That's no coincidence.
The accelerated fundraising comes at a critical time for Daring Foods. Its rivals, El Segundo-based Beyond Meat and Valley-based Impossible Foods, are now moving into plant-based poultry, a market that already featured mainstays like Morningstar Farms.
Perhaps to head off their advances, Daring Foods also revealed Tuesday that its offerings are coming to 3,000 Walmart stores across the U.S. Its products had already launched in Whole Foods, Kroger, Sprouts and other retailers.
Drake, Osaka and Daring Foods' other celebrity backers aren't alone in funding plant-based ventures. Stars such as Snoop Dogg, Post Malone, Owen Wilson and Woody Harrelson have also joined in on the trend. Plant-based foods flew off shelves during the pandemic, and demand is expected to surge in the coming years.
Originally conceived in the United Kingdom in 2018, co-founders Ross Mackay and Eliott Kessas relocated the company to Los Angeles during the pandemic, joining Beyond Meat and other plant-based startups that have found a receptive market in the region.
From Your Site Articles
Related Articles Around the Web
It looks like chicken, it's flavored like chicken, it even smells like chicken. But Daring Foods calls their soy invention flavored with spices "pieces."
In Los Angeles, where food tech startups race to invent the latest replica burgers and bacon, Daring Foods sets its sights on plant-based chicken.
And pop star Drake — who told the world he cut meat from his diet in 2018 — thinks the company is onto something. On Wednesday, he joined D1 Capital Partners in a $40 million Series B funding round to help Daring triple its team and scale up retail and foodservice sales.
"I was immediately drawn to the Daring team's mission to transform how we eat and I am excited to invest in and support a product I enjoy," Drake said in an announcement.
The round comes about seven months after Daring's $8 million Series A, which kicked off retail expansions into Costco, Wegmans and delivery service Imperfect Foods.
The fake meat market continues to grow with the global market and is expected to hit $430 billion by 2040, according to a report from the consulting firm Kearney.
Daring's bagged faux chicken comes breaded or seasoned with names like Cajun Pieces and Lemon & Herb Pieces. On the company's website, a shipment of four 8-oz pouches of the original shreds sells for $29.99. They were already being sold in Sprouts, Erewhon, Gelson's and Bristol Farms, among other national chains.
"This is so much more than an investment in Daring, it's an investment in the future of food," Daring's CEO and co-founder Ross Mackay said in a statement.
Companies like Impossible Foods and El Segundo-based Beyond Meat, which sells its faux burgers at Carl's Jr, Del Taco and other fast food chains, have become dominant players with their plant-based meat. But the market for fake chicken and seafood hasn't taken hold in the same way.
Last month Beyond Meat revealed to Bloomberg its plans to release plant-based chicken this summer and Impossible is also eying chicken products.
In San Diego, cell-culture company BlueNalu is experimenting with replica seafood. Silicon Valley is also home to a long roster of food tech startups concocting animal product replacements, from Impossible Foods to JUST Egg.
Stephanie Dorsey, founding partner of E²JDJ, a VC fund for plant-based startups, said last year $3.1 billion in venture funding was sunk into alternative protein companies.
"This is just the beginning," said Dorsey, who last year plunged funding into seafood alternative brand Good Catch and Eat Virgin, a Los Angeles plant-based frozen comfort food startup.
"People are waking up to the fact that meat production is unsustainable and consumers are increasingly concerned about health, wellness, climate change, ecosystem degradation, biodiversity loss and the future of the food system," she said.
Daring Foods wants to do for plant-based chicken what Beyond Meat and the Impossible Burger did for faux meat: Take it mainstream and, in the process, convert a few carnivores.
The Los Angeles-based company just raised $8 million and is about to launch its newest product: Plant-based protein "chicken" tenders.
Originally conceived in the United Kingdom in 2018, the founders moved to New York after U.S. investors showed interest at the end of last year.
Soon after, co-founders Ross Mackay (CEO ) and Eliott Kessas (COO) decided to move full time to Los Angeles, joining El Segundo-based Beyond Meat and other plant-based startups that have found a receptive market in the region's health-conscious residents.
"L.A. is really the capital of health and wellness. And I was very inspired by a lot of CPG (consumer packaged goods) brands here," said Mackay, who moved in March.
Los Angeles has long been a hub of food experimentation, as restaurants and bars embraced vegan options long before chain restaurants like Burger King and Starbucks added faux meat to the menu.
It was here that Mackay and Kessas found a natural fit for their lifestyle.
"We've been friends for more than 10 years and really shared a passion for health, nutrition, but also plant- based diet," Mackay said. "The business was really built for a real need: We were consuming a lot of other plant based meats on the market and thought that there was a gap... particularly in the chicken forum."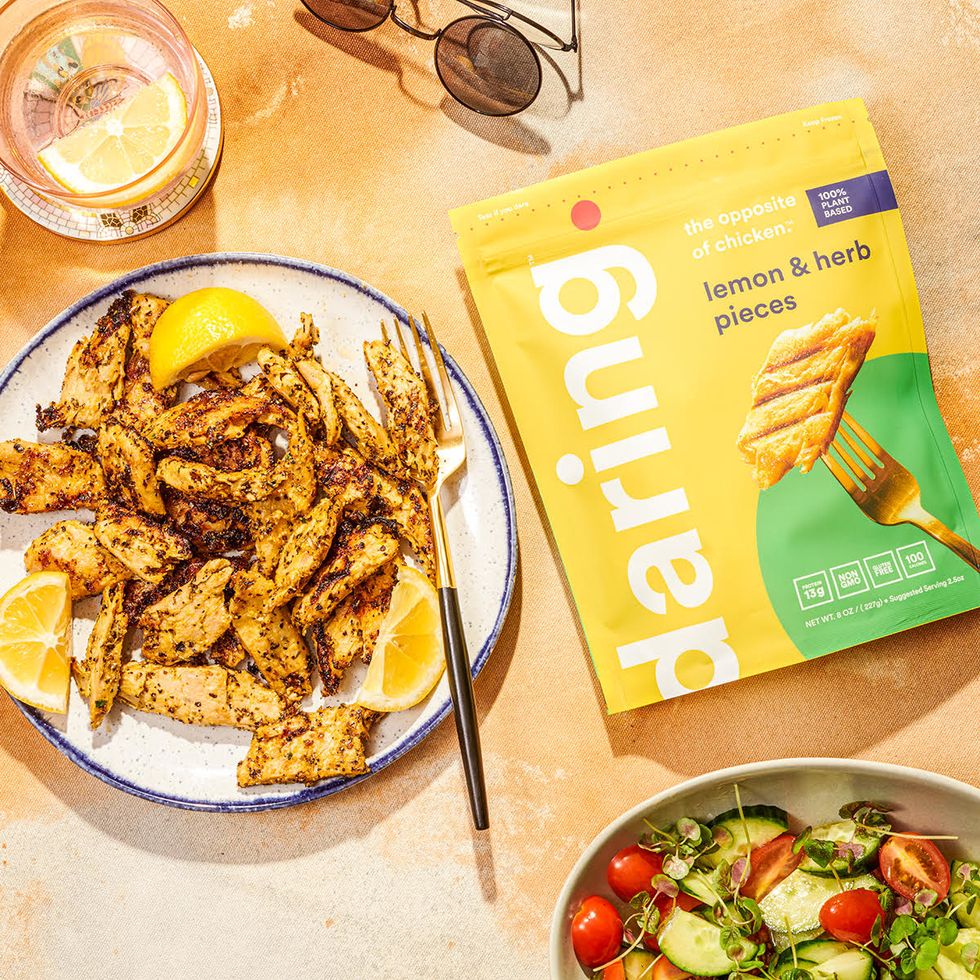 Analysts are projecting the plant-based protein and meat alternative market to grow to $85 billion by 2030, and Daring is looking to compete with their plant-based chicken. Beyond and other imitation meat makers have similar products, but none have broken through.
Late last year, Darling struck a distribution deal with Arizona-based Sprouts Farmers Market. Darling's original, cajun, and lemon-and-herb flavored pieces are now sold in Sprouts, Gelson's, Bristol Farms and Fresh Thyme, but the company still offers them to consumers directly through their website.
The fresh round of funding will help Daring expand their 12-person team as they look to establish outposts on the East and West coasts.
Meanwhile the company will boost its marketing efforts as it readies to sell their breaded chicken-like products in stores on October 1st.
The series A funding is led by Maveron with additional support from GoodFriends, Stray Dog Capital, Palm Tree Crew Investments and private investors Mike Smith and Brian Swette.
Daring hopes to use their products to help educate people on the health benefits of consuming plant-based products and promote alternatives to chicken farming, which has been criticized as cruel.
With the pandemic, they see an opening.
"Without doubt, COVID as a whole has placed an emphasis on the importance of health," said Mackay. "And if you double down on that, what we put in our body in particular animal protein has been questioned. So consumers have looked for alternatives to meat. And of course, steering being available both online and in stores, and groceries, it's actually improved our sell through rate in retail."