beyond meat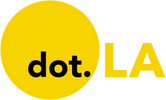 Get in the KNOW
on LA Startups & Tech
X
beyond meat
Image courtesy of McDonald's
This is the web version of dot.LA's daily newsletter. Sign up to get the latest news on Southern California's tech, startup and venture capital scene.
When Beyond Meat first launched its plant-based meat substitutes in 2012, the company was largely focused on getting them into grocery stores. These days, the El Segundo-based food tech company is inking deals with major fast food chains including KFC and Pizza Hut.
In January, the most famous American fast food restaurant of all, McDonald's, announced it would roll out its plant-based burger—called, naturally, the McPlant—in more markets across the country. Made in partnership with Beyond Meat, the McPlant aims to deliver the Golden Arches' trademark taste and texture profiles but in a completely vegetarian manner.
Yet Beyond Meat's foray into fast food has come at a price. The company's stock has tumbled more than 70% since last June, while it posted net losses exceeding $182 million in the 2021 fiscal year (including a loss of over $80 million in the fourth quarter, on revenues that declined year-on-year). Beyond Meat partially blamed the disappointing figures on its investments in the restaurant sector, which it said have required a more painstaking product development process. As Fast Company reported Wednesday, the McPlant required several years of R&D and internal testing before finally launching.
All that said, the McPlant could prove to be a successful investment for Beyond Meat; McDonald's told Fast Company that McPlant sales hit an average of 70 burgers per outlet per day in December, compared to 110 Big Macs. If that kind of sales pace holds across a wider scaling of the product, the McPlant could establish itself as a flagship product for the world's largest fast food chain—especially as it aims to reach net-zero carbon emissions by 2050. — Keerthi Vedantam

Fast food chain KFC has unveiled its plant-based Beyond Fried Chicken in partnership with Beyond Meat—a sign of the fast food industry's growing investment in vegetarian and vegan options.
The fast food chain began offering Beyond Fried Chicken nationwide on Monday, it said. The rollout arrives a year after Yum Brands, parent company of KFC and other fast food brands including Pizza Hut and Taco Bell, announced a partnership with the El Segundo-based food tech company. KFC claims it was the first national fast food chain to offer plant-based chicken in 2019, when it tested Beyond Fried Chicken at a location in Atlanta.
"The mission from day one was simple—make the world-famous Kentucky Fried Chicken from plants," KFC U.S. president Kevin Hochman said in a statement. "And now over two years later we can say, 'Mission accomplished.'"
Pizza Hut, meanwhile, said Monday that it is following KFC's lead by giving Beyond Italian Sausage a permanent spot on its menus in Canada after trialing it last summer. Beyond Meat also announced a partnership with burger chain A&W last year that saw the chain roll out vegan chicken nuggets at its Canadian locations.
Beyond Meat has been in the business of creating texturally convincing fake meat since 2009. While the company has helped take plant-based meat mainstream, it hasn't all been smooth sailing; Its first product, "chicken" strips made from a concoction of soy powder, carrot fiber and other plant ingredients, was phased out due to poor performance.
For all the hoopla around its embrace of plant-based meat, KFC noted that its Beyond Fried Chicken is not technically vegetarian or vegan—since it is prepared in the same fryers as its regular chicken and "may not be acceptable to certain types of vegetarian or vegan diets."
From Your Site Articles
Related Articles Around the Web
Los Angeles is adding another player to its roster of packaged health food startups.
Irvine-based Longève Brands, a startup selling fake meat crumbles made of pea protein, closed a $5 million seed round Wednesday led by Wavemaker Partners and Springboard. The company's line of faux-meat products includes "Protein Crumbles" that resemble ground meat and can sit on pantry shelves instead of needing refrigeration.
Longève was co-founded in 2020 by Cie, a California-based venture studio whose portfolio includes Titan School Solutions, a software for schools to track food inventory. It was acquired by LINQ in November for $75 million.
Unlike others in the meat replacement consumer goods market, Longève Brands CEO Douglas Kantner said that his product is less processed and preservative-free.
The plant-based meat market was worth $939 million in 2019, up 18% from the year before, according to the Good Food Institute, a nonprofit promoting alternatives to meat and dairy.
The market has gained momentum in recent years after Impossible Foods and El Segundo-based Beyond Meat were picked up by fast food chains like Starbucks, Carls Jr. and others. But Kantner doesn't see those brands as competitors because "they are making burgers and sausages. We are providing a shelf-stable, clean label product that can be used in a variety of dishes."
"Our real competitor is meat from animals," Kantner added.
Longève will use the funding to build brand awareness, hire and add more plant-based foods to their line of products, which are stocked in U.S. retailers Erewhon and HEB and in grocery stores across Mexico, Australia, Southeast Asia and the United Arab Emirates. It finds a natural home in Southern California, a hub for nutrition consumer packaged goods — from meatless burger brand Beyond Meat in El Segundo to downtown's Califia Farms.
"If your recipe calls for one pound of ground beef, you take three ounces of this stuff, reconstitute it with water and it kind of poofs up," Cie co-founder and CEO Anderee Berengian said. "It's ready to take on the flavor profile of whatever spices and ingredients that the chef wants to add."
RezVen Partners and Alumni Ventures Group also participated in the round.
From Your Site Articles
Related Articles Around the Web