albert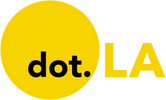 Get in the KNOW
on LA Startups & Tech
X
albert
This is the web version of dot.LA's daily newsletter. Sign up to get the latest news on Southern California's tech, startup and venture capital scene.
Friday was a sad day at Culver City-based fintech startup Albert, which laid off at least 20 people from its roughly 250-strong workforce as part of an effort to cut costs.

Albert staffers were informed of the news this morning, sources told dot.LA. After an announcement went out on a company-wide Slack channel, employees were summoned to an afternoon all-hands Zoom meeting where co-founder and CEO Yinon Ravid explained why the layoffs were taking place.
While Albert did not respond to requests for comment on the layoffs, dot.LA obtained audio recordings of the meeting from employees in attendance. The gathering saw Ravid tell staff that the ongoing economic downturn—which has hit the tech sector hard and led to a slowdown in venture capital funding—has forced the company to cut back on expenses.
"The market environment that we operate in has changed dramatically," Ravid told staff on the video call. "For the past three years since late 2019, venture capital has flowed quite freely into fintech and financial services, and we've benefited from this trend. That trend has changed dramatically this year."
Ravid noted that a robust venture capital market in recent years had fueled the company's growth and allowed it to "spend more money than we brought in every month." Albert had "benefitted from this trend tremendously; we raised over $150 million [in the last three years], we grew revenue almost 10x over that time period, and we got ourselves to about a $100 million a year in run-rate revenue."
But now, with venture investors pulling back and funding harder to come by, Albert has had to come to terms with a harsher set of financial realities. (One source told dot.LA on Friday that Albert has been struggling to raise its upcoming Series D round.) Ravid said the company had already reduced its marketing spend, "our number one biggest expense," by 50% and is actively renegotiating deals with vendors and payment processors like Mastercard.
Beyond those measures, Albert came to the conclusion that it had to let people go, as well. "Unfortunately, we made the painful decision to say that in order to break even as a business and to run this in a disciplined way where the venture market is not going to be there to fund the shortfall in the near-medium future, we need to make some cuts," Ravid said.
Ravid added that the company was on the verge of sealing a $50 million debt facility from unnamed lenders to help finance its operations, and will have a two-year grace period before it has to begin paying the money back. "We need to treat this capital as extremely, extremely precious," he said. "We can just assume that nobody is going to be writing $50 million checks or debt facilities with the economy heading towards a downturn."
It's a bitter pill to swallow for a startup that had parlayed the venture capital up-cycle into hundreds of millions of dollars in backing from major investors like General Atlantic and Alphabet's CapitalG growth fund. With the economy on a downward trajectory and those VC dollars drying up, it's almost certain that Albert won't be the only one having to make these kinds of tough choices. — Samson Amore

Image courtesy of Albert
Albert, a Culver City-based fintech startup backed by investors including General Atlantic and Alphabet's growth fund CapitalG, is in the process of laying off a chunk of its locally-based staff, dot.LA has learned.
At least 20 Albert employees were informed Friday that they were being laid off, multiple sources inside the company told dot.LA. The cuts affected members of the company's Genius customer support team as well as its engineering, operations and legal staff.
Albert employees were notified that the company would be holding an internal meeting at 2 p.m. PT Friday. The six-year-old company—part of a wave of fintech startups that help customers plan and budget their financial lives—recently celebrated hitting 250 staffers, sources noted.
Representatives for Albert did not immediately return requests for comment on the layoffs.
Some Albert employees who were among those laid off have already posted on LinkedIn about looking for new work. According to sources at the company, Albert is looking to offshore jobs on its Genius customer support team to remote locations that offer cheaper labor. The startup already operates a team in the Philippines that handles customer support and is planning to launch another team overseas, they said.
One source with knowledge of Albert's fundraising efforts said the company has been struggling to raise its upcoming Series D round amid an ongoing slowdown in venture capital funding. Albert most recently raised a $100 million Series C round last January led by General Atlantic that took the company's total funding to more than $170 million.
Like its fellow L.A.-based fintech startup Dave, Albert is among a cadre of so-called "neo-banks" that provide digital financial services targeted toward millennial and Gen Z consumers. Albert's offerings include a mobile banking app, access to cash advances, an investing platform and a savings tool.
Have a tip? Email samsonamore@dot.LA.
From Your Site Articles
Related Articles Around the Web
Have you ever used an app or product and come across a fundamental feature that was either hard to access or somehow more confusing than helpful? These are surprisingly common problems caused by a similar root issue.

When companies create products and experiences, they are often focused on a set of considerations: goals, budget, resources, timing, etc. But often one ingredient is missing: their audience — not just through research but through the direct makeup of the team designing the product.
Building New Features Through Mixed Perspectives
Representation comes in many forms: gender, sexual orientation, race, age, upbringing and more. Depending on the product, some criteria may or may not be relevant. What's important is that you build your team around the audience you're trying to cultivate, both now and in the future. As the chief architect of your customers' experience, you want to make sure your team can anticipate all the possible problems and provide unique solutions people might encounter. As head of product at Albert, an L.A.-based money app that helps people manage their financial lives, this idea of representation is important to me. That's why we've sought to build a balanced team that includes experts in personal finance, but also people who might not have known how to budget before. Our audience tends to skew slightly female, and, while I don't represent all women, I'm proud to lead design in a world where women fill less than 11% of design leadership roles across industries, despite representing 54% of designers.
Empathy and research will always be key to product design, but they can't replace representation. Without having stand-ins for your audience on your team, it's hard to know if you've covered the nuances in addition to missing the blind spots.
To achieve that at Albert, we aim to hire a cross section of our target audience: people who understand what it's like living as a young adult with limited access and experience with financial tools, as well as true personal finance experts. Fortunately for Los Angeles tech companies, this city has a huge pool of diverse, creative talent to hire and embed in product teams.
Assembling Representation in the Right Places
L.A.'s landscape offers so much to help companies achieve strong teams. It's a tapestry of SoCal born and bred as well as transplants from across the U.S. and the world, who bring influences from across the globe. These different backgrounds create a local ecosystem of potential representation. For Albert, financial needs like living costs and spending habits inherently vary by region, and that breadth of experiences in L.A. talent helps us stay relevant for a broad audience.
To find that perfect mix of representation, it's important to know what role you want each background to play in the product process and then source talent accordingly. I've found that the sweet spot is leaving the user experience up to the non-experts, the deep inner-workings to the experts, and the content to a collaboration between the two.
We want to make sure the core and operations of our experiences come from the experts who know what our target audience needs. The non-experts who can relate to our audiences play a crucial role catering the experience and the delivery, based on what they know will be most accessible to them.
Working on Albert's investing feature illustrated this for me personally. Our goal is to make investing approachable for those who feel overwhelmed at even the thought of taking control of their finances. To make it as easy as possible to get started, we have people on our team who are deeply experienced with the investing landscape, but it has been just as important to have team members who know nothing about investing.
For the deeply experienced, it's hard to know what needs more context. For the beginners, it's hard to know what's important to focus on or where to begin. Using investment lingo like ETFs and stock tickers would seem like a foreign language to our audience. Trying to teach technical aspects upfront doesn't solve our goal of making investing more approachable, and may even heighten the sense that it's overwhelming. Rather than trying to force it, we can get creative with new investing experiences that are easier to relate to as someone just starting out.
Those on our team who were newer to investing concepts gave critical feedback on what may be difficult to approach and what could make it more relatable—in this case, it was introducing themes like "sustainability," "technology," "biotech," and "women-led companies." On the flip side, without the experts on our team, we wouldn't know what kind of investing would actually be most appropriate for our audience. It's the teamwork that helps us make better, fresher products.
The Business Case for Inclusion
This is just scratching the surface of how important well-rounded representation is for making successful products. When working entirely from a place of empathy, decisions can be made on assumptions. With research, assumptions become educated guesses based on what users tell you. But, with your audience embedded within your teams, that information becomes fact from personal experience. Red flags can be raised quickly and easily internally instead of waiting to hear from your audience.
Product teams absolutely can and should include people that don't look like their target audience. It's an important piece to having good balance and perspective. But ultimately, you risk missing the mark on multiple fronts without representation. Companies nationwide are finally putting more action behind their words when it comes to embracing diversity within their ranks, and Los Angeles has a unique local ecosystem of talents of all varieties that no business based here should miss out on.
No matter what industry you're in—representation matters.