adim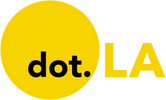 Get in the KNOW
on LA Startups & Tech
X
adim
Photo courtesy of Adim
Actor and filmmaker Rob McElhenney is venturing into the world of Web3.
On Tuesday, the "It's Always Sunny in Philadelphia" star launched Adim, a platform for creators to collaborate and obtain ownership of content they develop. It's essentially a network of writers' rooms where creators can come up with new characters and, in exchange, get a financial stake in their future success.
The Santa Monica-based company is the latest in a growing list of startups bringing blockchain technology to the entertainment industry. But unlike other ventures that require fans to buy NFTs, or non-fungible tokens, for access or creative input, Adim users first apply to work on projects and then receive NFTs upon acceptance, co-founder and COO Melissa Kaspers told dot.LA. Removing such financial barriers is part of the company's stated goal of opening access to new voices in the industry, Kaspers noted—adding that creators receive another NFT at the end of a project's development to denote their ownership stake in the intellectual property.
"At the root of all of it was: How can you get new voices into the new technology?" Adim co-founder and CEO Chase Rosenblatt said of the Web3 business idea. "How could they mesh together and really explode hand-in-hand?"
Other Adim co-founders include Spencer Marell, who formerly worked in talent representation at Glushon Sports Management, and Chase's father Richard Rosenblatt, a serial entrepreneur who co-founded NFT platform Autograph alongside NFL legend Tom Brady. Adim comes out of stealth equipped with $5 million in seed funding led by Chris Dixon, general partner at Silicon Valley venture capital giant Andreessen Horowitz.
The first project on the startup's platform will be run by McElhenney and Adim Chief Creative Officer Keyonna Taylor, a writer for "Always Sunny" and "Mythic Quest." The goal is to have 100 people in a "creator room" collaborate to develop four characters, Kaspers said, with the project's application consisting of one question: "Who is your favorite character and why?"
The company hopes its platform will eventually host a bunch of collaborative projects just like that for "creators of all kinds and all levels," Kaspers said—from amateurs to professionals, from writers to animators. Down the line, Adim could potentially monetize by collecting a fee for helping commercialize content created on its platform, she added.
"Our goal—being creator-centric and the whole point of using Web3 to do this—is to do it in a way that we can return a majority of the value back to the creators," Kaspers said.
Related Articles Around the Web