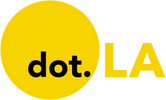 Get in the KNOW
on LA Startups & Tech
X
Elijah Chiland
Elijah Chiland is a freelance reporter based in Los Angeles.
Though Los Angeles drivers might spend hours per week searching for parking, the truth is that the city actually has an abundance of parking spaces. In fact, according to one study, L.A. has enough parking spaces to cover all of Manhattan.
Alex Israel, CEO of Venice-based Metropolis Technologies, decided it was time to make use of more of that space for purposes other than storage of inactive vehicles. It's perhaps a surprising point of view, considering Metropolis is the developer of an automated payment platform for parking facilities.
---
However, Israel said the technology offered by Metropolis will make parking more efficient, eliminating the need for excess spaces that go unused for most of the day.
"[Parking] is never the highest and best use for land," said Israel. "Lots of that land can be repatriated by the community, for parks and for community centers."
Israel said space that remains in use for parking could in the future become much more actively utilized, as more electric and autonomous vehicles and micromobility devices hit the market.
"Think about the cleaning, servicing, charging and deployment [of vehicles]," he said. "Someone will need to convert the infrastructure to empower all future modes of mobility."
Rethinking Parking's Use of Space
How does Metropolis fit in with all this? The company's technology allows drivers to access parking facilities without obtaining a ticket or paying at a booth or kiosk. Vehicles registered in the company's database can simply go in and out; the owner's credit card is charged automatically.
For most users, the system's appeal will mainly be its convenience. But Israel said the real-time information gathering necessary to make the payment platform usable will be a tremendous asset to parking lot owners and operators, who can get a better sense of how to maximize the value of a given parking facility.
"We look at a [parking] facility and we say, 'it's only occupied 35% of the time; how do we fill it?'" said Israel. "Maybe we can deploy vehicle charging [stations] or micrologistics or the staging of vehicles for a delivery service."
Israel said that parking lots and garages are ideal locations for such uses. A major obstacle to that vision is property owners, who currently have no way of knowing the capacity of specific lots in real time. With a database of parking structures constantly being updated with information about available space, Israel said Metropolis is in a position to facilitate more efficient uses of these facilities by sharing occupancy information with a wide range of potential users.
To that end, the company last month announced a partnership with Uber Technologies which will allow users of the Uber app to enter their license plate information in order to park at garages that employ Metropolis' platform.
Israel said Metropolis is pursuing similar arrangements with a wide range of partners—from scooter companies to delivery services—in order to ensure facilities are being used to maximum potential.
Pointing to studies showing that drivers cruising for parking constitute as many as one-third of all drivers on the road in urban areas, Israel said that making parking facilities more efficient and visible to car owners could also alleviate traffic congestion by making it easier and more convenient to pull into a lot or garage rather than circling around looking for street parking.
Democratizing Parking Data
Juan Matute, deputy director of the UCLA Institute of Transportation Studies, said the most straightforward way to cut down on congestion is by ensuring fewer cars are on the road in the first place. Still, he notes that new technology like that offered by Metropolis has a role to play in eliminating some of the most obvious and wasteful impracticalities associated with parking.
"These apps are addressing the issue where you only know about parking you can see," said Matute.
In dense areas like downtown Los Angeles, a parking spot can feel impossible to locate. In fact, Matute said, parking in the area is abundant, but much of it is concealed in garages where pricing varies considerably.
"From the street you can't see onto level five of a parking structure," said Matute. "This contributes to a perception of scarcity. Even if 70% of spaces in a district were available, if all the on-street parking and the first floors of lots were full, it could make someone think 'oh, there can't be any parking'."
If real-time occupancy data and pricing information from parking facilities was widely available, it could make drivers more likely to fill spots that are now underutilized due simply to the fact that drivers don't know about them.
Matute said making parking facilities more convenient for drivers to access could also make it possible to convert more on-street parking to other uses, like outdoor dining, curbside pickup and delivery and bike and scooter storage.
"Those are great uses for on-street spaces," said Matute. "The urban planner's dream is to have all that in the curb zone, and put any car that's staying more than 15 minutes off-street."
In order for this to work in practice, however, parking and transportation apps must be able to offer a wealth of information to drivers, Matute said. For Metropolis, that means ensuring its platform is used in as many parking facilities as possible.
Israel said the company's technology is already being used in close to 300 locations, and agreements are in place for it to be adopted at 600 facilities nationwide.
That's far from ubiquitous, but the company only publicly launched in February, after spending a little over three years in stealth mode. With more than $60 million raised to date, Israel said the focus for the company is now on scaling up and expanding to new locations.
There may be some growing pains along the way. In November, Los Angeles Times columnist David Lazarus criticized the company's user data collection policies outlined in its app and speculated that the startup's eventual aim could be to sell valuable user location and browsing data to advertisers.
Israel said Metropolis collects user data necessary for the functionality of its service and that drivers do not have to download the app in order to park at facilities using its payment platform. The company does not sell user data to advertisers and has no plans to do so, he added.
Instead, said Israel, Metropolis generates revenue through contracts with parking lot owners and through collection of service fees charged at some facilities.
Israel said this will continue to be the company's business model for the foreseeable future, as it looks to continue bringing new facilities into its system in the year ahead.
"This has been a massive year for growth," said Israel. "It's really such an exciting time to be part of the mobility landscape."
Elijah Chiland
Elijah Chiland is a freelance reporter based in Los Angeles.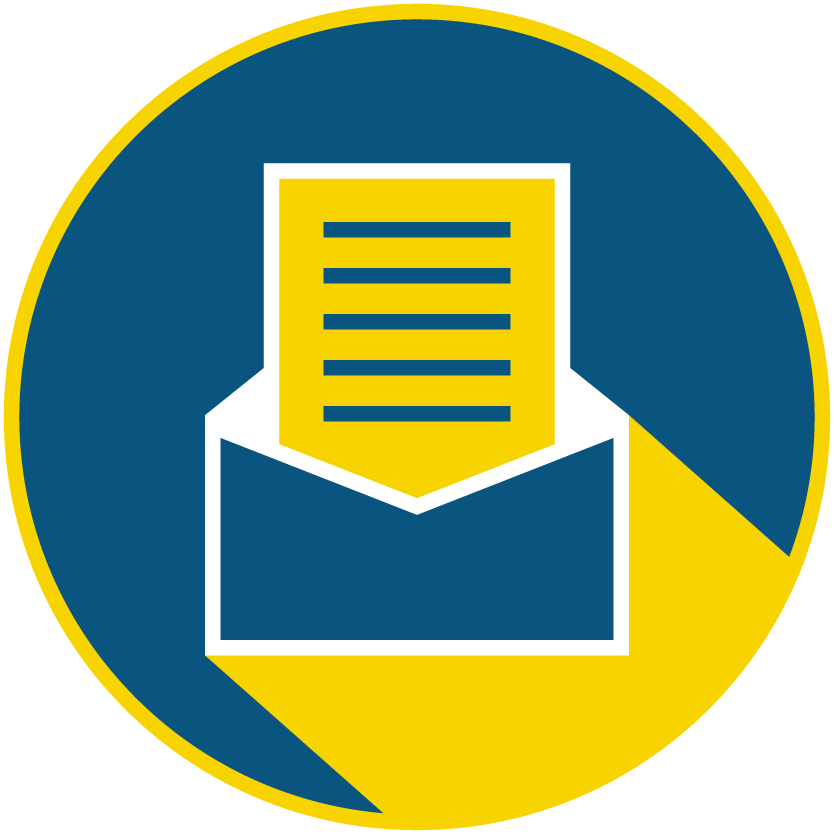 Subscribe to our newsletter to catch every headline.
Kristin Snyder
Kristin Snyder is an editorial intern for dot.la. She previously interned with Tiger Oak Media and led the arts section for UCLA's Daily Bruin.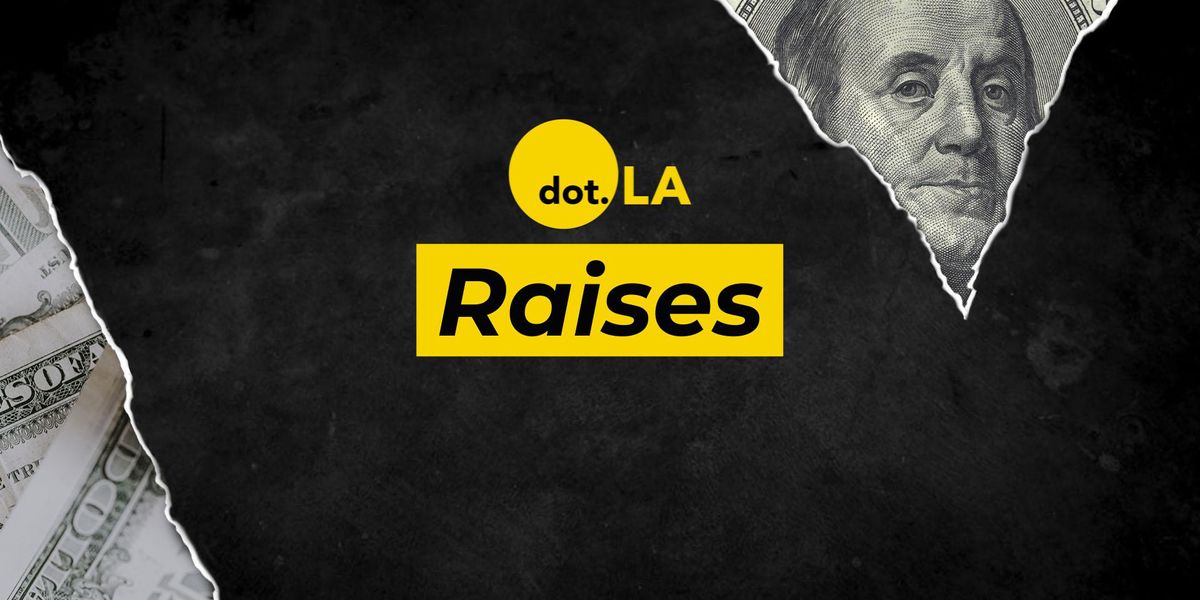 Image by Joshua Letona
This week in "Raises": A pair of Web3 platforms for gamers landed funding, as did a Manhattan Beach medical startup looking to bolster primary care via nurse practitioners. Meanwhile, a Santa Monica-based investment firm launched its seventh fund with more than $14 billion in dry powder.
Venture Capital
Improvado, a marketing data aggregation platform, raised $22 million in a Series A funding round led by Updata Partners.

Web3 gaming platform FreshCut raised $15 million in funding led by Galaxy Interactive, Animoca Brands and Republic Crypto.
Medical startup Greater Good Health raised $10 million in a funding round led by LRVHealth.
Joystick, a Web3 platform for gamers and creators, raised $8 million in seed funding.
Open source data protection company CipherMode Labs raised $6.7 million in seed funding led by Innovation Endeavors .
Mobile phone charging network ChargeFUZE raised $5 million in seed funding led by Beverly Pacific, TR Ventures, VA2, Jason Goldberg and Al Weiss.
Polygon, a startup aiming to better diagnose children with learning disabilities, raised $4.2 million in seed and pre-seed funding led by Spark Capital and Pear VC.
Pique, a virtual women's sexual health clinic, raised $4 million in a seed funding round led by Maveron.
Psudo, a sneaker startup that utilizes recycled water bottles and 3D sublimation printing to create its shoes, raised $3 million in a seed funding round led by SternAegis Ventures.

Funds
Santa Monica-based investment firm Clearlake Capital Group raised $14.1 billion for its seventh flagship fund.
Raises is dot.LA's weekly feature highlighting venture capital funding news across Southern California's tech and startup ecosystem. Please send fundraising news to Kristin Snyder (
kristinsnyder@dot.la
).
Kristin Snyder
Kristin Snyder is an editorial intern for dot.la. She previously interned with Tiger Oak Media and led the arts section for UCLA's Daily Bruin.
Kristin Snyder
Kristin Snyder is an editorial intern for dot.la. She previously interned with Tiger Oak Media and led the arts section for UCLA's Daily Bruin.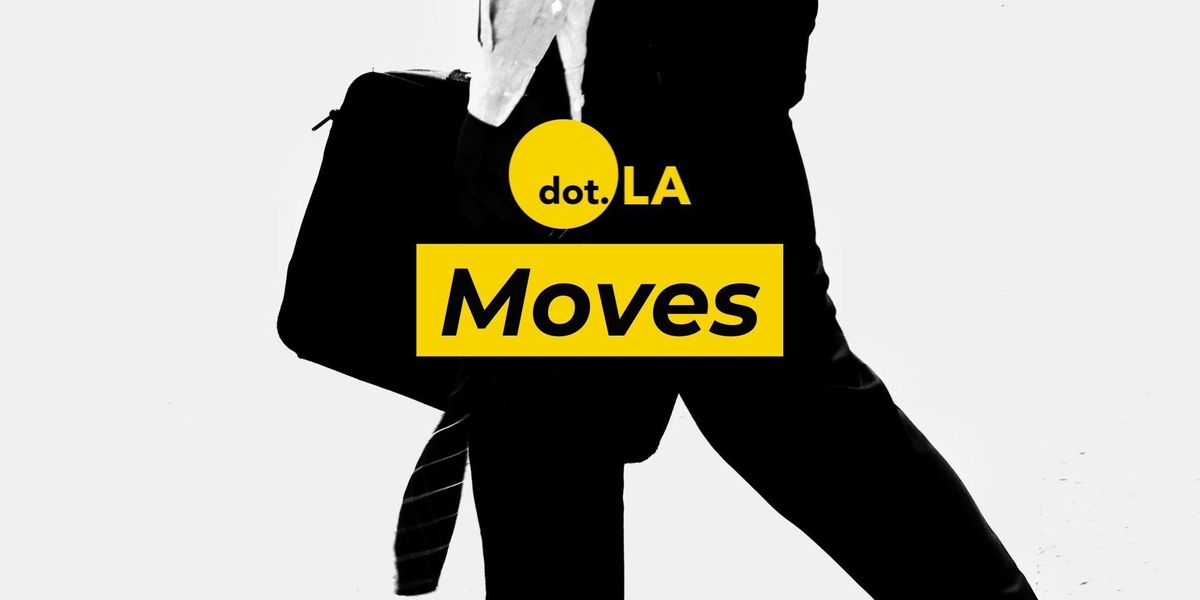 Photo by James Opas | Modified by Joshua Letona
"Moves", our roundup of job changes in L.A. tech, is presented by Interchange.LA, dot.LA's recruiting and career platform connecting Southern California's most exciting companies with top tech talent. Create a free Interchange.LA profile here—and if you're looking for ways to supercharge your recruiting efforts, find out more about Interchange.LA's white-glove recruiting service by emailing Sharmineh O'Farrill Lewis (sharmineh@dot.la). Please send job changes and personnel moves to moves@dot.la.
***
FaZe Clan brought on Zach Katz as the gaming and media company's new president and chief operating officer. Katz was previously the chief executive officer of the music tech investment fund Raised in Space Enterprises.
TikTok brand factory LINK Agency promoted Dustin Poteet to chief creative officer. Poteet was previously creative director at the firm.
Livestream shopping platform Talkshoplive hired Tradesy co-founder John Hall as its chief technology officer. Universal Music Group Nashville's former vice president of digital marketing, Tony Grotticelli, also joins the company as vice president of marketing.
Anjuli Millan will take over as head of original content at Snap after three years of overseeing production for the division.
Tech and media company Blavity hired Nikki Crump as general manager of agency. Crump joins the company from Burrell Communications Group.
O'Neil Digital Solutions, which provides customer communications and experience management for the health care industry, hired Eric Ramsey as national account sales executive. Ramsey joins from T/O Printing.

Investment firm Cresset Partners named Tammy Funasaki as managing director of business development. Funasaki previously served as head of investor relations for Breakwater Management.
From Your Site Articles
Related Articles Around the Web
Kristin Snyder
Kristin Snyder is an editorial intern for dot.la. She previously interned with Tiger Oak Media and led the arts section for UCLA's Daily Bruin.
Christian Hetrick
Christian Hetrick is dot.LA's Entertainment Tech Reporter. He was formerly a business reporter for the Philadelphia Inquirer and reported on New Jersey politics for the Observer and the Press of Atlantic City.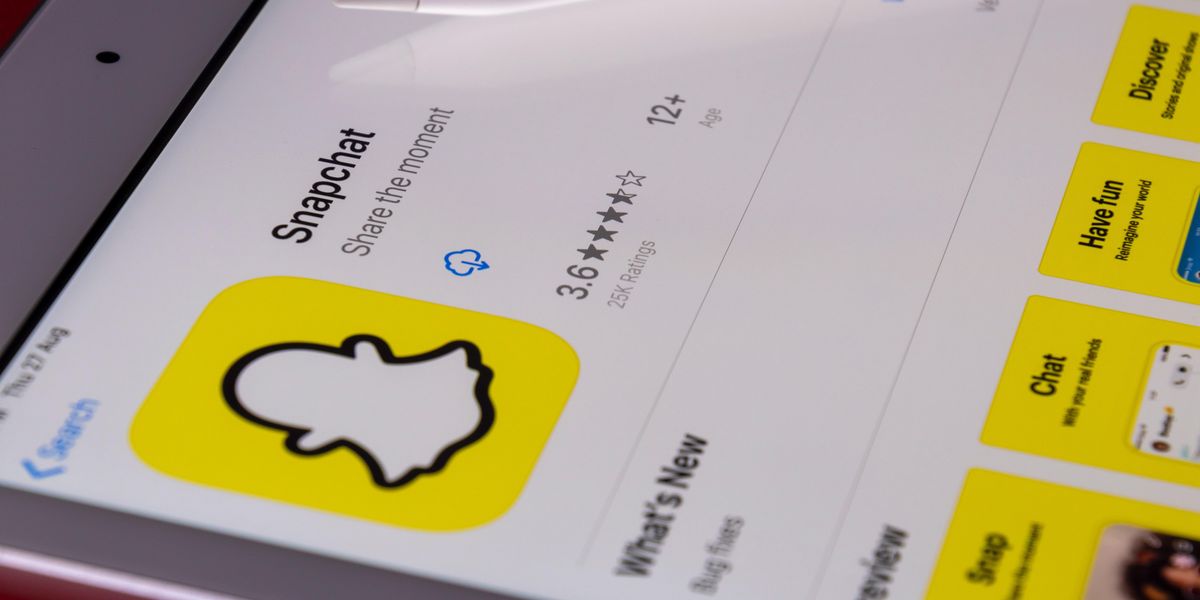 Snapchat is preparing to roll out enhanced parental controls that would allow parents to see who their teenagers are chatting with on the social media app, according to screenshots of the upcoming feature.
Snap's parental controls.
Courtesy of Watchful.
Snapchat is planning to introduce Family Center, which would allow parents to see who their children are friends with on the app and who they've messaged within the last seven days, according to screenshots provided by Watchful, a product intelligence company. Parents would also be able help their kids report abuse or harassment.
The parental controls are still subject to change before finally launching publicly, as the Family Center screenshots—which were first reported by TechCrunch—reflect features that are still under development.
Santa Monica-based Snap and other social media giants have faced mounting criticism for not doing more to protect their younger users—some of whom have been bullied, sold deadly drugs and sexually exploited on their platforms. State attorneys general have urged Snap and Culver City-based TikTok to strengthen their parental controls, with both companies' apps especially popular among teens.
A Snap spokesperson declined to comment on Friday. Previously, Snap representatives have told dot.LA that the company is developing tools that will provide parents with more insight into how their children are engaging on Snapchat and allow them to report troubling content.
Yet Snap's approach to parental controls could still give teens some privacy, as parents wouldn't be able to read the actual content of their kids' conversations, according to TechCrunch. (The Family Center screenshots seen by dot.LA do not detail whether parents can see those conversations).
In addition, teenage users would first have to accept an invitation from their parents to join the in-app Family Center before those parents can begin monitoring their social media activity, TechCrunch reported.

Christian Hetrick
Christian Hetrick is dot.LA's Entertainment Tech Reporter. He was formerly a business reporter for the Philadelphia Inquirer and reported on New Jersey politics for the Observer and the Press of Atlantic City.