Marlon Nichols has lately been wading through a lot of what he calls "diversity theater" - the performance that well-intentioned people do when they want to look "woke" without spending the money or doing the hard work to foster equality.
Since protests broke out over the police killing of George Floyd, there's been an outpouring of interest in his firm MaC Venture Capital, an early-stage venture capital firm focused on tech and consumer products that is particularly interested in founders of color.
"Diversity is an interesting thing in this country because it tends to be important for a moment in time and then it becomes less important again," Nichols said. "This time around it feels a little bit different. It feels like people are genuinely realizing that there's a systemic problem. These aren't one-off occurrences. Things aren't equal."
On Wednesday, Nichols got a boost from the trade group that puts on the Las Vegas' Consumer Electronics Show (CES). The Consumer Technology Association announced that it would invest an undisclosed amount in MaC Venture Capital, as part of its $10 million diversity effort.
Nichols, a founding manager partner of the Los Angeles firm — which was created from the merger of Cross Culture Ventures and M Ventures — said the investment is significant given that venture funds led by women or people of color are mostly underfunded.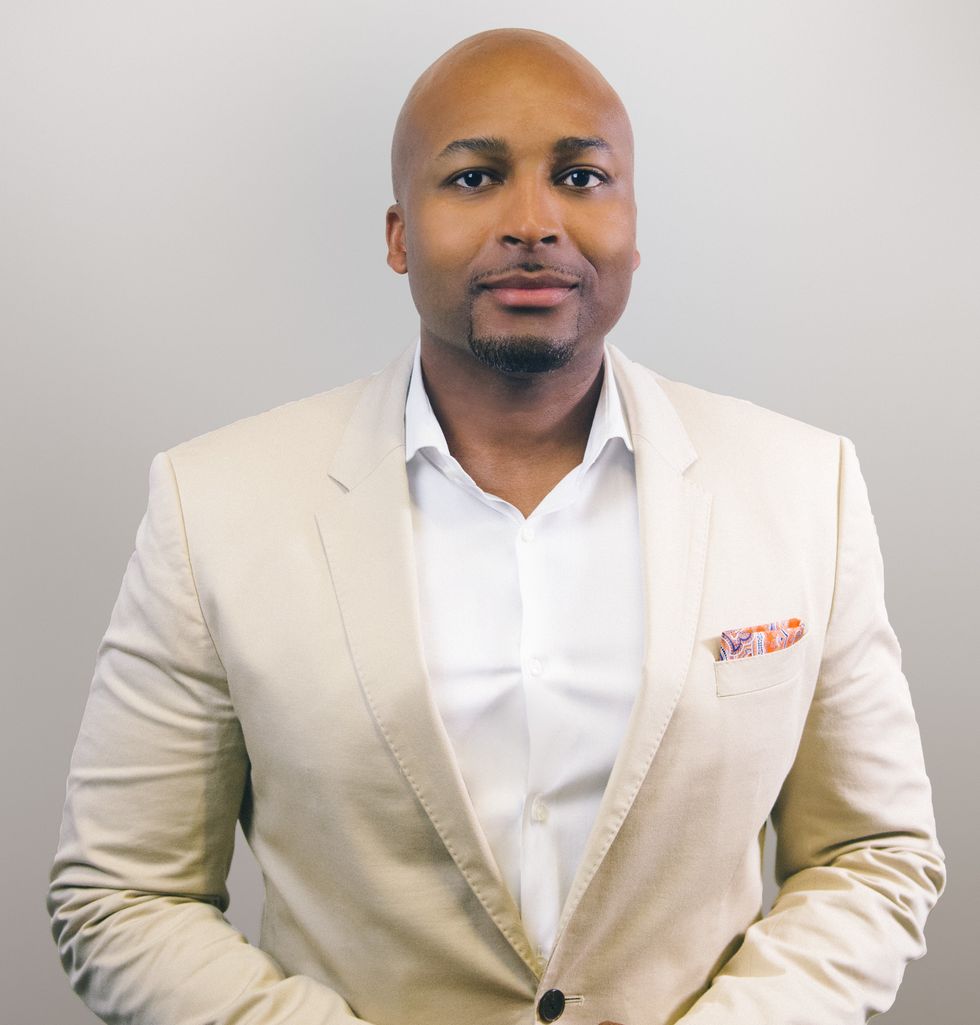 MaC Venture Capital's Marlon Nichols
Although the cash is not much more than an institutional investment, it marks a partnership between the trade giant and the up-and-coming firm, as venture capitalists and the tech industry struggle to overturn decades of institutional racism. Last month, another trade group, the National Venture Capital Association, launched a $5.5 million nonprofit dubbed Venture Forward, aimed at diversifying its ranks.
"The amount of funding that goes to black and brown entrepreneurs, we are talking about one percent," Nichols said.
The problem, Nichols said, stems from the lack of diversity in venture capital where investors tend to bet on people that look like them and have shared experiences. According to a survey by the NVCA, about 3% of investors are Black, though the numbers are likely much smaller.

Launched last year, MaC has already invested in nine companies and with its inaugural fund aims to seed about 40 companies with funds of $500,000 to $1.5 million. Its focus on pre-seed and seed rounds is an acknowledgement that the initial round of funding is most difficult for founders of color to raise — in part, he said, because the bar is often higher for them.
Yet, diverse founders often give back greater returns and raise more money in subsequent rounds, said Nichols, who co-authored a study by the Kauffman Fellows Research Center that analyzed the profile images of more than 260,000 startup founders and executives in the United States using publicly available demographic models.

"Founders of color that were successful raising capital in the early days, they raise significantly more money than all white teams in later rounds because the bar is so much higher in the early days," he said. "That's where the absence of capital is. Once they get beyond this stage there are tons of data that shows that they outperform and at that point it is solely based on merit.
"It's in the early days when you're still more betting on the idea, and proposition of the market, and the team where we're seeing that huge disparity," he said.
MaC is the fifth fund CTA has invested in as part of its commitment to venture firms and founders that invest in women, people of color and other diversity. Last year, it announced that it invested an undisclosed amount in Harlem Capital Partners, SoGal Ventures, Rethink Impact and Founders First Capital Partners.
MaC's portfolio includes more than 100 companies and several significant exits including Gimlet, which was sold to Spotify for $230 million. The other managing partner is former Washington D.C. mayor and special advisor at Andreessen Horowitz, Adrian Fenty.
"We are putting money in the hands of venture funds whose investment thesis is to focus on women and entrepreneur because they are traditionally underrepresented," said Tiffany Moore, an executive with the trade association. CTA developed the idea in 2018 and the money comes from its own budget. That year, CTA made $126 million in revenue.
Do you have a story that needs to be told? My DMs are open on Twitter @racheluranga. You can also email me.