Why Creators Think Instagram Could Be Headed Toward Its Flop Era
Kristin Snyder
Kristin Snyder is dot.LA's 2022/23 Editorial Fellow. She previously interned with Tiger Oak Media and led the arts section for UCLA's Daily Bruin.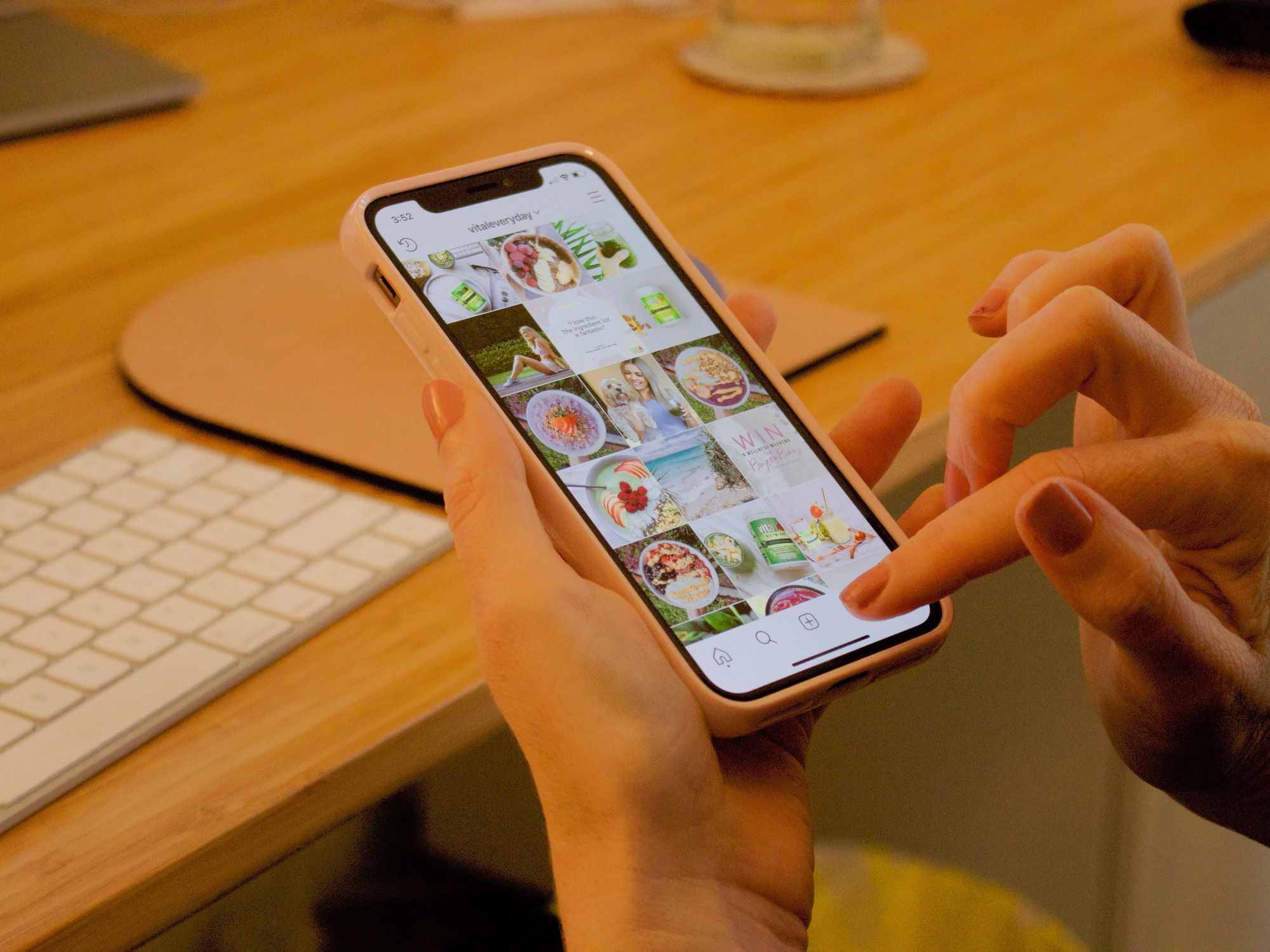 Since 2014, Emily Wang has used photos of her dogs to amass over 230,000 followers on Instagram.

But where a photo of her corgi once went viral, now Wang's dog has to participate in elaborate videos to get the same traction.
"There's not really very many ways for a photo to go viral now on Instagram," she says.
Wang's decision to incorporate short-form videos into her content is thanks to Instagram's rocky transition away from a photo-driven algorithm and towards one that prioritizes videos. In July, head of Instagram Adam Mosseri told users that, "more and more of Instagram is gonna become video over time."
---
The announcement led to outrage—users ranging from small artists to Kylie Jenner reposted a petition to "make Instagram Instagram again." In response, Instagram reversed plans to make videos full-screen, which would have made the TikTok comparison even more glaring. But the message was clear, Reels was here to stay.
Instagram's landscape has changed so much in the last year that even if Wang wanted to focus solely on photography, the requirements for sponsored posts make that impossible. She says if brands ask for photos, it's always in addition to Reels. Wang points to a recent video she made for the pet food company Chewy as just one example. But video has its advantages, too. Wang says she's able to charge more for sponsored videos due to the increased amount of effort they require.
Of course, Wang isn't alone in having to re-prioritize her content creation to include Reels. Content creators across the platform are having to contend with Instagam's quest to replicate TikTok's success with short-form videos.
Nicole Kramer, whose lifestyle content brought in 30,000 followers, still posts both photos and videos. The Reels format also allows her to distribute content across other social media sites, like TikTok and YouTube shorts, and expand her cross-platform reach.
Still, even Kramer says the pivot away from photos hasn't caught on with a significant portion of Instagram's user base. Kramer says she spends more time scrolling through the regular feed instead of the Reels feed. A reality Kramer believes will lead the platform to lose much of its relevance in the coming years.
"I actually do think that will be one of the reasons why, in the next five years, I don't think Instagram will be the number one app," Kramer says. In fact, Instagram was already the second most downloaded app last year—right behind TikTok.
More to Kramer's point, Instagram has also struggled to attract young users who prefer TikTok and Snapchat. Despite Instagram gaining users, an internal survey found that teenagers were leaving to use competing platforms. Other users, even prior its pivot to video, have simply left the platform after failing to gain traction within the ever-shifting algorithm. In other words, despite the fact that Reels saw a 50% increase in views across Instagram and Facebook over the last six months, the focus on Reels may be firmly pushing the app into its "flop era."
In the meantime, other creators are fully embracing Instagram's push to video. For example, in the past three months, lifestyle influencer Bethann Wagner only posted one photo. Her explanation? Photos have no algorithmic benefit anymore.
Even then, the shift has come at a cost to her business. Reels take longer to create than photos, so Wagner is posting less content. And when she doesn't post for a few days, her next Reel often gets less engagement.
Even as her engagement fluctuates, Wagner isn't completely discouraged since, she says, videos allow her audience to see more sides of her.
"I would rather post fewer Reels and have a more authentic relationship and more authentic engagement than post a photo and get nothing," Wagner says.
Not to mention creators have no choice but to abide by the whims of the platforms. "If you want to grow and you want your content to be seen by people on the platform, you have to test out these new tools that Instagram is putting out," Wang says. Otherwise, they risk entering their own flop era.
Kristin Snyder
Kristin Snyder is dot.LA's 2022/23 Editorial Fellow. She previously interned with Tiger Oak Media and led the arts section for UCLA's Daily Bruin.
https://twitter.com/ksnyder_db