Why SpaceX is Crashing a Craft into an Asteroid (on Purpose)
Samson Amore
Samson Amore is a reporter for dot.LA. He previously covered technology and entertainment for TheWrap and reported on the SoCal startup scene for the Los Angeles Business Journal. Samson is also a proud member of the Transgender Journalists Association. Send tips or pitches to samsonamore@dot.la and find him on Twitter at @Samsonamore. Pronouns: he/him
02:00 PM | November 23, 2021
NASA and SpaceX are sending a spacecraft hurtling towards an asteroid as part of a test tonight to see if that's a viable way to dispel asteroids dangerously close to our planet.
The mission is called the Double Asteroid Redirection Test (DART for short), and it's paid for by NASA, which wants to test out new ways to avoid potentially deadly asteroids careening down to Earth by smashing them up in outer space before they even get close to the planet's atmosphere.
---
A SpaceX Falcon 9 craft carrying the DART craft (which is unmanned, for obvious reasons) will launch late Tuesday from the Vandenberg Space Force Base and make an orbit around the sun before it runs into an asteroid named Dimorphos.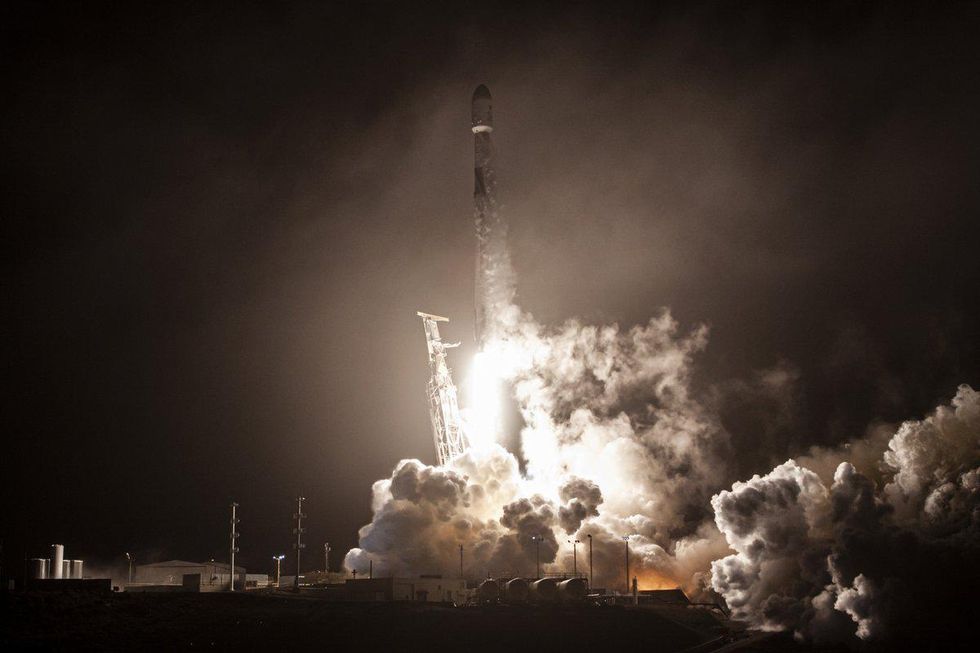 The impact won't happen until this fall, when the asteroid is the closest to the Earth (but still about 6.8 million miles away). SpaceX confirmed overnight on Tuesday the craft was deployed and on track for a collision in several months.
The asteroid isn't in immediate danger of crashing into the planet –NASA said it makes a full orbit around the sun once every two years – but its regularity makes it an easy target to test this theory on.
"This asteroid system is a perfect testing ground to see if intentionally crashing a spacecraft into an asteroid is an effective way to change its course, should an Earth-threatening asteroid be discovered in the future," NASA said in a statement Tuesday.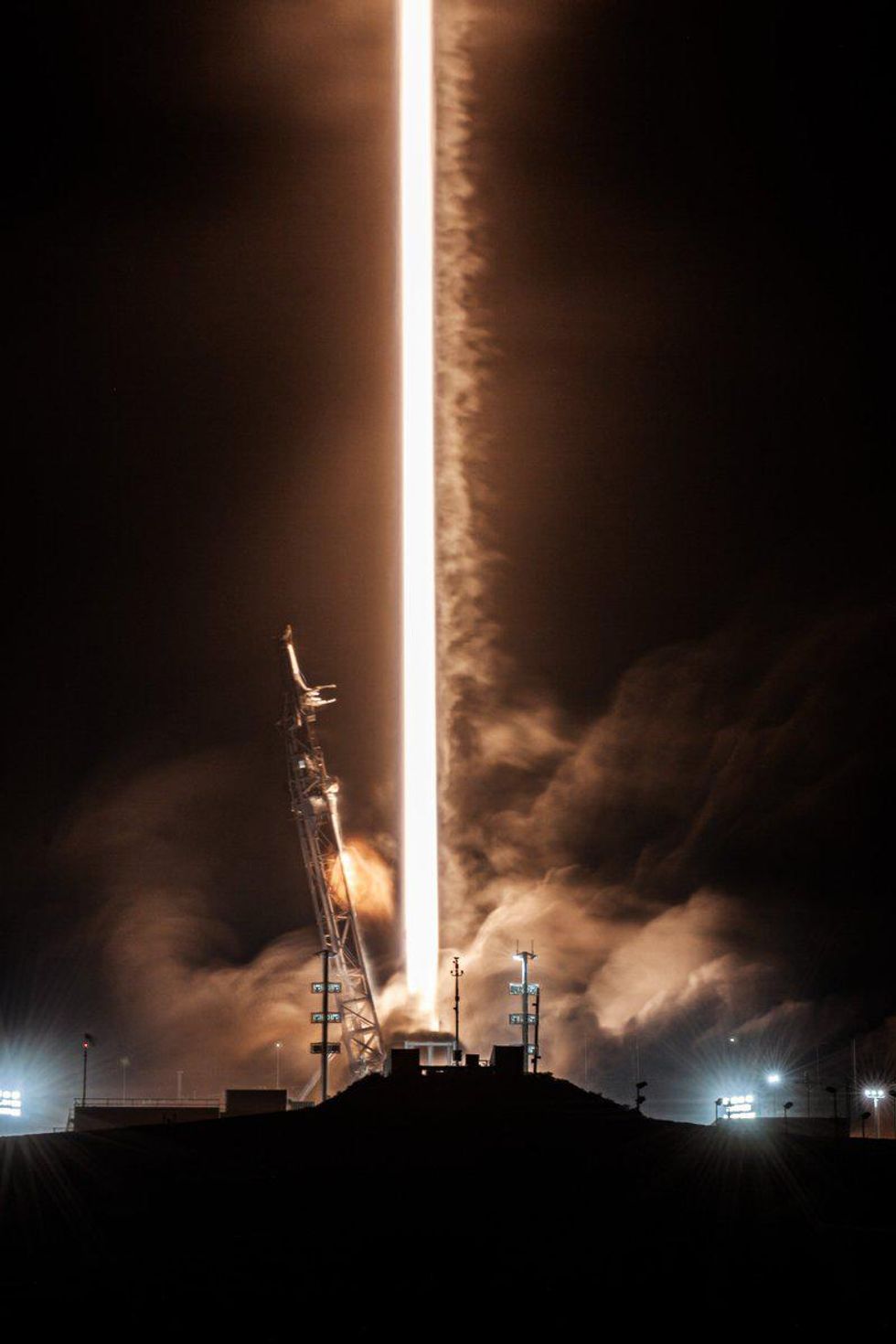 NASA administrator Bill Nelson told the New York Times that even though the mission sounds like it's ripped from the pages of science fiction, it could actually work.
The mission, Nelson told the Times, is the first test of its kind and "something of a replay of Bruce Willis's movie, 'Armageddon,' although that was totally fictional."
The space agency added that "no known asteroid larger than 140 meters in size has a significant chance to hit Earth for 100 years," but it also said that it's only aware of about 40% of those asteroids out there as of last month — so it might be a good idea to test this capability now, in case a larger one does come close.
The craft is set to lift off from the base located on the California coast (between Santa Barbara and San Luis Obispo) at 10:20 p.m. PST on Tuesday, Nov. 23.
Southern California residents may be able to witness a plume of white smoke in the sky around midnight Pacific Time tonight as the craft takes off.
To watch the live feed of the launch, check NASA's YouTube channel, which will start broadcasting at 9:30 p.m. PST this evening. SpaceX's launch page on its website also links to the upcoming NASA live stream, and it'll also likely post updates on its Twitter page as the launch progresses and the Dragon rocket lands.

Editor's Note: This story has been updated to reflect when the impact is expected.
From Your Site Articles
Related Articles Around the Web
Samson Amore
Samson Amore is a reporter for dot.LA. He previously covered technology and entertainment for TheWrap and reported on the SoCal startup scene for the Los Angeles Business Journal. Samson is also a proud member of the Transgender Journalists Association. Send tips or pitches to samsonamore@dot.la and find him on Twitter at @Samsonamore. Pronouns: he/him
https://twitter.com/samsonamore
samsonamore@dot.la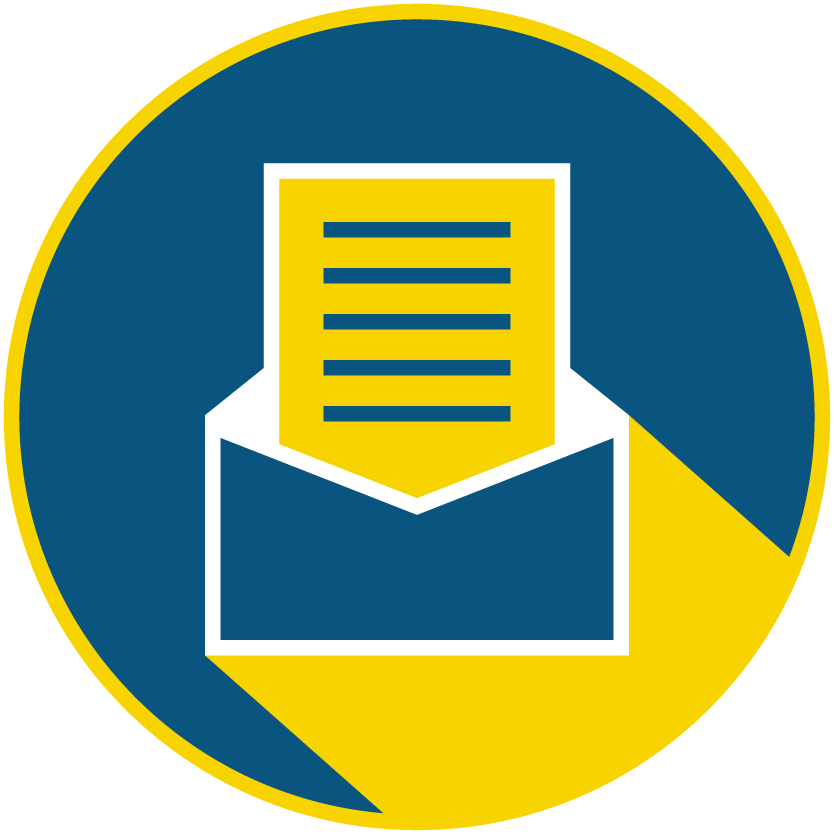 Subscribe to our newsletter to catch every headline.
03:39 PM | September 27, 2021
It started out as a way to relax after work.
On the episode of Behind Her Empire, JIGGY founder and CEO Kaylin Marcotte talks about how she turned her fascination with jigsaw puzzles into a thriving business.
Marcotte worked at the digital media company theSkimm, managing their brand ambassador program and grassroots marketing divisions, among other areas. The workload was overwhelming, she said. She looked for something meditative to relax her after work and stumbled onto jigsaw puzzles. Completing one helped reduce stress.

But the designs weren't great. Instead, she started experimenting with making puzzles of female artists' work, creating JIGGY in 2019.
"Given that they were real pieces of art, we decided to include puzzle glue so you could keep it when you were done and frame it or display it as an art print," said Marcotte.
Marcotte landed an appearance on ABC'S "Shark Tank," where she raised $500,000 from billionaire Mark Cuban. She grew the startup to $1.6 million in sales within its first nine months, making a point to pay her artists -- who get a share of the revenue of their puzzles -- on time.
"We work with our artists. It's baked into the business model that we do percentage of sales," she said.
Click the playhead above to hear the rest of the episode, in which Marcotte offers some lessons she learned building her company and how she navigated the pandemic.
dot.LA Audience Engagement Intern Joshua Letona contributed to this post.
From Your Site Articles
Related Articles Around the Web
Yasmin Nouri
Yasmin is the host of the "Behind Her Empire" podcast, focused on highlighting self-made women leaders and entrepreneurs and how they tackle their career, money, family and life.
Each episode covers their unique hero's journey and what it really takes to build an empire with key lessons learned along the way. The goal of the series is to empower you to see what's possible & inspire you to create financial freedom in your own life.
07:28 AM | January 04, 2021
Despite — or in many cases because of — the raging pandemic, 2020 was a great year for many tech startups. It turned out to be an ideal time to be in the video game business, developing a streaming ecommerce platform for Gen Z, or helping restaurants with their online ordering.
But which companies in Southern California had the best year? That is highly subjective of course. But in an attempt to highlight who's hot, we asked dozens of the region's top VCs to weigh in.
We wanted to know what companies they wish they would have invested in if they could go back and do it all over again.
Startups were ranked by how many votes each received. In the case of a tie, companies were listed in order of capital raised. The list illustrates how rapidly things move in startup land. One of the hottest startups had not even started when 2020 began. A number doubled or even 16x'd their valuation in the span of a few short months.
To divvy things up, we delineated between companies that have raised Series A funding or later and younger pre-seed or seed startups.
Not surprisingly, many of the hottest companies have been big beneficiaries of the stay-at-home economy.
PopShop Live, a red-hot QVC for Gen Z headquartered out of a WeWork on San Vicente Boulevard, got the most votes. Interestingly, the streaming ecommerce platform barely made it onto the Series A list because it raised its Series A only last month. Top Sand Hill Road firms Andreessen Horowitz and Lightspeed Venture Partners reportedly competed ferociously for who would lead the round but lost out to Benchmark, which was an early investor in eBay and Uber. The round valued PopShop Live at $100 million, way up from the $6 million valuation it raised at only five months prior.
Scopely, now one of the most valuable tech companies in Los Angeles, was also a top vote getter.
The Culver City mobile gaming unicorn raised $340 million in Series E funding in October at a $3.3 billion valuation, which nearly doubled the company's $1.7 billion post-money valuation from March. It is no coincidence that that was the same month stay-at-home orders began as Scopely has benefited from bored consumers staying on their couch and playing ScrabbleGo or Marvel Strike Force.
The company's success is especially welcome news to seed investors Greycroft, The Chernin Group and TenOneTen ventures, who got in at a $40 million post valuation in 2012. Upfront Ventures, BAM Ventures and M13 joined the 2018 Series C at a $710 post-money valuation.
Softbank-backed Ordermark, which flew more under the radar, also topped the list. The company's online ordering platform became a necessity for restaurants forced to close their dining rooms during the pandemic and raised $120 million in Series C funding in October.
On the seed side, two very different startups stood out. There was Pipe, which enables companies with recurring revenues to tap into their deferred cash flows with an instant cash advance, and Clash App, Inc., a TikTok alternative launched by a former employee of the social network in August.
We will have the list of Southern California's top seed startups out tomorrow.
Lead art by Candice Navi.
Ben Bergman
Ben Bergman is the newsroom's senior finance reporter. Previously he was a senior business reporter and host at KPCC, a senior producer at Gimlet Media, a producer at NPR's Morning Edition, and produced two investigative documentaries for KCET. He has been a frequent on-air contributor to business coverage on NPR and Marketplace and has written for The New York Times and Columbia Journalism Review. Ben was a 2017-2018 Knight-Bagehot Fellow in Economic and Business Journalism at Columbia Business School. In his free time, he enjoys skiing, playing poker, and cheering on The Seattle Seahawks.
https://twitter.com/thebenbergman
ben@dot.la