Emma Betuel
Emma Betuel is a science and health reporter. Her work has appeared in Inverse, Future Human, and Texas Monthly, among others publications.
For the last five months, orders of grilled chicken have zipped through the skies of Costa Mesa.
In June, restaurant chain El Pollo Loco launched a drone delivery program in the city of about 113,000, which also serves as the site for its corporate headquarters. While other companies have piloted drone programs that deliver to pickup sites, El Pollo Loco was aiming to become one of the first to deliver food to backyards.
---
Their delivery drones ascend to about 200 feet, and lower chicken deliveries using an 80-foot wire to people's homes.
From the perspective of Andy Rebhun, the vice president of digital at El Pollo Loco, the company has had "an unprecedented'' amount of customer interest in the service, measured by new signups to the company's drone delivery landing page, airloco.com. Rebhun wouldn't disclose the number of completed drone deliveries or how many people have signed up for the program, but said the latter was a "six-figure number."
"Once we shared the story of our first deliveries, it got massive interest on all our social media channels and several videos had over a million organic views," he said.
The arrangement is likely to become more common in the coming years.
El Pollo Loco is far from the only company to dive into the world of drone delivery. Last week Walmart announced the launch of a drone delivery pilot program in Farmington, Arkansas.
El Pollo Loco's program is run in partnership with Flytrex, an Israeli drone delivery startup that in November raised $40 million in Series C funding. Other companies have started to run pilot programs featuring the company's drone tech, too. Some Brinker International restaurants like Chili's, It's Just Wings and Maggiano's Little Italy piloted drone programs with Flytrex in North Carolina.
Across all of those programs, Flytrex CEO and co-founder Yariv Bash said the company has completed "thousands of deliveries," the bulk of which have come in the past few months (the company claims to be doing 10 times more deliveries now than it was doing at the beginning of 2021).
So far, Bash said "thousands" of people have registered for Flytrex's delivery app – though most of their homes aren't in range to receive drone deliveries, he said. But those who are in range tend to be repeat customers, which accounts for the number of deliveries.
"So far, more than 50% of people who have registered use three deliveries or more. It's pretty viral – people really love it," he said.
Just 2% of restaurants use drone delivery, though 10% appear to be interested in incorporating them, the report found. But there does seem to be some interest in drone delivery from consumers: 38% of consumers expressed interest in the service.
However, drone delivery isn't always well-received. A drone delivery program run by Wing (Alphabet's drone delivery company) in Canberra, Australia led to noise complaints in 2018. An Australian government analysis also upheld that the drones were breaking the neighborhood's noise standards of 45 decibels, and had a "particular pitch" that is more noticeable. Wing has since debuted a quieter drone.
There are concerns in the U.S., too. In one U.S.-based survey of 801 phone interviews run by the public affairs company the Hawthorne Group, 51% of consumers supported neighborhood drone deliveries. But, 48% were still "somewhat concerned" about safety, and 71% were concerned about privacy.
That said, some U.S. communities with drone delivery programs are reporting positive results. A study conducted by scientists at Virginia Tech, for example, found that 87% of surveyed residents had positive feelings towards drone delivery programs. During the pandemic, the study found that positive feelings increased in 58% of residents.
The authors of that study suggested that opinions of drone delivery may be higher in communities that experience it (though that hasn't necessarily been the case in Australia).
As for restaurants, Ann Golladay, an associate director at Datassential, said that once people experience new technology, attitudes also tend to change in positive ways.
"We've found in our research that consumers are generally opposed to new technology until they use it, and then satisfaction is high and it is well-loved," Golladay, told dot.LA.
The pandemic, she adds, has only made consumers more open to new forms of technology in restaurants.
The Costa Mesa City Council, a host city for the El Pollo Loco drone project, did not return multiple requests for comment for this story. But Aaron Levitt, the principal engineer in the town of Holly Springs, North Carolina, which just introduced a similar Flytrex restaurant delivery program, did note that residents have been receptive.
"We did have a lot of reactions. The majority were very positive and very excited," he told dot.LA.
Holly Springs has earned membership in an FAA pilot program aimed to facilitate drone programs. Flytrex is running drone deliveries through a launch station at a nearby shopping center; restaurants simply drop off orders at the launch station, and the drone takes it from there.
Building community trust in a drone project came down to two large factors: noise and privacy.
"The typical response you would get from the people that were not really so sure or who were negative about it was: they're going to be spying on me," said Levitt. "And as soon as you say there's no cameras on the drones, everyone just relaxes." (Flytrex drones do not have any cameras, a spokesperson confirmed.)
As for noise, Levitt requested that Flytrex run specific tests to ensure that the drones wouldn't become excessively loud. The results of those tests showed the drone is about 66 decibels loud during active delivery, about as loud as a normal conversation or an active office. It's 55 decibels loud while flying overhead en route to delivery – as loud as a household refrigerator.
Levitt's hope for drone deliveries is that they can eventually make deliveries to workers at a nearby business park, who are looking for nearby food options. He also sees it as a perk that may excite other large companies like Amgen, who is building a facility in Holly Springs, to come to town. He also hoped drones would become useful for small businesses close to the launch site – though those partnerships have yet to materialize.
"Maybe a mom-and-pop sort of restaurant could use Flytrex as a delivery option. Eventually, I think that's going to be a real thing, where any of those restaurants in that area could utilize them as delivery and you know, maybe help grow a business," he said.
Ultimately, drone delivery still has a long way to go to live up to the hype surrounding it. But so far, enthusiasm appears high. Rebhun, for one, said drones are "absolutely" part of El Pollo Loco's strategy going forward, though they are still evaluating the program.
"We have no reason not to welcome the technology as a more permanent part of business," he said.
Emma Betuel
Emma Betuel is a science and health reporter. Her work has appeared in Inverse, Future Human, and Texas Monthly, among others publications.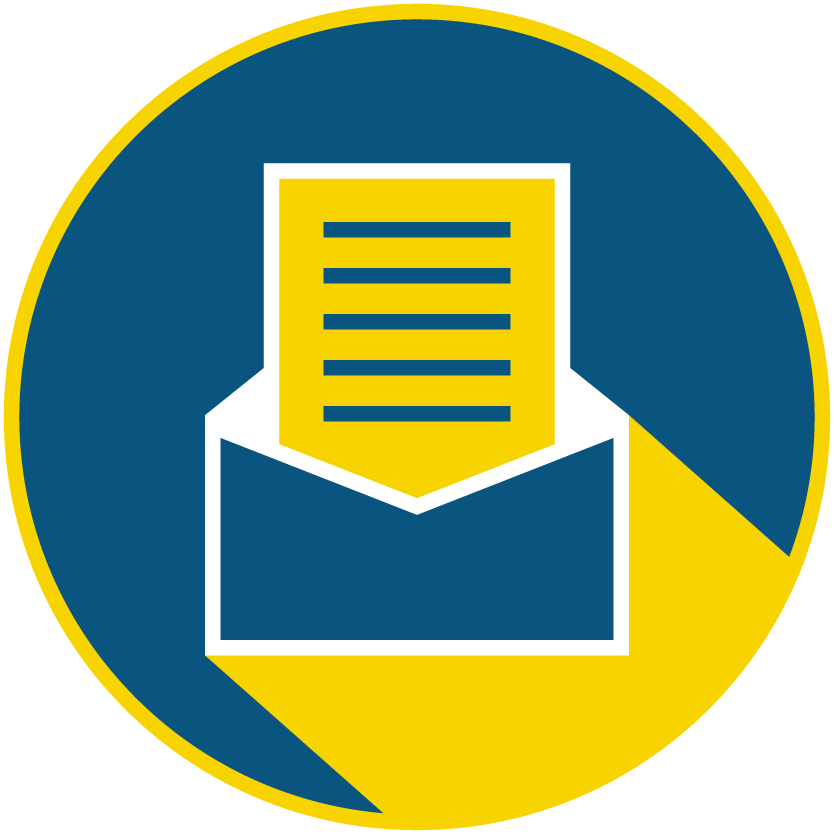 Subscribe to our newsletter to catch every headline.
Molly Wright
Molly Wright is an intern for dot.LA. She previously edited the London School of Economics' student newspaper in the United Kingdom, interned for The Hollywood Reporter and was the blogging editor for UCLA's Daily Bruin.
This is the first installment of Moves—a weekly feature highlighting job and career changes around the Los Angeles and Southern California tech ecosystem.
Moves is presented by Interchange.LA, dot.LA's recruiting and career platform connecting Southern California's most exciting companies with top tech talent. Create a free Interchange.LA profile here. And if you're looking for ways to supercharge your recruiting efforts, find out more about Interchange.LA's white-glove recruiting service by emailing sharmineh@dot.LA.
Anne Devine and Rose Rogers have joined electric vehicle battery manufacturer Romeo Power as chief operating officer and chief people officer, respectively. Devine arrives from auto parts maker UGN, while Rogers previously worked at aerospace components manufacturer Ducommun.

Rob Leff has joined content technology platform Nativo as chief financial officer. Leff previously held the same role at media measurement startup VideoAmp.
Alex Morrison has joined Pearpop, which helps creators collaborate with social media platforms, as chief marketing officer. Morrison joins the startup from advertising agency Grey West, where he served as global partner and president.
Soo Hong has joined fintech startup Sunbit as chief people officer. Hong previously led people and talent operations at National Veterinary Associates, WeWork and Tinder.
Evelyn Krasnow has joined furniture rental startup Fernish as its new chief marketing officer; she has previously held positions at Bird, Seedling and Berkin. The company has also hired Jorge Montoya as vice president of operations; John Praino as the vice president of partnerships; Sydni Gethner as head of sales; and Tessa Peshke as head of multifamily.
Evan Fitzpatrick and Rajiv Makhijani have been appointed to new roles at audit, risk and compliance platform AuditBoard. Fitzpatrick joins as senior vice president of AuditBoard's CrossComply product from Bain Capital, while Makhijani was promoted from within and will serve as AuditBoard's senior vice president of emerging products.
Marketing firm Gimbal | true[X] has appointed Lauri Baker as its senior vice president of partnership strategy. Baker joins from Pause Commercials, where she served as partner and chief operating officer.
Marina del Rey-based venture capital firm Fifth Wall has hired Virginia Drennen, Clay McFarlane and Gaby Yo to vice president positions in value creation, real estate technology and the investment team, respectively. Fifth Wall has also hired Sarah Liu as partner of real estate technology, Cedric Char as senior associate of climate technology, and Mike Foell as the senior finance manager. Oliver Harrison will serve as the company's new senior associate of Europe, MIchael New will serve as the principle of capital formation and G.M. Nicholas Vik will become a partner and head of strategy.
Stefanie Schwartz has joined creator-focused video distributor Jellysmack as global head of platform partnerships. Schwartz was most recently executive vice president and general manager of Viacom Digital Studios.
Jeff Holland has joined electric vehicle manufacturer VinFast as director of communications. He previously served as director of global communications for Karma Automotive.
Ryan Pollreisz has joined video game developer Imagendary Studios as studio manager. He arrives from Sony Pictures Imageworks, where he served as vice president of artist management.
Ready, Set, Food!, a startup that helps prevent children from developing food allergies, has hired Laura Michelson as senior director of brand marketing and Emily Peltzer as vice president of manufacturing and operations. Michelson joins from cannabis company PLUS while Peltzer arrives from flower retailer The Bouqs Company.
Molly Wright
Molly Wright is an intern for dot.LA. She previously edited the London School of Economics' student newspaper in the United Kingdom, interned for The Hollywood Reporter and was the blogging editor for UCLA's Daily Bruin.
Harri Weber
Do you know something we should know about L.A. tech or venture capital? Reach out securely via Signal: +1 917 434 4978.
Harri is dot.LA's senior finance reporter. She previously worked for Gizmodo, Fast Company, VentureBeat and Flipboard. Find her on Twitter and send tips on L.A. startups and venture capital to harrison@dot.la.
Ecommerce shipment tracking startup Route—which is based in the "Silicon Slopes" hotbed surrounding Salt Lake City but has a growing presence in Los Angeles—is now claiming unicorn status after raising $200 million in new funding at a $1.25 billion valuation.
Route co-founder and CEO Evan Walker told Forbes that a "London-based investment firm" led its latest funding round, while declining to name the firm due to a nondisclosure agreement. Other investors in the round included L.A.-based Riot Ventures, Madrona Venture Group and Eldridge. The new funding takes Route's total capital raised to $291 million, Forbes reported, with Walker noting that he remains "by far the biggest majority stockholder" in the company.
Though online sales aren't growing like they were at the height of coronavirus lockdown restrictions, Route has continued to benefit from the overall trend towards ecommerce. According to Forbes, its annual revenues more than doubled in 2021, to around $80 million.
Though Route's package-tracking app is free for consumers, the startup makes money by selling shipping, insurance and marketing software to online retailers. Founded in 2018, the company has attracted more than 11,000 merchant clients and tracked more than 175 million packages.
Of Route's roughly 450-person staff, approximately 40 are based out of its Santa Monica office. Walker said the firm is looking to ramp up its recruiting of tech talent on the West Coast, while a Route spokesperson told dot.LA that it "plans to grow pretty rapidly throughout this year across all departments."
Harri Weber
Do you know something we should know about L.A. tech or venture capital? Reach out securely via Signal: +1 917 434 4978.
Harri is dot.LA's senior finance reporter. She previously worked for Gizmodo, Fast Company, VentureBeat and Flipboard. Find her on Twitter and send tips on L.A. startups and venture capital to harrison@dot.la.
Samson Amore
Samson Amore is a reporter for dot.LA. He previously covered technology and entertainment for TheWrap and reported on the SoCal startup scene for the Los Angeles Business Journal. Samson is also a proud member of the Transgender Journalists Association. Send tips or pitches to samsonamore@dot.la and find him on Twitter at @Samsonamore. Pronouns: he/him
Workers at Activision Blizzard subsidiary Raven Software have formed a new labor union and are seeking voluntary recognition by the Santa Monica-based video game publisher, just days after it announced plans to
sell itself to Microsoft for nearly $70 billion
.
More than 30 employees at the Activision-owned game developer's quality assurance testing department have formed the Game Workers Alliance, a union created under the nationwide Communications Workers of America labor guild. The effort is part of the CWA's ongoing Campaign to Organize Digital Employees, which has sought to unionize Activison's roughly 10,000 employees.
Wisconsin-based Raven Software—which was acquired by Activision in 1997 and works primarily on the hugely popular "Call of Duty" series—is the first business unit within Activision to form a labor union. The move comes one month after independent developer Vodeo Games voluntarily recognized a union formed by its workers, making it the first certified labor union at a North American video game studio.
The Game Workers Alliance, however, would be the first union at a major AAA game publisher. If Activision opts not to voluntarily recognize the union by later this month, the workers will move forward with a National Labor Relations Board-sponsored vote that would force recognition and give them the right to collectively bargain a labor contract.
In a statement, an Activision spokesperson said the company "is carefully reviewing the request for voluntary recognition from the CWA."
"While we believe that a direct relationship between the company and its team members delivers the strongest workforce opportunities, we deeply respect the rights of all employees under the law to make their own decisions about whether or not to join a union," the spokesperson said.
Raven Software employees have been on strike for five weeks after commencing a work stoppage on Dec. 6 to protest Activision's decision to lay off a dozen quality assurance testers working on its first-person shooter titles. The work stoppage was Activision's third in five months, with employees having also downed tools in protest of the company's handling of workplace sexual misconduct allegations.
From Your Site Articles
Related Articles Around the Web
Samson Amore
Samson Amore is a reporter for dot.LA. He previously covered technology and entertainment for TheWrap and reported on the SoCal startup scene for the Los Angeles Business Journal. Samson is also a proud member of the Transgender Journalists Association. Send tips or pitches to samsonamore@dot.la and find him on Twitter at @Samsonamore. Pronouns: he/him
https://twitter.com/samsonamore
samsonamore@dot.la