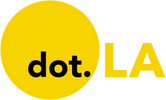 Get in the KNOW  
  on LA Startups & Tech  
X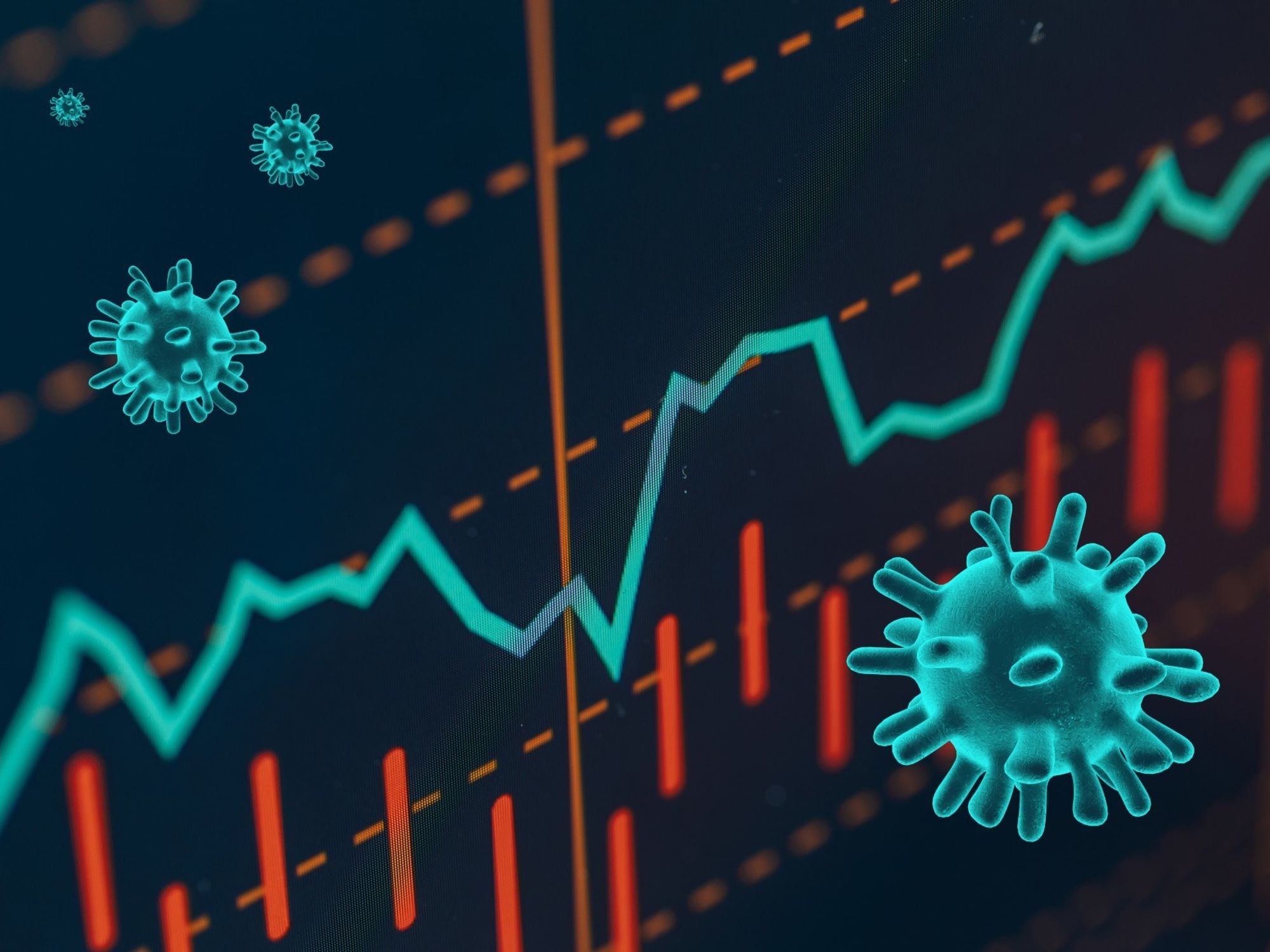 The coronavirus pandemic's emergence has changed the world around us. Conferences have been cancelled, travel has been severely restricted, and working from home has become the norm. But less clear is the scale of the economic impact and how companies should be reacting. Here are the latest headlines regarding how the novel coronavirus is impacting the Los Angeles startup and tech communities. Sign up for our newsletter and follow dot.LA on Twitter for the latest updates.
---
LA County School Superintendent: All Schools Should Close
As fears about community spread of the novel coronavirus widened, the Los Angeles County Superintendent of Schools Debra Duardo recommended the closing of all schools in the county beginning March 16.
"After much consideration, I am making the recommendation that school closure is the most appropriate step at this point in light of the crisis facing our communities and nation," Duardo said in a statement. "Our focus must be on ensuring the continuity of learning as well as the safety and well-being of students, staff and families."
Duardo heads the Los Angeles County Office of Education, which oversees the county's 80 school districts, approving their budgets and other educational plans. It also operates the Los Angeles County High School for the Arts, International Polytechnic High School and county community schools.
She recommends schools close from March 18-27 as the office continues to monitor the situation. Each district will decide whether to close, but already several had announced closures including the Long Beach and Los Angeles Unified School Districts.
"The COVID-19 pandemic is an unprecedented challenge for public schools," Duardo said. "But I feel confident that the countywide education community can come together to mobilize resources to support our students, staff and families."
1:32 p.m.: Santa Monica Apple Employee Tests Positive for COVID-19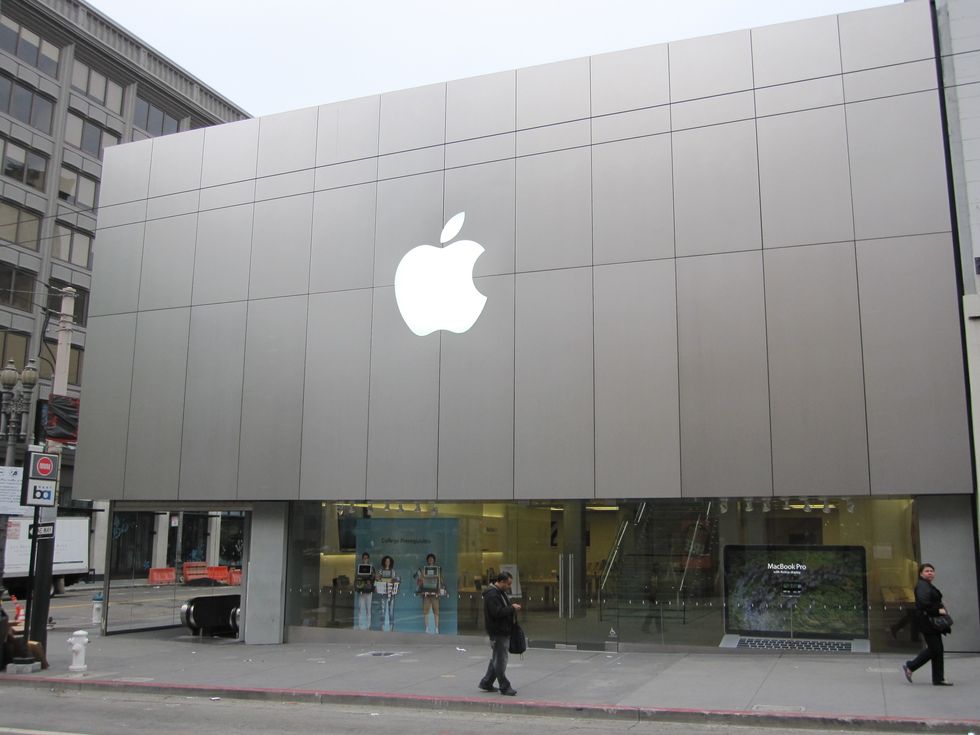 An employee at Apple's Third St. Promenade store in Santa Monica tested positive for COVID-19 late yesterday, the Curpentino-based company said in a statement on Friday. The employee was on leave since March 2 taking care of a relative. In response, Apple deep-cleaned the store Thursday night.
Globally the company says it has increased deep cleaning protocols and tried to reduce the number of people in the store by canceling its "Today at Apple" sessions. It has also created more space at Genius bars.
---
The tech giant also announced that it would make its annual World Wide Developers Conference, which is usually held in San Jose, a virtual event. California's governor has called for the cancellation of gatherings of 250 or more through the end of March.
Read Apple's full statement:
Apple's first priority — now and always — is the health and safety of our employees, customers and the communities we serve. An employee at our Third St. Promenade store in Santa Monica informed us they had tested positive for COVID-19 late yesterday. The employee has not been to the store since taking leave on March 2 to care for a relative.
In consultation with health experts, we've taken a number of steps to protect our teams and customers. All our stores around the world have increased deep cleaning protocols and we have actively reduced customer density in all stores worldwide by cancelling Today at Apple sessions and creating extra space for Genius Bar appointments. As a precaution, we also undertook an additional extensive deep clean overnight before reopening the Third St. Promenade store.
We recognize this is a challenging and ever changing time for our global community and our thoughts are with those around the world personally affected by COVID-19 and the heroic medical professionals and researchers fighting it."
1:15pm: L.A. County Confirms 8 New Cases of COVID-19
There's 40 cases of confirmed coronavirus in Los Angeles County, eight of them are new.
And three of those are likely the result of community transmission, the county's public health director Dr. Barbara Ferrer said during a mid-day news conference.
The number of cases is expected to keep rising in the county.
"It's hard to know how many cases we have, when we for so long have been very limited in our ability to test," she said.

The county is preparing quarantine centers for travelers that may exhibit signs of coronavirus, homeless and others without proper shelter.
On Monday, Ferrer will release more details about the current cases, including the ages of patients and the communities where they stem from.

As the number of cases grow, she said the county may call for "blanket" quarantines of individuals who are in close contact with those that test positive. Right now, the county interviews each of them.
11:26 a.m.: Snap Cancels Partner Summit
cdn.pixabay.com
Snap canceled its in-person Snap Partner Summit that was to be held all day April 2 due to COVID-19 concerns, according to a note sent out Thursday evening to invitees.
The company had initially planned to stream the conference virtually, but then decided against that as well, instead postponing the event for developers, advertisers and creators. Snap has asked its employees to work from home. Read more >>
10:28 a.m.: Six Flags Magic Mountain Closes as SoCal Tourism Takes Another Hit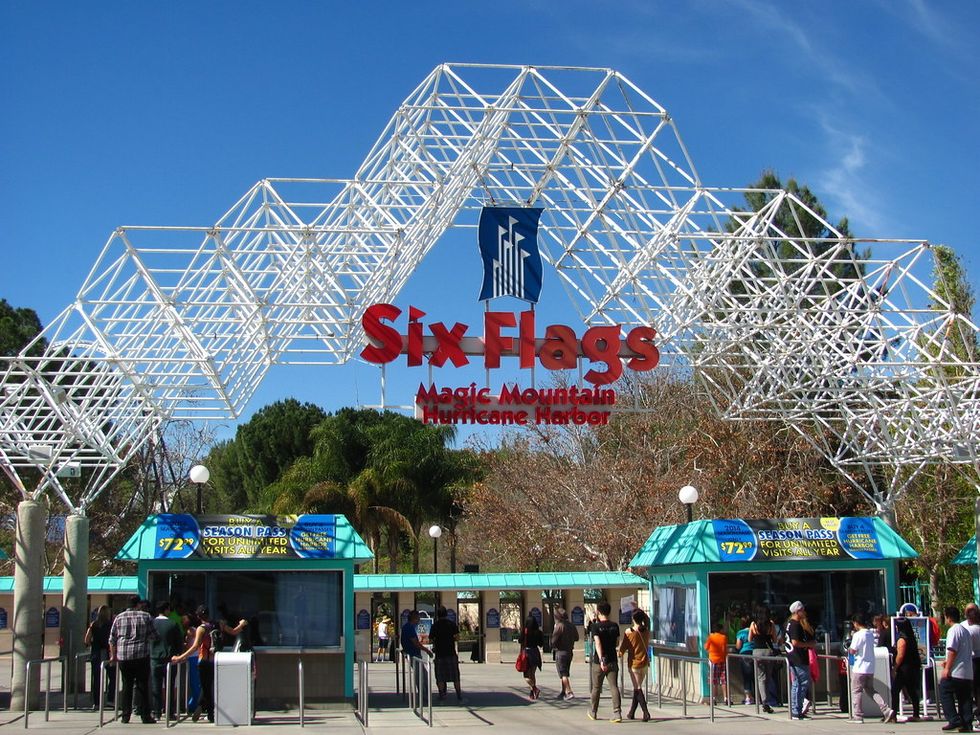 Six Flags Magic Mountain has temporarily suspended operations until the end of March, joining other Souther California theme parks such as Disneyland, Universal Studios, and Knott's Berry Farm making similar moves. "While there have been no reported cases of COVID-19, the safety of our guests and team members is always our highest priority. We will continue to closely monitor these evolving conditions, and will follow the most current guidance from federal, state, and local officials," a statement on Six Flags' website reads.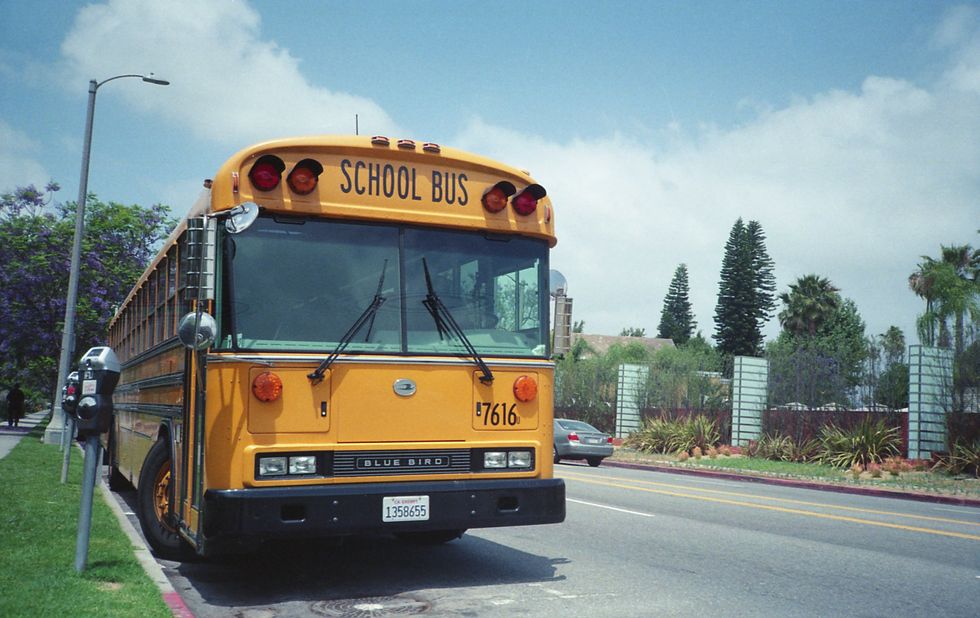 The Los Angeles Unified School District, the nation's second largest, voted on Friday to shut down effective Monday. Administrators said the move was to protect 900 campuses serving more than 670,000 children and adult students. District officials said that they will continue meal programs and offer televised and online lessons in an attempt to help families.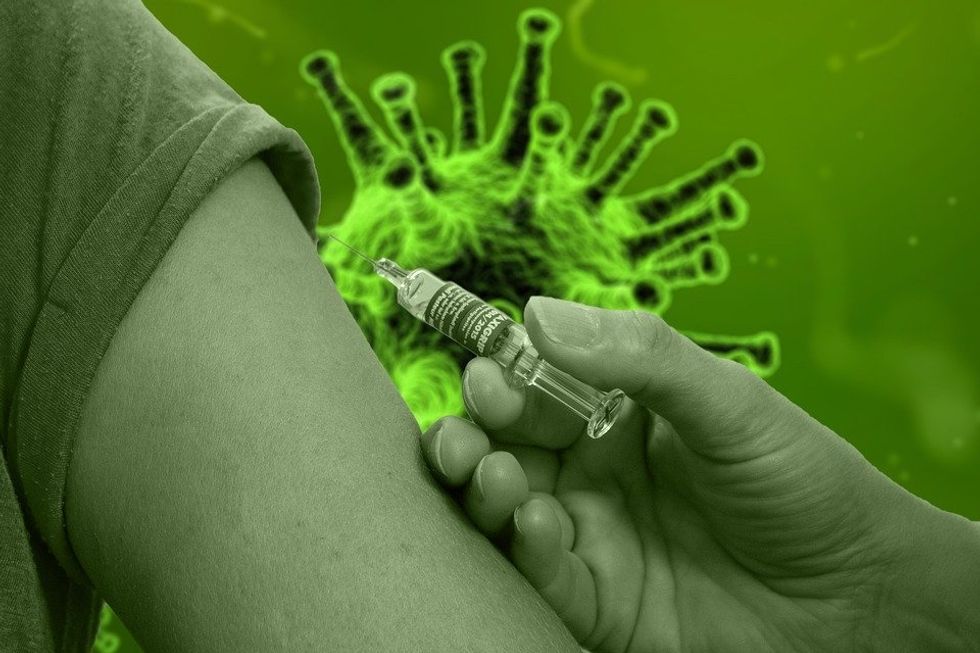 cdn.pixabay.com
The terrifying stories of Italian doctors running low on respirators as COVID-19 patients overwhelmed hospitals inspired Joe Wilson, a partner at bioscience venture capital fund MarsBio, to create a way to quickly fund new coronavirus' vaccines, testing kits and other lifesaving ideas. Over the last week, the fund launched by Soylent Nutrition co-founder and biohacker Rob Rhinehart, has fielded more than a dozen calls and made connections with startups and scientists that have ideas about how to quickly combat the spread of the deadly virus. Read more >>
cdn.pixabay.com
When you're working remotely, more is more. "There's just no downside to over-communication," said Matt Hoffman, a partner and head of talent at the venture capital firm M13. "It's not one size fits all. There are many different organizations. But the one standard is to always communicate more often, more clearly, and more crisply." Read more >>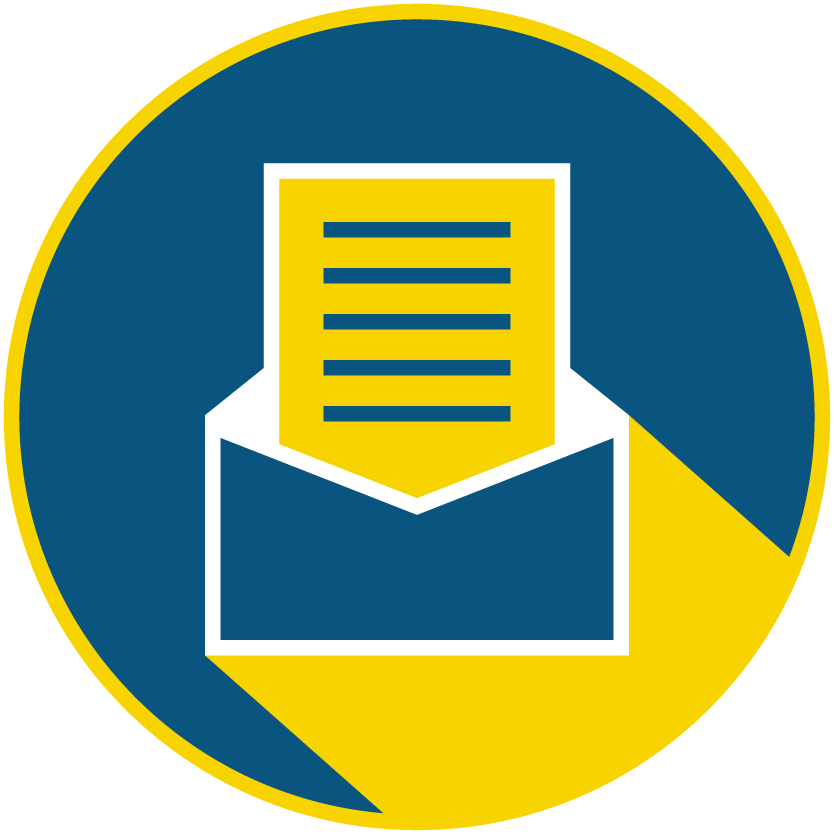 Subscribe to our newsletter to catch every headline.
Christian Hetrick
Christian Hetrick is dot.LA's Entertainment Tech Reporter. He was formerly a business reporter for the Philadelphia Inquirer and reported on New Jersey politics for the Observer and the Press of Atlantic City.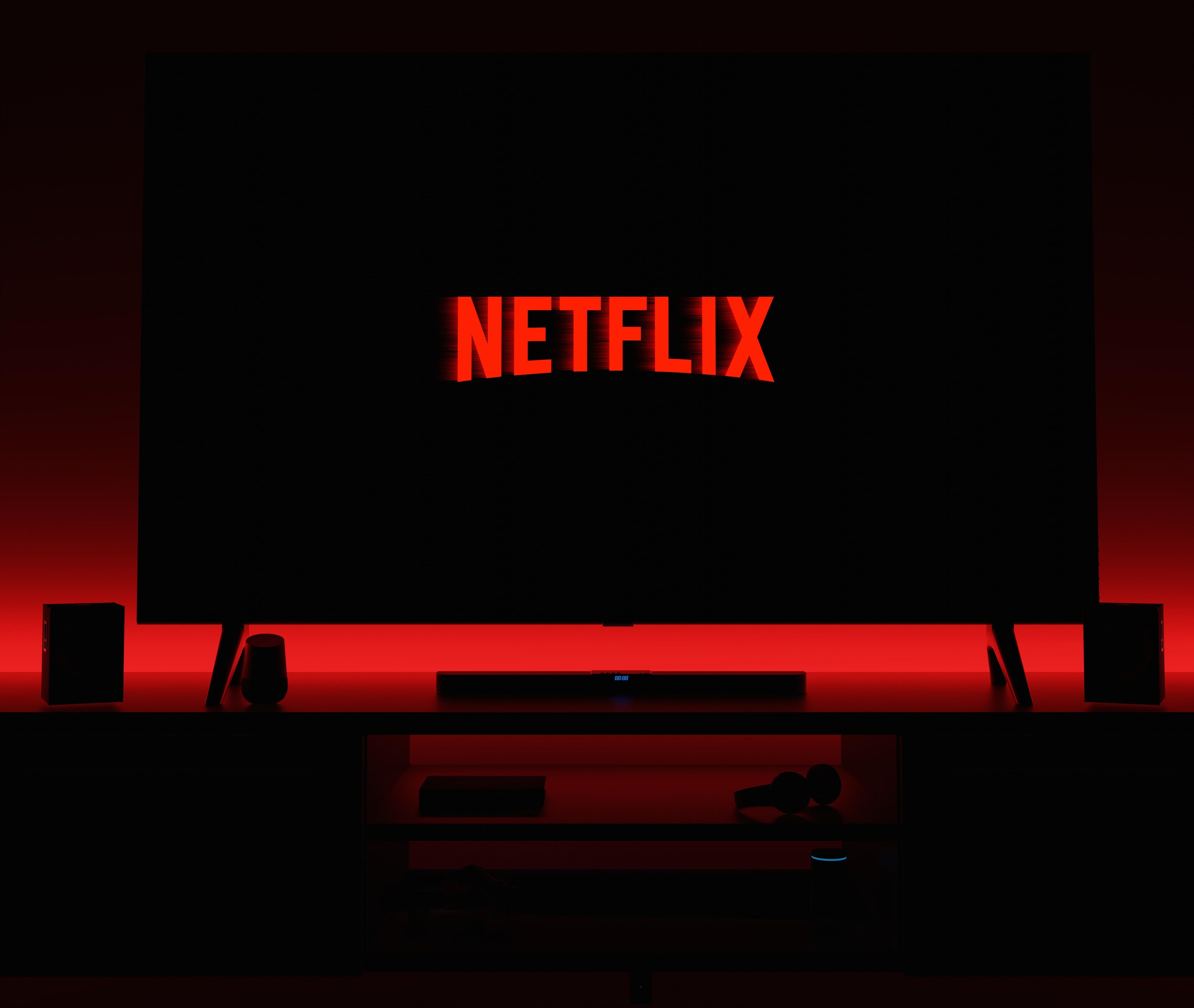 Netflix could have another round of layoffs as early as this week, according to Variety.
The streaming giant, which has seen its stock price plummet more than 70% this year, already cut 150 positions across its organization in May. The upcoming layoffs could be similar in size, with impacted employees expected to be informed at the end of this week, Variety reported Monday.

Netflix shares have cratered since the streaming platform reported in April that it lost 200,000 subscribers during the first quarter—the first time that the company shed customers in more than a decade—and expects to shed another 2 million subscribers in the current second quarter. The streamer has blamed heightened competition, password sharing and Russia's invasion of Ukraine, among other issues, for the loss in customers.
On Netflix's first-quarter earnings call, CFO Spencer Neumann said that amid slowing revenue growth, the company will look to "protect our operating margins" over the next two years by "pulling back on some of our spend growth across both content and non-content spend." Netflix began cutting costs a few weeks later, laying off about 25 people in its marketing division, including at its editorial website Tudum.
Although Netflix is navigating unique problems, it is far from the only tech firm that has slashed staff in recent weeks amid increasingly precarious economic conditions.
Christian Hetrick
Christian Hetrick is dot.LA's Entertainment Tech Reporter. He was formerly a business reporter for the Philadelphia Inquirer and reported on New Jersey politics for the Observer and the Press of Atlantic City.
Kristin Snyder
Kristin Snyder is an editorial intern for dot.la. She previously interned with Tiger Oak Media and led the arts section for UCLA's Daily Bruin.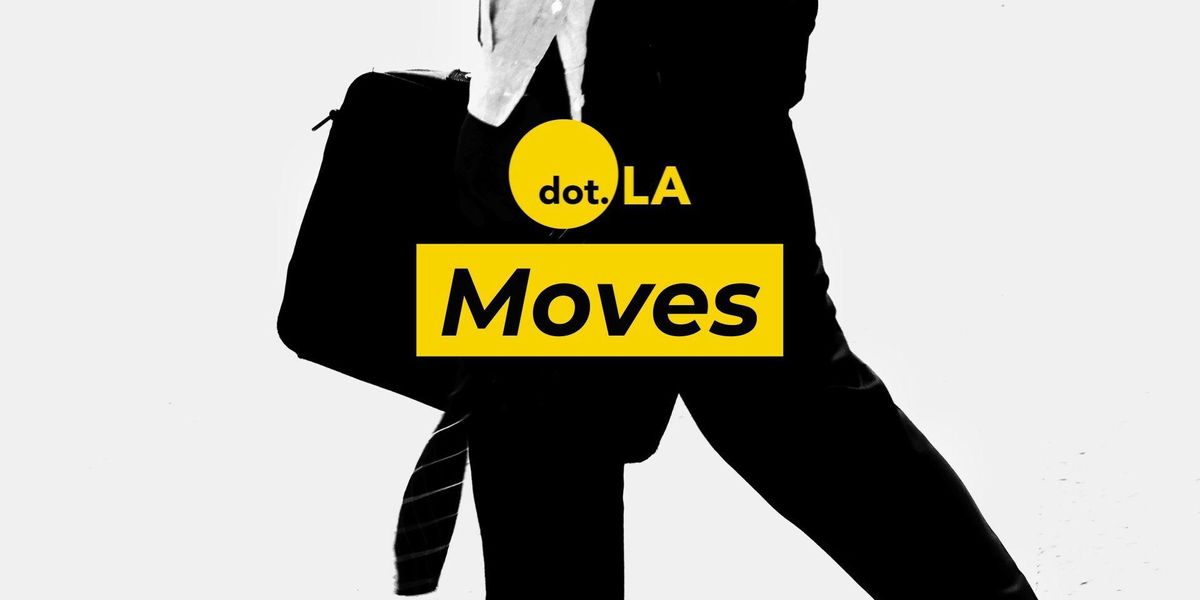 Photo by James Opas | Modified by Joshua Letona
"Moves," our roundup of job changes in L.A. tech, is presented by Interchange.LA, dot.LA's recruiting and career platform connecting Southern California's most exciting companies with top tech talent. Create a free Interchange.LA profile here—and if you're looking for ways to supercharge your recruiting efforts, find out more about Interchange.LA's white-glove recruiting service by emailing Sharmineh O'Farrill Lewis (sharmineh@dot.la). Please send job changes and personnel moves to moves@dot.la.
Cash ecosystem integrator Sesami named Nicolas Van Erum as chief marketing officer. Van Erum joins from creative agency Sid Lee.
8minute Solar Energy, a solar and energy storage company, hired Kip Larsonas chief technology officer. Larson previously led technology teams at Amazon and Convoy.
Advertising software company Viant Technology tapped Dustin Kwan as chief product officer. Kwan was most recently general manager of advertising products at Amazon DSP.
Tamara Armstrong joined Loyola Marymount University as chief information officer and vice president for information technology services. Armstrong was most recently associate vice chancellor and CIO at the Los Rios Community College District.
TigerConnect, a health care clinical collaboration platform, hired Melissa Bellas president. Bell was previously chief growth officer for Intelligent Medical Objects.
Visual effects and animation studio DNEG tapped Disney Animation and Dreamworks veteran Erika Burton as co-president of its animation arm.
Video game developer Jam City promoted Lisa Anderson to executive vice president, from her previous role as senior vice president of studio operations. The company also hired Dan Lipa to head its casino division and King'sBrent Blazek to lead its puzzle division.
Seth Rogan's cannabis lifestyle brand Houseplant brought in Kelly Natenshon as senior vice president of housegoods. Natenshon was most recently a consultant for home brands including California Closets, Cravings by Chrissy Teigen and Wayfair.
Cancer research organization City of Hope named Philip Okala as system president to oversee its portfolio of clinical care and research entities. Okala was previously chief operating officer at the University of Pennsylvania Health System.
Law firm Perkins Coie added attorney Patrick Anding, who has previously provided legal counsel for tech companies, as a partner at its Emerging Companies & Venture Capital practice in its Los Angeles and San Diego offices.
Kristin Snyder
Kristin Snyder is an editorial intern for dot.la. She previously interned with Tiger Oak Media and led the arts section for UCLA's Daily Bruin.
Kristin Snyder
Kristin Snyder is an editorial intern for dot.la. She previously interned with Tiger Oak Media and led the arts section for UCLA's Daily Bruin.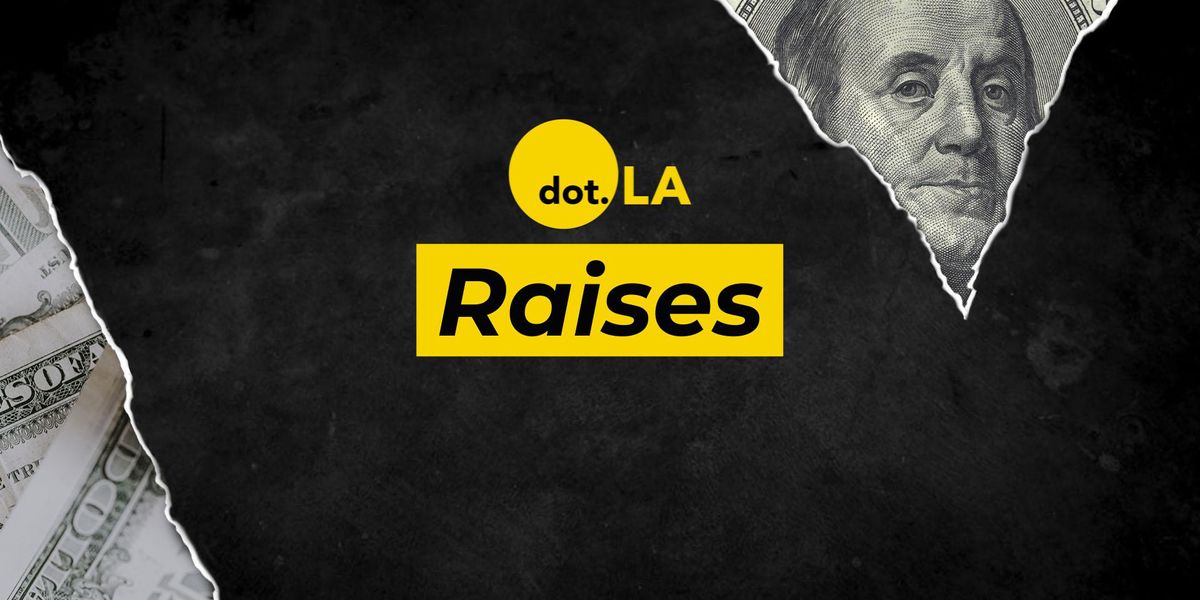 Image by Joshua Letona
In this week's edition of "Raises": a local fintech startup raised $167 million to make it much easier to pay for parking spots, while software startups in Santa Barbara and Irvine also landed large funding rounds.
Venture Capital
Metropolis Technologies, an L.A.-based fintech and "mobility commerce" platform, raised a $167 million Series B funding round co-led by 3L Capital and Assembly Ventures.
Overair, a Santa Ana-based electric vertical take-off and landing (eVTOL) aircraft startup, raised a $145 million investment from Hanwha Group.
Invoca, a Santa Barbara-based AI software platform, raised an $83 million Series F funding round led by Silver Lake Waterman.
Performio, an Irvine-based sales commission software company, raised a $75 million growth investment led by JMI Equity.
Moleaer, a Carson-based agriculture technology startup, raised a $40 million Series C financing round led by Apollo Global Management.
C-Zero, a Santa Barbara-based clean energy company focused on natural gas decarbonization, raised a $34 million financing round led by SK Gas.
Tango, an L.A.-based platform that streamlines process documentation, raised a $14 million Series A funding round led by Tiger Global Management.
XENDEE, a San Diego-based software provider for distributed energy resources planning and operation, raised $12 million in Series A financing led by Anzu Partners.
Tellie, an L.A.-based sitebuilder for Web3creators, raised a $10 million Series A funding round from investors including Malibu Point Capital, Galaxy Digital, Osage Venture Partners, Dapper Labs, SXSW Innovation Fund and Gaingels.
Saysh, Olympic track and field athlete Allyson Felix's L.A.-based lifestyle brand, raised an $8 million Series A funding round led by IRIS Ventures and Athleta.
Funds
Alpha Edison, a Westwood-based venture capital firm, is looking to raise $340 million for its third fund, per an SEC filing.
Kairos Ventures, a Beverly Hills-based early-stage venture capital firm investing in life sciences startups, raised $58 million for its third fund.
Raises is dot.LA's weekly feature highlighting venture capital funding news across Southern California's tech and startup ecosystem. Please send fundraising news to Decerry Donato (decerrydonato@dot.la).
Kristin Snyder
Kristin Snyder is an editorial intern for dot.la. She previously interned with Tiger Oak Media and led the arts section for UCLA's Daily Bruin.
Decerry Donato
Decerry Donato is dot.LA's Editorial Fellow. Prior to that, she was an editorial intern at the company. Decerry received her bachelor's degree in literary journalism from the University of California, Irvine. She continues to write stories to inform the community about issues or events that take place in the L.A. area. On the weekends, she can be found hiking in the Angeles National forest or sifting through racks at your local thrift store.