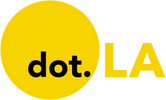 Get in the KNOW  
  on LA Startups & Tech  
X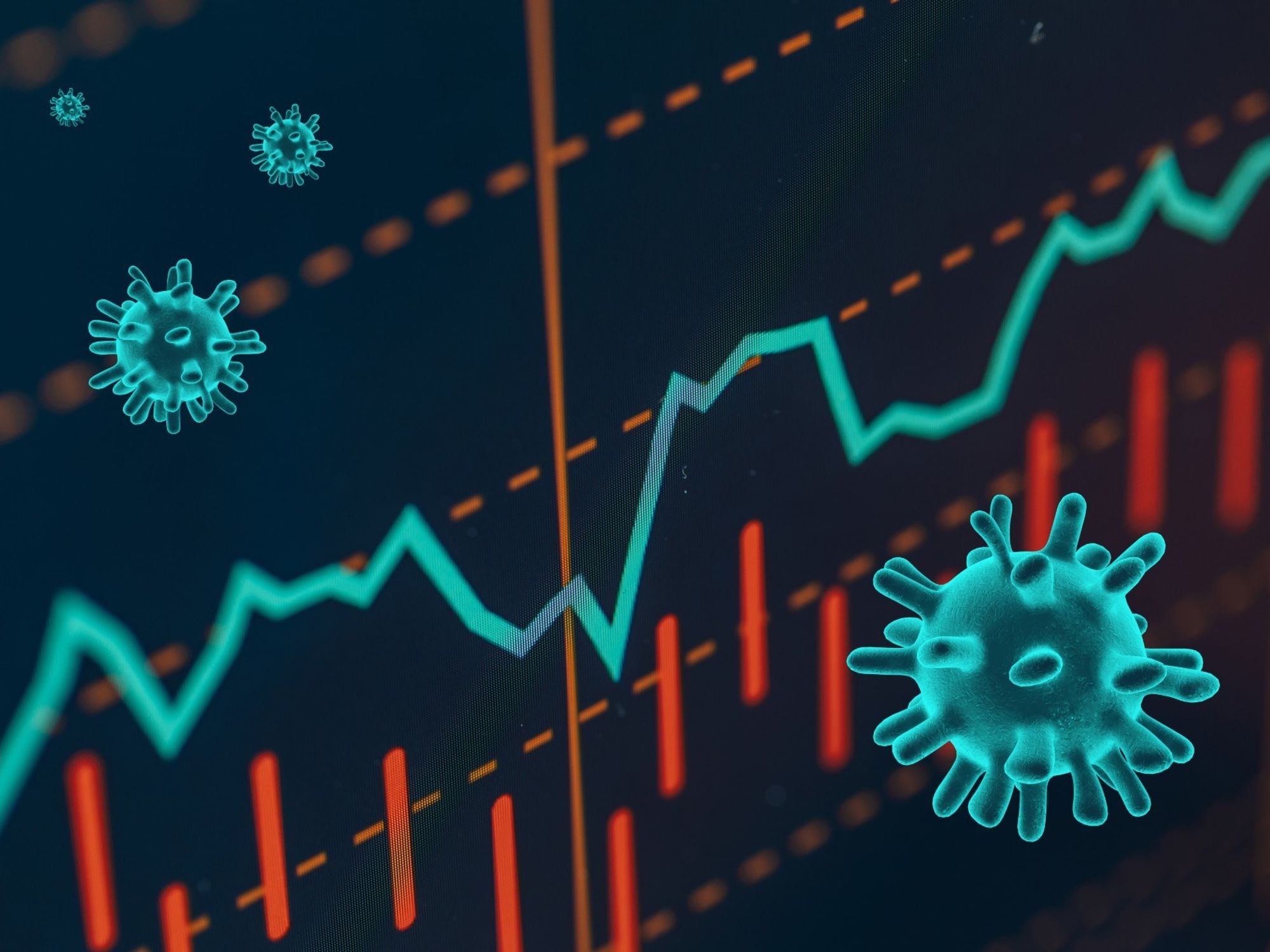 The coronavirus pandemic's emergence has changed the world around us. Conferences have been cancelled, travel has been severely restricted, and working from home has become the norm. But less clear is the scale of the economic impact and how companies should be reacting. Here are the latest headlines regarding how the novel coronavirus is impacting the Los Angeles startup and tech communities. Sign up for our newsletter and follow dot.LA on Twitter for the latest updates.
---
LA County School Superintendent: All Schools Should Close
As fears about community spread of the novel coronavirus widened, the Los Angeles County Superintendent of Schools Debra Duardo recommended the closing of all schools in the county beginning March 16.
"After much consideration, I am making the recommendation that school closure is the most appropriate step at this point in light of the crisis facing our communities and nation," Duardo said in a statement. "Our focus must be on ensuring the continuity of learning as well as the safety and well-being of students, staff and families."
Duardo heads the Los Angeles County Office of Education, which oversees the county's 80 school districts, approving their budgets and other educational plans. It also operates the Los Angeles County High School for the Arts, International Polytechnic High School and county community schools.
She recommends schools close from March 18-27 as the office continues to monitor the situation. Each district will decide whether to close, but already several had announced closures including the Long Beach and Los Angeles Unified School Districts.
"The COVID-19 pandemic is an unprecedented challenge for public schools," Duardo said. "But I feel confident that the countywide education community can come together to mobilize resources to support our students, staff and families."
1:32 p.m.: Santa Monica Apple Employee Tests Positive for COVID-19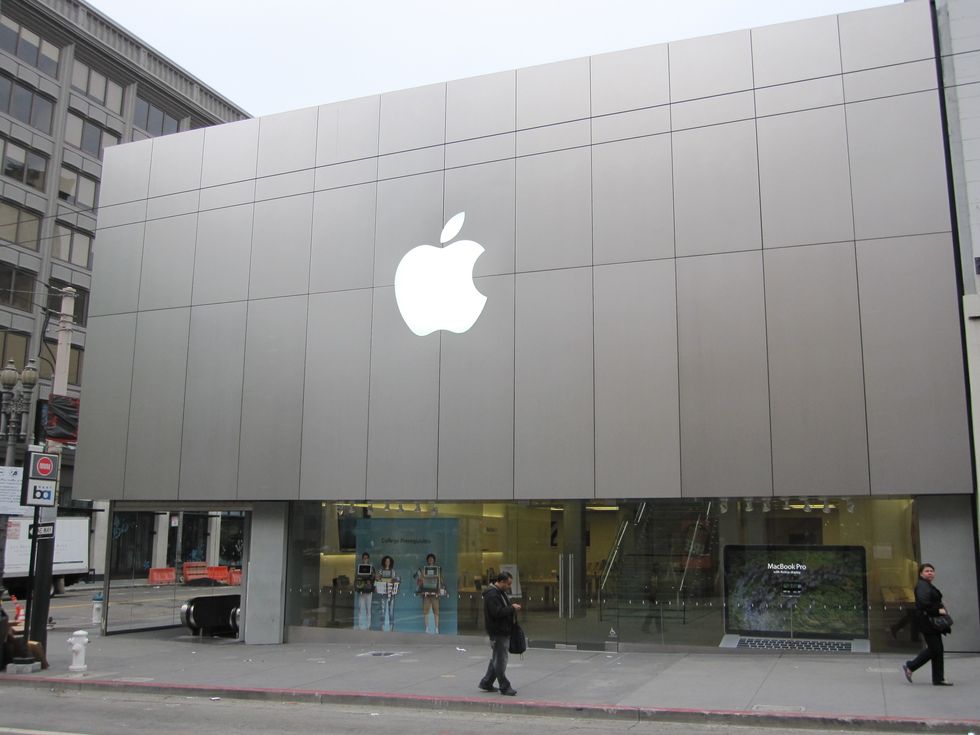 An employee at Apple's Third St. Promenade store in Santa Monica tested positive for COVID-19 late yesterday, the Curpentino-based company said in a statement on Friday. The employee was on leave since March 2 taking care of a relative. In response, Apple deep-cleaned the store Thursday night.
Globally the company says it has increased deep cleaning protocols and tried to reduce the number of people in the store by canceling its "Today at Apple" sessions. It has also created more space at Genius bars.
---
The tech giant also announced that it would make its annual World Wide Developers Conference, which is usually held in San Jose, a virtual event. California's governor has called for the cancellation of gatherings of 250 or more through the end of March.
Read Apple's full statement:
Apple's first priority — now and always — is the health and safety of our employees, customers and the communities we serve. An employee at our Third St. Promenade store in Santa Monica informed us they had tested positive for COVID-19 late yesterday. The employee has not been to the store since taking leave on March 2 to care for a relative.
In consultation with health experts, we've taken a number of steps to protect our teams and customers. All our stores around the world have increased deep cleaning protocols and we have actively reduced customer density in all stores worldwide by cancelling Today at Apple sessions and creating extra space for Genius Bar appointments. As a precaution, we also undertook an additional extensive deep clean overnight before reopening the Third St. Promenade store.
We recognize this is a challenging and ever changing time for our global community and our thoughts are with those around the world personally affected by COVID-19 and the heroic medical professionals and researchers fighting it."
1:15pm: L.A. County Confirms 8 New Cases of COVID-19
There's 40 cases of confirmed coronavirus in Los Angeles County, eight of them are new.
And three of those are likely the result of community transmission, the county's public health director Dr. Barbara Ferrer said during a mid-day news conference.
The number of cases is expected to keep rising in the county.
"It's hard to know how many cases we have, when we for so long have been very limited in our ability to test," she said.

The county is preparing quarantine centers for travelers that may exhibit signs of coronavirus, homeless and others without proper shelter.
On Monday, Ferrer will release more details about the current cases, including the ages of patients and the communities where they stem from.

As the number of cases grow, she said the county may call for "blanket" quarantines of individuals who are in close contact with those that test positive. Right now, the county interviews each of them.
11:26 a.m.: Snap Cancels Partner Summit
cdn.pixabay.com
Snap canceled its in-person Snap Partner Summit that was to be held all day April 2 due to COVID-19 concerns, according to a note sent out Thursday evening to invitees.
The company had initially planned to stream the conference virtually, but then decided against that as well, instead postponing the event for developers, advertisers and creators. Snap has asked its employees to work from home. Read more >>
10:28 a.m.: Six Flags Magic Mountain Closes as SoCal Tourism Takes Another Hit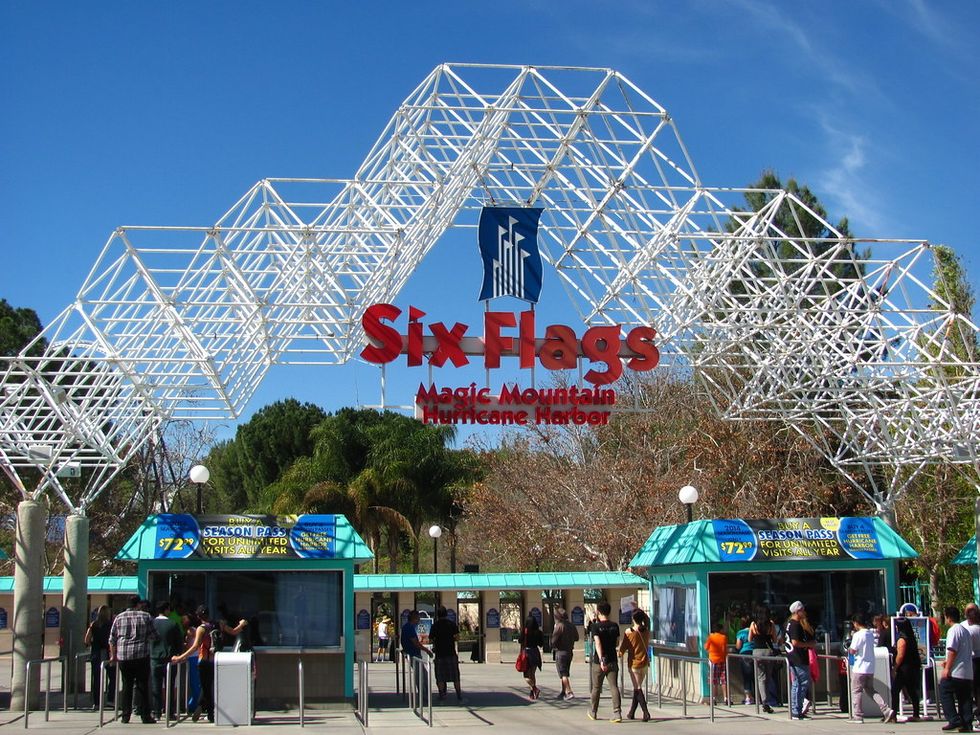 Six Flags Magic Mountain has temporarily suspended operations until the end of March, joining other Souther California theme parks such as Disneyland, Universal Studios, and Knott's Berry Farm making similar moves. "While there have been no reported cases of COVID-19, the safety of our guests and team members is always our highest priority. We will continue to closely monitor these evolving conditions, and will follow the most current guidance from federal, state, and local officials," a statement on Six Flags' website reads.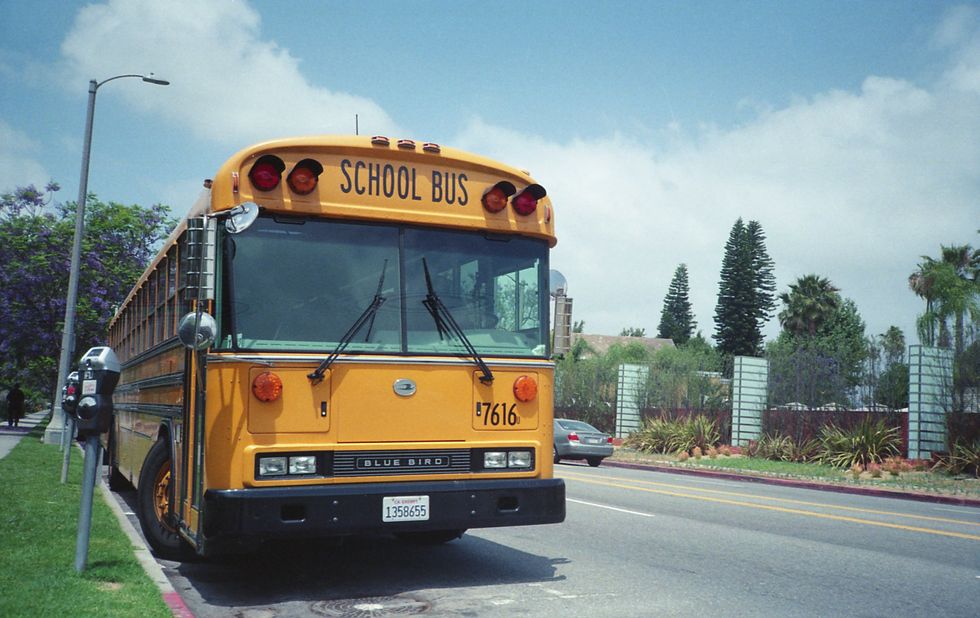 The Los Angeles Unified School District, the nation's second largest, voted on Friday to shut down effective Monday. Administrators said the move was to protect 900 campuses serving more than 670,000 children and adult students. District officials said that they will continue meal programs and offer televised and online lessons in an attempt to help families.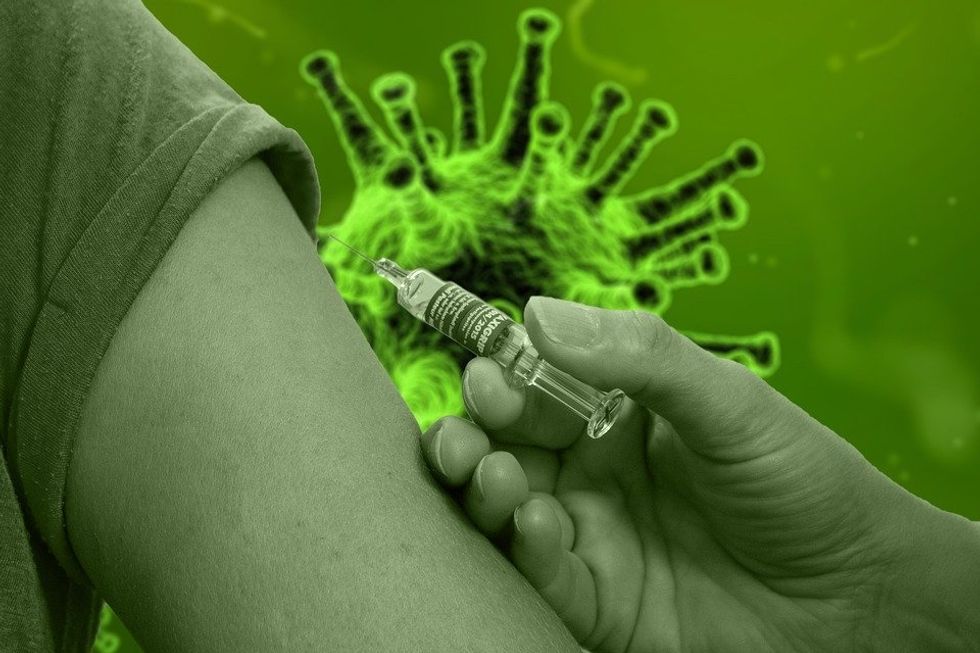 cdn.pixabay.com
The terrifying stories of Italian doctors running low on respirators as COVID-19 patients overwhelmed hospitals inspired Joe Wilson, a partner at bioscience venture capital fund MarsBio, to create a way to quickly fund new coronavirus' vaccines, testing kits and other lifesaving ideas. Over the last week, the fund launched by Soylent Nutrition co-founder and biohacker Rob Rhinehart, has fielded more than a dozen calls and made connections with startups and scientists that have ideas about how to quickly combat the spread of the deadly virus. Read more >>
cdn.pixabay.com
When you're working remotely, more is more. "There's just no downside to over-communication," said Matt Hoffman, a partner and head of talent at the venture capital firm M13. "It's not one size fits all. There are many different organizations. But the one standard is to always communicate more often, more clearly, and more crisply." Read more >>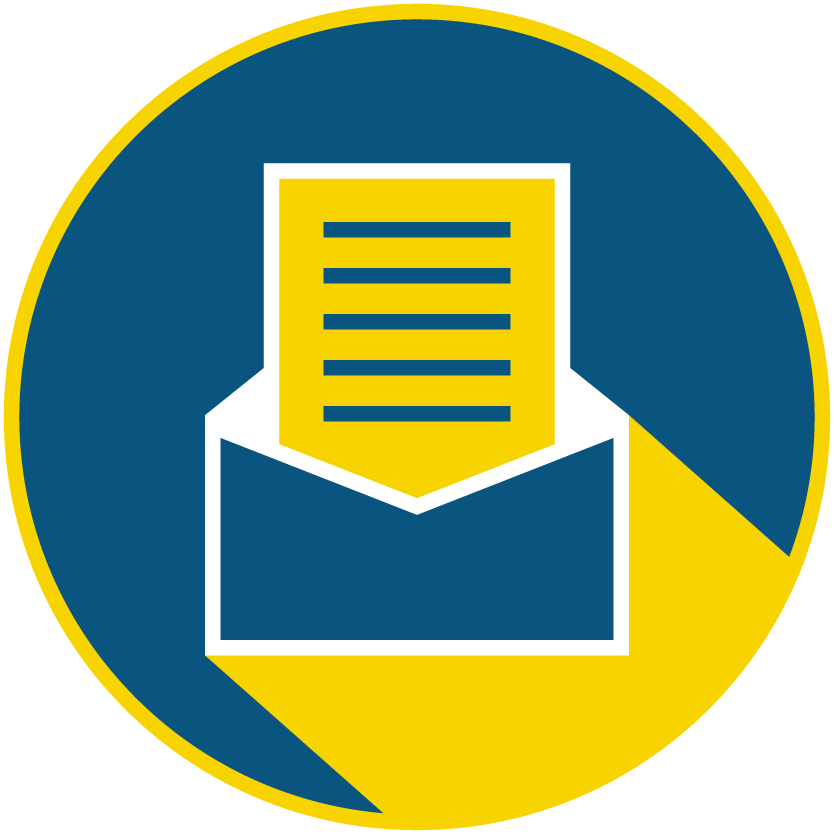 Subscribe to our newsletter to catch every headline.
Samson Amore
Samson Amore is a reporter for dot.LA. He previously covered technology and entertainment for TheWrap and reported on the SoCal startup scene for the Los Angeles Business Journal. Send tips or pitches to samsonamore@dot.la and find him on Twitter at @Samsonamore. Pronouns: he/him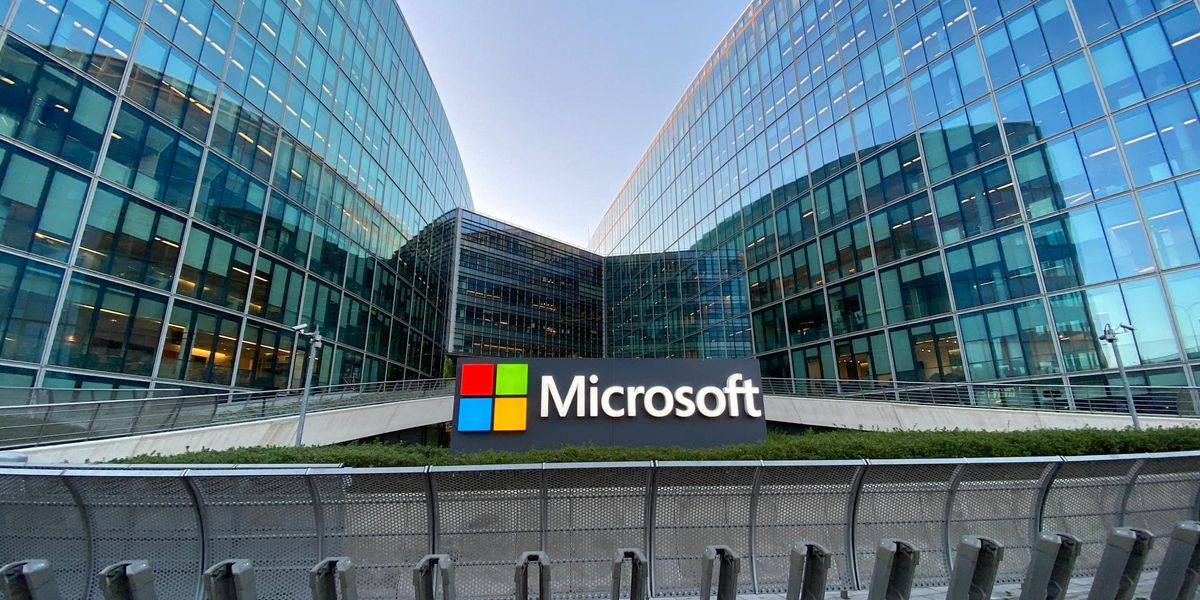 Todd Bishop, GeekWire
Microsoft took an unexpected step toward sanctioning a unionized workforce at Activision Blizzard today by agreeing to remain neutral if any of the Santa Monica-based video game publisher's roughly 10,000 employees decide to form a union.
The Seattle tech giant—which is currently in the midst of acquiring Activision for nearly $70 billion—has struck a labor neutrality deal with the Communications Workers of America (CWA), the labor organization backing the newly formed Game Workers Alliance union at Activision subsidiary Raven Software.
The agreement, first reported by the Washington Post, calls for Microsoft to "take a neutral approach when [Activision] employees covered by the agreement express interest in joining a union," Microsoft and the CWA said in a joint statement Monday. That would make it easier for Activision employees to unionize, and expedite the often time-consuming process of certifying a labor union by side-stepping measures like a National Labor Relations Board-sponsored election.
The deal, which would take effect 60 days after Microsoft's acquisition of Activision is finalized, follows on Microsoft's recent statements that it would not block labor organizing efforts at the video game developer—a philosophy which company president Brad Smith recently expanded on in a blog post. It also comes in the wake of Activision's announcement on Friday that it would commence labor negotiations with the Raven Software union.
The CWA agreement "means that we respect the rights of our employees to make informed decisions on their own," Smith told the Post. "It means that we don't try to put a thumb on the scale to influence or pressure them. We give people the opportunity to exercise their right to choose by voting."
Activision employees active in workplace organizing efforts at the company praised the Microsoft-CWA deal on Monday. Jessica Gonzalez, a former Activision employee-turned-CWA organizer told dot.LA that "it is the strongest agreement that I've ever seen between a major corporation and a union in my life."
"Maybe [Microsoft] wanted to be on the right side of history… Maybe they just want this [Activision] deal to go through and were like, 'You know what—we'll let the employees unionize, it's going to make us money anyway,'" Gonzalez said. She described the agreement as "a show of good faith" by Microsoft.
Emily Knief, an Activision motion graphics designer involved in worker advocacy group ABetterABK, said she believes the agreement will encourage further labor organizing efforts at the video game company. "This, to me, signals that [unionization at Activision] will happen," Knief told dot.LA. "It's almost an inevitability at this point."
Samson Amore
Samson Amore is a reporter for dot.LA. He previously covered technology and entertainment for TheWrap and reported on the SoCal startup scene for the Los Angeles Business Journal. Send tips or pitches to samsonamore@dot.la and find him on Twitter at @Samsonamore. Pronouns: he/him
Christian Hetrick
Christian Hetrick is dot.LA's Entertainment Tech Reporter. He was formerly a business reporter for the Philadelphia Inquirer and reported on New Jersey politics for the Observer and the Press of Atlantic City.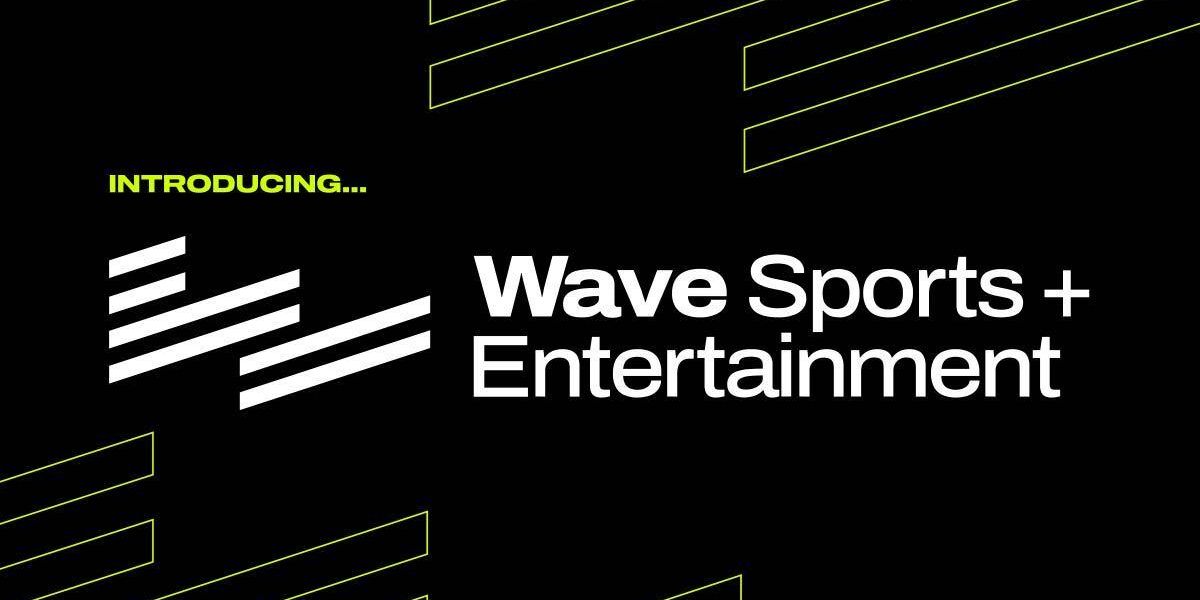 Image from Wave Sports + Entertainment
Sports media startup Wave Sports and Entertainment (WSE) has laid off 56 people—roughly one-third of its staff—as worsening economic conditions continue to hit tech startups.
The Santa Monica-based company began laying off workers last week, the company confirmed to dot.LA. A WSE spokesperson said the "restructuring" will allow the firm to focus on "core areas of expertise" like storytelling and league partnerships, with most of the eliminated roles coming from "supporting functions." The layoffs, first reported by Insider, leave the company with 110 employees.
"As the industry begins to face economic headwinds, this restructuring will also allow WSE to maintain its strong balance sheet position, continue aggressively investing in key growth areas and manage from a position of strength," the spokesperson said in a statement.
The startup is only several months removed from announcing a $27 million Series B funding round in February, which attracted investors like private equity firm TZP Group and venture capital firm Crossbeam Venture Partners. Star athletes have also been drawn to WSE's platform; Milwaukee Bucks superstar Giannis Antetokounmpo joined the company's Series B round as a "strategic partner," while other athlete-investors include Cleveland Browns quarterback Baker Mayfield and former Duke University basketball star Jay Williams.
WSE produces sports video content that it publishes on social media platforms such as Snap, TikTok and Facebook, reaching more than 115 million followers globally, according to the company. Its brands—which include BUCKETS, FTBL, and HAYMAKERS—offer sports highlights, commentary and athlete profiles, among other digital content.
The company is far from the only tech firm—from giants Netflix and Snap to startups like Albert—that has slashed staff or slowed hiring in recent months amid increasingly precarious economic conditions. Privately-backed companies have cited a pullback in venture funding behind their need to cut costs, with private investors now also feeling the pain of a stock market that officially fell into bear market territory on Monday.
From Your Site Articles
Related Articles Around the Web
Christian Hetrick
Christian Hetrick is dot.LA's Entertainment Tech Reporter. He was formerly a business reporter for the Philadelphia Inquirer and reported on New Jersey politics for the Observer and the Press of Atlantic City.
Kristin Snyder
Kristin Snyder is an editorial intern for dot.la. She previously interned with Tiger Oak Media and led the arts section for UCLA's Daily Bruin.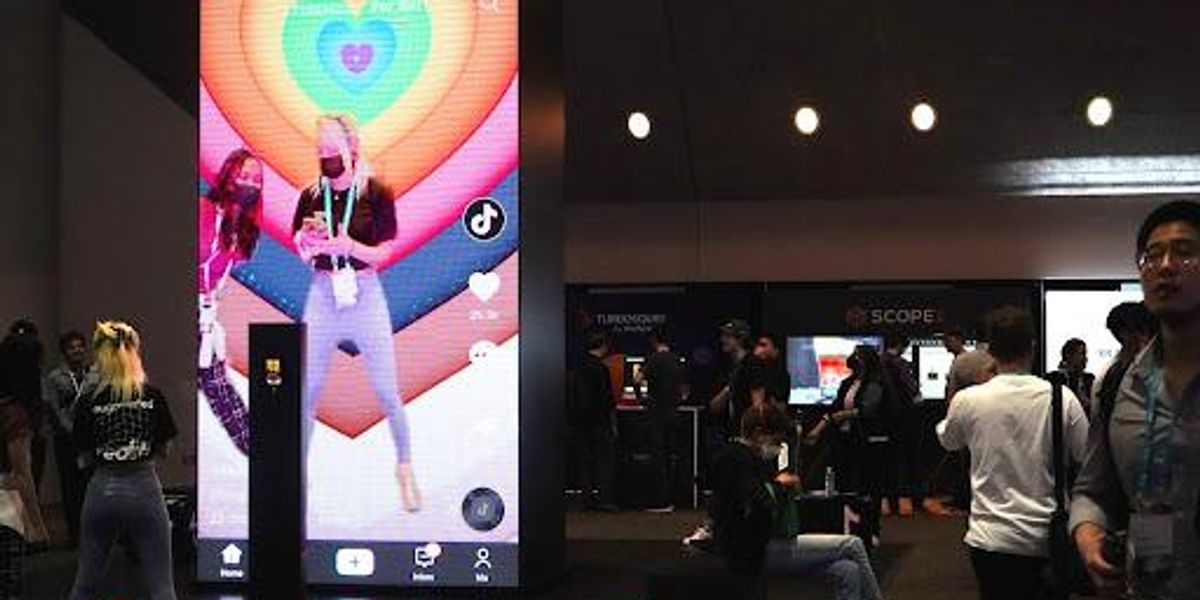 Photo by Mallika Singh
TikTok parent company ByteDance is reportedly planning to expand its virtual reality operations in the U.S.
After acquiring VR headset company Pico last year, China-based ByteDance is preparing to invest "tons of money" into VR-based games and experiences, sources told tech outlet Protocol.
As part of its expansion, ByteDance is currently making a sizable hiring push on the West Coast, where it has job listings for more than 40 positions—including roles related to content, hardware and sales—in California and Washington. According to Protocol, ByteDance has also shifted some TikTok employees over to Pico, such as business development executive Sally Wang.
ByteDance's ambitions for Pico signal a willingness to compete with Meta in the virtual reality-fueled metaverse. Sources told Protocol that Pico is willing to spend on VR content titles that have already been licensed to Meta and also go head-to-head on hardware, where its Neo 3 Link headset is disadvantaged by a higher price point (450 euros, or about $480) compared to Meta's Quest 2 ($299).
TikTok has made its own forays into VR and augmented reality (AR) via Effect House, a platform that allows users to create their own AR effects on the video-sharing app. But its investments still lag far behind those of Meta, which will reportedly pour $10 billion to $15 billion this year on its VR, AR and metaverse efforts, including on more hardware and new features.
And Meta isn't Pico's only competition in the space: Snap has also made VR and AR a
key part of its new product offerings
, while entertainment giants like Disney have made no secret of
their designs for the metaverse
.
Kristin Snyder
Kristin Snyder is an editorial intern for dot.la. She previously interned with Tiger Oak Media and led the arts section for UCLA's Daily Bruin.