LA Venture Podcast: Chang Xu's Basis Set Ventures Focuses On AI and Automation
Mar 25 2021
On this week's episode of the L.A. Venture podcast, hear from Chang Xu, partner at Basis Set Ventures, a $140 million fund focused on AI and automation - technology that transforms the way people work.
---
Basis Set Ventures focuses on four pieces: infrastructure, collaboration, automation and autonomy. Chang spends a lot of time on infrastructure, and she breaks it down into four themes: raise the ceiling, lower the floor, open space and data privacy.

By raise the ceiling, Chang says there's "always going to be better and more secure and faster fundamental building blocks for infrastructure to the tune of database systems and streaming data and...infrastructure as code."
Lower the floor is about no code and low code, which, for example, could allow for not-trained people to build their own apps without relying on software developers. Chang predicts a proliferation of tools that she says will enable "people to create regardless of their technical abilities and their starting point."
When I heard "open source" I figured she meant "free." But, Chang says, open source "is almost table stakes for how infrastructure is discovered, bought and sold today."
Lastly, Chang says they see "data privacy as a really large tailwind and emerging space" because it is tackling the challenge of adhering to privacy regulations, but at the same time innovating fast, while taking advantage of the growing amounts of data companies are amassing.
Chang and her partners aren't just stuck on tech, they're also keenly interested in what makes a lasting and impactful founder. She says her firm's research has revealed that "successful founders are humble operators, agile visionaries and seasoned executives. And the less successful founders...are passionate outsiders, overconfident storytellers and stubborn individuals."
This interview goes deep into machine learning optimization (ML Ops), what Chang learned from her many years at Upfront, like how to craft a good narrative and practical advice for startups on how to form a board.
Not incidentally, Chang is L.A.-based, though the Basis Set operates out of San Francisco.
Chang Xu is a partner at Basis Set Ventures. Previously, she was a principal at Upfront Ventures, the oldest and largest SoCal-based early stage venture capital firm. Prior to joining Upfront, she was a founder and operator. She was the first product manager at the Minerva Project. She co-founded and was the COO of Onion Math, an edtech startup in China that has raised $90 million to date. She started her career at BCG where she advised clients across technology, retail, healthcare and private equity. She holds an MBA and AB in Applied Math and Computer Science, both from Harvard. (bio from Basis Set).
dot.LA Sr. Podcast Producer & Editor Laurel Moglen contributed to this post.
---
Want to hear more of L.A. Venture? Listen on Apple Podcasts, Stitcher, Spotify or wherever you get your podcasts.
From Your Site Articles
Related Articles Around the Web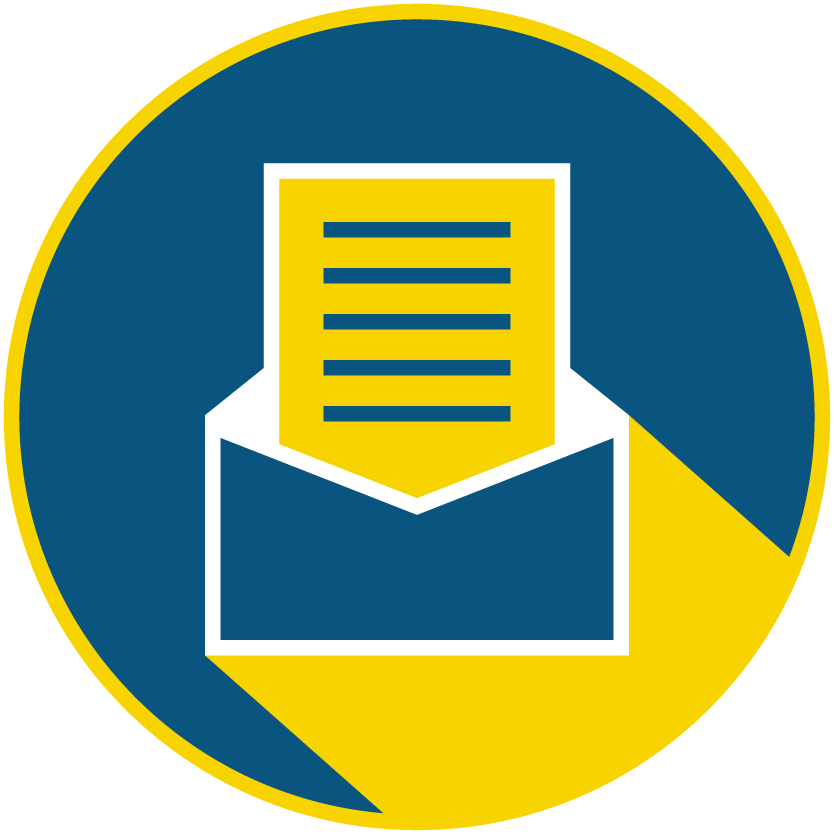 Subscribe to our newsletter to catch every headline.
Netflix's dominance in a crowded streaming market may be showing signs of waning, but chief executive Reed Hastings isn't worried about Disney Plus or any of the other streaming services nipping at its heels.
"Our largest competitor for TV viewing time is linear TV," Hastings said on Tuesday's earnings call. "Our second largest is YouTube, which is considerably larger than Netflix in viewing time. And Disney's considerably smaller."
Netflix's subscribers now number 208 million, more than double Disney Plus, its closest on-demand video subscription competitor.
Still, Netflix undershot its quarterly subscriber forecast for only the second time since the final quarter of 2019. With 4 million new subscribers, the 2 million shortfall was its second largest since 2016.
Chief financial officer Spencer Neumann ascribed the miss to COVID. He pointed to the "pull forward" of new subscribers in 2020 that led to the company's record growth last year and the simultaneous push back of key title launches into the latter half of 2021.
"It's super hard to, obviously, forecast quarterly subscribers in a typical quarter for us, and particularly hard in this particular environment," he said.
Sex Education Season 3 Announcement | Netflix www.youtube.com
Netflix also revealed it plans to spend $17 billion on content in 2021, up from $11.8 billion in 2020 and $13.9 billion in 2019.

The company highlighted the ongoing growth of streaming in general and its strong content slate in 2021 as signs for longer-term optimism. New launches in the second of this year will include returns of popular shows "Sex Education", "The Witcher" and "Casa de Papel" along with new original films including "Red Notice" starring Gal Gadot and Dwayne Johnson and "Don't Look Up" featuring Leonardo DiCaprio, Jennifer Lawrence, Cate Blanchett, Timothée Chalamet and Meryl Streep.
With 35 Oscar nominations, Netflix continues its foray into film supremacy. As for its cinematic ambitions, Hastings said he believes his company has a lot of room to grow.
"We've been doing series longer and we're more dialed in about what is really big and what hits," he said. "We're getting there on film. Also on animation. Also on kids. Each of these have their own experience curve that we're progressing down."
Netflix's share price was down about 8% in after-hours trading on news of the subscriber miss and tepid expectations for the second quarter, predicting 1 million net additions, compared to 10 million in the same period last year. Hastings' worries about YouTube are well-founded. A study out earlier this week found that Gen Z is the only generation that ranks browsing the internet and engaging on social platforms higher than watching TV or movies at home.
From Your Site Articles
Related Articles Around the Web
Santa Monica-based business-to-business music licensing marketplace Songtradr is diving deeper into livestreaming with its acquisition of Pretzel, a Washington-based startup.
Pretzel focuses on licensing music to livestreamers on Twitch, Youtube and other platforms where gamers and influencers have flocked during the pandemic, often setting their live videos to music. According to Twitch representative Samantha Faught, the total number of streamers making money on its platform doubled in 2020 from a previous all-time high in 2019.
During that time, Pretzel has licensed over 6 million tracks and provided over 12,000 hours' worth of legally cleared music to those creators. And increasing its revenues by over 600%.
"Our goal with Pretzel has always been to allow broadcasters to stream the music they want to listen to, while compensating artists, songwriters, record labels and publishers fairly," said Pretzel chief executive Nate Beck in a statement. "By joining forces with Songtradr, we will be able to accelerate our progress, developing a platform that revolutionizes the way music is licensed."
Launched in 2014, Songtradr has now made four acquisitions in just over two years. In early 2019 the company bought London-based Big Sync Music, an agency that helps brands license music. Cuesongs, another UK-based track-licensing company, came under the umbrella in late 2020. And earlier this year Songtradr acquired SongZu, a self-styled 'music and sound design' company based in Australia.
In July 2020, Songtradr closed a $30 million Series C funding round, which brought its total fundraising to more than $51 million, according to Crunchbase.
"Music and gaming have always gone hand in hand and gamers are some of the most engaged and valuable fans," said Songtradr CEO Paul Wiltshire in a statement. "The explosive growth of lifestyle and gaming live streams opens up an array of opportunities for our artists and our clients."
Further terms of the deal were not disclosed.
From Your Site Articles
Related Articles Around the Web
Los Angeles startup PeaTos brands its products as an alternative to "junk food" like Cheetos and it just nabbed a former executive from competitor Frito-Lay, maker of the neon orange puffy chip.
David Johnson, a 19-year veteran of Pepsico's Frito-Lay brand, was named chief growth officer of the Westchester-based brand.
As the startup's first CGO, Johnson will focus on driving retail sales and developing a greater presence in foodservice. The appointment comes after Peatos raised $12.5 million in February from Post Holdings, Inc., known for its hand in building out cereal brands like Honey Bunches of Oats. That came just four months after the company raised a $7 million Series A round.
The snack food brand, which is sold online and at retail outlets, has also picked up a steady stream of online subscribers for its fiber and protein-dense chips. In February, PeaTos CEO Nick Desai told dot.LA that the company grew 50% from 2019 to 2020 and expects 100% growth this year.
The flavored crunchy curls and rings are sold in 4,700 retailers including Vons, Albertsons Safeway, Sprouts and Kroger.
"It will be my pleasure to help ensure that all consumers have a choice of PeaTos while shopping their favorite retailers," Johnson said in a statement.
Johnson most recently served as chief executive of beeline North America, a fashion accessory supplier. His last post at Pepsico was as an executive on the Stacy's Pita Chips team.
From Your Site Articles
Related Articles Around the Web