Bingie Launches to Help You Find and Discuss Your Favorite Shows
Sam Blake
Sam primarily covers entertainment and media for dot.LA. Previously he was Marjorie Deane Fellow at The Economist, where he wrote for the business and finance sections of the print edition. He has also worked at the XPRIZE Foundation, U.S. Government Accountability Office, KCRW, and MLB Advanced Media (now Disney Streaming Services). He holds an MBA from UCLA Anderson, an MPP from UCLA Luskin and a BA in History from University of Michigan. Email him at samblake@dot.LA and find him on Twitter @hisamblake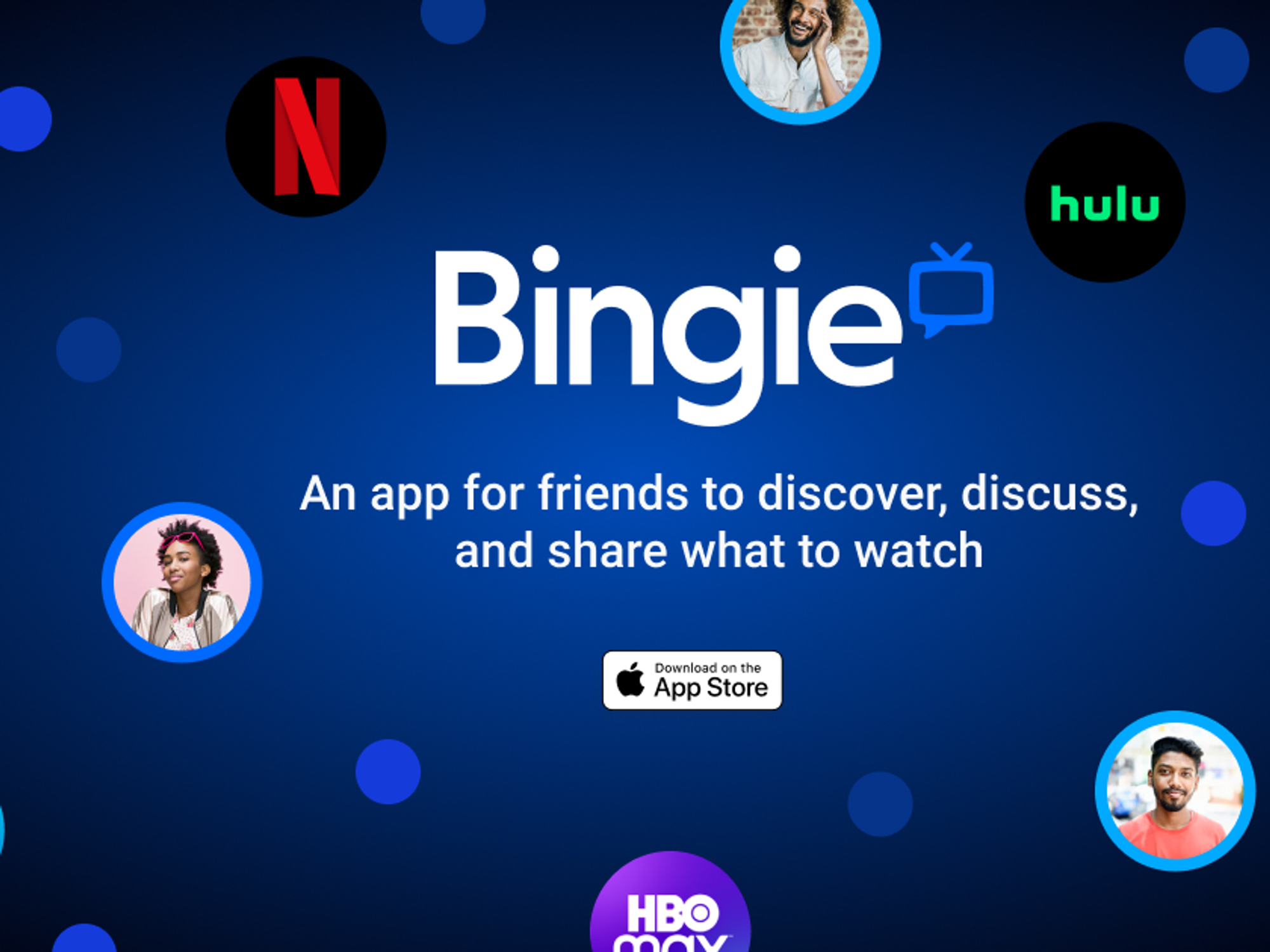 Bingie, a free app that enables users to recommend shows and movies to friends – and to carry discussions and debates about them into one consolidated place – launches Wednesday.
The founders are serial entrepreneurs who view the social aspect of the app as a key differentiator between their company and most streaming services' reliance on algorithmic recommendations.
Two observations give Matt Knox and Joey Lane confidence that their new app, Bingie – launching Wednesday on iOS out of L.A. – will succeed. Both revolve around the same truth: there's a lot of stuff to watch.
---
Keeping track of it all can be exasperating.
"I get five texts a day asking 'What was that show you mentioned? What platform was it on?'" said Lane, a Dallas-based serial entrepreneur.
The second observation: People love talking about the things they watch, and they like giving recommendations. "Everyone fancies themselves a tastemaker," Lane said.
Bingie (as in binge watching) is meant to take viewers' conversations about what they're watching and package them into a simple, useful app to help them find more of what they like.
"The thesis of Bingie is that your friends and family and people you work with and know you best can give you the best recommendations. It's not about an algorithm," said Knox, a partner at Wonderful Collective, an L.A.-based startup incubator.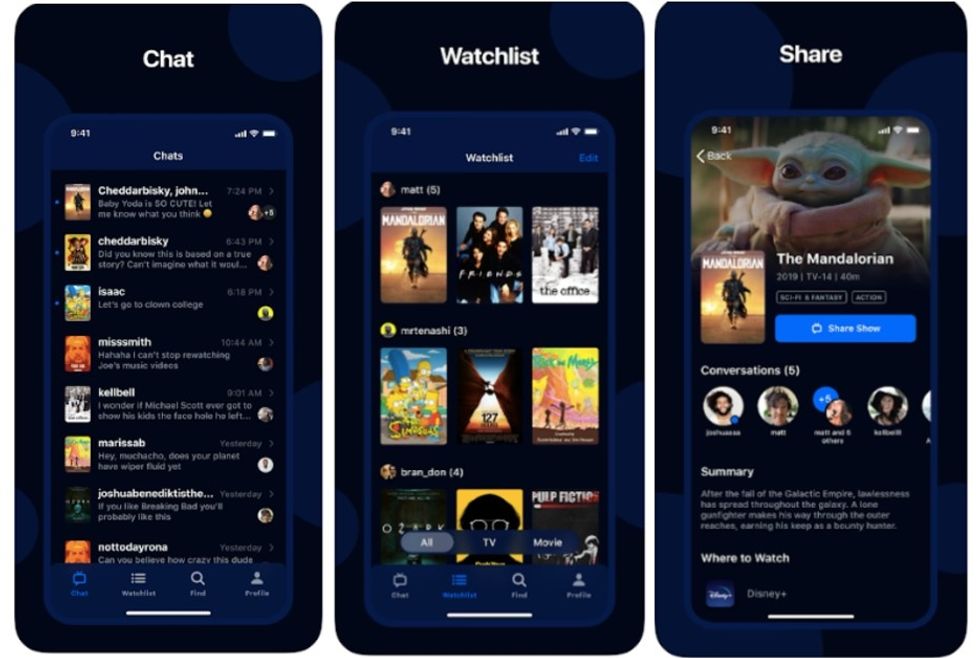 Images courtesy of Bingie
After creating a profile, Bingie users can search for a particular show or movie, across any platform. The app provides synopses and lists where the content can be watched. Users can share their recommendations with their contacts on the app. Or, they can easily invite their friends and family to join the app and view their recommendation by text. Their conversations are collected in Bingie's chat menu, while a watchlist consolidates the recommendations they receive.

"Bingie doesn't need a critical mass of users to be useful," said Lane, because the recommendations come from real-life relationships and just a few of those can fuel a lot of suggestions and plenty of conversation.
In addition to making the on-boarding process fast and frictionless, Bingie also aims to attract users through savvy partnerships with related apps.
"If it's an app about ordering food," Knox said, "what goes best with that food? A great show!"
Although Bingie generally eschews the algorithmic recommendation engines that have become a touchstone of the streaming era, the app at launch will use technology to present lists of trending content among users, based on the text of their conversations.

Bingie's founders have raised a seed round but would not disclose the amount. Lane said investors seem to like how the app is socially oriented and dedicated specifically to entertainment. He points to his 14-year-old as a sign that Bingie is filling a gap. "She has four different shows she's discussing with groups of 7 to 10 people at a time."
And perhaps just as useful as relying on friends and family for suggestions on what to watch, the founders say, is that they can also tell you what to avoid. Or what to watch for a specific situation, like a road trip or a third date.
As for the business model, Bingie will incorporate advertising "at some point," Knox said, and will potentially sell data, both of the anonymized, aggregated variety and from user surveys.
"We've both been doing startups for more than a decade," said Knox. "The thing I've learned is to be nimble when you launch and don't have your feet stuck in the mud."
With new cross-platform recommendation apps bubbling up with someregularity and others likely to come as the volume of content continues to grow, there may soon be a market for apps that recommend recommendation apps.
Sam Blake
Sam primarily covers entertainment and media for dot.LA. Previously he was Marjorie Deane Fellow at The Economist, where he wrote for the business and finance sections of the print edition. He has also worked at the XPRIZE Foundation, U.S. Government Accountability Office, KCRW, and MLB Advanced Media (now Disney Streaming Services). He holds an MBA from UCLA Anderson, an MPP from UCLA Luskin and a BA in History from University of Michigan. Email him at samblake@dot.LA and find him on Twitter @hisamblake
https://twitter.com/hisamblake
samblake@dot.la