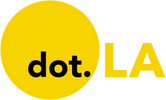 Get in the KNOW  
  on LA Startups & Tech  
X
Massimo Noja De Marco
Massimo Noja De Marco
Massimo Noja De Marco is the CEO and co-founder of Piestro, a fully automated pizzeria, He also sits on the Board of Miso Robotics, runs development at Bowlton Robotic and advises for OrderMark, Babylon Micro Farms and Nurish.
Courtesy Kiwibot
In 2022, the food service industry will experience more labor challenges as restaurant and hospitality workers continue to leave in droves.
Fortunately, food technology has come a long way in developing robotics and automation in these last 18 months. Automated solutions in the kitchen will be well established by Q3 of 2022 and more vending style machines will appear in high-foot-traffic areas such as airports and schools, but also in the lobbies of highrise buildings. From pizza to ramen to salads and juices – all will become more accessible as these machines bring the food even closer to the consumer.
Delivery robots, including those from Serve and Kiwibot, will become the norm. Drones will take a slice of the pie as well – first in rural areas and then closer to cities. We will also see more collaboration in the "big sisters" of ghost kitchens instead of competing with each other. A few new players will emerge and one will take this industry to the next level.
Finally, the restaurant industry will still experience issues with the supply chain in 2022, but by Q3 pressure will ease considerably as goods get back on track.