wave xr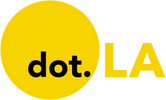 Get in the KNOW  
  on LA Startups & Tech  
X
wave xr
As the pandemic shut down, cancelled and delayed events people had been looking forward to, Wave co-founder and CEO Adam Arrigo saw an opportunity.
His company was founded in 2016 at a time when brands like Oculus and PlayStation were looking to bring virtual reality into the mainstream. Not knowing how ready people would be, Arrigo and his team were conservative with the company's money.

"We basically didn't spend any money because we weren't sure how quickly people were going to strap these things to their heads… And we were kind of right because VR sort of petered out," said Arrigo.
Instead, the company worked on something that he characterizes as a "metaphor for a live performance." Arrigo, a game designer and a musician, realized the music industry needed a tech boost to help keep artists connected with their fans during the pandemic.
Wave provided artists the ability to perform as virtual avatars in 3D spaces and allow fans at home to strap on their headsets and be immersed in a concert.
The company hit a breakthrough when it hosted a show with violinist Lindsey Stirling, which garnered an audience of 2,000 using VR and 398,000 using either game controllers or watching on YouTube.
"Now that this thing is sort of starting to catch on, the truth is that we're not [...] trying to replicate or replace live events," said Arrigo. Instead, he said the experience is meant to be more additive to a live tour.
Wave raised a lot of funding over the pandemic, getting opportunities to work with artists like The Weeknd and Doja Cat.
The startup experimented with allowing fans to send musicians virtual gifts. It proved popular among fans.
"People just loved being able to interject something into a show that they couldn't do at a real concert," said Arrigo.
With popular video games such as Fortnite hosting concerts and the concept of the metaverse gaining traction, Arrigo thinks that live performances will become more like hybrid experiences.
"Concerts will probably become something where, if you're lucky enough to go to the physical version, that's going to be more of a VIP experience. But I think one of the main modalities of experiencing live music, it's going to become virtual," said Arrigo.
He added, "It's just because like the generation that's growing up in Roblox and Minecraft, you know, this is the way they're experiencing music."