stax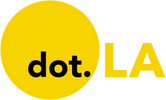 Get in the KNOW
on LA Startups & Tech
X
stax
Courtesy of Suneera Madhani
Suneera Madhani never wanted to run her own business. But when the corporate world left her feeling unfulfilled, she started her own payment processing company, Stax.
On this episode of Behind Her Empire, Madhani discusses how she dealt with feelings of self-doubt and drew on her family's small business experience to launch her company.
Madhani grew up watching her parents run their convenience store. While working alongside her family, she said even simple moments, like her father instructing her to place stickers on cans with care and precision, taught her important lessons in entrepreneurship.

"Now as a mother and as an entrepreneur, I look back and I'm like, 'Man, Suneera, that was your MBA—your entire life," she said.
It wasn't until her idea to change the payment processing system was consistently rejected by others that she finally considered founding it herself. But it took her family's encouragement to take the first step. Even then she set a six-month time limit to make Stax work.
But her persistence paid off. The business she built inside her parents' Orlando home has raised $245 million in venture capital; she now leads a team of over 300 employees.
"I literally love Stax the way I love like it's my first child," she said. "I believe that business is personal."
As one of the few female CEOs in fintech, she said she still struggles with imposter syndrome. It's easy to get trapped in the cycle of needing to constantly achieve the next goal without stopping to revel in what she's already achieved, she said. But it's important to change the conception of what a founder can be so others feel like they can take the risk.
"The only piece of advice I have for you is to ask yourself, what's the worst that's going to happen? And I think that's the game-changer for me," she said. "You realize that the worst is actually not as bad as we mentally make it out to be."
Hear more of the Behind Her Empire podcast. Subscribe on Stitcher, Apple Podcasts, Spotify, iHeart Radio or wherever you get your podcasts.

dot.LA Editorial Intern Kristin Snyder contributed to this post.