recession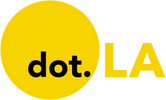 Get in the KNOW
on LA Startups & Tech
X
recession
ZipRecruiter, one of the nation's largest websites connecting companies with jobseekers, has slashed nearly 40% of its own staff as the economy buckles in the fallout of the coronavirus crisis that's upended both Wall Street and Main Street.
The Santa Monica-based company cut 492 employees on Friday, with about 49 of them furloughed with only their healthcare benefits and the hope that the company will make good on its intention to bring them back, sources told dot.LA. The biggest hit was at ZipRecruiter's office in Tempe, from its sales team.
The move parallels what has become a global economic disaster as stock markets dive and companies freeze spending. Unemployment filings in America surged to a staggering record of 3.3 million last week. And economists predict productivity will be sharply down for the rest of the year, with Goldman Sachs forecasting an annualized 24% shrinkage of the U.S. economy from April through June.
"Our customer base looks like the U.S. economy by size, geography and industry," ZipRecruiter Chief Executive Ian Siegel told dot.LA. "The U.S. economy is hurting and we regretfully have to do what is necessary to make sure we are there for the great American comeback story to come."
ZipRecruiter -- whose own data is well followed by economists as a harbinger of hiring activity -- faces the same bleak reality that pushed the U.S. government to issue its largest ever financial stimulus package last week, topping $2 trillion. Since the start of this year the S&P 500 has fallen nearly 22%. National unemployment could reach 30% by the second quarter, said St. Louis Federal Reserve Bank President James Bullard. Meanwhile the coronavirus toll climbs, with over 2,000 deaths in the U.S. and more than 124,000 confirmed cases as of Saturday.
In addition to news updates, company executives have kept close watch of internal data to guide their reaction. Most alarming was the rapid decline in new business signups, which have plummeted below half the normal rate. Job postings have fallen, too, by 40% compared to "pre-COVID levels", particularly among non-essential businesses like retail, restaurants and automakers.
ZipRecruiter determined it needed to prepare for many months of economic lethargy. Sacked workers will receive one month's severance pay, three months of healthcare coverage, and a two-year extension to exercise their equity.
The layoffs are part of ZipRecruiter's broader cost-cutting measures, which also include reducing the marketing budget. Monthly expenses have been cut by $10 million. Siegel has taken a 50% salary reduction, as have his three co-founders, who are active employees and board members. Other executives are also taking pay cuts.
Company leadership does not think this crisis affects its long-term outlook. It still sees a winning opportunity in using artificial intelligence to connect job seekers and employers, if only once the coronavirus trauma begins to subside.

They surely hope that'll happen sooner than later.
The company's statement appears below in full.
The COVID-19 pandemic has dramatically altered almost every aspect of our lives. Among them has been a pronounced reduction in hiring activity over the past couple weeks as "safer at home" edicts have gone into effect across the country.

As a result of this decline in economic activity, ZipRecruiter came to the difficult decision to furlough or lay off 492 employees (39% of total headcount) on Friday. These actions are in no way a reflection of the incredible contributions these valued team members made to ZipRecruiter.
To help them through this difficult period we provided all impacted individuals with 1 month of severance pay, 3 months of company-paid COBRA healthcare insurance coverage, and a 2 year extension to exercise their equity.
In times like these, ZipRecruiter's mission of connecting people to their next great opportunity will be more important than ever. To fuel the coming recovery, the ZipRecruiter team stands ready.
----
Sam Blake is dot.LA's entertainment and media reporter. Email him at samblake@dot.LA and find him on Twitter @hisamblake. Are you a tech worker in the L.A. who has been affected by job losses due to the coronavirus? Let us know your story at editor@dot.la.

As the nation prepares for uncertain months ahead, small-to-mid-size companies will struggle as the crisis drags on and their financial resources dwindle, their labor pool is strained and inventories are drying up, according to experts speaking at dot.LA's "Strategy Session: Coronavirus".
Nick Vyas, executive director of USC Marshall's Center for Global Supply Chain Management, and Stewart Easterby, operating partner at Los Angeles-based venture capital firm Greycroft, painted a challenging picture ahead for companies that fuel the nation's economy.
But, the two also saw silver linings even as economists warn that the U.S. has entered a novel coronavirus-fueled recession. Companies can take steps now to weather the difficult days ahead and some may even find that their work becomes more valuable than before. Food service companies, media and direct-to-consumer offerings as well as telemedicine and remote working software has become a lifeline as more and more Americans are isolated in their homes.
"This is a once in a century sort of phenomena," Vyas said. "The disruptions we're seeing is end-to-end and it's global."

In the short term, he said, expect shortages brought on by a global run on supplies that's been compounded by freezes in some portions of the international supply chain. The impacts are likely to vary across sectors and depend on where each business sources from, but companies overly reliant on a single source are likely to be hurt more. Even if the U.S. was able to shed the virus in a matter of weeks through putting the country on lockdown, which epidemiologists say is increasingly unlikely, Vyas said it would take at least six weeks to get the supply chain fully functioning again.
Companies should be putting together plans for a prolonged crisis where consumers are forced to stay home and won't have the same disposable income or appetite to purchase.

"Think about your cash, think about your fundraising, think about your debt," Easterby said.
Startups and other small to midsize companies should be taking proactive actions to tighten up their expenses, cutting costs where they can, but not so deeply that it will leave them vulnerable once the storm has passed.
He suggests a tiered approach, so that companies don't cut functions essential to their business. Among the areas to cut costs are excessive perks, travel, and maybe pulling some employee benefits such as 401k, then comes a look at marketing and public relations, and third-party contractors. Staffing and compensation should come after other areas have been exhausted.
Creating benchmarks can help executives know when to trigger these cuts.
"You know, don't cut too close to the bone, so to speak, so when the rebound happens that you are ready," he said. "There's also a lot of opportunity here."
The great recession was followed by the longest economic expansion in U.S. history.
Some startups are accelerating their fundraising in light of the new reality as they seek to ensure they are capitalized. He said companies should look at an 18-month runway and if they are in need of a raise, they should "start sooner rather than later."
And for those looking to start a company, he said don't let the pandemic prevent your efforts.
"A great idea is always going to find funding," he said.
dot.LA Strategy Session: How Can L.A. Businesses Prepare For Coronavirus? www.youtube.com
From Your Site Articles
Related Articles Around the Web