prodege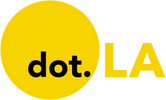 Get in the KNOW
on LA Startups & Tech
X
prodege
Shutterstock
When Apple changed its privacy rules in April 2021 to require that companies get permission before collecting user data online, retailers and digital brands were left scrambling to find new avenues to amass information about shoppers.
The answer may lie in online surveys.
Prodege, a market research and consumer polling startup, attained unicorn status last month thanks to a service that rewards users for completing questionnaires and making purchases on its apps and websites like Swagbucks and MyPoints. The El Segundo-based company then sells information about shoppers' habits and preferences back to market research firms and retail clients such as Walmart, Clorox and DoorDash.
"We get the member—the consumer—to give us their permission to have a quid pro quo," said Prodege Chairman and Chief Executive Officer Chuck Davis, who was named CEO in 2014 and previously held the same role at movie ticket retailer Fandango and ecommerce website Shopzilla.
Founded in 2005 as a charity donation platform, the startup pivoted a year later to launching search engines for entertainers and sports teams. In exchange for using the search engines, consumers were entered in raffles to win merchandise. In 2008, Prodege introduced its first rewards site, Swagbucks, which gives cash back to members for filling out surveys, buying gift cards, and shopping at some 1,500 partner retailers. The company has since acquired six similar platforms, and has doled out a total of $1.8 billion in rewards to an audience of 120 million registered members.
Recent years have seen Prodege go on a buying spree as it has looked to grow its audience footprint. In 2020, it bought Massachusetts-based Upromise, a platform for cash-back rewards in the form of a 529 college savings plan. Earlier that year, it snapped up the Santa Monica-based coupon-cutter company Coupon Cause, which works with retailers like Target and Amazon. YSense, which it acquired in 2019, compensates users for testing new services and watching product videos.
In December, the company announced a "major" investment from Boston-based private equity firm Great Hill Partners. Though both Great Hill and Prodege declined to disclose details of the transaction, sources with knowledge of the deal confirmed that it valued Prodege at north of $1 billion.
"More and more, there's recognition from consumers that their data and their attention and time is worth something," said Prodege founder and President Josef Gorowitz. "There are trillion-dollar companies built off of it and [consumers] now see the opportunity to leverage that and take some of that home."
But the other half of Prodege's business is built on understanding consumer behavior—polling users about their habits and analyzing that data for brands. For example, Prodege members earn a $15 reward for subscribing to Dollar Shave Club, the Marina del Rey-based grooming product delivery service. Prodege can then survey those new customers and send the results back to Dollar Shave Club to build a clearer picture of its consumer base.
And soon, with a new on-demand desktop app, corporate clients will have direct access to the Prodege audience to design and host campaigns. It's a strategy that could become the norm as advertisers struggle to reach consumers they once could monitor almost instantly.
"It's not surprising that a company like Prodege is thriving in this environment," said Allison Schiff, managing editor of AdExchanger, a digital advertising analysis website. Schiff noted that many new startups, in particular, are looking to join an industry built on the idea that consumers are willing to share personal information in return for some type of reward.
That service has only become more valuable as tech companies continue to alter the privacy landscape. Last spring, Apple introduced its App Tracking Transparency feature, which displays an alert for users to consent to being tracked online. The change meant that many brands and advertisers would lose access to shoppers' browsing activity and which discounts or promotions led to them making a purchase. Google, meanwhile, has also announced plans to ban third-party cookies from its Chrome web browser.
Of the iOS users running Apple's updated software, 38% are opting-in and 62% are opting-out of data sharing, according to an October report from marketing analytics company AppsFlyer.
"The gold standard of data is behavior," said Tina Moffett, principal analyst of business-to-consumer marketing at Forrester Research. "That pipeline is getting cut off by data deprivation and privacy-preserving measures."
Moffett said she expects more marketers will turn to surveys and polls given the privacy protections. What they'll miss out on is behavioral data—how long consumers spend looking at a product, or which items get paired together in their shopping cart.
Not that Prodege is complaining. The company takes around 5% from each purchase made on any of its seven platforms. In 2021, it pulled in roughly $300 million in revenue and added about 3,800 new clients.
"Brands buy into it—they're happy to share instead of putting it all into Google's profits," Gorowitz said. "It builds a relationship with the consumer and they feel more comfortable sharing their data, their opinions, their time."
From Your Site Articles
Related Articles Around the Web
The El Segundo-based Prodege acquired its fourth company in the last 13 months as it seeks to dominate in the digital rewards program space and strengthen its consumer analytics business.
The owner of consumer rewards site Swagbucks and MyPoints picked up Upromise Inc, an education-saving rewards business owned by Sallie Mae, giving it a foray into credit cards and helping the company build its consumer data business. Terms of the deal weren't released.
The Massachusetts-based Upromise provides a cash-back rewards program linked to 529 plans, an investment tool that provides tax breaks for college savings. The product has 500,000 members, many with a linked credit card that will be handled in partnership with Barclays. And those individuals are estimated to have $3.2 billion in purchasing power.
"We grow our members, we grow the number of partners we work with, we grow our revenues and profits,' said chief executive Chuck Davis, the former head of Fandago and Shopzilla.
The addition also adds an important demographic to their 120 million people that have signed up for their products, college-bound families. About half of Prodege's business is based in its analytics of consumer behavior, the other half is its consumer facing rewards programs that direct shoppers to certain brands. Swagbucks, for instance, works directly or indirectly with about 3,500 merchants, including names like Amazon and Walmart.
Landing access to upwardly mobile families makes the product more appealing to brands and could help their analytics side.
Earlier this year Prodege bought the digital coupon-cutter company CouponCause, which helps it capture valuable shopper information. The company said it has rewarded $1.7 billion in cash rewards and gift cards since its inception.

From Your Site Articles
Related Articles Around the Web
The owner of consumer rewards site Swagbucks bought the digital coupon-cutter company CouponCause Monday, expanding its e-commerce brands as it bulks up its consumer data and analysis business.
Parent company Prodege did not disclose terms of the deal on Monday but said it will absorb the Santa Monica-based company at its El Segundo headquarters where it keeps a live tracker of gift cards redeemed from around the world.
The move comes at a time of increased interest in the digital coupon space after PayPal paid $4 billion for Honey, another company that makes money by helping consumers earn rewards and find digital coupons. Companies like Honey, RetailMeNot and Prodege use the deals to capture valuable consumer information. Prodege also owns MyPoints, InboxDollars and MyGiftCardsPlus.
"The number of consumers who like value is limitless and we are satiating that appetite," said Prodege chief executive Chuck Davis, as he ticked off data points on the latest gift cards awarded— $25 at Applebees in Europe, $50 from Starbucks in Florida, another $25 from a Red Lobster in Florida — as they appeared on a screen in front of him.
The acquisition, which went into effect on Feb. 3, will help Prodege build a larger presence online — or as Davis puts it, "widen the vortex." Davis said the brands will eventually integrate. That will help feed the company's data and survey business, which already provides clients with insights on everything from customers' political preferences to their shopping habits.
Swagbucks works directly or indirectly with about 3,500 merchants, including names like Amazon and Walmart, he said.
And there's room for even more growth. In 2018, the company secured $130 million in debt financing that Davis, the former chief executive at Fandago and Shopzilla, said is intended for mergers and acquisitions. Last year, the company acquired CotterWeb Enterprises, Inc., which operates InboxDollars.com and SendEarnings.com.
With the most recent purchase behind them, Davis said Prodege is in "growth mode."
From Your Site Articles
Related Articles Around the Web