peatos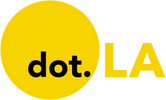 Get in the KNOW
on LA Startups & Tech
X
peatos
Los Angeles startup PeaTos brands its products as an alternative to "junk food" like Cheetos and it just nabbed a former executive from competitor Frito-Lay, maker of the neon orange puffy chip.
David Johnson, a 19-year veteran of Pepsico's Frito-Lay brand, was named chief growth officer of the Westchester-based brand.
As the startup's first CGO, Johnson will focus on driving retail sales and developing a greater presence in foodservice. The appointment comes after Peatos raised $12.5 million in February from Post Holdings, Inc., known for its hand in building out cereal brands like Honey Bunches of Oats. That came just four months after the company raised a $7 million Series A round.
The snack food brand, which is sold online and at retail outlets, has also picked up a steady stream of online subscribers for its fiber and protein-dense chips. In February, PeaTos CEO Nick Desai told dot.LA that the company grew 50% from 2019 to 2020 and expects 100% growth this year.
The flavored crunchy curls and rings are sold in 4,700 retailers including Vons, Albertsons Safeway, Sprouts and Kroger.
"It will be my pleasure to help ensure that all consumers have a choice of PeaTos while shopping their favorite retailers," Johnson said in a statement.
Johnson most recently served as chief executive of beeline North America, a fashion accessory supplier. His last post at Pepsico was as an executive on the Stacy's Pita Chips team.
From Your Site Articles
Related Articles Around the Web
PeaTos, the L.A.-based snack foods brand, wants to give Frito Lay a run for its money. On Tuesday, the company scored a $12.5 million Series B round led Post Holdings, Inc. to sell more protein and fiber-dense chips after a year of booming sales.
The bump comes just months after the company closed a $7 million Series A round led by Jackson Management Partners and Connetic Ventures. Although the company would not provide sales figures, it said since launching two years ago PeaTos has seen "massive growth" from its subscription services and loyalty program.
And PeaTos said its social media has ballooned since securing partners like UFC heavyweight contender Francis Ngannou and Fortnite-gamer Bugha. The company credits its splashy "PeaTos vs Cheetos" campaign across social media as well as its stake in several "niche dieting communities" for its online growth.
The investment from Post Holdings will push PeaTos further into the $21 billion U.S. snack food market to market its product that has "all the flavor and fun of traditional snacks like Cheetos and Doritos" without the artificial colors and flavors, the company said in a statement.
Post Holdings, headquartered in St. Louis, has a steady track record of growing consumer packaged goods — especially cereal — including brands Honey Bunches of Oats and Great Grains.
"Post has a long history of success in the CPG space and we are honored to have them as part of our mission!" founder and CEO Nick Desai said in a statement. "The proceeds of this funding round will give us the ability to further execute on our ambitious strategic plan."
The brand's line of flavored crunchy curls and rings are sold in over 4,700 retailers including Kroger, Vons, Safeway and Sprouts. The company said the snacks are also becoming more popular in the food service sector.
From Your Site Articles
Related Articles Around the Web
Launched two years ago to make "junk food" without the bad ingredients, PeaTos has focused on creating a different type of chip with no artificial flavors and made from peas.
The Los Angeles-based snack food company has caught on, helping it land a $7 million raise that will be used to promote and develop their healthy chips. Sales have grown 50% in the last year, according to the company.
"While the global pandemic has been a very challenging time for so many, PeaTos has been fortunate to see strong growth in all channels," said CEO and founder Nick Desai in a statement. "We are ecstatic to have received such an enthusiastic response to our raise as well as to welcome Greg Pearlman of JSMP to the Board."
Their products include crunchy curls and rings in five different flavors and are available for purchase in over 4,700 retailers including Ralphs, Food 4 Less and Amazon.
The recent series A round raise was led by Jackson Management Partners, Connetic Ventures and even includes celebrity basketball player Tracy McGrady.
The company is trying to penetrate the $21 billion U.S. snack food market through ad campaigns and social media promoting healthier alternatives to fatty and high-calorie potato chips. Desai said a survey sponsored by the company showed there's some good indications that Peatos can break through to the mass market.
"Even among survey respondents who had never tried the product, 92% admitted to being curious about it based on the ads alone," he said.
From Your Site Articles
Related Articles Around the Web