post holdings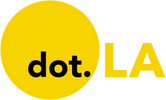 Get in the KNOW  
  on LA Startups & Tech  
X
post holdings
PeaTos, the L.A.-based snack foods brand, wants to give Frito Lay a run for its money. On Tuesday, the company scored a $12.5 million Series B round led Post Holdings, Inc. to sell more protein and fiber-dense chips after a year of booming sales.
The bump comes just months after the company closed a $7 million Series A round led by Jackson Management Partners and Connetic Ventures. Although the company would not provide sales figures, it said since launching two years ago PeaTos has seen "massive growth" from its subscription services and loyalty program.
And PeaTos said its social media has ballooned since securing partners like UFC heavyweight contender Francis Ngannou and Fortnite-gamer Bugha. The company credits its splashy "PeaTos vs Cheetos" campaign across social media as well as its stake in several "niche dieting communities" for its online growth.
The investment from Post Holdings will push PeaTos further into the $21 billion U.S. snack food market to market its product that has "all the flavor and fun of traditional snacks like Cheetos and Doritos" without the artificial colors and flavors, the company said in a statement.
Post Holdings, headquartered in St. Louis, has a steady track record of growing consumer packaged goods — especially cereal — including brands Honey Bunches of Oats and Great Grains.
"Post has a long history of success in the CPG space and we are honored to have them as part of our mission!" founder and CEO Nick Desai said in a statement. "The proceeds of this funding round will give us the ability to further execute on our ambitious strategic plan."
The brand's line of flavored crunchy curls and rings are sold in over 4,700 retailers including Kroger, Vons, Safeway and Sprouts. The company said the snacks are also becoming more popular in the food service sector.