orange county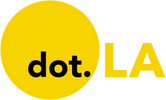 Get in the KNOW
on LA Startups & Tech
X
orange county
On this week's episode of the L.A. Venture Podcast, hear from Carey Ransom, the founder and president of Operate, an Orange Country-based venture studio.
Ransom is well known for his commitment to Orange County businesses and community — "a vibrant community," he says, where he works with startups in pre-seed and seed-stage startups.
Ransom began his career working for his family business, a hardware store in small town Indiana. He credits working with his father and grandfather for sparking his successes and business acumen.
Community was a huge focus of his family's business.
"What I have needed to learn about business, about people — whether that's employees or customers, partners, and even community, I feel like I learned growing up in that business," he said.
After attending business school, Ransom led a startup from inception to exit. This launched his career as an advisor and investor, where he is able to "collaborate on the company-building process."
His latest venture — Operate — is centered around innovation.
"We know they [founders] need a lot more than capital," he said. "And if we can find ones that we can love and we can support in a multifaceted way— that's really what Operate is all about."
Carey Ransom is the founder and president of Operate.
"Where we as a society in many respects have lost our way is by trying to boil things down to a single number, as opposed to accepting that the world is way more complex and complicated than that." — Carey Ransom
dot.LA Engagement Intern Colleen Tufts contributed to this post.
Want to hear more of L.A. Venture? Listen on Apple Podcasts, Stitcher, Spotify or wherever you get your podcasts.
From Your Site Articles
Related Articles Around the Web
After waiting out high winds, Rocket Lab's low-cost Electron rocket launched a top-secret payload for the National Reconnaissance Office from New Zealand, halfway around the world from the U.S. spy satellite agency's headquarters.
Liftoff for the "Birds of a Feather" mission took place at 6:56 p.m. PT today (3:56 p.m. local time Friday), nearly three hours after the day's launch window opened. Rocket Lab's team faced excessively high ground winds, but the breeze subsided in time for the company's first liftoff of 2020 and its 11th mission to date. After stage separation, the rocket's kick stage continued on its way to deploy the NROL-151 payload about an hour after launch.
The nature of the payload isn't known — but back in 2018, the NRO's director at the time, Betty Sapp, said the agency wanted "to explore what the tiny rocket marketplace can provide for us." Although the launch took place on New Zealand's Mahia Peninsula, the California-based Rocket Lab is cleared for U.S. governmental and military launches. It has previously sent payloads to orbit for NASA, the U.S. Air Force and the Defense Advanced Research Projects Agency, as well as for civilian satellite operators.
Eventually, Rocket Lab aims to try recovering its first-stage boosters for reuse, but this time around, it intended only to collect the data recorded by the booster during its guided re-entry and splashdown into the Pacific Ocean. The privately held company is definitely on its way up: It's expanding to a second launch pad on Virginia's Wallops Island, and is building yet another pad in New Zealand.
This story originally appeared in GeekWire. Love space and science? Sign up for GeekWire's Space & Science email newsletter.