Mr. Rogers made the boob tube acceptable television for a generation of kids and parents who had previously seen the small screen as antithetical to learning. Chris Ovitz wants do the same for his new mobile app OK Play, another in a recent blitz of edutainment products for children.
But this one, Ovitz said he has a twist: It's also made for parents. OK Play asks them to put their phones down and play with their young children.
"The way Mr. Rogers used the TV to reach so many families and talk about emotions — especially the hard ones — I think we can do something similar with the mobile device," said Ovitz, a founder and president of OK Play. "We can use that to create more connection between parents and children."
The company, which has already raised $11 million, launched its signature product on Thursday. It's backed by Obvious Ventures, Forerunner Ventures, Greycroft, but also the venture arms of the companies behind Sesame Street and Lego.
And if that sounds like a lot of cash for an app, it is. Ovitz, an entrepreneur who co-founded WorkPop and Viddy, said what he is actually creating is "a media company."
If his name sounds familiar it's because Ovitz is the son of the former Disney president and powerhouse behind CAA, Michael Ovitz, who also is an investor in the company. Ovitz grew up watching his powerful father create blockbusters and saw how they can stimulate the popular imagination and catapult an already successful company further.
The younger Ovitz is now the father of a four-year-old and said he had once carefully restricted his own son's screen time. But, he said, he wants to use the power of storytelling to draw in children. His vision was inspired by the documentary on Mr. Rogers, "Won't You Be My Neighbor."
"My first phone call was to JJ, who's the biggest empath," Ovitz said. OK Company CEO JJ Aguhob was a product and design consultant for Headspace and Musical.ly (now owned by TikTok's parent company ByteDance). "I was like, 'You got to watch'."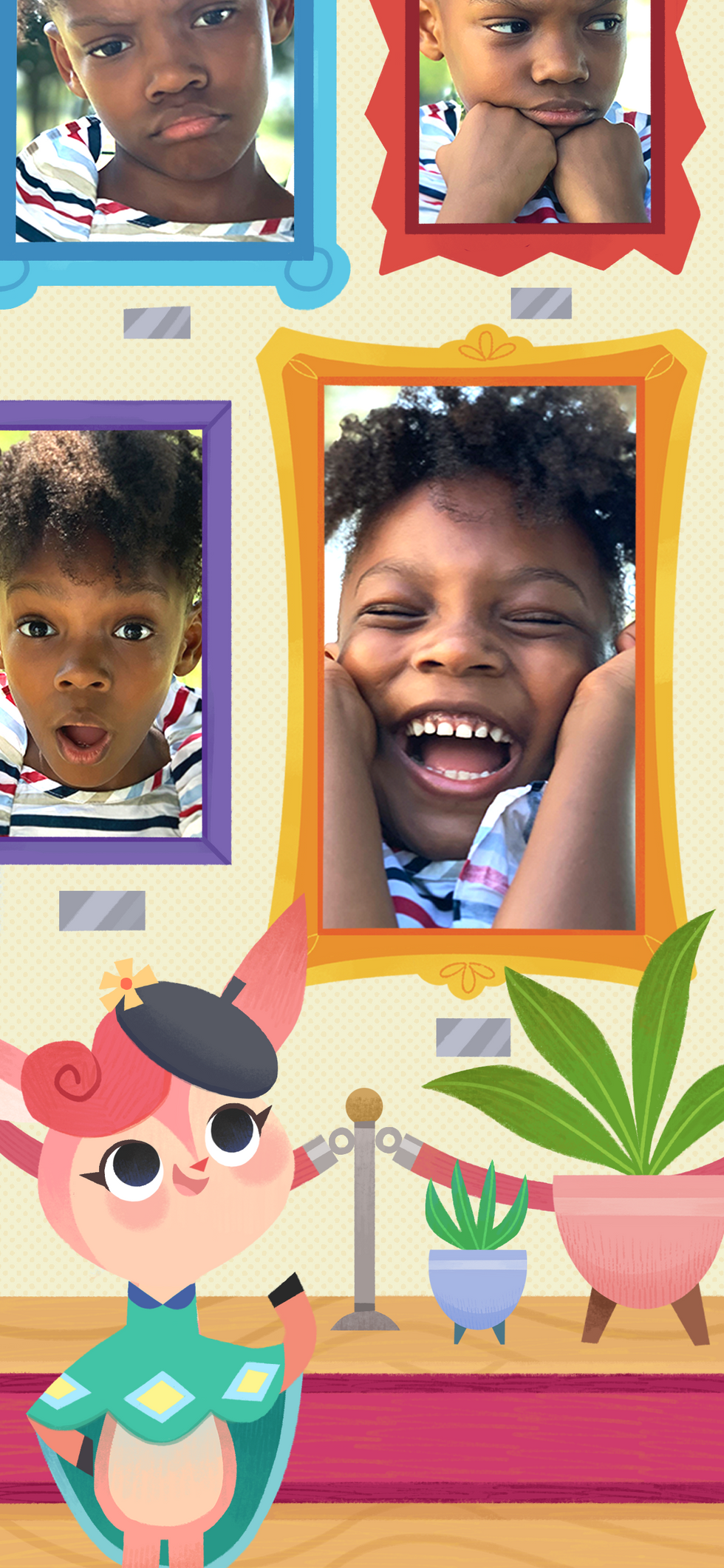 The two began plotting out their path and brought on several other co-founders including Colleen Russo Johnson, a developmental psychologist with an expertise in children's media and technology who is the company's chief scientist. Much of her work showed that screen time wasn't always bad, if parents helped guide children.
What the team designed was an interactive application populated by a cast of recurring characters: Mapa and her friends.
The characters are each designed for a different type of play. Jicama, the artist, is all things creative. Kim and Tim, workout enthusiasts, are all things active.
A premium version of the app costs $9.99 a month or $59.99 a year.
Each day, parents will find a fresh batch of activities to engage in with their kids. While doing so, they are encouraged to create special "moments," so kids can record, for example, how they feel one day - angry or sad.
Those 'memories' can then later be tapped and used to motivate parents to keep using the application. Another section of the app guides parents through the developmental framework.
"Our goal is to get kids and parents playing together, spending quality time and, through that, growing their social and emotional skills, which are extremely important for young children to focus on," said Russo Johnson.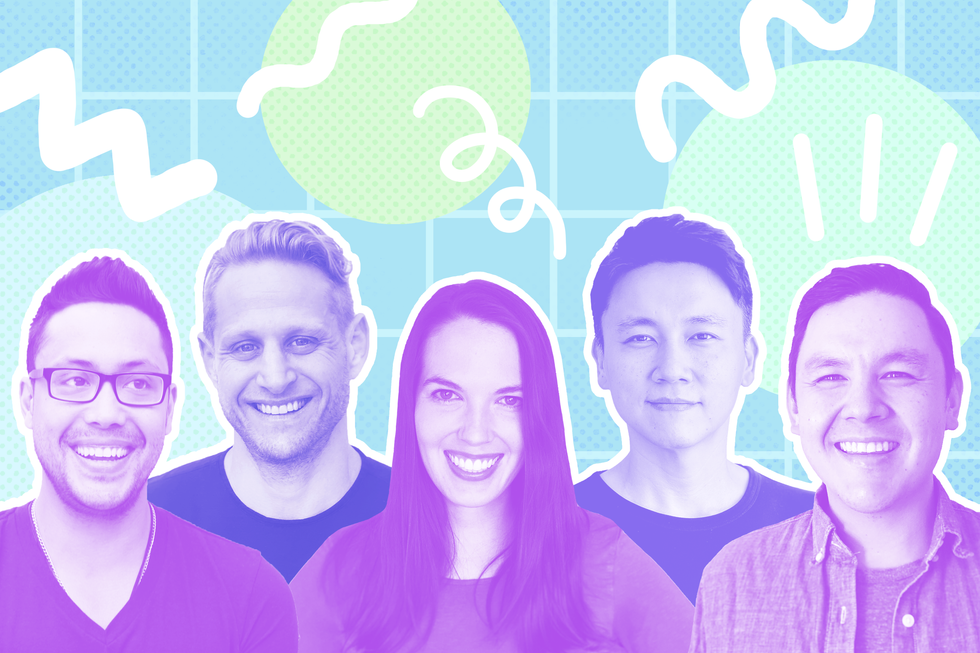 Founding team JJ Aguhob, Chris Ovtiz, Dr. Colleen Russo Johnson, Ken Chung and Travis Chen
Originally, OK Company planned to launch their app later this year, but the pandemic left so many families stuck at home searching for child activities that it accelerated the timeline for their launch.
"We really want to try and help strip away the stress and pressures on parents, remind them that it's okay to just be wherever they are," she said.
The company will compete in an increasingly crowded multi-billion-dollar edutainment marketplace, but their ambitions are to transcend it.
"I think the overarching dream for us is to build that once-in-a-generation children's entertainment and technology company, but we can't get there until we really start to build this," said OK Company CEO Aguhob.
"We are at the starting line," he said, noting there is room to grow eventually adding books, toys and other physical merchandise that traditional media franchises have used to expand their reach.
"We're not just going to make traditional entertainment because it's the thing that you do," he said "We're going to create a new interactive experience that brings families together. And from that, the media is going to look different."
Do you have a story that needs to be told? My DMs are open on Twitter @racheluranga. You can also email me.
**An earlier version misidentified Michael Ovitz's title.