brian garrett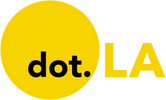 Get in the KNOW
on LA Startups & Tech
X
brian garrett
An L.A. security startup that has already signed on clients in tech, gaming, cannabis and entertainment is coming out of stealth mode just as the deadly assault on the U.S. Capitol and this week's presidential inauguration has brought safety to the forefront.

HiveWatch provides companies with a central platform that uses multiple sensors across buildings to help better respond to physical security threats.
Created by Ryan Schonfeld, who has spent his career building security programs for startups and Fortune 500 enterprises, and has been a consultant to the U.S. State Department since 2012, HiveWatch raised an undisclosed sum from CrossCut Ventures, with participation from Freestyle and SaaS Ventures.
The coming out has been long-planned and is not tied to current events, CEO and founder Schonfeld said.
"I don't want to say the timing is fortunate because crazy things happening in the world are never what we hope for," said Schonfeld. "But there's absolutely a tailwind that we're experiencing."
The rest of the leadership team has experience at Apple, Cisco, Bird, Disney and NORAD.
"We were attracted to the background of this founding team, and their history and experience in scaling corporate security systems for high-growth companies like Bird," Brian Garrett, co-founder and director at Crosscut said in a written statement. "Their approach will make corporate security programs more accessible for both high-growth startups and Fortune 500 enterprises as we enter a post-Covid, data-driven paradigm."
HiveWatch's platform pulls data from different sensors to offer a one-stop view of threats. The goal is to cut down on noise so help security operations centers can focus on genuine intrusions. For instance, Schonfeld says door sensors designed to monitor who's coming in and out mostly trigger false alarms, so it's hard to tell whether someone broke down the door or if the sensor is just malfunctioning. As a result, warnings go ignored.
"The main sensor that drives that entire intelligence loop in the system is about an $8 magnet that sits at the top of the door and they break and they're faulty all the time," Schonfeld said.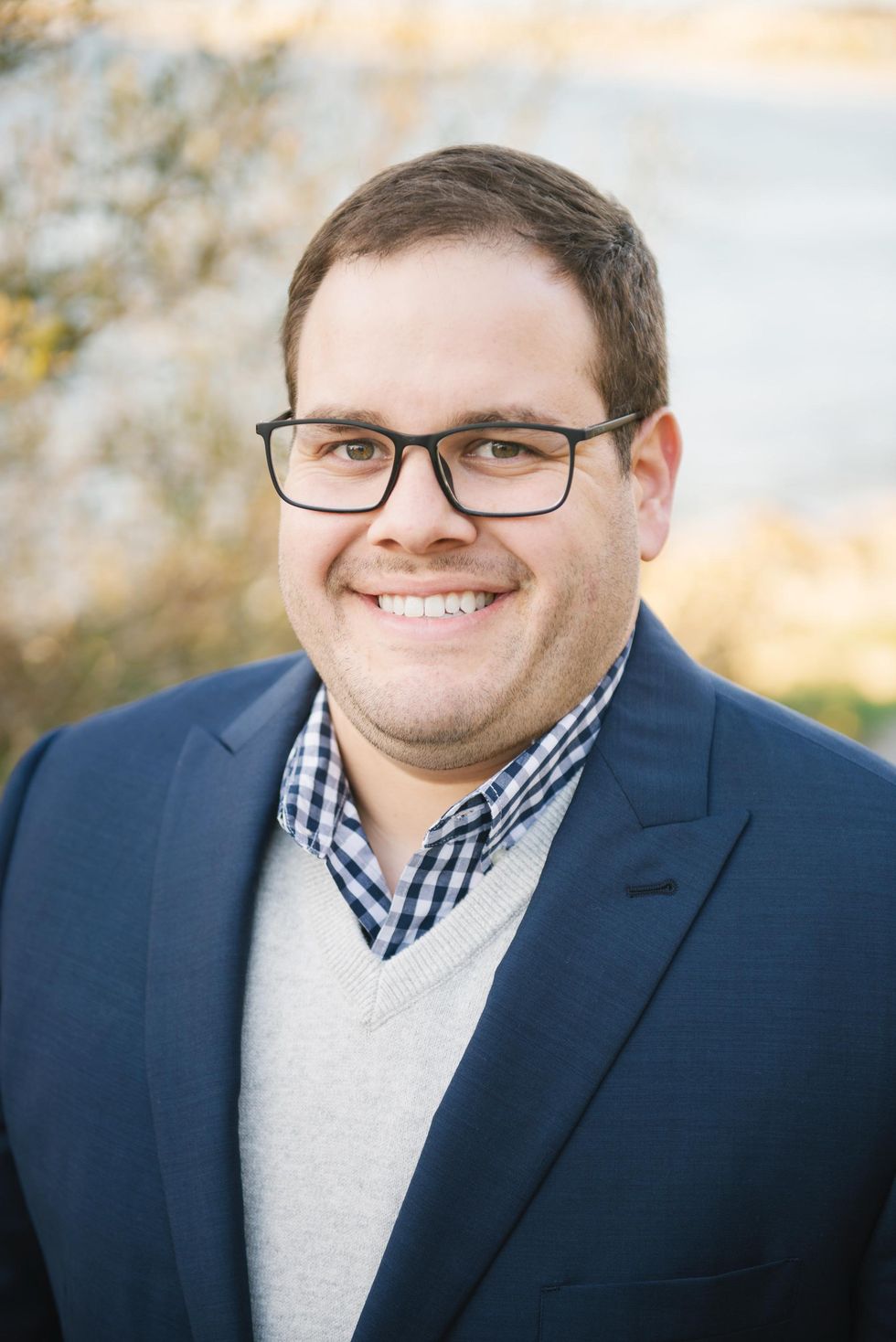 Ryan Schonfeld has spent his career building security programs for startups.
HiveWatch aims to complete the picture by providing guards more information. So if a door sensor is triggered, the system also gives a surveillance video of the door so guards can determine right away if something is amiss.
"The system can say, 'OK, we see that there's a door forced event, but the camera says that nobody went through that door'," Schonfeld said. "And so that's a different story for a security response than if there's a door forced event and a person actually comes through the door."
Schonfeld says he is excited about the chance to modernize the security industry, which has been very slow to evolve.
"I started my career in law enforcement, which was a passion of mine since I was a little kid," said Schonfeld. "It was one of the most rewarding things I've ever done in my life, but the constant frustration in law enforcement was just the decades-old, antiquated approaches that never seemed to evolve."
Schonfeld says there is already a waiting list for the company's product from tech, gaming and entertainment companies and he's seen especially high interest from the growing number of cannabis companies.
"Cannabis has far and away had the most number of sensors per square foot of almost any industry we've ever encountered," said Schonfeld. "They're going to be a really interesting one to leverage the platform with."

From Your Site Articles
Related Articles Around the Web
In 2018, Brian Garrett, burned out from a decade running Crosscut Ventures, embarked on a month-long summer road trip. He packed up his old minivan with nothing but a mattress, some golf clubs and a fly fishing pole. He had just turned 45 years old and felt he was halfway through life. This was his vision quest.
It was the first time Garrett had stopped to contemplate his own mortality and the seed fund's future, and he decided he needed to make drastic changes to improve himself and his company.

"The realization I had was what got me here may not serve me well in the next half of my life and what got Crosscut here may not serve us well as a firm, so let's re engineer everything," Garrett told dot.LA.
Today, as Garrett and his partners deploy $125 million in its fourth fund, the firm is taking on wellness. Crosscut will commit 1% or more of all capital invested in their portfolio companies toward programs for team and individual coaching and development.
Garrett realizes this gentler approach might seem too touchy feely for some founders, but he's ok with that.
"There will be a self selection," Garrett said. "The people who are interested in health and wellness will self select Crosscut."
Sitting in a sunny conference room in Crosscut's Main Street Santa Monica office, Garrett was candid about his new approach to life and business. He also opens up about his own wakeup call, and how his job has gotten much harder than when he first started Crosscut 12 years ago.
Why do you feel that this wellness initiative is something you wanted to do?
It was really watching the chest-thumping "I'm killing it" culture of tech, the way certain people were behaving in the venture industry, the way certain entrepreneurs were thinking that a round of financing was the success milestone, as opposed to just a chance to keep proving that their ideas were worthy. But what I was always blind to was my own frameworks and methodology. There's always something else to do. it was always late nights and there was always one more LP to communicate with and always one more deal to review. I wasn't able to see how that was impacting the way I was received by others in the ecosystem. So I came off a little too distracted or aloof. I came off a little too transactional walking into an event or meeting with entrepreneurs, and that's not good. That's not a positive for Crosscut's brand.
How did you realize that?
We do surveys across the ecosystem and we get feedback from entrepreneurs. When you hear that, and you know how you want to be experienced in the world, it's a wake-up call. The way I want to experience the world is to be open hearted, and to have deep connections with people. That's how I live my personal life or try to live my personal life, but I wasn't doing that in my work because I was so overwhelmed and there was so much to do. And I think it led to some flat experiences with me, which is my own fault.
It's interesting because it seems like this is very much about your own personal well being, but also the firm's performance. And you see this as very intertwined?
For sure. The realization I had is when we were here from 2008 to 2012 the market was so nascent that we could see everything that L.A. was doing. Because we were the only seed fund in the market (and) we had leverage. If you look at where the market has moved, there are 25 to 30 funds all chasing deals in L.A. now and there is a ton of Silicon Valley money down here hunting. To think that we could just sit in our office and still see everything is a foolish notion. So then how do we re-engineer our firm to be more competitive and to have a stronger brand and reputation to compete for the entrepreneurs that we think are worthy of backing?
It sounds like your job is a lot harder now than it was when you started?
For sure. It was much easier to generate multiples on a $5 million fund than it is to generate multiples on $100 million-plus fund. We have a pretty clear point of view around small checks, small ownership investing and what doesn't work. If you're managing institutional money it has to be high conviction, high ownership. And then you have to get lucky. You have to end up being in a Honey and own a material amount of that business to generate the types of returns that come from those exits. What I'm confident about is that L.A. is going to start producing more and more of those types of deals.
What percentage of your founders have wanted to go through the program?
We just rolled it out and we haven't closed a lot of deals in the last four months. We were sort of cautious at the end of the year, so we're working it into a deal that we're doing diligence on right now and using it as a differentiator of our capital. If you really look at the game of venture, we are salesmen of capital in a very competitive ecosystem with a lot of really good funds that are raising more capital and chasing opportunities. We have to go out there and use our brand and reputation and constantly defend that brand and reputation as ideally being better faster, etc. So we have to continue to look at different programmatic services and things that we can offer up to differentiate our capital from everybody else.
So this is part of your pitch to differentiate you?
Ideally, yeah. I think there are a set of entrepreneurs that gravitate towards big ego, capital sources and big-branded names that think give them gravitas. Our approach has always been to treat the entrepreneur fairly and support them in their journey and try to win with a nice set of partners that do the right thing and act the right way and really support you both personally and professionally.
But this is an industry where you hear about Elon Musk sleeping in his office every night and VCs wanting to squeeze out every last drop…
I don't believe that's healthy in the long term. I think there's a time and a place and I've certainly put in my nights. But I think what I've experienced is that a little bit of balance goes a long way towards actually working smarter and making better decisions. I used to work until two or three in the morning every night. There's always something to do when you're running a venture firm. But eventually you get to a place where you burn out and realize you have to work smarter, not harder. I want to bring that dialogue to the table right out of the gate. I want to arm the entrepreneurs that we back with the mindset and the tools that better enable them to realize there's a finite period of time that you're able to sustain that kind of effort, but it's not something that you can keep doing for the long term and it's never to the advantage of the business long term.
Do look back now and see instances where you rode your founders too hard?
We as a firm have never needed to ride our founders hard because they're self motivated. I just think what's happened in our industry is that there's almost a fear of speaking candidly and telling the truth to your investor set for fear of disappointment and fear of failure, and not wanting to let them see that you're struggling. I want to change that dynamic in our ecosystem here in L.A. because I don't think that's a healthy dynamic. You have to have real transparency at the inception of the relationship. We want to be your first text when good or bad happens to the business. We're patient and we'll help you navigate through the problems, we're not going to lose our shit, and we're here to help you build business. No one setback is going to make us waver in our commitment to helping you succeed.
It seems like this is easier for you to do as someone who's now on their fourth fund and been doing this a long time. It would be harder for someone who wasn't established because there's probably more pressure to show that you can work 24 hours and not admit your mistakes.
Yeah, I think that's the way our entrepreneurial culture has been trained but it doesn't mean it's right. I'm willing to stick my neck out there now and say it doesn't matter how experienced you are, it is not the right path to success – the burnout mindset. I wish I had known what I know now, and I'm happy to bring that framework into younger entrepreneurs that are enthusiastic and high energy and have been trained to believe that it's got to be 24/7. And by the way, there will be a set of entrepreneurs that believe that and they won't be interested in Crosscut. That's okay. I think as venture capitalists in this industry we have to act and behave in the way that we want to see our entrepreneurs to behave.
You said earlier you were making fewer deals at the end of last year. Is that because you're not able to find as many attractive deals at valuations that you find reasonable?
We have an ebb and flow to our business over any 12-18 month period. Whether you're distracted with things happening in your portfolio or whether you're fundraising, those are all things that impact a partnerships ability to move quickly and find things they have conviction around. I wouldn't read too much into anything that happened at the tail end of last year. We're writing checks now. We finished our LP meeting in January. The entire team is oriented towards finding the last four or five deals in this fund and making them meaningful ones. So I think we just happen to be slightly cautious about what's coming in 2020. For us, it's high conviction, high ownership, strong syndicates, and maybe over-capitalize a little bit to protect ourselves if there's a downturn and the next round capital is hard to find. That's the approach that we take when we're headed into uncertainty.
From Your Site Articles
Related Articles Around the Web