bill gates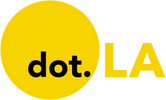 Get in the KNOW
on LA Startups & Tech
X
bill gates
Here are the latest headlines regarding how the novel coronavirus is impacting the Los Angeles startup and tech communities. Sign up for our newsletter and follow dot.LA on Twitter for the latest updates.
Today:
Coronavirus cases surge in L.A. County, 5 deaths reported
Navy hospital ship Mercy enters the Port of Los Angeles
Bill Gates warns there's "no middle ground" in coronavirus fight
Santa Monica-Malibu Unified School District tells parents it will remain closed indefinitely
Coronavirus cases surge in L.A. County, 5 deaths reported
Los Angeles county officials reported a massive surge in coronavirus cases on Friday with 257 new cases and five deaths. That brings the total number of cases to 1,465 and 26 deaths due to the fast-spreading COVID-19.
In less than a week the number of cases have tripled and with the spread unabated, officials shut down beaches and trailheads where crowds had been flocking.
"The crowds we saw at our beaches last weekend were unacceptable," Los Angeles County Supervisor Janice Hahn said in a statement. "We cannot risk another sunny weekend with crowds at the beach spreading this virus."
The county has a higher mortality rate than New York City, said Barbara Ferrer, the county public health director.
Health officials have ramped up testing, but still only about 11,000 individuals have been tested far below New York. About 11% of those have tested positive.
Santa Monica-Malibu Unified School District tells parents it will remain closed indefinitely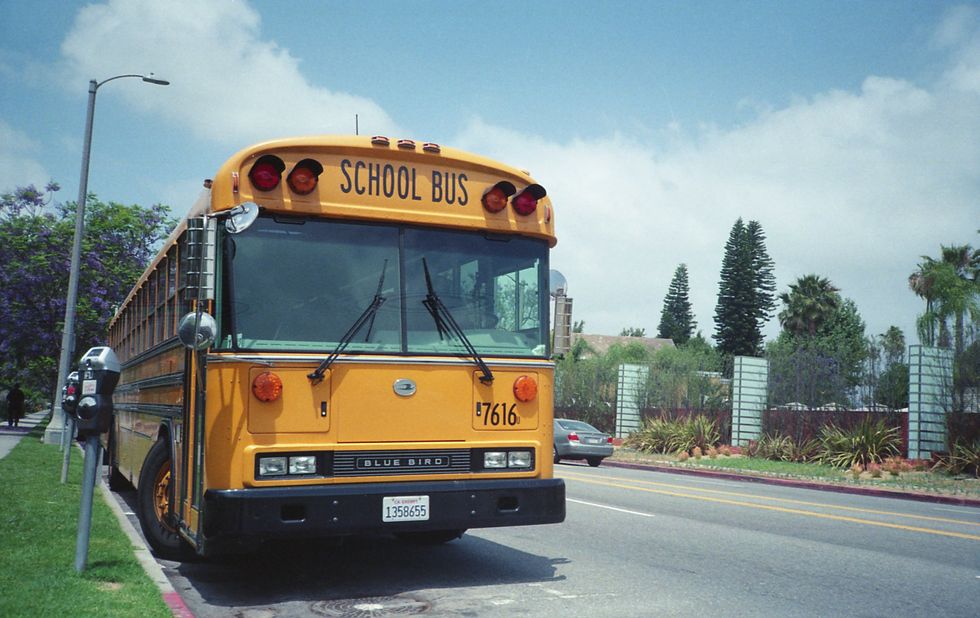 upload.wikimedia.org
Santa Monica-Malibu Unified School District's Superintendent Ben Drati sent a letter to parents, guardians and staff on Thursday evening telling them that in accordance with directive from Gov. Newsom and county health and education officials that the district will remain closed until further notice with distance learning continuing. The school is also continuing its meal services for students at four school sites. -- Tami Abdollah
Navy hospital ship Mercy enters the Port of Los Angeles
Navy doctors from USNS Mercy perform joint replacement surgery in Vietnam during Pacific Partnership 2015
Mayor Eric Garcetti was on hand to greet the U.S. Navy hospital ship Mercy as it arrived at the Port of Los Angeles to ease the crush of coronavirus patients expected to slam local hospitals. The ship, which departed from San Diego on Monday, will provide 1,000 hospital beds. The Mercy will also have doctors, nurses and other medical staff to accept patients who do not have COVID-19. California Gov. Gavin Newsom and Garcetti have been warning residents to expect that the virus will not peak for a few weeks, and that a quarantine could last months as the state tries to get a handle on the crisis. There are 4,204 confirmed coronavirus cases in California, and 85 deaths as of late Thursday,

Bill Gates warns there's "no middle ground" in coronavirus fight
upload.wikimedia.org
Bill Gates was a trending toping on Twitter on Friday after his appearance on a CNN town hall with Anderson Cooper and Dr. Sanjay Gupta. The Microsoft co-founder cautioned that "there is no middle ground" in the fight against the novel coronavirus, calling for a coordinated effort to effectively shut down normal life across the United States to stop the spread of COVID-19 and minimize the long-term economic impact. Cooper did not mention President Trump by name, and Gates is traditionally careful not to delve into politics, but the question was a clear reference to the president's stated goal to return the country to normal by Easter Sunday, April 12, a little more than two weeks away. "No, it's not realistic," Gates said. "The numbers are still going up." He's calling for a 6-10 week nationwide quarantine.
From Your Site Articles
Related Articles Around the Web
Microsoft co-founder Bill Gates said Tuesday morning that the U.S. acted too slowly and missed its chance to avoid mandatory stay-at-home orders to deal with the COVID-19 crisis, saying that "everybody should have taken notice back in January" when the first case was detected in Washington state.
"There's the period between where we realized it was transmitting and now where we should've done more," Gates said during a video discussion with Chris Anderson of TED, a non-profit organization that hosts talks and online communities.
"It's very tough to say to people, 'Hey keep going to restaurants, go buy new houses, ignore that pile of bodies over in the corner, we want you to keep spending because there's some politician that thinks GDP growth is what counts,'" Gates said. "It's hard to tell people during an epidemic … that they should go about things knowing their activity is spreading this disease."
"It's disastrous for the economy, but the sooner you do it in a tough way, the sooner you can undo it and go back to normal," Gates added.
President Trump has said over the past day that he wants to quickly reassess shutdowns across the country to lessen the economic impact.
In his talk Tuesday morning, Gates acknowledged that the economy would suffer but said that "there really is no middle ground." He suggested that we maintain a mandated shutdown of six to 10 weeks across the country.
A leading philanthropist on global public health, Gates over the past decade has foreshadowed something like the novel coronavirus, which has now infected 408,892 people worldwide and killed 18,259. His TED Talk from 2015 titled "The next outbreak? We're not ready" has been viewed more than 16 million times on YouTube.
The clear message is that we have no choice to maintain this isolation, and that's going to keep going for a period of time
The Bill and Melinda Gates Foundation has pledged up to $100 million to combat COVID-19 worldwide. The foundation is also giving an additional $5 million to help Washington state officials deal with the crisis.
Gates said on Tuesday that the U.S. needs to accelerate and better navigate COVID-19 testing.
"We can figure out which antiviral drugs work within two or three weeks and get those scaled up and we can make the vaccine if we're really ready probably in six months," Gates said.
Continue reading for highlights from Gates' responses on TED.
How will the U.S fare amid the coronavirus outbreak?

Gates: The clear message is that we have no choice to maintain this isolation, and that's going to keep going for a period of time. So this is not going to be easy. We need a clear message about that. It is really tragic that the economic effects of this are very dramatic. I mean, nothing like this has ever happened to the economy in our lifetimes. But money, you know, bringing the economy back, that's more of a reversible thing than bringing people back to life. So we're willing to take the pain in the economic dimension, huge pain in order to minimize the pain and disease in the death dimension.
What are you thoughts on the idea of reopening the economy?
Gates: It is very irresponsible for somebody to suggest we can have the best of both worlds. What we need is an extreme shutdown. If things go well then you can start opening back up.
How should countries who don't have the luxury of social distancing or great health systems in place be handling this virus?
Gates: But in the developing countries, particularly in the Southern hemisphere, the seasonality is large. The ability to isolate — when you have to go out to get your food every day and earn your wage, when you live in a slum where you're very nearby each other — it gets very hard to do. I think it's way more difficult as you move down the income ladder than it is in a country like the United States…and so we should all accelerate the vaccine, which eventually will come.
What can people do from their own homes right now to try and help?
Gates: "Well, there's a lot of creativity. Can you mentor kids who are being forced into an online format where school systems weren't really ready for that? Can you organize some giving activity that gets the food banks to step up where there's problems there? The U.S. has this tradition of philanthropy, traditional civil society coming together. There's a few things the government needs to do, but most of the things that will moderate the pain, the isolation, the damage here…everyone can think how they jump into that. These are such unprecedented times, and it really should draw out that sense of creativity, while complying with the isolation mandates.
Bill Gates is leaving Microsoft's board, 45 years after co-founding the company with his childhood friend Paul Allen. Gates also announced that he is stepping down from the board of Berkshire Hathaway, led by his friend and philanthropic partner Warren Buffett.
Gates, 64, wrote in a post on LinkedIn that he is leaving the boards "to dedicate more time to philanthropic priorities including global health and development, education, and my increasing engagement in tackling climate change. The leadership at the Berkshire companies and Microsoft has never been stronger, so the time is right to take this step."
However, he hasn't severed his ties with Microsoft completely. The company says Gates will continue to serve as a technology adviser to CEO Satya Nadella and other Microsoft leaders.
Microsoft "will continue to benefit from Bill's ongoing technical passion and advice to drive our products and services forward," Nadella said in a statement, crediting Gates for founding the company "with a belief in the democratizing force of software and a passion to solve society's most pressing challenges."
Shares of Microsoft are down 3 percent in after-hours trading, following the announcement.

Gates is still closely associated with the company in the mind of the public, but in reality he has been gradually unwinding his connections to Microsoft as he has shifted his focus to the Bill & Melinda Gates Foundation and his Gates Ventures private office.
"With respect to Microsoft, stepping down from the board in no way means stepping away from the company," he wrote in his post. "Microsoft will always be an important part of my life's work and I will continue to be engaged with Satya and the technical leadership to help shape the vision and achieve the company's ambitious goals. I feel more optimistic than ever about the progress the company is making and how it can continue to benefit the world."
Today's announcement comes 20 years after Gates stepped down as Microsoft CEO, after a bruising antitrust battle with U.S. regulators battered his reputation and left the company struggling to compete with a new generation of technology giants. Gates continued working at the company until 2008, when he left his day-to-day duties as chief software architect.
He remained Microsoft chairman until 2014 and had been on the board since then.
In the meantime, both Microsoft and Gates have experienced a renaissance. The company has risen back into the ranks of the world's most valuable companies. Gates has emerged as an outspoken leader in global health and science, sounding the alarm over the potential for a devastating pandemic and helping to fund potential solutions many years before the current spread of the novel coronavirus and the disease COVID-19.