berkshire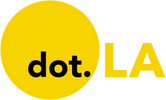 Get in the KNOW
on LA Startups & Tech
X
berkshire
Bill Gates is leaving Microsoft's board, 45 years after co-founding the company with his childhood friend Paul Allen. Gates also announced that he is stepping down from the board of Berkshire Hathaway, led by his friend and philanthropic partner Warren Buffett.
Gates, 64, wrote in a post on LinkedIn that he is leaving the boards "to dedicate more time to philanthropic priorities including global health and development, education, and my increasing engagement in tackling climate change. The leadership at the Berkshire companies and Microsoft has never been stronger, so the time is right to take this step."
However, he hasn't severed his ties with Microsoft completely. The company says Gates will continue to serve as a technology adviser to CEO Satya Nadella and other Microsoft leaders.
Microsoft "will continue to benefit from Bill's ongoing technical passion and advice to drive our products and services forward," Nadella said in a statement, crediting Gates for founding the company "with a belief in the democratizing force of software and a passion to solve society's most pressing challenges."
Shares of Microsoft are down 3 percent in after-hours trading, following the announcement.

Gates is still closely associated with the company in the mind of the public, but in reality he has been gradually unwinding his connections to Microsoft as he has shifted his focus to the Bill & Melinda Gates Foundation and his Gates Ventures private office.
"With respect to Microsoft, stepping down from the board in no way means stepping away from the company," he wrote in his post. "Microsoft will always be an important part of my life's work and I will continue to be engaged with Satya and the technical leadership to help shape the vision and achieve the company's ambitious goals. I feel more optimistic than ever about the progress the company is making and how it can continue to benefit the world."
Today's announcement comes 20 years after Gates stepped down as Microsoft CEO, after a bruising antitrust battle with U.S. regulators battered his reputation and left the company struggling to compete with a new generation of technology giants. Gates continued working at the company until 2008, when he left his day-to-day duties as chief software architect.
He remained Microsoft chairman until 2014 and had been on the board since then.
In the meantime, both Microsoft and Gates have experienced a renaissance. The company has risen back into the ranks of the world's most valuable companies. Gates has emerged as an outspoken leader in global health and science, sounding the alarm over the potential for a devastating pandemic and helping to fund potential solutions many years before the current spread of the novel coronavirus and the disease COVID-19.