advekit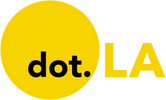 Get in the KNOW
on LA Startups & Tech
X
advekit
Even before the coronavirus pandemic, telehealth had been lauded as a great equalizer in the health care world.
The benefits were clear: It could help patients avoid travelling long distances and allow those with dependents to seek help without looking for childcare. And for poor neighborhoods and rural areas, where health care options are few and far between, telehealth could send specialists straight to their doors.
Those advantages have only become obvious during the pandemic, as executives from Honeybee Health, Advekit and Kenshō Health explained during dot.LA's panel "Telehealth: The New Way To Stay Healthy." The conversation was moderated by dot.LA's Rachel Uranga.
"We were seeing about 80% of people were looking for an in-person therapist and about 20% wanted to receive therapy via telehealth," said Alison LaSov, co-founder & CEO of therapy platform Advekit, referencing the company's pre-pandemic clientele breakdown. "And that has completely flipped at this point. So about 20% of sessions are now done in-person and 80% are telehealth."
Advekit, which raised $2.6 million in a seed round in June, pairs up potential patients with therapists based on a small quiz the patient takes.
Telehealth has soared during COVID. FAIR Health, a health insurance data nonprofit, found that telemedicine claims have increased 30 times over between August 2019 and August 2020. A study conducted by California Kaiser Permanente found that the volume of psychiatric appointments increased overall (by 7%) between 2019 and 2020.
The increasingly online adoption of telehealth services allowed online pharmacy Honeybee Health (the first U.S. pharmacy to ship abortion pills straight to the home) to keep people on their medication for a longer amount of time, according to Jessica Nouhavandi, co-founder, co-CEO & lead pharmacist at Honeybee Health.
"Continuity of care is really important. We want to help people stay on their medication, afford it, and be able to have the resources they need to do that," she said. "And so telemedicine really helped us be able to help keep people on their medication."
However barriers to entry still exist for communities that already have a hard time accessing health care services: the poor and those who live in rural areas.
There are a myriad of reasons for that - Medicaid and Medicare reimbursement rate is still sparse, which makes it difficult for patients to reimburse their treatments. And especially in rural areas, where broadband internet access is weak, video chatting with a health care professional might further create a gap between patient and provider, according to the American Hospital Association's Rural Health Task Force report in May.
Most importantly, patients still need to buy in to telehealth, which means people need to invest. The same Kaiser Permanente study found the rate of new psychiatric patients declined by 42% from 2019 to 2020.
However, telemedicine did work to bring more options to patients - instead of waiting on a long waitlist to see a specialist or a therapist, a patient might be able to find a professional across the country.
"When it was very geospecific, you had patients and providers who are likely very well suited to be working together but dispersed across the country and disconnected," said Krista Berlincourt, co-founder & CEO at Kenshō Health. "And you're creating a unified ecosystem, which is really the way that you want people to work, right?"
From Your Site Articles
Related Articles Around the Web

COVID-19 created a new normal that has upended work, life and finances and the reality is that everyone is just going to have reshuffle how we live, recalibrating employee expectations and creating more space for family.
That's the takeaway from dot.LA's strategy session on Tuesday with clinical psychologist Crystal Clements, Advekit chief executive and cofounder Alison LaSov and venture capital firm Crosscut Venture's managing director Brian Garrett. The panelists admitted they have all suffered from some anxiety due to the economic downturn and have found themselves reprioritizing their lives and looking for comfort in routines.
They have all found hope in connecting remotely with friends, family and in the generosity of others — whether that's founders taking pay cuts, or merely realizing that everyone is in this together in Italy, England, New York or Los Angeles.

"Accepting this is half the battle, this is our new normal," LaSov said. "I know a lot of founders I speak to are really hard on themselves because they can't quite figure out how to make the adjustments quick enough. But I think the more that we can remind ourselves that we're doing the best that we can. This is unprecedented for all of us, this global anxiety that we're all experiencing, so just having some self compassion and acceptance during this time it's really important."

Clements said that because the crisis is still new, many of her clients are in triage mode figuring out what to do about money, their kids who are at home, and their own businesses as everyone is forced to stay home to avert the spread of the deadly disease. But, Clements said as the new reality sets she would advise people to find peace in their spirituality and look inward for direction during a very uncertain time.
"This period might last a few months. It might last — who knows, but there will be an end," she said. "You want to figure out who you want to be during this time, what are your values, what are you standing for, and strengthen them."
Garrett, whose Santa Monica-based firm is in the process of deploying $125 million in its fourth fund, said he isn't pushing as hard to raise funds now and is instead working with his portfolio companies and founders to weather the storm.
"My philosophy has been 'go with the flow and get as much done as I can but also realize right now'," he said. "Nothing else matters in my business world, in more than just taking care of my portfolio companies, taking care of those founders and trying to support them in any way I can."
Garrett could be an exception. Some managers react just the opposite, micromanaging their remote employees, fearing their productivity has dropped. Meanwhile employees are nervous they are going to lose their job, as unemployment skyrockets in the midst of the recession.
"It's been very stressful for some people," Clements said. Mangers and their employees should be talking about what they need and in the meantime, she said, be a bit more forgiving.
"It's natural for an entrepreneur to potentially micromanage the situation or believe that they need to stay more on top of things (but) at the end of the day I don't think that's what employees want," Garrett said. "I think they want to believe that their bosses trust that they're contributing to the best they can to the success of the business."
While working from home can be a dream come true for some, it has also lengthened the work day for some.
According to NordVPN, a personal virtual private network service provider, U.S. workers have seen their average workday grow by 40%, adding an extra three hours to their days, or the largest jump worldwide. Meanwhile, the UK, France, Canada and Spain have seen a two hour increase in the length of their workdays.
Garrett said that it's key right now to for employers to be leaders and "facilitate a culture of trust" and empower their workers — "know that they're busting their butts" trying to do the best in this brand new world so that business can continue. He also recommended leaders be more empathetic to the fear and anxiety employees are facing and, as a leader, communicate what efforts are ongoing to extend runway and talk with investors.
"I've seen over the last week or so executive teams making a decision to take pay cuts across the board with a spirit of, 'we're all in this together so let's suffer slightly through our current income to get by, but not have to cut jobs, not have to give up X percent of our headcount,'" Garrett said. "And so we'll all suffer together to still try to achieve the goals."
Strategy Session: Coping During Quarantine www.youtube.com
__

Do you have a story that needs to be told? My DMs are open on Twitter @latams. You can also email me at tami(at)dot.la, or ask for my Signal. Follow Rachel Uranga on Twitter @racheluranga.Check back. We'll upload the video from this even shortly.
During the discussion, Brian Garrett, managing director of Crosscut Ventures, shared a spreadsheet of free mental wellness offerings that individuals and companies can take advantage of.
From Your Site Articles
Related Articles Around the Web