LA Metal Icon Expands His Cannabis and Design Brand into Nevada, Arizona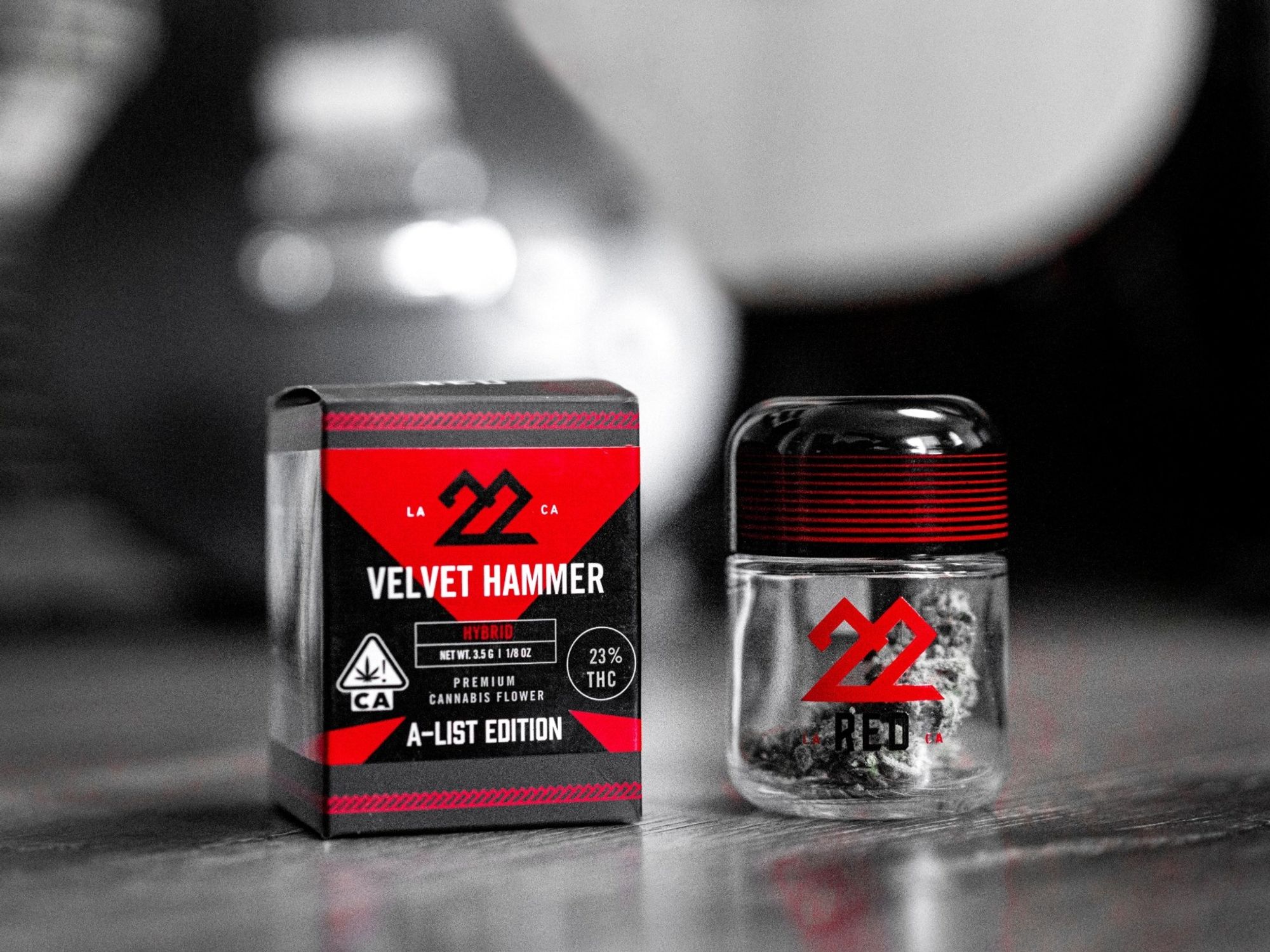 Wu-Tang Clan rapper Method Man recently launched a cannabis brand, "Taking Into Consideration All Lives," that will highlight racial injustice..

Former Disney star Bella Thorne has a brand called Forbidden Flowers that she will use to talk about the flower's healing powers, the original puffer Snoop Dogg has partnerships with Canopy Growth and billionaire rap mogul Jay-Z became the chief strategist for Caliva last year giving the brand an edge.
Celebrities are cashing in big on California's green rush and putting their own signature on it.
Shavo Odadjian, bassist for L.A. metal giants System of a Down is trimmed from the same mold. His 2018 startup, 22Red, celebrates creative minds and has a music production wing. He sees 22Red not just as a purveyor of cannabis, but of music, art and fashion. And it's just getting started.
---
"It's not just about getting high," Odadjian tells dot.LA at 22Red's minimalist headquarters, where glass garage windows and French doors separate conference rooms, offices and studios — far removed from its prior calling as a place of worship in downtown Pasadena.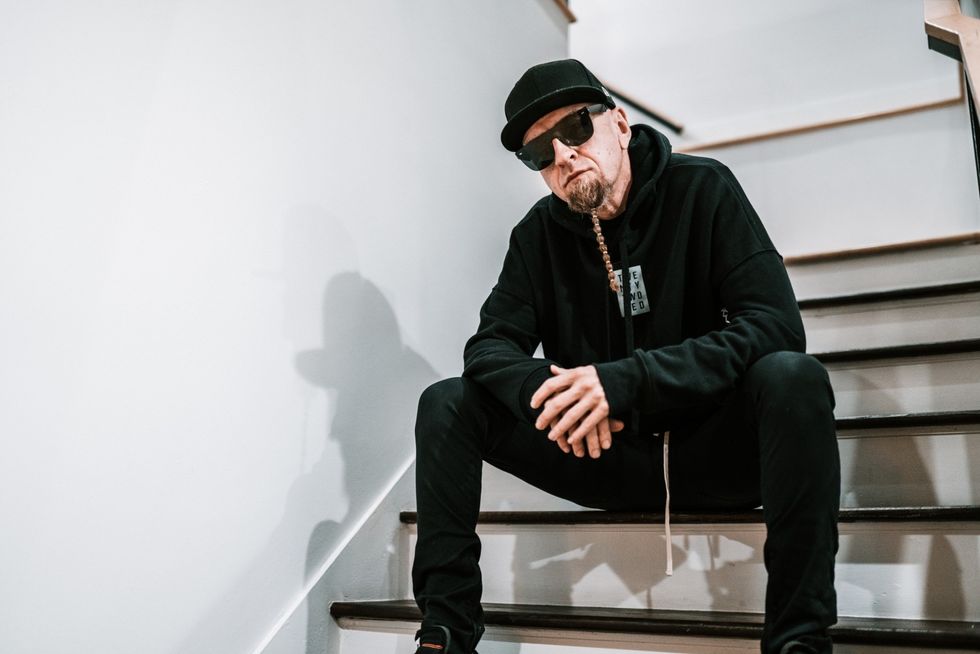 Shavo Odadjian, bassist for L.A. metal band System of a Down's cannabis startup, 22Red, celebrates creative minds and has a music production wing.
The company is working with HEX, a boutique accessories designer with a flagship store in downtown Los Angeles, to launch backpacks, bags and other products.

Each run is limited and marketed as exclusive with high quality stitching and material. "We're going to do custom stuff," Odadjian says. "I don't like too much branding."
Another collaboration is in the works with renowned L.A. tattoo artist Chuey Quintanar, whose realistic inks have been featured in museum exhibits. Quinatar, a master of the black and gray style that has roots in Chicano culture, is now vaunted by celebrities and high-end tattoo shops.
"What I believed in was creating a whole lifestyle brand that is beyond cannabis," says 22Red chief executive Harry Kazazian, who joined the company about a year ago. "It's bigger than Shavo. It's more about the arts, socializing and enjoying life."
Kazazian, a fellow Armenian who played in heavy metal bands, has known Odadjian for more than 25 years, travelling in many of the same circles. He was an early seed investor who helped the brand raise more than $1 million from friends and family.
"I've always looked up to Harry. He's an amazing person and a kind soul," Odadjian says of Kazazian.
"I needed someone that I could trust."
Kazazian brings not only a track record in outdoor sports and consumer goods to the operation, but deep knowledge of distribution and supply chains that can be leveraged. One of the company's brands, Hex, is producing 22Red gear. Kazazian co-founded Colorado-based Exxel Outdoors more than 20 years ago and remains the CEO as the company has grown. He wants to create a similar path for 22Red.
"My goal has been more about building a solid business foundation," Kazazian says of his new role. "My management style is more about longevity."
The brand is personal to Odadjian. He wants to build 22Red up in the very neighborhoods where he grew up and where System of a Down grew its audience in the '80s.
22Red launched in November at cannabis retailers, including Dr. Greenthumb's in Sylmar and City Compassionate Caregivers downtown. A small run of hoodies and t-shirts were produced at business partner Mike Basteguin's factory in Hollywood.
Odadjian attended the Rose and Alex Pilibos Armenian School in East Hollywood, along with System band mates Serj Tankian (lead vocals, keyboards) and Daron Malakian (vocals, guitar), though at different times.
"It was the hood. That's where I saw poverty, that's where I saw hookers, that's where I saw gangs, that's where I saw drugs," says Odadjian in a cadence as frenetic as his bass guitar. "I would go to sleep with the sound of helicopters, ambulances and police."
Drummer John Dolmayan's family was also part of that mass migration in the 1970s and 1980s to Armenian enclaves in Los Angeles, particularly Hollywood, the San Fernando Valley and Glendale, where the band ultimately formed.
"I could have gotten into anything. I could have been a gangbanger. I could have gotten into drugs. I could have died," Odadjian says. "I chose skateboarding and guitar."
When creating the brand, he drew inspiration from his life. Born on April 22 and married on May 22, he was 22 when System signed with American Recordings. His first two sons were also born two years, and 22 days apart.
The number resonated deeply with him. Twenty-two led to the color red.
Odadjian has synesthesia, a neurological condition that causes him to see colors with numbers, letters and even music.
"It's an association thing, and I associate things with color," Odadjian says, which causes the brain to process data through several senses at once.
22Red fit together in his mind.