"Synthetic Influencers" Are Perfect for Brand Building. So Why Haven't They Taken Off?
Lon Harris
Lon Harris is a contributor to dot.LA. His work has also appeared on ScreenJunkies, RottenTomatoes and Inside Streaming.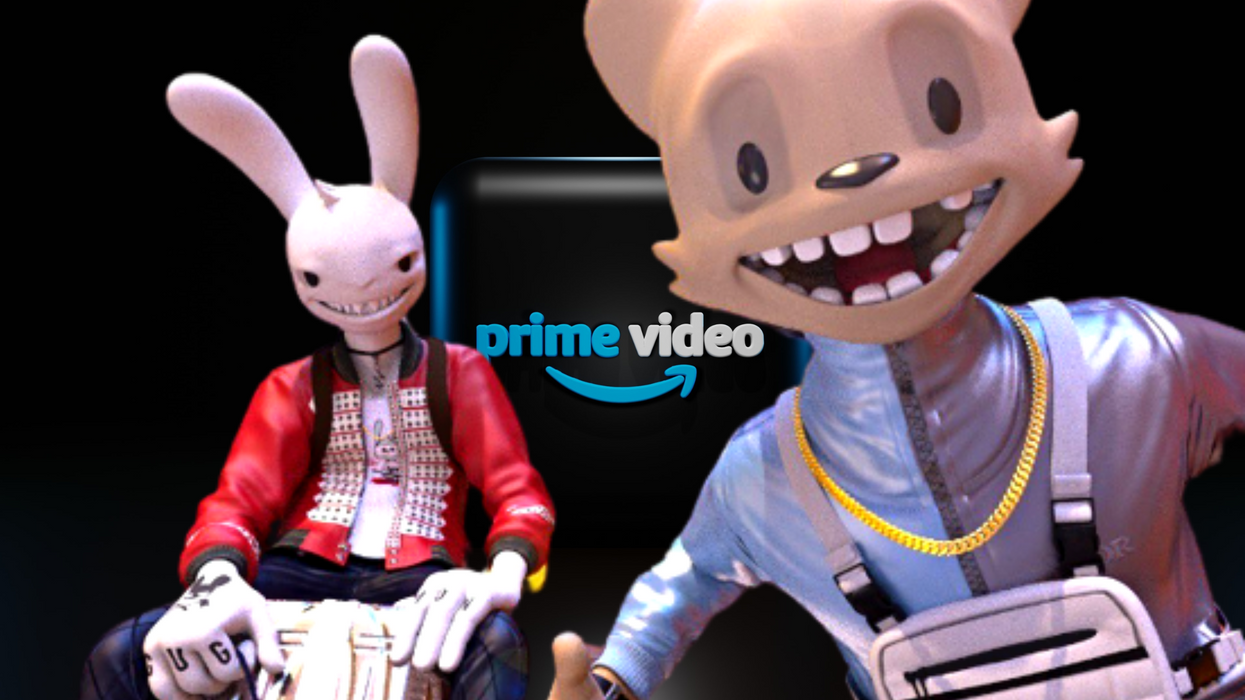 This is the web version of dot.LA's daily newsletter. Sign up to get the latest news on Southern California's tech, startup and venture capital scene.
Earlier this week, Amazon made a $20 million strategic investment in Superplastic, a media and entertainment startup that designs and creates "synthetic characters." The mega-retailer's Amazon Studios division apparently hopes to produce an original animated comedy series featuring some of Superplastic's line-up of digital stars, including anthropomorphic animal streetwear influencers Janky and Guggimon. Superplastic didn't disclose its valuation following the new round, which the company's referring to as their "Series A-4." It also included Craft Ventures, Google Ventures, Sony Japan and several other heavy hitters. They've raised $58 million so far.
Though the industry has cycled through a few other names prior to "synthetic characters" – including "virtual influencers" and "digital pop stars" – the core idea here has been around for quite some time. The virtual rock band Gorillaz was created by Damon Albarn and animator Jamie Hewlett in 1998, after all, and have been performing and recording ever since. The group has actually teamed up with Superplastic on a line of collectible toys.
---
Why are brands so interested in "synthetic characters?"
Flesh and blood human celebrities can massively raise the profile for a new company, project, or product, but they're ultimately self-serving, and incentivized to put their own artistic vision and career goals first before worrying about their corporate backers. Humans can also be difficult to control, a challenge that's certainly been frustrating in the past for platforms like YouTube and TikTok, that attempt to place advertising on frequently divisive or controversial user-generated content.
Fictional characters, on the other hand, are easy to control, endlessly reprogrammable, and they never experience fatigue or burnout. They can seamlessly move between platforms, content formats, and even genres, and they always do exactly what they're told. The appeal for marketers and advertisers in particular is obvious, and understandably, the field has been exploding.
Computer-generated Brazilian-Spanish model "Lil Miquela" has over 1.6 million followers on Instagram, and recently appeared in a Calvin Klein commercial alongside flesh-and-blood influencer Bella Hadid. Fable Studios' "virtual being" Lucy is available to interact with fans via Zoom and Facebook Hangouts. Popular Indonesian recording artist "Thalasya" has toured her island nation and occasionally shares photos from her recording studio, despite not actually existing in the physical realm.
A bevy of NFT projects over the last few years had similar ideas, promising collectors a chance to own characters who would soon be featured in video games, animated series, and beyond. Bored Ape creators Yuga Labs have actually launched one of the first real projects of its type, the skill-based game "Dookey Dash." Before his prized Bored Ape was stolen in a phishing scam, actor and producer Seth Green had even planned to produce an entire animated comedy series around him.
So why hasn't the "synthetic character" model taken off?
Superplastic's original characters have their own social media accounts, but not much of an organic audience for their antics at this point. Guggimon has under 10,000 followers on TikTok; Janky has about the same audience on Twitter. Their recent music video collaboration with Mercedes-Benz – co-starring another Superplastic character, Superdackel – received about 24,000 views in its first month online.
Traditionally, beloved new pop culture characters have emerged from within a storytelling context. Audiences meet them in a popular film or TV show or video game or comic book, get to know them a bit, and then decide whether or not to follow them in new adventures on other platforms or in sequels and follow-ups. By removing new characters from the context of a story, and launching them as individuals on, say, Instagram, tech and media companies have to define them, and give them compelling standalone personalities, in a vacuum.
Additionally, characters working within the context of a film or TV show exist purely to serve the needs of the creative team, to fit their ideal role within a larger world and story. But for a company like Superplastic, these characters are created with entirely different goals in mind. They're spokespersons (or spokescreatures), celebrity endorsers designed in part to team with outside brands and sell products and experiences. They need to be more malleable than other fictional characters, to sell whatever product or experience happens to be placed in front of them by their corporate masters. Rather than existing in one coherent story and reality, they can't be tied to any specific tone or sensibility or time or place. They're selling Mercedes this week, but it might be Fanta or PlayStations or Hawaiian vacations next.
The result, thus far, has tended to be characters designed by committee, with lots of "attitude" but little real personality. Think Poochie from "The Simpsons," devised not to be funny, for his own sake, but as part of a larger marketing and sales strategy.
What will the future of "synthetic characters" hold?
That's not to say projects like Superplastic's are doomed to failure. Founder and CEO Paul Budnitz has a successful history in launching similar projects, including the viral designer toy brand Kidrobot. When teamed with a company as massive and resource-rich as Amazon, with the ability to put original creations like Guggimon and Janky in front of millions of eyeballs, there's still tremendous potential for the company's new line of weirdo characters to find an appreciative audience.
Still, though Stan Lee was doing it five times a day in the 1960s and '70s, there's a certain "lightning in a bottle" alchemy to devising a new character who will truly connect with audiences on a global scale. For every iconic digital pop sensation, there's an offensive AI rapper who got unplugged almost immediately.
Lon Harris
Lon Harris is a contributor to dot.LA. His work has also appeared on ScreenJunkies, RottenTomatoes and Inside Streaming.