Sarah Favot
Favot is an award-winning journalist and adjunct instructor at USC's Annenberg School for Communication and Journalism. She previously was an investigative and data reporter at national education news site The 74 and local news site LA School Report. She's also worked at the Los Angeles Daily News. She was a Livingston Award finalist in 2011 and holds a Master's degree in journalism from Boston University and BA from the University of Windsor in Ontario, Canada.
During the pandemic, California schools and nonprofits found themselves in desperate need of technical equipment to stay connected to their communities, clients and students.
Meanwhile, hundreds of thousands, if not millions, of laptops, monitors and keyboards began collecting dust in tech offices across the state after Gov. Gavin Newsom ordered office workers in non-essential roles to stay home.
The disconnect gave Will Bumpus pause.
Tech companies were offering employee stipends so they could buy an ergonomic chair or an extra monitor to furnish a home office. On a 'listening tour' to C-Suite leaders of California companies, it became clear some of the gear that was being replaced in home offices throughout the state, was not going to be needed.
That's when he had an idea: What if some of that valuable equipment could go to Black and Latino students who were missing classes and had no sure way to reconnect with their schools? Or to nonprofits that serve these communities?
In August 2020, Bumpus founded reWerk, a not-for-profit company that receives corporate donations and redistributes them to nonprofits and schools to close the digital divide. So far, major companies like Disney, Twitter and Yelp have donated equipment.
"You were reading stories about some of these organizations where students were going to Taco Bell to get internet, going to Starbucks to get internet," Bumpus said. "And it just made it so much clearer that the digital divide is only getting worse as it relates to COVID."
The digital divide is generally a reflection of socioeconomic and racial inequities.
A 2020 UCLA study found Black and Latino households were 1.3 to 1.4 times as likely as white households to experience limited digital access, while two in five low-income households had limited access to a computer or the internet.
In practice, it can mean the difference between a student who has access to multiple devices at home and high-speed internet and one who has to share one device among the entire family and has slower internet speeds.
And as classes moved online and teachers began embracing technology, a shift that is expected to continue as classrooms reopen, the digital divide is growing even starker.
On that listening tour, Bumpus, an early-stage investor and partner at Concrete Rose Capital -- which works with tech startups that are led by or targeted toward people of color -- and the son of TV host Gayle King, asked these tech companies if they wanted to donate excess equipment.
Disney recently donated nearly 400 MacBooks and PC laptops and more than 200 monitors to reWerk, which then distributed them to Loren Miller Elementary School in South Los Angeles, Digital NEST and StreetCode Academy.

Jacob Martinez, founder of DigitalNest, a reWerk partner, described the tech offices as "office utopias," Bumpus said. They had everything you needed to work, but sat empty.
Bumpus said not only will the donations of computers and monitors give those children access, it can help inspire them to aspire to a job in tech.
"A story I would love to tell in a year or so is one of the laptops that was donated from Disney was brought to a Black kid in Crenshaw, who then can not only develop something on there, but learn that that same engineer at Disney made a new film on this, and now I want to go into film production," Bumpus said. "I want them to understand, hey, you have the same machine, you have the same access to that opportunity to do the same thing."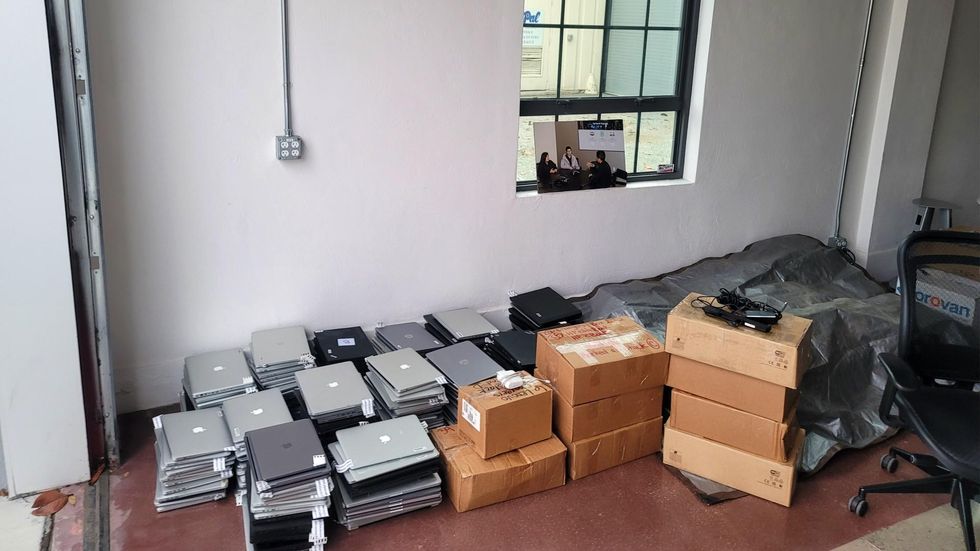 Since it launched, reWerk has donated more than 2,000 items valued at more than $2 million to nonprofits, schools and community organizations.
Twitter, the first company to donate, gave furniture and TVs. It required five 52-foot semi-trucks to move the gear from its San Jose offices and deliver it to a new tech center in Salinas.
Cruise donated more than 100 items of office furniture to SoLa Impact's The Beehive, a business campus designated as an "opportunity zone." The site houses a new Tech & Entrepreneurship Center which held a free technology and entrepreneurship youth camp for middle schoolers in the summer.
Sherri Francois, SoLa's chief impact officer, said the center's Mac Lab didn't have desks until reWerk stepped in.
"We want the students in South Central, when they come to our center to not only be immersed in an experience of what it would be like to work in a professional environment, but while they're learning, sort of establish that love of learning. And we think it's important when they walk in, they feel the whole 'wow' factor," she said.
"They feel a bit of empowerment because they're working at workstations that mimic what would be at these large tech companies and they're middle schoolers. It's pretty cool for them."
Correction: An earlier version of this post mischaracterized reWerk as a nonprofit. It is a not-for-profit company.
From Your Site Articles
Related Articles Around the Web
Sarah Favot
Favot is an award-winning journalist and adjunct instructor at USC's Annenberg School for Communication and Journalism. She previously was an investigative and data reporter at national education news site The 74 and local news site LA School Report. She's also worked at the Los Angeles Daily News. She was a Livingston Award finalist in 2011 and holds a Master's degree in journalism from Boston University and BA from the University of Windsor in Ontario, Canada.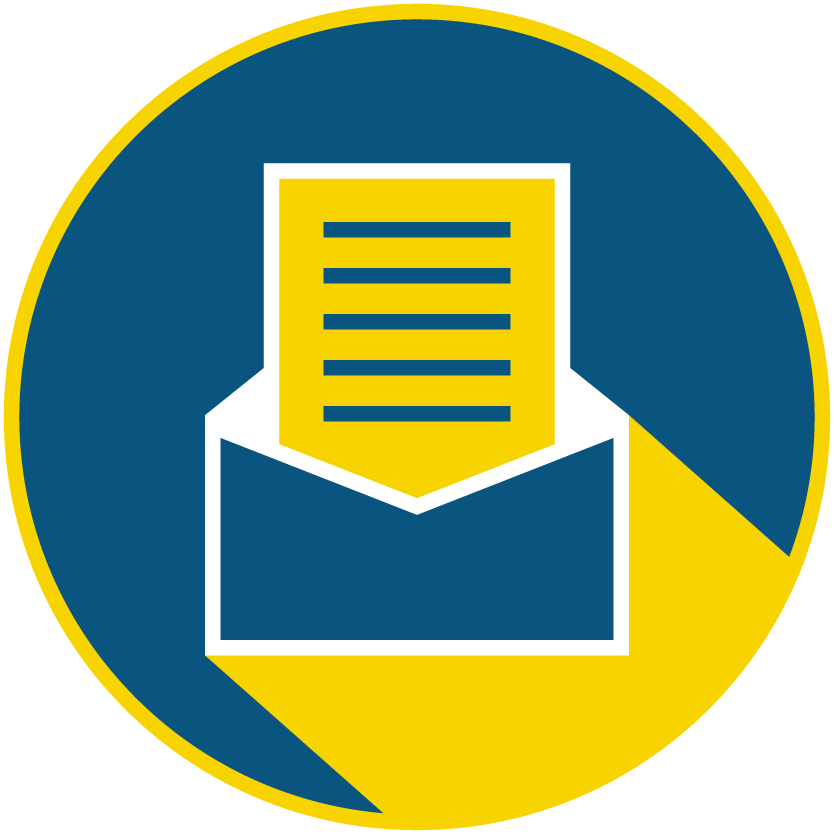 Subscribe to our newsletter to catch every headline.
Los Angeles is home to the second-highest largest homeless population in the U.S. While new resources have been allocated to creating housing during the pandemic, it's not enough. Tent cities crowd freeway underpasses and sit alongside neighborhoods.

For Berok Khoshnevis, this crisis represents an opportunity. Khoshnevis is a professor of engineering at the University of Southern California and has had a lifelong interest in the potential of 3D printing. Since the 1980s, he has been working with 3D printed machinery, with a special emphasis on the creation of large structures.
Lately, Khoshnevis has been turning his attention to automated 3D printing construction technology, an application he believes could be used to meet Los Angeles' dire need for new housing solutions.
His vision is off to a promising start: In 2020, he was awarded a project by the L.A. County Development Authority to build four low-income housing units. Given the push for housing in California (and the rest of the U.S.), Khoshnevis' project could be a bellwether for a new phase of affordable housing.
Printing Buildings on Demand

Khoshnevis has invented a new method of 3D printing structures called Contour Crafting. While in certain aspects 3D printing of structures is limited, and only able to use certain materials, the speed at which it enables you to build new structures with reduced labor is impressive.
For Khoshnevis, one of the most promising aspects of 3D printed building technology is the ability it creates for users to print buildings whenever, and wherever, the need for new construction arises.
"The intention is to print on site, which is the main potential of this technology," he said. "You have to have a foundation, and then the machine will build the structure from the ground up."
With a single user machine, the user prints each layer of the structure in sequence, pausing in between each layer to allow the substrate to dry.
"We can add chemicals to make sure the materials can cure more quickly," said Khoshnevis, meaning that whatever concrete material the user chooses to base their structure on will dry much faster than is typical for conventional construction processes.
The way the machine operates varies considerably depending on the demand of the build site, as well as the type of machine used.
"There are different machine designs that require different levels of preparation," explained Khoshnevis. "For example, we created a system for the government that allows a single person to set up the machine on site in fifteen minutes. The machine can use any kind of structural material that can be turned into paste, any form of concrete."
New Housing in Record Time
According to Khoshnevis, this method can cut the time needed to build by as much as half. Conventional construction methods are able to complete the framing process, building walls and a roof, in about a month or two.
"Typically for a thousand square foot building you should be able to print it in one day," said Khoshnevis. "At that point, you can add other components, such as HVAC and electrical. Right now, 3D printing can only create the shell of a building, but I have patented processes for automated plumbing and electrical insulation, as well as automated reinforcement."
With faster new technologies and a streamlined permitting process, contour crafted buildings could help dramatically close Los Angeles' housing gap, providing housing to the approximately 41,290 unhoused people living in Los Angeles County alone.
The Economics of New Housing
Although housing advocates were just given a massive infusion of new funding from the county, building as many new units of housing as possible within budget is always of paramount concern. And according to Khoshnevis, contour crafting technologies can help save money as well as time.
"This technology can be used to speed up construction and make it cheaper, saving money on labor costs while reducing material waste," he said. "Part of the cost-saving is in the speed of construction, but there's also a reduction in the amount of workers you need to hire, and lowered material costs."
As Khoshnevis points out, the price of land is often the largest expense in the construction of new public housing. Contour crafting can help save money here too, enabling builders to erect new units on lots that aren't suitable for conventional, large scale construction.
Los Angeles still has tens of thousands of vacant lots scattered throughout the city, many of them oddly shaped or difficult to access with construction machinery. But with a single operator contour crafting machine, builders could begin to take advantage of some of this unused space.
Dana Bean from Union Station Homeless Services agrees that innovative thinking is necessary if Los Angeles has any hope of addressing the homeless crisis.
"Los Angeles is in dire need of additional housing opportunities for our unhoused community members," she said. "We have seen some additional housing resources in the past months of the pandemic, including vacant hotels through project homekey and product roomkey, as well as palette shelters that are going up around the city that provide temperature controlled rooms with a door that locks. These interim housing solutions can provide a safe space for those in need of it."
Bean says that technologies like Khoshnevis' key utility is enabling housing first solutions oriented towards getting people off the streets.
"We're opening a tiny house village in Eagle Rock at the end of the year, and while we initially saw some community concern about the construction issue," she said. "But once people saw that the project would be taking people off the streets of their neighborhoods and giving them housing, they were incredibly grateful."
Ultimately, Khoshnevis says that he's interested in seeing the ways housing advocates put his contour crafting technology to use, adding that he believes this technology has the potential to change the face of the contemporary construction industry.
"Construction is the only domain of human endeavor that is still done manually," he said. "It is a very dangerous task, and many people are unable to participate in the industry due to physical limitations. 3D technology would allow more people to participate in the construction industry. One thing I can say for certain is that construction is not going to stay manual forever."
And with the potential of contour crafting technology, an automated solution to Los Angeles' housing construction crisis could be closer than we think.
Harrison Weber
Do you know something we should know about L.A. tech or venture capital? Reach out securely via Signal: +1 917 434 4978.
Harrison is dot.LA's senior finance reporter. They previously worked for Gizmodo, Fast Company, VentureBeat and Flipboard. Find them on Twitter: @harrisonweber. Send tips on L.A. deals to harrison@dot.la. Pronouns: they/them.
Santa Monica-based wineseller Winc has postponed its expected debut on the New York Stock Exchange.
The IPO was anticipated for this week, valuing the company at around $263 million. Instead, it has been pushed to a later, unknown date, a NYSE spokesperson confirmed in a call with dot.LA. As of Friday afternoon, Winc's expected stock symbol — "WBEV" — was still reserved in the exchange's system, the spokesperson said. Winc did not respond to a request for comment.
Winc offers a wine subscription service tailored to shoppers' palettes. Through collaborations with vineyards and other brands, the company said it aims to churn out as many as 10 new wine brands a year, according to an SEC filing released last week.
Winc aimed to sell five million shares at a price between $14 and $16 that would have netted about $80 million. It also offered its underwriters additional shares worth about $12 million.
As the pandemic shuttered storefronts, Winc saw the upside of an online sales boom. Between subscriptions and deals with wholesalers, the firm says it sold more than 430,000 cases of wine in 2020, up 80% from the prior year.
But while that global catastrophe seems to have helped Winc, another crisis poses a threat to both the firm and the wider wine business.
From Your Site Articles
Related Articles Around the Web
Harrison Weber
Do you know something we should know about L.A. tech or venture capital? Reach out securely via Signal: +1 917 434 4978.
Harrison is dot.LA's senior finance reporter. They previously worked for Gizmodo, Fast Company, VentureBeat and Flipboard. Find them on Twitter: @harrisonweber. Send tips on L.A. deals to harrison@dot.la. Pronouns: they/them.
Samson Amore
Samson Amore is a reporter for dot.LA. He previously covered technology and entertainment for TheWrap and reported on the SoCal startup scene for the Los Angeles Business Journal. Samson is also a proud member of the Transgender Journalists Association. Send tips or pitches to samsonamore@dot.la and find him on Twitter at @Samsonamore. Pronouns: he/him
Digital storage company OpenDrives is planning a move into the lucrative world of esports and gaming and has hired former Activision Blizzard post production lead André Rievers to help lead the effort.

OpenDrives is a backend storage provider for some of Hollywood's biggest studios including WarnerMedia, Disney, NBCUniversal, Dreamworks, Paramount, Netflix and the Los Angeles Kings hockey team.
And it already has three hot names in gaming – Santa Monica-based Riot Games, Culver City-based esports team 100 Thieves and "Fortnite" maker Epic Games – as clients. OpenDrives raised $20 million in January.
OpenDrives' product is a physical drive enabled with software that lets production editors avoid the time consuming process of compressing and decompressing video files. That's especially valuable in increasingly collaborative workflows that require rendering and sharing large files extremely fast.
Rievers was named as vice president of operations, a role that will let him put these tools in the hands of editors producing live esports events, something he knows well.
"The pain point for us is really the storage not being able to handle the content, or not being able to provide the content fast enough, or at full resolution for the editor," Rievers explained. "It's not allowing the editor or the producer to focus on their creativity. With OpenDrives, it's like the system is not even there."
Rievers spent nearly four years at Activision as head of post-production, managing a team of editors that quickly turned around footage for live events like the company's annual BlizzCon showcase and esports matches in the Overwatch and Call of Duty Leagues. Prior to that he was a post-production manager at Univision for four and a half years, and led live production on the 2014 World Cup in Brazil.
While producing these events, Rievers and his team quickly noticed that where the digital files were stored – and how quickly they could be accessed and edited – greatly impacted how the overall final product would look.
"As the end user, the last thing I want to have to worry about is what storage I'm working with, (and) the thing about open drives is that it's it's the best thing I've ever seen," Rievers said.
He joked that he tried many times to push OpenDrives' network-attached software's limits as a customer, and was impressed by how well it worked under pressure.
"Every chance I had to test or to demo OpenDrives, I did my absolute best to try to break it and fight it," Rivers said. "If it wasn't me, it was one of my editors… and nobody could break it."
OpenDrives chief operations officer Sean Lee.
Rievers argued that he was interested in the OpenDrives software not just because it was fast, but because when he used it he actually almost forgot it was there, but it did the heavy lifting in the background for his team as they rapidly edited, produced and shipped dense video files.
OpenDrives chief operations officer Sean Lee said OpenDrives wants to run in the background without disrupting the workflow.
Lee spent years working at NBCUniversal production prior to joining OpenDrives.
Often he'd have a problem that'd need "to be fixed within the hour because I have a deadline to meet. If my storage isn't working, and I'm not having this good experience, I may have hundreds of VFX artists or editors just sitting around waiting for this thing to work."
Lee sees opportunity opening up as pandemic restrictions ease. The esports leagues will resume live broadcasts from around the world as they compete in real-time, meaning they might benefit from upgrading their storage.
"If storage is doing its job, you should not even know that it's there," Lee said.
From Your Site Articles
Related Articles Around the Web
Samson Amore
Samson Amore is a reporter for dot.LA. He previously covered technology and entertainment for TheWrap and reported on the SoCal startup scene for the Los Angeles Business Journal. Samson is also a proud member of the Transgender Journalists Association. Send tips or pitches to samsonamore@dot.la and find him on Twitter at @Samsonamore. Pronouns: he/him