reboot la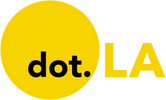 Get in the KNOW
on LA Startups & Tech
X
reboot la
During the pandemic, California schools and nonprofits found themselves in desperate need of technical equipment to stay connected to their communities, clients and students.
Meanwhile, hundreds of thousands, if not millions, of laptops, monitors and keyboards began collecting dust in tech offices across the state after Gov. Gavin Newsom ordered office workers in non-essential roles to stay home.
The disconnect gave Will Bumpus pause.
Tech companies were offering employee stipends so they could buy an ergonomic chair or an extra monitor to furnish a home office. On a 'listening tour' to C-Suite leaders of California companies, it became clear some of the gear that was being replaced in home offices throughout the state, was not going to be needed.
That's when he had an idea: What if some of that valuable equipment could go to Black and Latino students who were missing classes and had no sure way to reconnect with their schools? Or to nonprofits that serve these communities?
In August 2020, Bumpus founded reWerk, a not-for-profit company that receives corporate donations and redistributes them to nonprofits and schools to close the digital divide. So far, major companies like Disney, Twitter and Yelp have donated equipment.
"You were reading stories about some of these organizations where students were going to Taco Bell to get internet, going to Starbucks to get internet," Bumpus said. "And it just made it so much clearer that the digital divide is only getting worse as it relates to COVID."
The digital divide is generally a reflection of socioeconomic and racial inequities.
A 2020 UCLA study found Black and Latino households were 1.3 to 1.4 times as likely as white households to experience limited digital access, while two in five low-income households had limited access to a computer or the internet.
In practice, it can mean the difference between a student who has access to multiple devices at home and high-speed internet and one who has to share one device among the entire family and has slower internet speeds.
And as classes moved online and teachers began embracing technology, a shift that is expected to continue as classrooms reopen, the digital divide is growing even starker.
On that listening tour, Bumpus, an early-stage investor and partner at Concrete Rose Capital -- which works with tech startups that are led by or targeted toward people of color -- and the son of TV host Gayle King, asked these tech companies if they wanted to donate excess equipment.
Disney recently donated nearly 400 MacBooks and PC laptops and more than 200 monitors to reWerk, which then distributed them to Loren Miller Elementary School in South Los Angeles, Digital NEST and StreetCode Academy.

Jacob Martinez, founder of DigitalNest, a reWerk partner, described the tech offices as "office utopias," Bumpus said. They had everything you needed to work, but sat empty.
Bumpus said not only will the donations of computers and monitors give those children access, it can help inspire them to aspire to a job in tech.
"A story I would love to tell in a year or so is one of the laptops that was donated from Disney was brought to a Black kid in Crenshaw, who then can not only develop something on there, but learn that that same engineer at Disney made a new film on this, and now I want to go into film production," Bumpus said. "I want them to understand, hey, you have the same machine, you have the same access to that opportunity to do the same thing."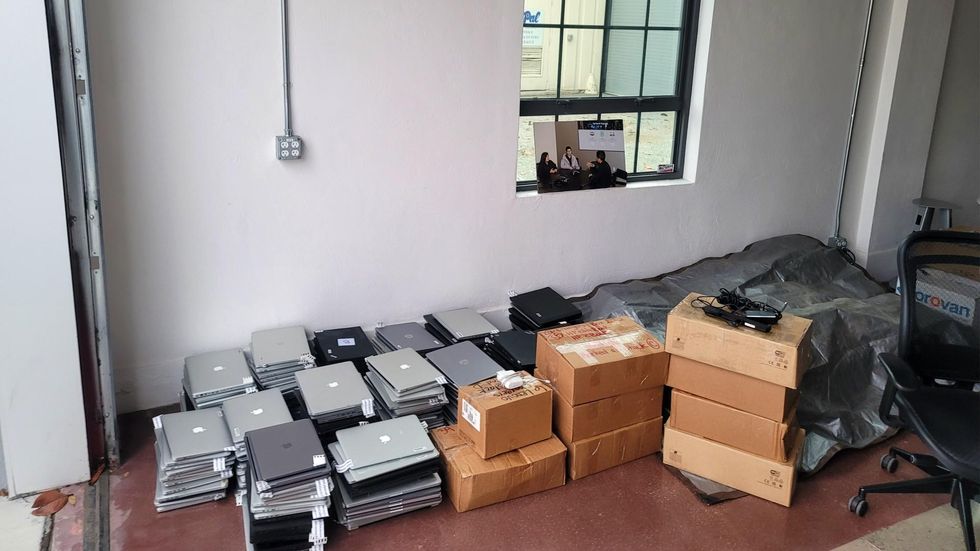 Since it launched, reWerk has donated more than 2,000 items valued at more than $2 million to nonprofits, schools and community organizations.
Twitter, the first company to donate, gave furniture and TVs. It required five 52-foot semi-trucks to move the gear from its San Jose offices and deliver it to a new tech center in Salinas.
Cruise donated more than 100 items of office furniture to SoLa Impact's The Beehive, a business campus designated as an "opportunity zone." The site houses a new Tech & Entrepreneurship Center which held a free technology and entrepreneurship youth camp for middle schoolers in the summer.
Sherri Francois, SoLa's chief impact officer, said the center's Mac Lab didn't have desks until reWerk stepped in.
"We want the students in South Central, when they come to our center to not only be immersed in an experience of what it would be like to work in a professional environment, but while they're learning, sort of establish that love of learning. And we think it's important when they walk in, they feel the whole 'wow' factor," she said.
"They feel a bit of empowerment because they're working at workstations that mimic what would be at these large tech companies and they're middle schoolers. It's pretty cool for them."
Correction: An earlier version of this post mischaracterized reWerk as a nonprofit. It is a not-for-profit company.
From Your Site Articles
Related Articles Around the Web
It can be nearly impossible for former convicts to find a job in L.A. A new incubator is training formerly incarcerated Angelenos to start their own businesses instead.
"Nobody runs a criminal record check on a company," said Reboot LA program director Claudia Diaz.
Reboot LA will offer 28 formerly incarcerated individuals a chance to participate in their incubator program offered in partnership with the city of Los Angeles this fall. Its curriculum comes from Sabio Enterprises, a coding and educator developer community that provides boot camps for future software engineers.
"They're taking control, but just being hired on their own digital portfolios and their own talent," she said.
Because of the stigma, many people who have done time in prison or jail face higher hurdles to getting a job. Owning a company, instead of working for someone else or consulting as an individual is often an easier path toward economic sustainability. And studies show that jobs are also associated with lower recidivism.
Reboot LA helps students build skills to be competitive, including how to source clients, create a digital portfolio, perform full stack development and, ultimately, own their own tech consulting company.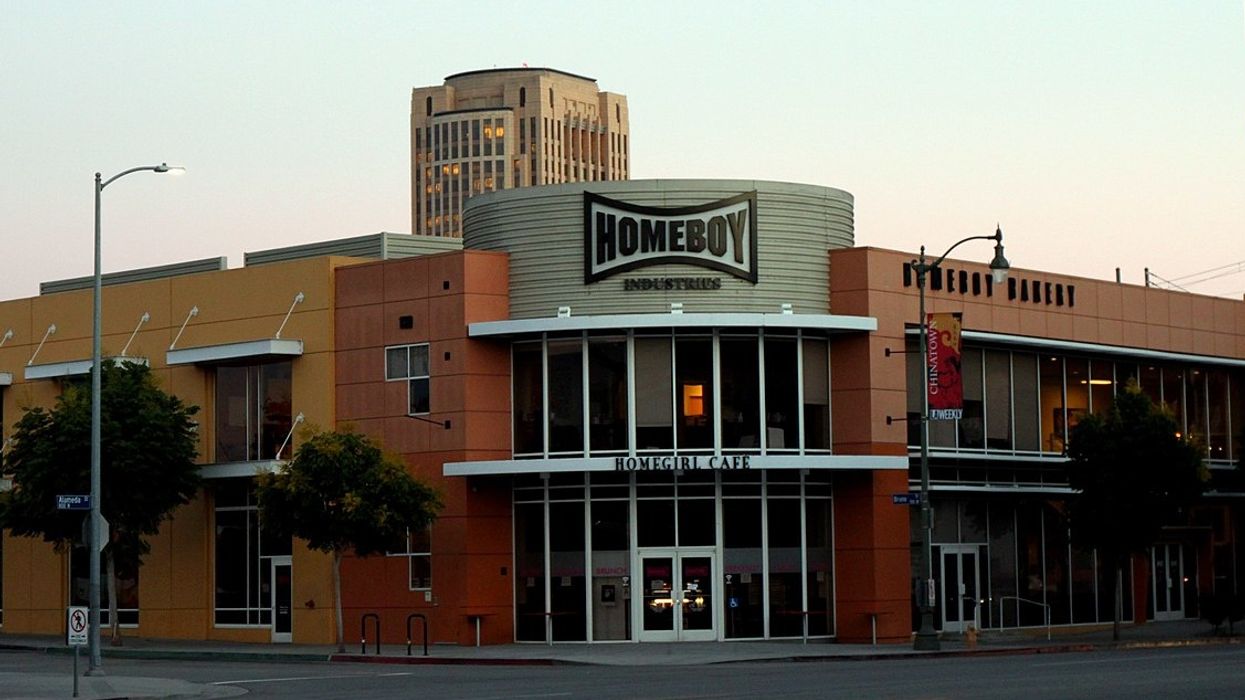 Home Boy Bakery & Home Girl Cafe
Reboot LA's Roots

Sabio co-founder and chief executive officer Liliana Monge came up with the idea while working with the Anti-Recidivism Coalition (ARC) in L.A. She thought Sabio's curriculum could help people with criminal records gain skills to work in tech and started devising a program to steer them toward employment after they finished a boot camp.

She hosted biweekly coding information sessions at Homeboy Industries and the Anti-Recidivism Coalition last year to gauge interest and engage possible participants.
But when Los Angeles went into lockdown, those classes went online and recruitment got harder. Then the city of Los Angeles agreed to cover the costs for 28 enrollees, and applications started to roll in. "In October, we finally got our first 100% remote program participant," she said.
Monge didn't want to disclose the names of participants because they attend classes alongside other Sabio students. She doesn't want her students to have to deal with the stigmas around incarceration. But she would say said the first participant is a Latina woman.
"[There is] a lack of women talent in the tech industry," Monge said. "So we're excited that our first program participant is a woman of color. And we look forward to having more program participants that are super diverse, and we want gender parity as well."
The city of Los Angeles was already working with ARC to provide job training to formerly incarcerated individuals. The Los Angeles Economic and Workforce Development Department (EWDD) noticed the tech workshops Sabio was doing with ARC. When Monge decided to expand the pilot program, EWDD worked closely with her to make Reboot LA available to all Angelenos with a record.
"The tech industry is thriving in Los Angeles, yet for some Angelenos, finding a job in this realm feels completely out of reach," said Carolyn Hull, general manager of EWDD. "EWDD invests in incubators as part of the city's mission to cultivate the city's clean tech industry and create opportunities for the city's underserved populations to gain access to the tech industry."
Few Legal Protections for Those with a Criminal Record
Angelenos with a criminal record are not legally protected against hiring discrimination based on their record. People with incarceration histories are four to six times more likely to be unemployed than peers without a record, according to data from the Prison Policy Initiative.
There have been a few recent measures in California that aim to provide them with protections against discrimination. But for the most part, these efforts haven't increased opportunities for formerly incarcerated people in the tech industry.
Last month, Governor Gavin Newsom passed an Assembly bill that expunges the criminal records of former prisoners who fought against the California wildfires Not all prisoners are on the front lines of fighting fires, however. And this measure is intended to help formerly incarcerated people seeking employment in emergency response.
In 2018, California passed the Fair Chance Act, known as "Ban the Box," which refers to a box on job applications that indicate whether the applicant has a criminal record. California employers cannot ask applicants about their conviction histories. But that doesn't protect employees from a criminal history check after they are hired, according to the California Department of Fair Employment and Housing. And any job that already requires a background check, such as those in finance or the government, is not subject to this law.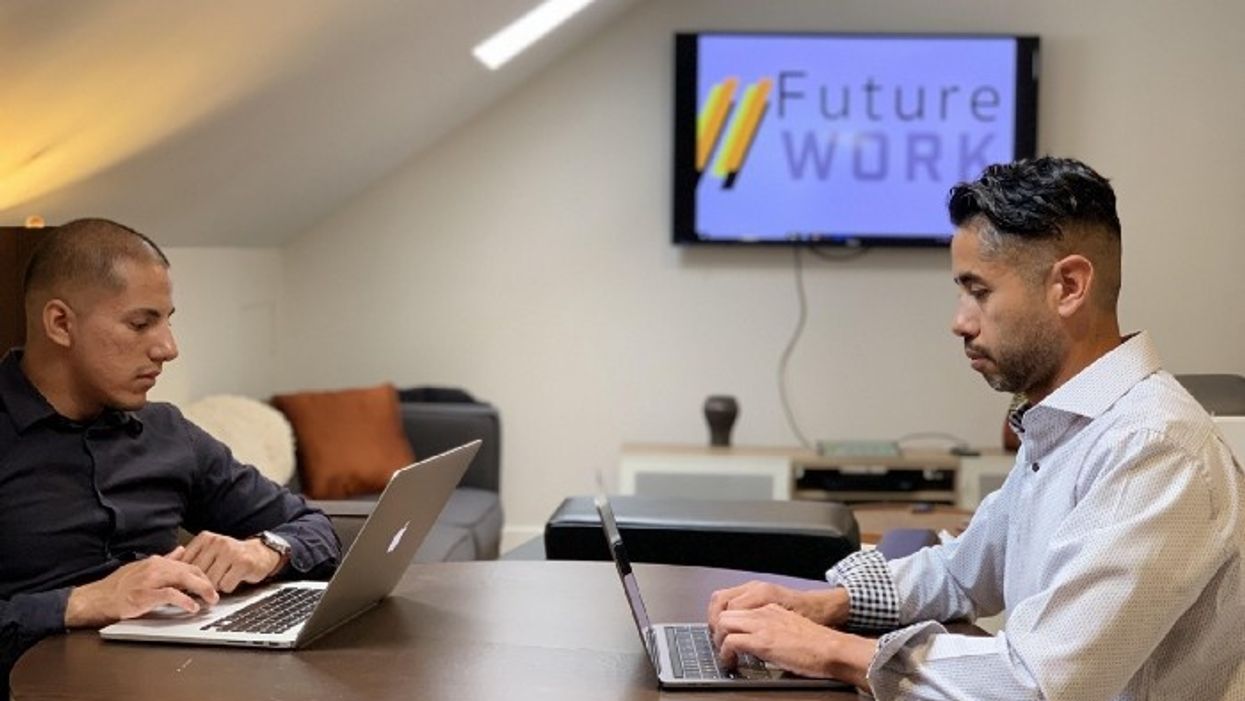 Emiliano Lopez and Guillermo "Memo" Armenta founded a web app and development company called FutureWork. Courtesy Reboot LA
Future Work: Rate My Parole Agent

Emiliano Lopez and Guillermo "Memo" Armenta — two Sabio graduates — helped Monge develop the ideas for Reboot LA. Both are social justice advocates and their work ranges from community outreach to housing people coming out of incarceration.
"Both my mom and I come from a marginalized community, we both formerly incarcerated folks," said Lopez. "We took advantage of the opportunity that ARC and Sabio had at one time where we were able to join the coding boot camp on a scholarship."
Since graduating, they have founded a web app and development company called Future Work.
Lopez and Armenta were introduced to Sabio's programming at the Anti-Recidivism Coalition. They took a 12-week coding bootcamp, and after finishing, started looking for work in the tech space.
"From there, Memo and I decided to look for jobs in the coding world. And we noticed that it was largely closed for people with a background," said Lopez.

They brainstormed and worked on small projects for a while, which Lopez saved in his Google Drive within a folder called "future work."

"We were just fed up with the way things were going. And we just threw our hands up in the air and we went downtown. We filed to create a company called Future Work, named after the folder on my Google Drive," said Lopez. "We're a functioning part-time business right now. And currently, we have a little product to offer."
That product is an app aimed at improving relationships between parole agents and parolees, for people with backgrounds similar to their own.
"[It's] going to be a "rating app" for parole agents, to understand what the relationship between parole agent and parolee is," said Lopez. "What that looks like on the grand scale is, 'What does that culture look like, with an entire office of parole agents and an entire community of people on parole?' [We'll] use that data to improve those relationships in the future, so we can build a safer society — one that is based on mutual respect, and the common goal of having someone succeed and not go back into the institution."
Reboot LA is still looking for participants for its first official cohort of participants. Applications are available on their website. Los Angeles residents can apply to the free program, and cohorts are selected every month.
Full-time courses run for 13 weeks, six times a week. Part-time courses meet on weekday evenings and Saturdays. Participants are trained in Microsoft's .Net platform, Node.js development, client side frameworks, database architecture and API tools.
"L.A. is really kind of brimming with exceptional tech talent," Monge said." And so we're excited to make sure that through this program, we can bring in diverse voices to the tech ecosystem."
From Your Site Articles
Related Articles Around the Web