FuzzyBot Raises $3.5 Million to Make Games Without Burning Out Workers
Samson Amore
Samson Amore is a reporter for dot.LA. He holds a degree in journalism from Emerson College. Send tips or pitches to samsonamore@dot.la and find him on Twitter @Samsonamore.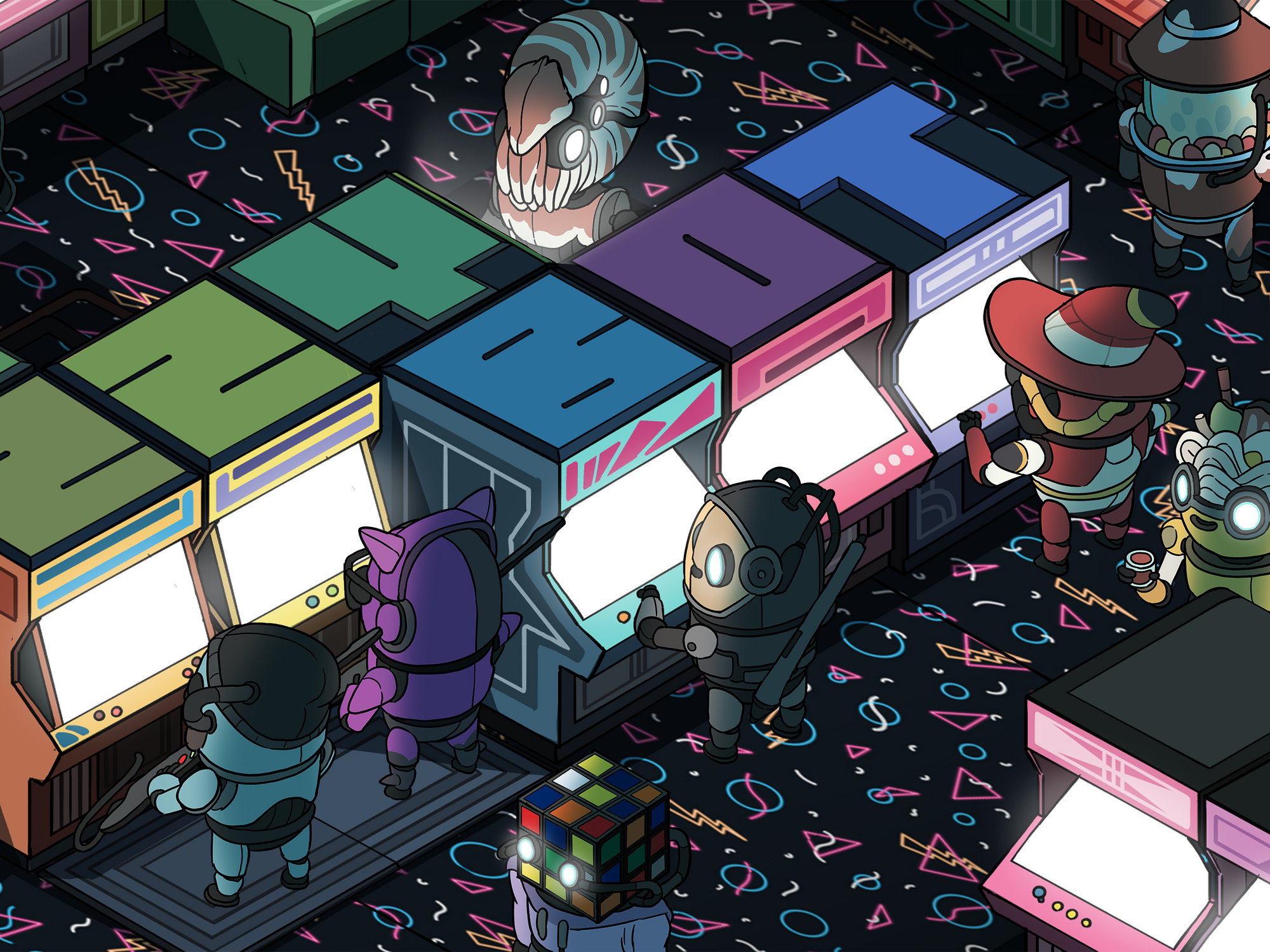 Game development can be a grueling task, with designers and engineers working inhumanly long hours to ship games on tight deadlines.

The process is known as crunch, and up until recently, it's been accepted as a necessary evil in the gaming industry -- with triple-A studios justifying the workload with high-selling titles, like Treyarch's "Call of Duty" series or Naughty Dog's "The Last of Us II," which saw employees working more than 12 hours per day.
After years of working at EA Games and its subsidiary DICE, the founders of FuzzyBot Games decided the industry needed to do away with crunch for good.
---
FuzzyBot Games raised a $3.5 million seed round largely from European investors, it said this week. The funds will be used to begin making its first game, this time with as little crunch as possible.
CEO Tatyana Dyshlova said in a statement that FuzzyBot is trying to do away with the "inflexible high-crunch culture" that most big-name game studios have.
Dyshlova's co-founder and creative director Max Spielberg, worked with her at DICE. FuzzyBot is a team of ten now, and Dyshlova said it'll use most of the funding to hire new developers and grow its team by at least five people.
Sensor Tower analyst Craig Chapple said the pandemic prompted many companies to re-evaluate work-life balance as people began working from home, and that included game developers.
"Development crunch has long been a topic of intense scrutiny in the games industry," Chapple said. "More developers have begun reflecting on best work practices as a result of an unforeseen shift to remote work, since the already complex process of creating games was suddenly upended and new wrinkles were introduced."
Chapple added that employees are more likely to stay in a job where their personal time is valued.
"The increased discourse this has created around crunch will hopefully be to the benefit of hardworking employees, but will also ultimately help companies retain talent," Chapple said.
FuzzyBot wouldn't disclose the title of its upcoming game or when it might release. The company did say it'll be a "long-lasting" title that will mix the combat and repetitive levels of a typical roguelike dungeon crawler game with the typical open-ended choices and progression of a life simulator game, like "Stardew Valley."
Berlin and San Francisco-based BITKRAFT Ventures led the seed round. Finnish investors Sisu Game Ventures and 1Up Ventures, based in Washington, also participated.
Sisu Ventures also backed Finnish company Small Giant Games, which was acquired by San Francisco-based mobile gaming firm Zynga in January 2019.
FuzzyBot is trying to blend two game genres to create a new one, which could either be a risky gamble or very rewarding bet. BITKRAFT Ventures partner Malte Barth told dot.LA he invested because he thinks the former EA team has the chops to shake up the industry.
"FuzzyBot's ambition is to synthesize a new games genre," Barth said. "When a games development company can succeed with such an attempt, it has the potential for significant revenue growth."
Isolation during the pandemic has caused gamers to look increasingly to multiplayer games that heavily feature a social component.
While there's no data for the new genre of games FuzzyBot is targeting, Chapple said subsets of it are gaining steam. Chapple said Sensor Tower measured a roughly 34% increase in players using simulation games on mobile devices during the first half of this year, making it the fifth fastest-growing genre by revenue.
During the first half of 2021, games like "Fortnite" "Roblox," where players can create collaborative worlds, drove spending. On iOS and Android users paid roughly $1.1 billion, driven by in-game purchases in the game.
BITKRAFT wants to go deeper into simulation. It's already backed other social-focused game startups including Manticore Games and Pocket Worlds. It also was an early funder of "Fortnite" developer Epic Games.
FuzzyBot chose European investors because the region values a healthy work-life balance, more than North America. EA is partly based in Sweden, and while working there Dyshlova realized that there could be a better way to make games than endless all-nighters, because the company focused on a no-crunch culture.
"There's a lot of game companies that came out of Sweden, it's a really creative country, but they have this really great balance between leaving work, and then being dedicated to their family, their friends and their hobbies," Dyshlova said. "We happened to connect really well to investors that are based out of Europe and share some of those values."
Samson Amore
Samson Amore is a reporter for dot.LA. He holds a degree in journalism from Emerson College. Send tips or pitches to samsonamore@dot.la and find him on Twitter @Samsonamore.
https://twitter.com/samsonamore
samsonamore@dot.la