aerojet rocketdyne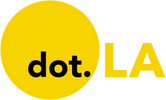 Get in the KNOW  
  on LA Startups & Tech  
X
aerojet rocketdyne
Courtesy of Aerojet Rocktdyne.
The insider battle for control of El Segundo-based rocket maker and government defense contractor Aerojet Rocketdyne is heating up.
In dueling, incendiary public letters to shareholders this week, Aerojet Rocketdyne executive chairman Warren Lichtenstein and CEO Eileen Drake accused each other of attempting to seize control of the company. Lichtenstein also filed yet another lawsuit against Drake and three Aerojet board members Wednesday, adding another legal case to the acrimonious boardroom battle.
In his letter on Tuesday, Lichtenstein described Drake as a "rogue" executive who he alleged violated the law by lying to investors. Drake defended herself in a separate shareholder letter published Wednesday, in which she called Lichtenstein's allegations "baseless personal attacks."
Drake, who was appointed CEO in 2015, is urging Aerojet shareholders to vote to keep her as CEO and approve an entirely new board of directors without Lichtenstein and his allies, while Lichtenstein is proposing his own slate of directors that would see Drake pushed out. Aerojet shareholders are set to have their say on the company's future at a meeting on June 21—though Lichtenstein on Tuesday proposed moving back that meeting to June 27, citing the pending resolution of his previous lawsuit against Drake.
The conflict between Aerojet's chairman and CEO escalated earlier this year, when a planned $4.4 billion merger with the world's largest defense contractor, Lockheed Martin, fell through after the Federal Trade Commission sued to block the deal. By February, Lockheed had caved to the FTC's antitrust pressure and the merger was dead, igniting the conflict in Aerojet's boardroom.
Lichtenstein and three fellow board directors first sued the company earlier this year, a drama that is now playing out in Delaware's Court of Chancery with a trial expected in May. Drake and Aerojet then hired an independent counsel to investigate Lichtenstein, and countersued him in a bid to remove the chairman from the board. Aerojet's lawsuit alleged Lichtenstein of doing the very same deeds he has accused Drake of: plotting to take over the board if the Lockheed merger failed and using his investment firm, major Aerojet shareholder Steel Partners Holdings, as leverage to propose new leadership.
Last week, Aerojet announced its largest-ever contract for its RL10 rocket engine, an order for 116 engines from the United Launch Alliance. The engines could fly on the ULA's Vulcan Centaur rocket as soon as the end of this year.
Image courtesy of Lockheed Martin
Lockheed Martin has called off its $4.4 billion acquisition of rocket propulsion manufacturer Aerojet Rocketdyne—canceling the deal after the Federal Trade Commission filed an antitrust lawsuit that accused Lockheed of using the buyout to create a monopoly.
Lockheed, the world's largest defense contractor, said Sunday that it will not move forward with its purchase of El Segundo-based Aerojet Rocketdyne after the FTC sued last month to block the transaction. The merger, which was first announced in December 2020, raised antitrust concerns that Lockheed could "cut off" other defense contractors from key missile components built by Aerojet, described by the FTC as the "last independent U.S. supplier of missile propulsion systems."
"Our planned acquisition of Aerojet Rocketdyne would have benefitted the entire industry through greater efficiency, speed, and significant cost reductions for the U.S. government," Lockheed Martin CEO James Taiclet said in a statement. "However, we determined that in light of the FTC's actions, terminating the transaction is in the best interest of our stakeholders."
The deal has sparked conflict within Aerojet Rocketdyne's hierarchy, as well—leading to a proxy war between board members vying for control of the company, Law360 reported last week. Aerojet CEO Eileen Drake and three other board members have sued four fellow directors including executive chairman Warren Lichtenstein, who allegedly opposed and sought to undermine the Lockheed deal. Lichtenstein has leveraged his investment firm, Aerojet shareholder Steel Partners Holdings, to propose a new CEO and board of directors at the company.
Aerojet's lawsuit alleges that Lichtenstein was "clandestinely telling industry participants that he is unhappy with Aerojet's agreement to merge with Lockheed Martin," and that he planned to take over the company if the merger failed. In turn, the lawsuit seeks to remove Lichtenstein from Aerojet's board. Lichtenstein told Law360 that the board was "evenly split" regarding the Lockheed merger and claimed that Aerojet Rocketdyne is seeking to discredit him with its lawsuit.
With the Lockheed deal now in tatters, Aerojet could still market itself for a similar buyout by another company—though that may have to involve a smaller aerospace and defense firm, or a private investor, in order to avoid further antitrust scrutiny. Aerojet said it will update investors on its acquisition strategy when it reports its quarterly earnings Feb. 17.
Image courtesy of Lockheed Martin
One of the most significant aerospace industry deals in years is now in jeopardy after the Federal Trade Commission announced it is suing to block defense contractor Lockheed Martin's $4.4 billion purchase of Aerojet Rocketdyne, the rocket and missile propulsion manufacturer based in El Segundo.
The federal antitrust regulator is arguing that if the acquisition goes through, it would allow Lockheed—already the world's largest defense contractor—to maintain a monopoly over the missile industry. Aerojet Rocketdyne is currently an independent supplier to many other defense contractors, and the FTC expressed concern that if "our nation's last independent supplier of key missile inputs" is bought out, Lockheed would have a stranglehold on components needed by the rest of the industry.
"Lockheed is one of a few missile middlemen the U.S. military relies on to supply vital weapons that keep our country safe," FTC Bureau of Competition Director Holly Vedova said in a statement Tuesday. "If consummated, this deal would give Lockheed the ability to cut off other defense contractors from the critical components they need to build competing missiles."
Lockheed Martin and Aerojet Rocketdyne first inked the merger in December 2020. The transaction has been under review ever since by federal regulators, who are now proceeding with a federal district court complaint looking to stop the acquisition. A trial is currently scheduled to begin on June 16, meaning that Lockheed Martin can either defend the deal in court or simply back out of the transaction.
Both companies did not immediately respond to requests for comment. In its fourth-quarter earnings report on Tuesday, Lockheed said it "continues to believe in the benefits of the transaction for the United States and its allies, the industry, and all of the company's stakeholders." Aerojet Rocketdyne—whose stock slid more than 18% Tuesday on the back of the FTC announcement—issued an identical statement.
The vote to block the merger was unanimous among the FTC's four current commissioners, with the body's two Democrats and two Republicans all agreeing to challenge the deal. The FTC's rebuttal is rare; the agency said the intervention is its "first litigated defense merger challenge in decades."
While Lockheed competes with several other large U.S.-based aerospace and defense firms for government missile contracts—including Raytheon, Northrop Grumman and Boeing—it's by far the largest company of its kind, with revenues surpassing $67 billion in 2021.
The FTC noted that Aerojet only competes directly with one other firm, Northrop Grumman, to sell vital propulsion inputs for missiles and other weapons systems. If the deal is allowed to close, it argued, "The combined firm could disadvantage rivals by affecting the price or quality of the product, the quality of the engineering support, and the schedule and contract terms for developing and supplying" those components.
The agency also expressed concern over Aerojet Rocketdyne's status as a subcontractor for many of the firms that Lockheed competes against; it said Aerojet's access to "sensitive information" about those firms' technical innovations and business strategies could allow Lockheed to "exploit its access to its rivals' proprietary information to gain an advantage in competitions against them."
Regulators added that the acquisition's impact on competition could also raise prices on Lockheed's largest customer: the U.S. government.
"Without competitive pressure, Lockheed can jack up the price the U.S. government has to pay, while delivering lower quality and less innovation," Vedova said. "We cannot afford to allow further concentration in markets critical to our national security and defense."