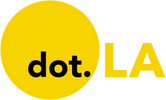 Get in the KNOW  
  on LA Startups & Tech  
X
Sam Blake
Sam primarily covers entertainment and media for dot.LA. Previously he was Marjorie Deane Fellow at The Economist, where he wrote for the business and finance sections of the print edition. He has also worked at the XPRIZE Foundation, U.S. Government Accountability Office, KCRW, and MLB Advanced Media (now Disney Streaming Services). He holds an MBA from UCLA Anderson, an MPP from UCLA Luskin and a BA in History from University of Michigan. Email him at samblake@dot.LA and find him on Twitter @hisamblake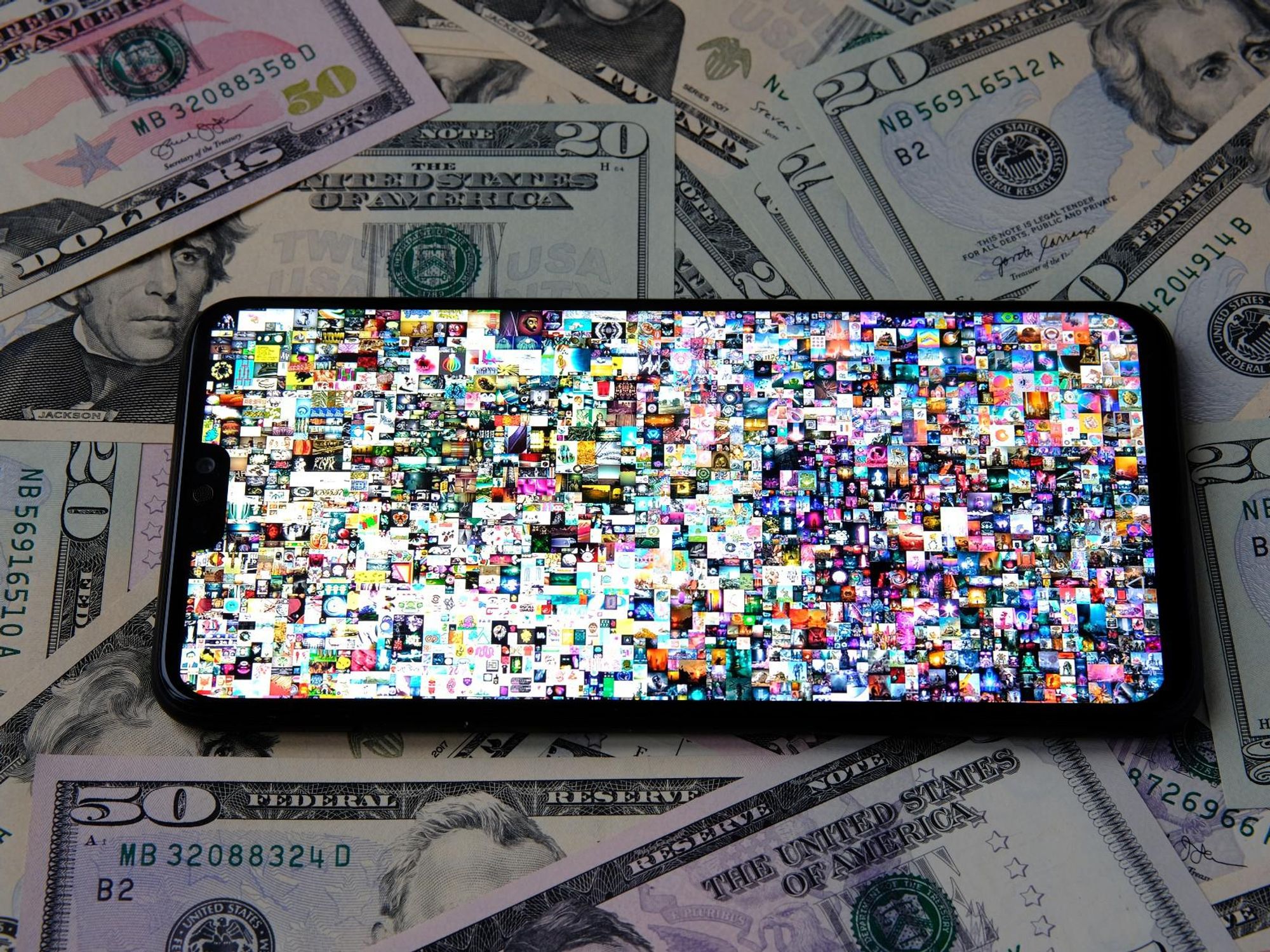 Whether Jack Dorsey intended it or not, when the Twitter founder sold his first tweet as a non-fungible token (NFT) for nearly $3 million in March, he helped to bring the blockchain-based financing technology mainstream.
---
He also gave a the company behind its sale some free, high-profile marketing. On Thursday, that startup announced it had capitalized on it to the tune of $3 million from a stable of celebrity investors.
Cent, the company behind the Valuables platform that mints tokens from tweets, will use the funding to further build out tools to help creators make money through NFTs.
Cent began as a social media platform in 2017 meant to help creators earn money via crypto payments. In late 2020 it launched Valuables, which allows users to identify a tweet they'd like to purchase as an NFT; if the tweet owner accepts, Cent mints the NFT and effects the transaction.
"Their insight was in surfacing the inherent value of the authentic, candid, human artifact," said Ron Martinez, a San Francisco-based intellectual property and digital technology entrepreneur.
Investors include Dreamworks and Quibi founder Jeffrey Katzenberg, Zynga founder Mark Pincus, LinkedIn founder Reid Hoffman, and musician-entrepreneur will.i.am. Galaxy Interactive and In/Visible also participated in the round.
Cent co-founder and chief executive Cameron Hejazi formerly worked in advertising, where he said he saw social media platforms racking up billions while the creators they relied on got peanuts.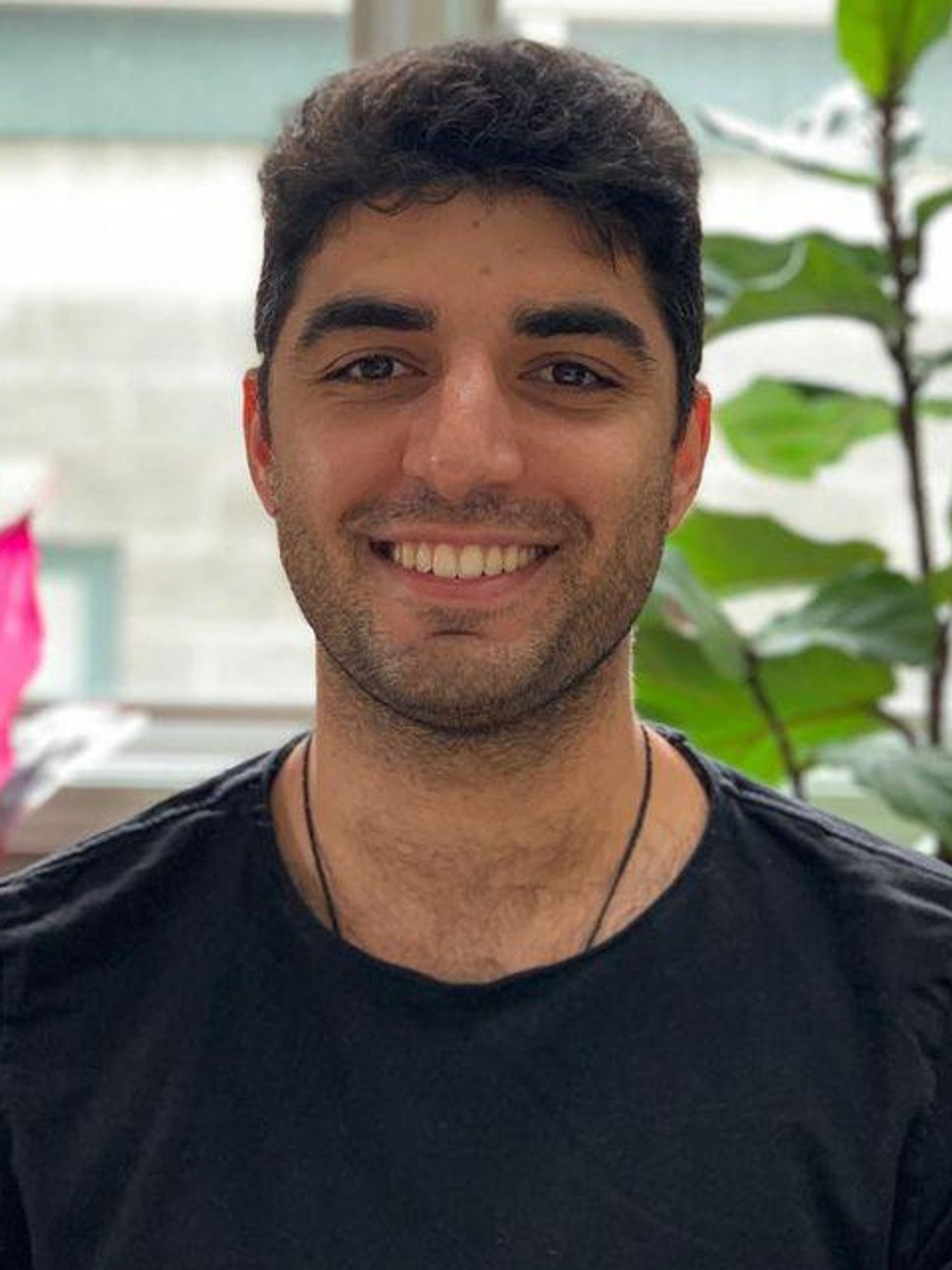 Cent co-founder and chief executive Cameron Hejazi
"My mission is to try to help the people who are spending all this time creating value on the internet turn that into a sustainable source of income for themselves," he said.
Though Cent has offered few concrete details of its plans, Hejazi said he not only wants to help creators profit from their output, but also to be able to own their audience data.
He envisions creators calling on their audiences on platforms like Twitter, TikTok and Instagram to follow them on the Cent platform, where the creators will be able to own the audience data.
"We'd really like to see the proliferation of these open, interoperable systems," Hejazi said. "All the major companies have operated in closed ecosystems, which was appropriate at the time, but is no longer needed."

NFTs enable digital assets like .jpg files, songs and videos to be certified unique and therefore potentially valuable. They reached a fever pitch in March when Christie's, the auction house, helped digital artist Beeple sell one of his works as an NFT for $69 million.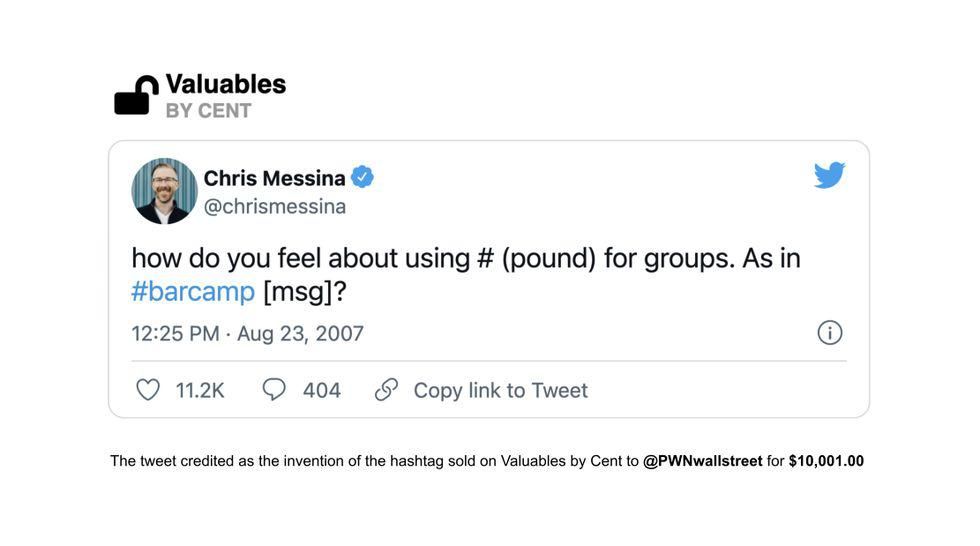 NFT skeptics have gawked at such eye-popping sums, much of which has been fueled by cryptocurrency whales who've made a killing and are incentivized to see the technology grow. More and more ideas have filed in, ranging from using NFTs to unlock in-person experiences to turning human excrement into a collectible.
It remains to be seen if the cynics will be proven correct. Data from NFT analytics site CryptoSlam offers evidence of both a market cooldown and an acceleration.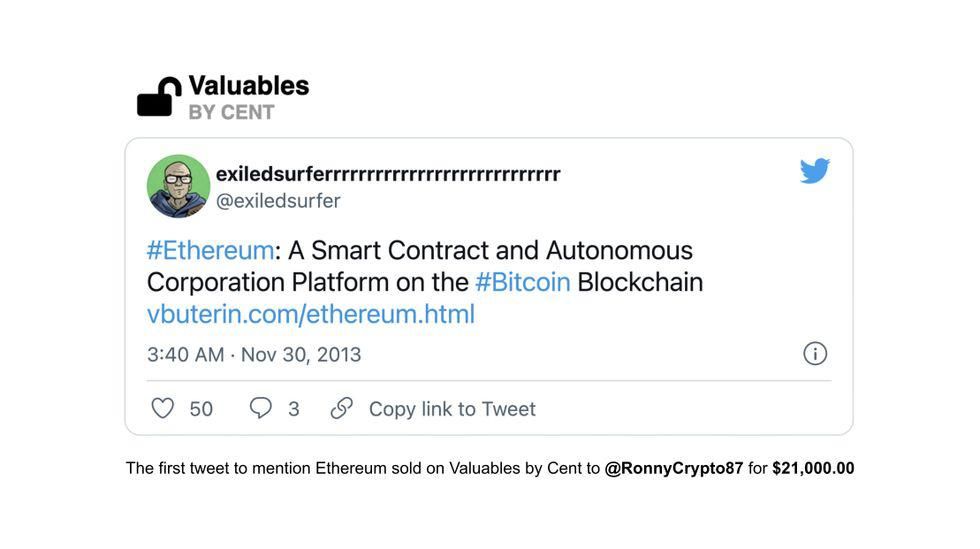 The birth of the hashtag and the launch of Ethereum, minted as NFTs.
NBA Top Shot, which turns basketball highlights into collectibles, stood alongside Beeple as a symbol of the NFT exuberance. It sold over $224 million worth of NFTs in February and another $208 million in March. But by July, sales had plummeted to $22 million.
Others have picked up the slack and then some. AxieInfinity, a gaming platform that allows users to earn money by raising digital creatures that have been minted as NFTs, saw almost $667M of NFT sales in July, according to CryptoSlam. That far surpassed its previous high, set in June, of $122 million. And it's already sold over $135 million worth of NFTs in August.
CryptoPunks, which sells low-resolution character icons as NFTs, has had a similar trajectory. It reached a $98 million peak in March, but saw a new high in July with over $135 million in sales. In the first five days of August it has already sold nearly $90 million worth.
"We're witnessing the first generation of NFTs," Hejazi said. "I think the opportunity is around getting people a footing in what it means to create an NFT and what it means to own an NFT."
Cent earns a 5% commission on NFT sales and 2.5% on any secondary trades. Creators earn the remainder of the primary sale and 10% of the secondary. The company has about 50,000 users on Variables, from which it generates about $20,000 in monthly revenue, Hejazi said. It also earns revenue from its Cent social platform, but he would not disclose how much.
Professionals who work with creatives may welcome the new monetization opportunity.
"I am normally very cynical about this kind of thing and names of celebrity investors don't impress me, but this looks promising," said entertainment-tech lawyer Richard Thompson. "An NFT platform that is oriented toward creative people who have some sort of following is needed now."
dot.LA Explains: What Are NFTs?
Sam Blake
Sam primarily covers entertainment and media for dot.LA. Previously he was Marjorie Deane Fellow at The Economist, where he wrote for the business and finance sections of the print edition. He has also worked at the XPRIZE Foundation, U.S. Government Accountability Office, KCRW, and MLB Advanced Media (now Disney Streaming Services). He holds an MBA from UCLA Anderson, an MPP from UCLA Luskin and a BA in History from University of Michigan. Email him at samblake@dot.LA and find him on Twitter @hisamblake
https://twitter.com/hisamblake
samblake@dot.la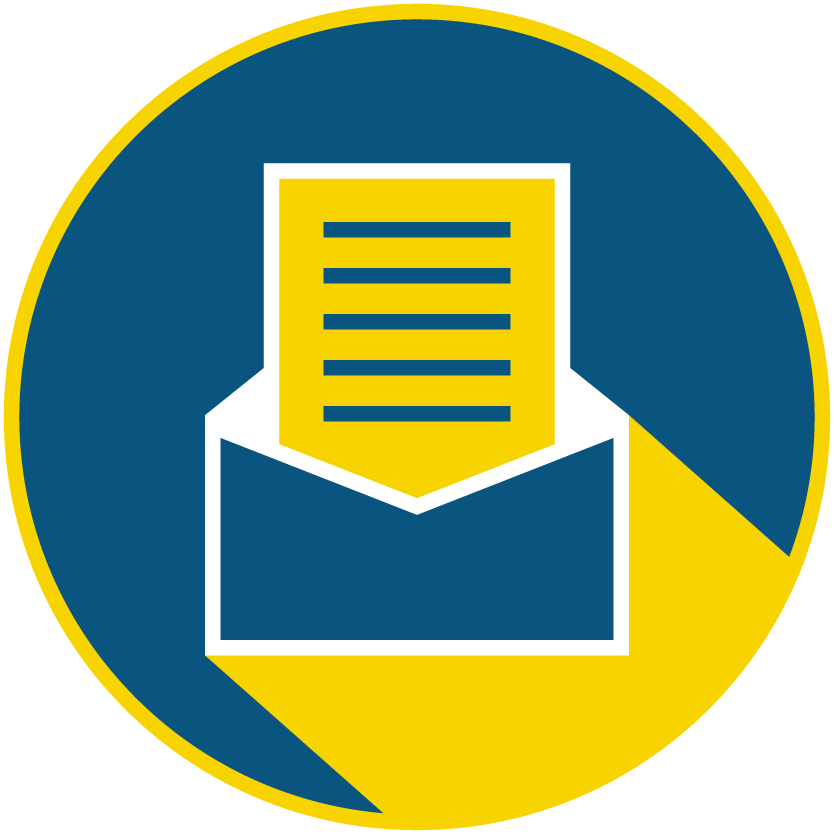 Subscribe to our newsletter to catch every headline.
Christian Hetrick
Christian Hetrick is dot.LA's Entertainment Tech Reporter. He was formerly a business reporter for the Philadelphia Inquirer and reported on New Jersey politics for the Observer and the Press of Atlantic City.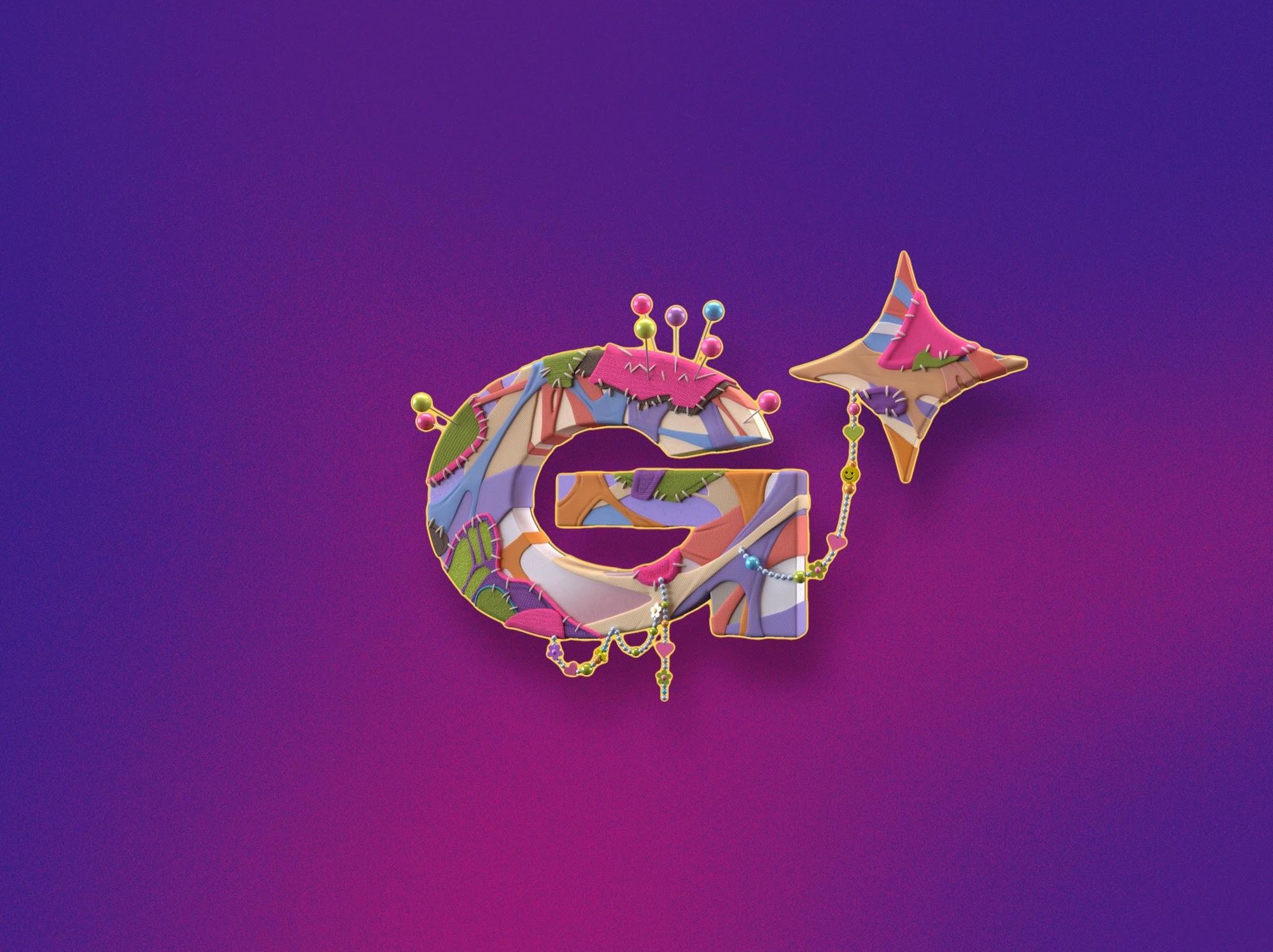 When avatar startup Genies raised $150 million in April, the company released an unusual message to the public: "Farewell."
The Marina del Rey-based unicorn, which makes cartoon-like avatars for celebrities and aims to "build an avatar for every single person on Earth," didn't go under. Rather, Genies announced it would stay quiet for a while to focus on building avatar-creation products.
Genies representatives told dot.LA that the firm is now seeking more creators to try its creation tools for 3D avatars, digital fashion items and virtual experiences. On Thursday, the startup launched a three-week program called DIY Collective, which will mentor and financially support up-and-coming creatives.
Similar programs are common in the startup world and in the creator economy. For example, social media companies can use accelerator programs not only to support rising stars but to lure those creators—and their audiences—to the company's platforms. Genies believes avatars will be a crucial part of the internet's future and is similarly using its program to encourage creators to launch brands using Genies' platform.
"I think us being able to work hands on with this next era—this next generation of designers and entrepreneurs—not only gets us a chance to understand how people want to use our platform and tools, but also allows us to nurture those types of creators that are going to exist and continue to build within our ecosystem," said Allison Sturges, Genies' head of strategic partnerships.
DIY Collective's initial cohort will include roughly 15 people, Sturges said. They will spend three weeks at the Genies headquarters, participating in workshops and hearing from CEOs, fashion designers, tattoo artists and speakers from other industries, she added. Genies will provide creatives with funding to build brands and audiences, though Sturges declined to share how much. By the end of the program, participants will be able to sell digital goods through the company's NFT marketplace, The Warehouse. There, people can buy, sell and trade avatar creations, such as wearable items.
Genies will accept applications for the debut program until Aug. 1. It will kick off on Aug. 8, and previous experience in digital fashion and 3D art development is not required.
Sturges said that the program will teach people "about the tools and capabilities that they will have" through Genies' platform, as well as "how to think about building their own avatar ecosystem brands and even their own audience."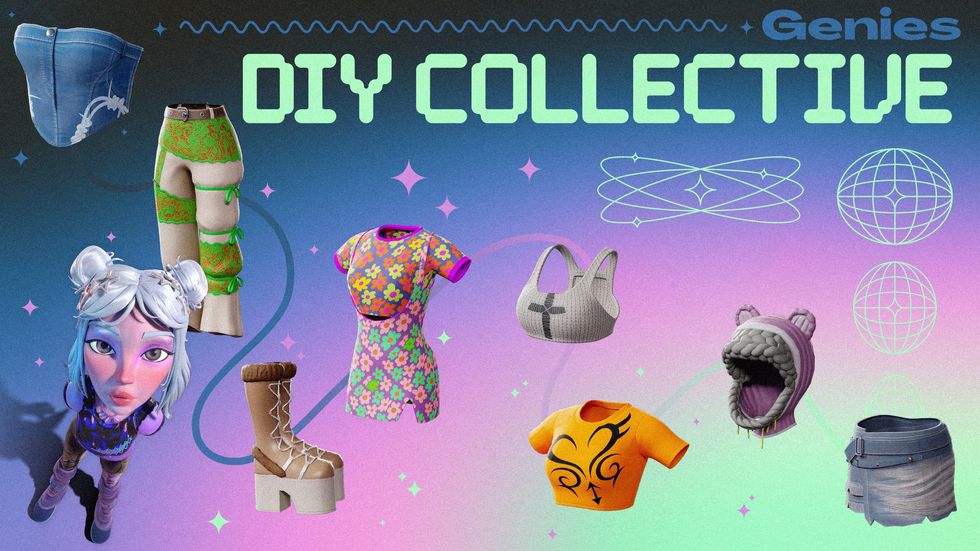 Image courtesy of Genies
Founded in 2017, Genies established itself by making avatars for celebrities from Rihanna to Russell Westbrook, who have used the online lookalikes for social media and sponsorship opportunities. The 150-person company, which has raised at least $250 million to date, has secured partnerships with Universal Music Group and Warner Music Group to make avatars for each music label's entire roster of artists. Former Disney boss Bob Iger joined the company's board in March.
The company wants to extend avatars to everyone else. Avatars—digital figures that represent an individual—may be the way people interact with each other in the 3D virtual worlds of the metaverse, the much-hyped iteration of the internet where users may one day work, shop and socialize. A company spokesperson previously told dot.LA that Genies has been beta testing avatar creator tools with invite-only users and gives creators "full ownership and commercialization rights" over their creations collecting a 5% transaction fee each time an avatar NFT is sold.
"It's an opportunity for people to build their most expressive and authentic self within this digital era," Sturges said of avatars.
The company's call for creators could be a sign that Genies is close to rolling out the Warehouse and its tools publicly. Asked what these avatar tools might look like, the startup went somewhat quiet again.
Allison Sturges said, "I think that's probably something that I'll hold off on sharing. We will be rolling some of this out soon."
Christian Hetrick
Christian Hetrick is dot.LA's Entertainment Tech Reporter. He was formerly a business reporter for the Philadelphia Inquirer and reported on New Jersey politics for the Observer and the Press of Atlantic City.
Christian Hetrick
Christian Hetrick is dot.LA's Entertainment Tech Reporter. He was formerly a business reporter for the Philadelphia Inquirer and reported on New Jersey politics for the Observer and the Press of Atlantic City.
LA Tech Week—a weeklong showcase of the region's growing startup ecosystem—is coming this August.
The seven-day series of events, from Aug. 15 through Aug. 21, is a chance for the Los Angeles startup community to network, share insights and pitch themselves to investors. It comes a year after hundreds of people gathered for a similar event that allowed the L.A. tech community—often in the shadow of Silicon Valley—to flex its muscles.
From fireside chats with prominent founders to a panel on aerospace, here are some highlights from the roughly 30 events happening during LA Tech Week, including one hosted by dot.LA.
DoorDash's Founding Story: Stanley Tang, a cofounder and chief product officer of delivery giant DoorDash, speaks with Pear VC's founding managing partner, Pejman Nozad. They'll discuss how to grow a tech company from seed stage all the way to an initial public offering. Aug. 19 at 10 a.m. to 12 p.m. in Santa Monica.
The Founders Guide to LA: A presentation from dot.LA cofounder and executive chairman Spencer Rascoff, who co-founded Zillow and served as the real estate marketplace firm's CEO. Aug. 16 from 6 p.m. to 9 p.m. in Brentwood.
Time To Build: Los Angeles: Venture capital firm Andreessen Horowitz (a16z) hosts a discussion on how L.A. can maintain its momentum as one of the fastest-growing tech hubs in the U.S. Featured speakers include a16z general partners Connie Chan and Andrew Chen, as well as Grant Lafontaine, the cofounder and CEO of shopping marketplace Whatnot. Aug. 19 from 2 p.m. to 8 p.m. in Santa Monica.
How to Build Successful Startups in Difficult Industries: Leaders from Southern California's healthcare and aerospace startups gather for panels and networking opportunities. Hosted by TechStars, the event includes speakers from the U.S. Space Force, NASA Jet Propulsion Lab, Applied VR and University of California Irvine. Aug. 15 from 1 p.m. to 5 p.m. in Culver City.
LA Tech Week Demo Day: Early stage startups from the L.A. area pitch a panel of judges including a16z's Andrew Chen and Nikita Bier, who co-founded the Facebook-acquired social media app tbh. Inside a room of 100 tech leaders in a Beverly Hills mansion, the pitch contest is run by demo day events platform Stonks and live-in accelerator Launch House. Aug. 17 from 12:30 p.m. to 3 p.m. in Beverly Hills.
Registration information and a full list of LA Tech Week events can be found here.
From Your Site Articles
Related Articles Around the Web
Christian Hetrick
Christian Hetrick is dot.LA's Entertainment Tech Reporter. He was formerly a business reporter for the Philadelphia Inquirer and reported on New Jersey politics for the Observer and the Press of Atlantic City.
David Shultz
David Shultz is a freelance writer who lives in Santa Barbara, California. His writing has appeared in The Atlantic, Outside and Nautilus, among other publications.
Coutrsy of VinFast
With the Inflation Reduction Act well on its way to being written into law, the calculus of which vehicles from which manufacturers will be eligible for the $7,500 rebates is pretty confusing. dot.LA has previously covered how the new law is set to upend the status quo, but the short version is the car and its battery need to be assembled in the United States and the rebates only apply to vehicles below certain price points. Individuals who make more than $150,000/yr or to households making more than $300,000/yr are also no longer eligible for the rebate. This has led to a flurry of customers trying to lock in buyers' agreements with companies like Rivian and Fisker before the law becomes official.
Vinfast, the Vietnamese automaker that is trying to establish itself on US soil here in Los Angeles, has taken a different approach: Just give people the money.

In an email to customers, the company announced that anyone with a preorder will get $7,500 back, regardless of whether the vehicle eventually qualifies for the government rebate or not. The catch is that buyers will also need to sign a contract saying they will actually buy the car—a much more serious commitment than a refundable preorder. (On the other hand, Vinfast still hasn't delivered any cars yet, so who knows if the company can even deliver on its end of such a contract. Presumably yes?)

It's a nice play from the EV hopeful as they try to build customer loyalty, and it also highlights just how confusing and tumultuous the new legislation has made this landscape. Without knowing the income level of all preorder customers, it's unclear exactly how many rebates Vinfast could wind up having to cover, but since customers have to switch to a binding contract and actually buy the vehicle, the numbers will likely stay fairly low.
From Your Site Articles
Related Articles Around the Web
David Shultz
David Shultz is a freelance writer who lives in Santa Barbara, California. His writing has appeared in The Atlantic, Outside and Nautilus, among other publications.