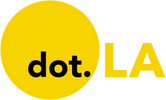 Get in the KNOW  
  on LA Startups & Tech  
X
Emily Beyda
Emily Beyda is an L.A.-based novelist and the author of "The Body Double."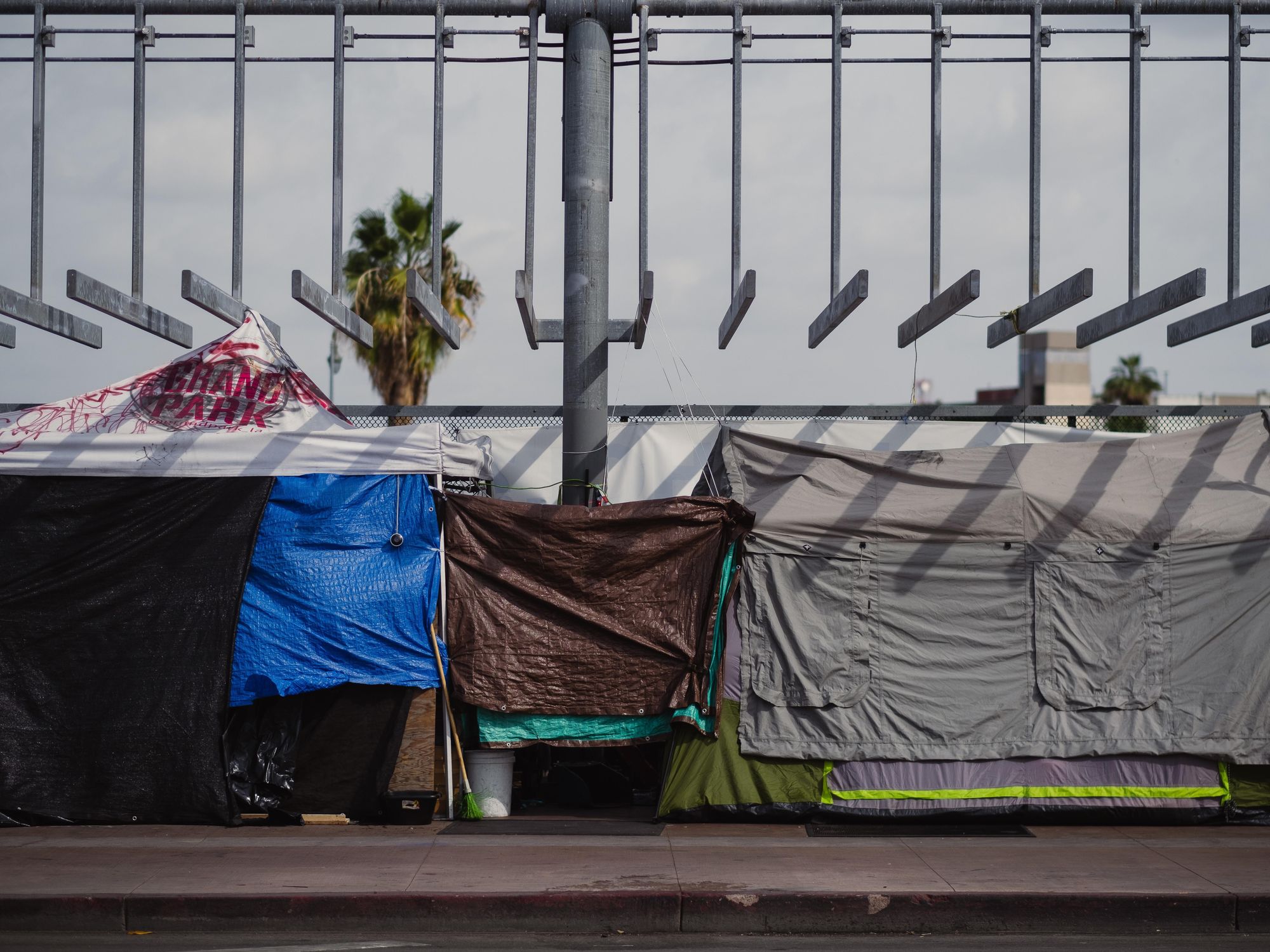 There are a bevy of nonprofits in L.A. offering services to help the local homeless population. But too often, the folks who most need those resources have trouble accessing them.

Our Community L.A., a Pacific Palisades-based nonprofit, has created an app to help. Called WIN, the app is specifically designed to meet the needs of homeless Angelenos looking for housing, meals, jobs and more.
---
Offering access to about 2,000 service providers in the area, WIN has quietly become a key tool for L.A.'s homeless population: Our Community estimates their app is used for approximately 400 searches per week (they don't measure users).
The idea for the WIN app actually grew out of an attempt to make a print directory available in L.A. libraries, which often serve as resource hubs for unhoused Angelenos, said Dr. Denise McCain-Tharnstrom, the founder and president of Our Community L.A.
"Very quickly we realized that while it was a great resource for folks who liked print and found it served them better, people who are homeless or resource insecure are not very likely to go in there and ask for a physical directory," she said.
That's because, according to McCain-Tharnstrom, a lot of people living on the streets or in precarious situations simply don't know the scope of the services at their disposal. "I had been on the funding side, and I had come to realize that it was great to have a social network of services. But if you're newly homeless or a youth you don't know about them, there was no one source where people could go to discover these resources," said McCain-Tharnstrom. "You could make a call to 211 and find a few places, but they wouldn't be able to give you the full resources you might need."
McCain-Tharnstrom realized she could create a digital directory for homeless and resource insecure Angelenos that would remove a bit of the stigma for those seeking help while also being more widely available.
"We looked into the research and discovered that over 95% of people who are homeless or resource insecure have mobile phones because of the Federal Lifeline Program, which provides subsidized free or sliding scale phones to folks below certain income levels, or domestic violence victims. You get a certain number of free minutes, texts, and calls per month." she said.
Designing an Accessible App
McCain-Tharnstrom and the Our Community L.A. team had two key priorities when they began designing the first iteration of the WIN app back in 2015: accessibility and privacy.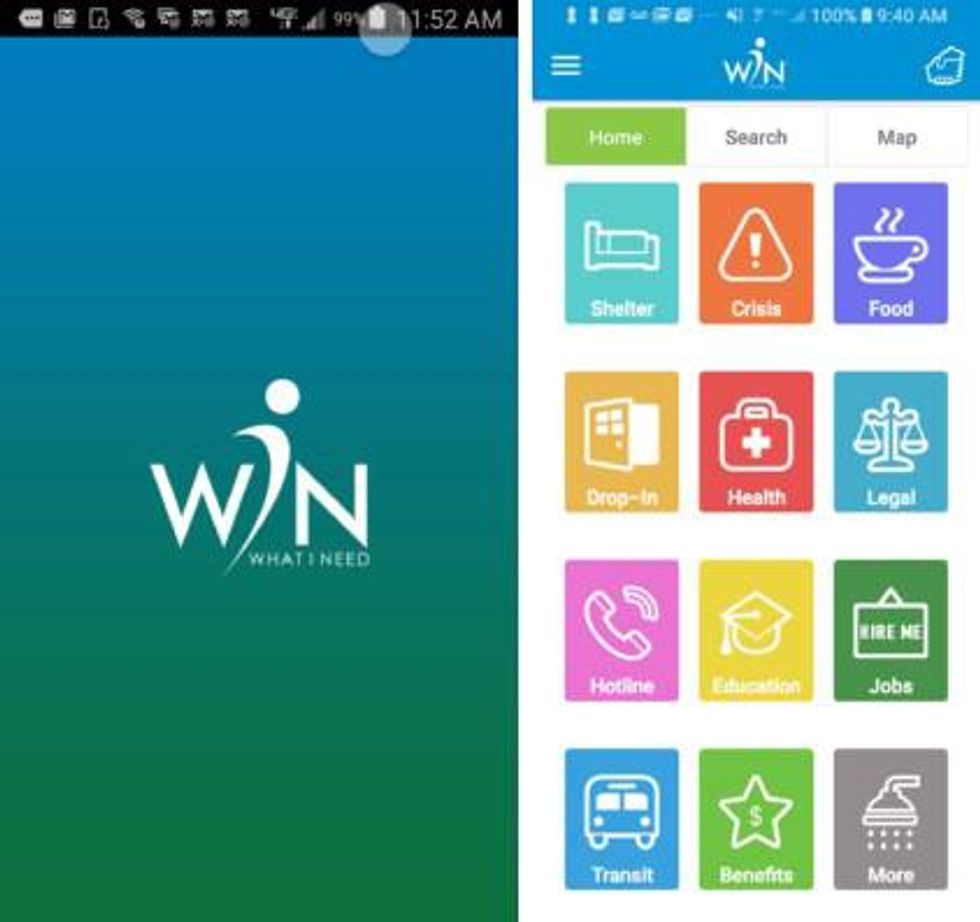 "We wanted to empower people to be able to find the resources they needed when they needed it, so they wouldn't have to wait for an outreach worker to find them," she said. "We did a lot of homework, did a lot of research about the use of phones among the homeless, and in 2015 launched the first version of the app."
More updates soon followed, with a youth-specific app launching later that year, resources for the general population in 2018, and senior-specific resources in 2020 (the latter designed to respond to a community that had been heavily impacted by COVID). The WIN team just launched their latest innovation—a bilingual version that allows users to view all content in Spanish.
McCain-Tharnstrom's work with focus groups helped inform the WIN design team's decision of what to include as the app expanded.
"Of course there was a demand for help finding food, shelter, crisis hotlines and drop in centers," she said, "But they wanted more. So the app has education, jobs, legal and transportation. We also have a category called "More," that can help answer specific questions we've developed in conversation with folks who have been homeless." That might mean locating public bathrooms and showers, childcare, financial literacy classes, even tattoo removal services (a major issue for anyone who was ever involved in gang activity).
"It's the best unkept secret in town for people who find themselves with a safety net crisis," said Janet Kelly, founder of the local youth-focused nonprofit Sanctuary of Hope. Kelly said they've had a number of people connect with them through the WIN app. "One of the great things about the WIN app is that it's a vetted resource," she added. "When a young person picks up the app, they can see that whoever they engage with is going to be a trusted resource."

Early on, the team made the decision that they wouldn't be collecting login data, to better help app users maintain their privacy. "Once you find out about the app, you can download it from the app store, or use it on the website," she said. "You don't sign in, we don't know who you are, we're just there to support you. Privacy is a core value."
Connecting to the Community
Before the pandemic, McCain-Tharnstrom said that people mostly discovered the WIN app through in-person contact. "Historically people found out about the WIN app from providers, word of mouth or through the Federal Homelessness Liaison in their schools," she said. "We put up posters in the library, go to events, and connect with college students through the L.A. Community Services College work group."
Once COVID struck, many of these traditional modes of discovery were cut off.
"When COVID happened, a lot of our traditional means shut down, so we had to be creative. We started using social media to get the word out," she said. "We thought WIN app usage would drop dramatically during the pandemic, and it did in April and May, and then it started to go up. We formed partnerships with some of the community fridges to have our flyers posted there, and we've started a direct outreach program in South L.A. to help the community there connect to the Spanish-language version of the app."
Although the WIN app never tracks the behavior of individual users, McCain-Tharnstrom said that keeping track of overall patterns can help the Our Community L.A. team see where needs aren't being met.
"When we look at the data from month to month, we can see patterns of what people are looking for changing," she said. "For example, bad weather leads to an increase in shelter services. Good weather leads to people looking more for educational and job resources."
"When you're talking about people in a safety net crisis, we see a high volume of youth engaging with the system in the winter months," said Kelly, the Sanctuary of Hope founder. "It's also the holidays, and most young people want to be connected to something that will help them stay grounded when they need it the most. When we do our assessments on intake, often young people will tell us they received our information from the WIN app."
Because of the many changes COVID has brought to the L.A. nonprofit space, McCain-Tharnstrom said that the WIN app team has been especially active in monitoring the information presented in the app to check for accuracy and relevance.
"We're a signature program of L.A. Works, so every single week there's a volunteer group that comes in and calls the agency services in our app to check that our information is up to date," she said. "We do additional outreach in house to keep the app up to date, and do focus groups to continue developing the contents of the app."
From the inception of the app to its current updated design, McCain-Tharnstrom said that WIN has remained firmly rooted in the needs and inspiration of the community it serves.
"Every innovation we've made has been inspired by the community," she said. We go out, and talk to people, and try to understand what they need. I'm always listening when I go out into the community to find out what people think will make the app better, and they're always right."
Emily Beyda
Emily Beyda is an L.A.-based novelist and the author of "The Body Double."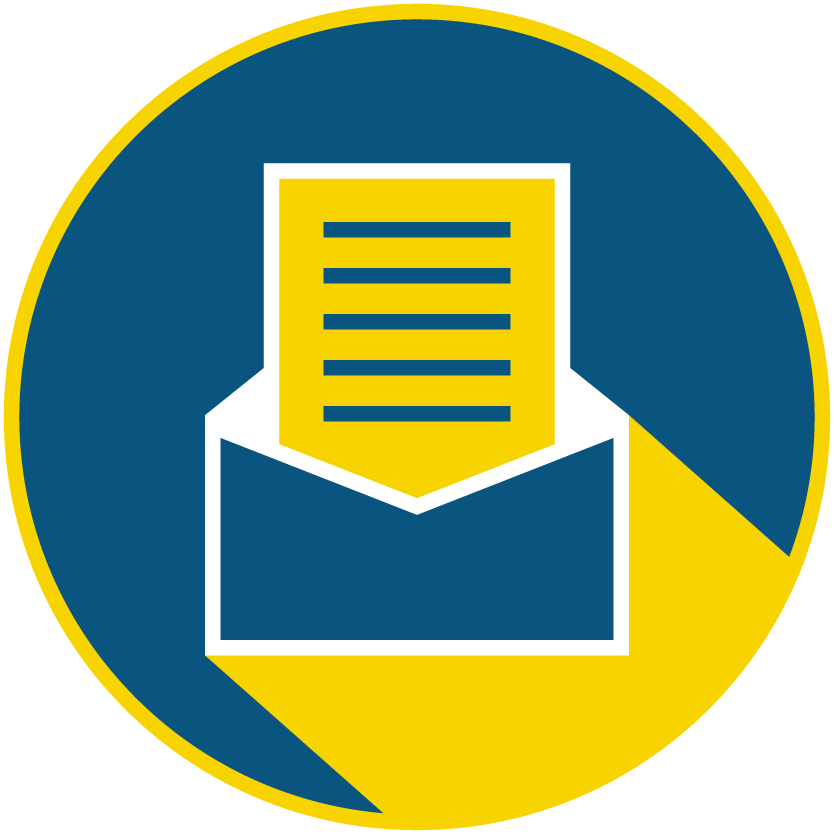 Subscribe to our newsletter to catch every headline.
Christian Hetrick
Christian Hetrick is dot.LA's Entertainment Tech Reporter. He was formerly a business reporter for the Philadelphia Inquirer and reported on New Jersey politics for the Observer and the Press of Atlantic City.
Photo courtesy of HeyPal
Katy Johnson, a reality TV star and globe-trotting travel blogger, has lately offered some advice to her more than 100,000 Instagram followers.
"I urge you to learn a new language," the model has told her fans, noting how locals in the foreign countries she has visited appreciate the effort. "It's essential to be able to connect with people as much as possible while I travel," she wrote in another post last month. Johnson, a former contestant on the TV show "Joe Millionaire," has repeatedly suggested one particular way to study a new language: HeyPal, a one-year-old language-learning app.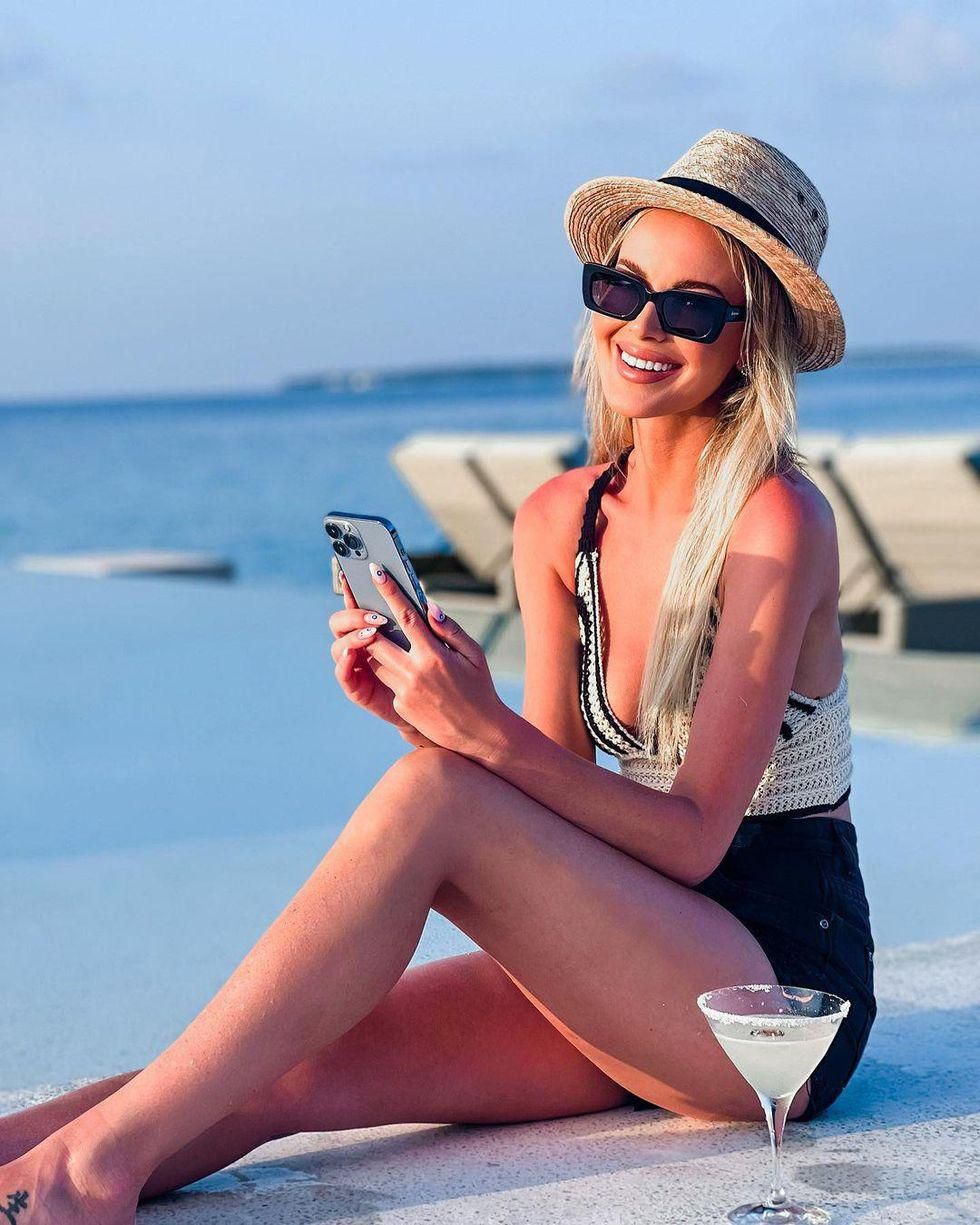 A photo from Johnson's Instagram account, which she's used to promote HeyPal.
Photo courtesy of HeyPal
"Today I wanted to work on some Arabic slang, so I literally can pull out the phone and use the app anywhere, anytime!" read a caption to one photo of Johnson sitting near the Indian Ocean with a smartphone in her hands and a cocktail nearby.
At first glance, her casual endorsements may look like mere tips from a travel expert. But the Instagram posts, sprinkled between photos of the model posing in exotic tropical locations, are part of a paid campaign by HeyPal, which is owned by Beverly Hills-based digital app developer ClickStream.
HeyPal—which promises to help users learn new languages through social media posts and online chats with native speakers—has made content creators like Johnson a key part of its marketing and growth strategy. The app is currently paying three influencers, including Johnson, to spread the gospel by showcasing glamorous real-life examples of how people can benefit from the platform.
HeyPal, which has racked up more than 1 million downloads since going live last June, is hardly the only brand turning to influencers. Spending on influencer marketing has exploded in recent years, jumping from only $1.7 billion in 2016 to $16.4 billion this year, according to research from Influencer Marketing Hub.
In some ways, influencer marketing is not much different from traditional celebrity endorsements where actors, artists and athletes hawk products in advertisements. But online influencers often forge deep relationships with their fans, making their endorsements more effective, according to experts. That's especially true if the products or services they're marketing naturally fit with the content they're creating—such as Johnson highlighting a language-learning app as a travel blogger.
"At the end of the day, influencer marketing works because the audience trusts the creator," Brad Hoos, CEO of influencer marketing agency The Outloud Group, told dot.LA. Hoos noted that customers acquired through influencers tend to stick with brands longer than those lured by other campaigns.
Launched in 2020, HeyPal aims to help people learn new languages by conversing with native speakers through social media features like chats, posts, comments and media uploads. HeyPal offers both free and paid versions of the app; the latter is available in two subscription tiers ($9.99 or $14.99 per month) and includes additional features like unlimited translations on posts and a "PenPal" feature that matches users who can teach each other new languages.
HeyPal CEO Jonathan Maxim, a marketing veteran who ClickStream hired for the role last year, told dot.LA that Johnson and the app's other influencers bring credibility to the platform. Those other influencers include Jessica Killings, an actress, model and angel investor who, like Johnson, has a large Instagram following.
HeyPal CEO Jonathan Maxim. Photo courtesy of HeyPal
HeyPal has worked with roughly 20 influencers to date, though it has only struck paid partnership deals with three, according to Maxim. ("The other 20 or so are just enthusiasts of the mission," he noted.) The company declined to share how much it pays influencers to market its app.
In addition to boosting the brand's visibility, HeyPal's influencers are able to steer people to the app or channels like its Instagram account, through which the company can later retarget them with ads or push notifications, Maxim said. HeyPal can measure reach, click-through rates and number of app downloads by influencer, and can optimize its ads accordingly.
"Influencer marketing serves the top of the funnel for us," Maxim said. "Katy creates engaging content, brings people to the middle of the funnel, and then we retarget them and bring them to the bottom of the funnel—which is conversion and engagement in the app."
Johnson's Instagram endorsements don't dig into the details of the app, but they subtly suggest the perks of learning a new language. An Instagram Reels video she made in March shows Johnson dancing and posing for selfies with people around the world—activities presumably made possible by her ability to speak different languages.
"These types of posts help people dream—to see a country and the beauty, the food, the people," said Jamie Gutfreund, chief marketing officer for Los Angeles-based Whalar, a creator economy company that works with influencers and brands. "They can imagine what their experience could be, especially if they have learned the language."
Creators have to tread carefully when it comes to corporate partnerships, however. Although brand deals may provide more stable income than platform ad revenue, creators have to ensure they don't harm their authenticity by constantly promoting products, experts said. About 13% of fans say they have unfollowed a creator because they included too many ads in their content, according to a recent survey.
Johnson is keenly aware of that balancing act: She said she sends just a few promotional posts per month and doesn't endorse anything on Instagram "unless I really believe in it." Asked how she makes her promotional posts seem authentic, Johnson said she doesn't need to.
"I don't really make it look like anything—it is authentic," she told dot.LA, pointing to videos she shared of her playing with children in Kenya or receiving some help putting on a hijab in Egypt.
"Those are all real moments that I've had," she added. "And some of these moments can be helped when I'm learning language from language apps."
Christian Hetrick
Christian Hetrick is dot.LA's Entertainment Tech Reporter. He was formerly a business reporter for the Philadelphia Inquirer and reported on New Jersey politics for the Observer and the Press of Atlantic City.
Kristin Snyder
Kristin Snyder is an editorial intern for dot.la. She previously interned with Tiger Oak Media and led the arts section for UCLA's Daily Bruin.
TikTok parent company ByteDance's big bet on mobile gaming is paying off.
The Chinese tech giant's growing portfolio of mobile games has brought in more than $1 billion in revenue over the past 12 months, according to a report by data analytics company Sensor Tower, which examined player spending from Apple's App Store and Google Play dating back to June 2021.
ByteDance has invested heavily in gaming in recent years, establishing its Nuverse game development and publishing unit in-house and acquiring other gaming companies. Those investments have yielded successes like its most downloaded and most lucrative title, "Mobile Legends: Bang Bang," which generated 78 million downloads and $318 million in revenue in the past year.
While the company's mobile gaming revenues climbed 16% year-on-year, it still has some way to go before catching up with Chinese industry giants like Tencent and NetEase. Those firms' mobile gaming revenues hit $7.9 billion and $3.1 billion, respectively, in the same period, according to Sensor Tower data cited by CNBC.
Still, ByteDance's growth indicates that it is becoming a major player in the industry. "It's built up its games operations so quickly that it's already becoming a significant mobile games publisher, particularly in China and Asia," Sensor Tower Mobile Insights Strategist Craig Chapple told CNBC. "It has a long way to go to catch up with heavyweights like NetEase and Tencent, of course, but it's moving in the right direction."
Sensor Tower noted that ByteDance's largest gaming market was Japan, which accounted for roughly one-third of its total mobile gaming revenue and was followed by China and the U.S. According to CNBC, ByteDance has needed to grow its gaming platform outside of its home country due to China's regulations around the industry, which have included restricting the time that children can play online games and only recently lifting a freeze on the monetization of games.
It is still unclear whether ByteDance will extend its gaming strategy to TikTok, which is working to solidify itself as an entertainment platform. The Culver City-based video-sharing app denied a report last month that it was testing games on the app in Southeast Asia, but was not drawn on whether it would expand into gaming in the future.
Gaming has increasingly drawn the attention of tech and entertainment companies like Netflix, which has committed to
growing
its
library
of
titles
amid its challenges in
holding onto subscribers
. The streaming giant's gaming push has thus far earned it
13 million global downloads
, according to Sensor Tower.
Kristin Snyder
Kristin Snyder is an editorial intern for dot.la. She previously interned with Tiger Oak Media and led the arts section for UCLA's Daily Bruin.
Christian Hetrick
Christian Hetrick is dot.LA's Entertainment Tech Reporter. He was formerly a business reporter for the Philadelphia Inquirer and reported on New Jersey politics for the Observer and the Press of Atlantic City.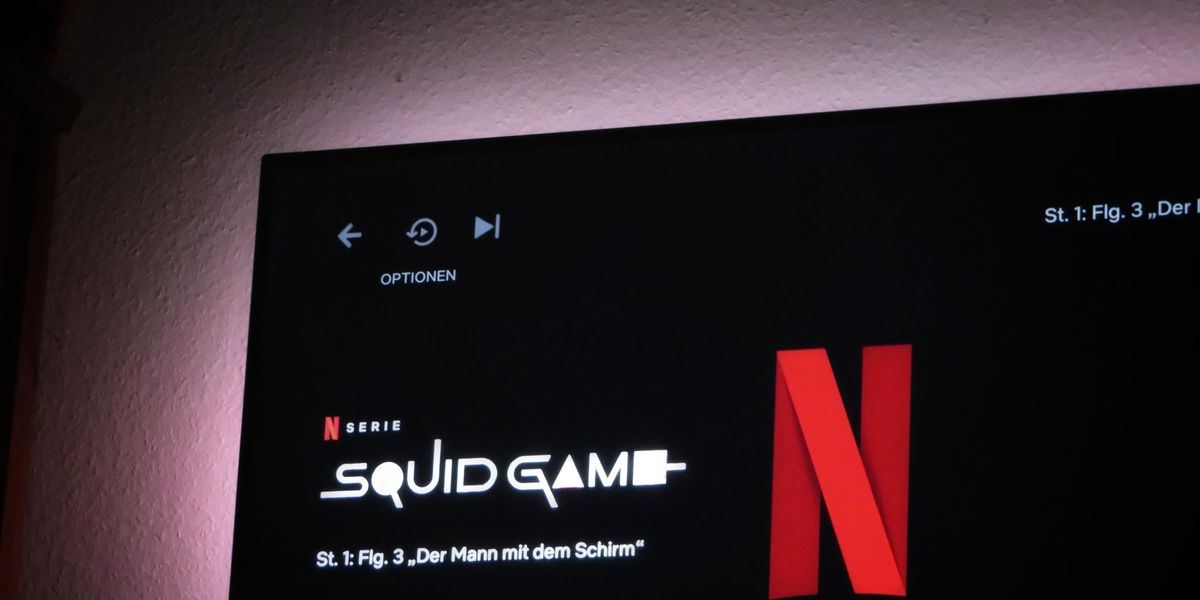 Netflix will invest more in Asia in a bid to revive its sluggish subscriber growth, betting on the lone region where the company added customers during an otherwise disappointing first quarter.
Bloomberg reported Monday that the streaming giant will grow its investment in Asia despite plans to reign in spending overall across the company. That will include financing the production of local films and series for that market, Tony Zameczkowski, Netflix's vice president of business development for Asia Pacific, told the news outlet.
The streaming service has lost roughly 70% of its market value this year, due in large part to the company losing customers for the first time in a decade last quarter. Things aren't expected to improve in the current second quarter, either with Netflix predicting a net loss of 2 million subscribers.
But Asia is the one market where Netflix has made gains this year, adding 1.1 million subscribers during the first quarter. The company will likely try to reproduce the success it found with South Korean hits like "Squid Game"—Netflix's most-watched show ever—and "Hellbound," as well as ramp up its Japanese anime portfolio.
Still, the Asia region presents political and profit challenges, such as countries seeking to restrict certain content within its borders and lower revenue per customer compared to North American subscribers, Bloomberg noted.
Facing
heightened competition
from tech and legacy media giants, Netflix is trying all sorts of things to remain atop the streaming market. It's planning to crack down on
password sharing
,
introduce advertising
and
expand into gaming
to add or hang onto paying customers.
Christian Hetrick
Christian Hetrick is dot.LA's Entertainment Tech Reporter. He was formerly a business reporter for the Philadelphia Inquirer and reported on New Jersey politics for the Observer and the Press of Atlantic City.