union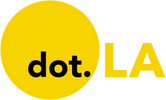 Get in the KNOW
on LA Startups & Tech
X
union
Activision Blizzard Logo Under Microscope
Workers at Activision Blizzard subsidiary Raven Software won their labor union vote today—a move that certifies the first union at a major video game publisher in the U.S., and one that could potentially transform the Santa Monica-based game developer that Microsoft is paying $69 billion to acquire.
Twenty-two employees at Wisconsin-based Raven voted 19-to-3 in favor of ratifying their Game Workers Alliance union in a National Labor Relations Board-sponsored election on Monday. The Raven workers—who do quality assurance testing for popular Activision titles like "Call of Duty"—formed the Game Workers Alliance in January and proceeded with the vote after Activision refused to voluntarily recognize the union.
The vote marks the first time that employees at a AAA game publisher in the U.S. have successfully unionized their workplace. It could also be a key step toward unionizing the rest of Activision's 10,000-person workforce—something that Raven labor organizers told dot.LA earlier this year is part of their larger plan.
"We respect and believe in the right of all employees to decide whether or not to support or vote for a union," Activision spokesperson Talia Ron told dot.LA in an email Monday. "We believe that an important decision that will impact the entire Raven Software studio of roughly 350 people should not be made by 19 Raven employees."
None of Activision's major competitors, such as West Los Angeles-based Riot Games, have unionized employees. Across the entire video game industry, only indie studio Vodeo Games has a labor union—one which became the first certified game workers' union in North America last year.
"This is a huge win for not only the gaming industry but AAA gaming, because this is the first studio you're seeing out of a AAA [publisher] actually unionizing," labor organizer and former Activision quality assurance tester Jessica Gonazlez told dot.LA.
Pro-union Activision employees have long felt that an organized workplace could provide the muscle they need to address issues that have plagued the company and their industry at large—from long, grueling work hours to sexual harassment and discrimination. "I'm very, very hopeful that this is going to be part of a larger wave of unionizing in the video game industry as a whole," Gonzalez added.
While Microsoft executives have said that the Seattle tech giant won't stand in the way of union efforts at Activision, the game developer has taken steps perceived as anti-union among its workers—such as leaving Raven Software employees out of a pay bump for quality assurance testers and proposing contract language that would prevent workers from organizing. Raven workers began organizing after walking off the job in December in protest of Activision's decision to lay off 12 quality assurance contractors.
In a statement, Sara Steffens, secretary-treasurer for the Communications Workers of America labor union backing Raven's Game Workers Alliance, said "Activision did everything it could, including breaking the law, to try to prevent the Raven QA workers from forming their union."
"Quality assurance workers at Raven Software are bringing much-needed change to Activision and to the video game industry," Steffens said. "At this critical time for the company and its employees, these workers will soon have an enforceable union contract and a voice on the job."
Over 110 Activision Blizzard employees took part in a virtual walkout on Monday to protest the company's decision to remove COVID-19 vaccine requirements for office work—a demonstration powerful enough to prompt the video game developer to reverse its policy.
In the midst of its $69 billion merger with Microsoft, Activision Blizzard has faced a typhoon of employee lawsuits, antitrust inquiries and unionization efforts. The "Call of Duty" publisher's decision to lift its office vaccine mandate was the latest in this string of controversies, spurring Monday's walkout and leading Activision to change course, allow its gaming studio divisions to implement their own vaccine policies and maintain a "voluntary return to office" policy.
ABetterABK, the Activision workers' group that's been advocating for changes and unionization across the company, was quick to organize the virtual walkout for all of Activision's global offices.
"Myself and my other co-workers spoke up and after messaging went out on Friday, we saw an almost immediate walk back on the policy," said Ada-Claire Cripps, a senior software engineer who's worked at Activision Blizzard since 2019.
Cripps said that after Activision "delegated responsibility to studios," four have decided to keep enforcing a vaccine mandate. The Activision Blizzard subsidiaries that have chosen to uphold a vaccine mandate include Blizzard, QAMN, QALA and QATX, a walkout organizer told dot.LA.
Some employees said the confusion over the vaccine mandate and in-person work felt like a tactic to derail larger efforts to unionize at the company. An employee who wished to remain anonymous for fear of professional retaliation told dot.LA that they thought Activision was using its original stance to push out pro-union workers.
"Unfortunately, there has been an overlap in people who support both unionization and vaccination, [and] so in order to make those people uncomfortable it's more likely they'll leave the company," the employee said.
Activision didn't respond to a request for comment on why it initially made the decision not to require vaccines for on-site work. In a statement to dot.LA last Friday, the company claimed it "supports our employees' right to express their opinions in a safe and nonthreatening way, and will not retaliate for any decision to participate in this walkout."
But if Activision's intention was to discourage unionization, its about-face may have had the opposite effect. The walkout's success signaled to Activision Blizzard staff that they can leverage worker solidarity to implement change, including pro-union activities.
"I think it's incredibly important to consult employees when making big decisions like this, especially when it affects the health and safety of employees," said Kate Anderson, a quality assurance tester for Activision Blizzard who joined the company in 2020. "With a union, we would be able to have a seat at the table to help make decisions such as these and ensure that they are in the best interest of workers."
SInce Raven Software, an Activision-owned studio in Wisconsin, unionized as the Game Workers Alliance in January, labor organizers have sought to incorporate the rest of Activision Blizzard into that union or others like it, according to former Raven labor organizer Alex DuPont. "We definitely hope that other [Activision] locations will see this as kind of a spark—for them to see it is possible that you can get this done," Dupont told dot.LA at the time of the Game Workers Alliance's formation.
"We've made it clear that when we raise our voices together, we will be heard," Cripps said. "Our message is loud and clear, and in that respect I think the walkout was a success, so we are not planning on extended action. It's up to [Activision] leadership to decide how they want to proceed with our feedback; for now, we will wait and see."
After Monday's walkout, organizers said they felt that Activision heard their concerns and were not planning further actions around the company's vaccine policy. But they noted that Activision didn't directly reply to ABetterABK. "Other than leadership responding that locations will be individually choosing how they enforce vaccines, there has been no response," Anderson said.
Anderson said one demand Activision has yet to reply to is the request for remote work to be a full-time option. They also noted that not every job at Activision Blizzard is eligible for remote-only work.
"There is a lengthy process for requesting permanent remote work that is not equitable for all," Anderson said. "Other companies have a hybrid model for return to office and remote work and often let employees choose which they prefer, so there's no reason Activision can't do the same."
Anderson and several other employees pointed to the fact that Activision successfully launched two games in its biggest franchise—"Call of Duty: Cold War" and "Call of Duty: Vanguard"—while its teams were entirely remote. "Call of Duty: Vanguard" ended up being 2021's top-selling game.
Regardless of declining COVID-19 infection rates, some Activision employees still don't feel safe returning to the office.
"As time has gone on, they've seen the feasibility that work from home can happen," said Emily Knief, a senior motion graphics designer who's worked for Activision for 16 years. "That initial email from [chief administrative officer] Brian [Bulatao] that came earlier in the week was very shocking, because it flew in the face of literally everything that they had done up until that point."