raven software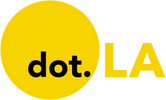 Get in the KNOW
on LA Startups & Tech
X
raven software
Activision Blizzard Logo Under Microscope
Workers at Activision Blizzard subsidiary Raven Software won their labor union vote today—a move that certifies the first union at a major video game publisher in the U.S., and one that could potentially transform the Santa Monica-based game developer that Microsoft is paying $69 billion to acquire.
Twenty-two employees at Wisconsin-based Raven voted 19-to-3 in favor of ratifying their Game Workers Alliance union in a National Labor Relations Board-sponsored election on Monday. The Raven workers—who do quality assurance testing for popular Activision titles like "Call of Duty"—formed the Game Workers Alliance in January and proceeded with the vote after Activision refused to voluntarily recognize the union.
The vote marks the first time that employees at a AAA game publisher in the U.S. have successfully unionized their workplace. It could also be a key step toward unionizing the rest of Activision's 10,000-person workforce—something that Raven labor organizers told dot.LA earlier this year is part of their larger plan.
"We respect and believe in the right of all employees to decide whether or not to support or vote for a union," Activision spokesperson Talia Ron told dot.LA in an email Monday. "We believe that an important decision that will impact the entire Raven Software studio of roughly 350 people should not be made by 19 Raven employees."
None of Activision's major competitors, such as West Los Angeles-based Riot Games, have unionized employees. Across the entire video game industry, only indie studio Vodeo Games has a labor union—one which became the first certified game workers' union in North America last year.
"This is a huge win for not only the gaming industry but AAA gaming, because this is the first studio you're seeing out of a AAA [publisher] actually unionizing," labor organizer and former Activision quality assurance tester Jessica Gonazlez told dot.LA.
Pro-union Activision employees have long felt that an organized workplace could provide the muscle they need to address issues that have plagued the company and their industry at large—from long, grueling work hours to sexual harassment and discrimination. "I'm very, very hopeful that this is going to be part of a larger wave of unionizing in the video game industry as a whole," Gonzalez added.
While Microsoft executives have said that the Seattle tech giant won't stand in the way of union efforts at Activision, the game developer has taken steps perceived as anti-union among its workers—such as leaving Raven Software employees out of a pay bump for quality assurance testers and proposing contract language that would prevent workers from organizing. Raven workers began organizing after walking off the job in December in protest of Activision's decision to lay off 12 quality assurance contractors.
In a statement, Sara Steffens, secretary-treasurer for the Communications Workers of America labor union backing Raven's Game Workers Alliance, said "Activision did everything it could, including breaking the law, to try to prevent the Raven QA workers from forming their union."
"Quality assurance workers at Raven Software are bringing much-needed change to Activision and to the video game industry," Steffens said. "At this critical time for the company and its employees, these workers will soon have an enforceable union contract and a voice on the job."
Shutterstock
Activision Blizzard may have given nearly 1,100 of its part-time video game testers full-time jobs complete with pay raises, but the move notably excludes Activision employees who are seeking to form the first certified labor union at a major North American game publisher.
On Thursday, the Santa Monica-based game developer announced that it would be converting the part-time and contract quality assurance testers into full-time roles, complete with $20 minimum hourly salaries and access to full benefits. In a statement, Activision said the decision followed "a process that began last year"—one that initially converted 500 temporary workers across Activision's studios into full-time roles—and will now "increase [Activision Publishing]'s total full-time staff by 25%."
While the move promises to benefit many Activision part-timers and contractors, it also leaves out employees at Activision's recently unionized Raven Software division in Wisconsin, who handle much of the testing for the company's blockbuster "Call of Duty" title. While Activision noted that all Raven quality testers "are full-time and already have access to full company benefits," it added that they are ineligible for the pay raises, as well, because of their ongoing labor organizing efforts.
Raven Software vice president Brian Raffel told The Verge that Activision was excluding Raven workers from the raises "due to our legal obligations under the National Labor Labor Relations Act," which he said prohibits the company "from making new kinds of compensation changes at Raven at this time."
In a statement, the Communications Workers of America union, which represents Raven Software's Game Workers Alliance union, told dot.LA that it disagrees with Activision's interpretation, which it described as "especially galling" given the Wisconsin studio's efforts to organize for better working conditions.
"[Activision]'s assertion that the National Labor Relations Act prevents them from including Raven workers is clearly an effort to divide workers and undermine their effort to form a union," the CWA said. "Activision's disingenuous announcement is further evidence of the need for workers to have a protected voice on the job. We strongly urge Activision Blizzard to rectify this situation and respect Raven [quality assurance] workers' protected right to organize under the law."
In an online statement, Raven Software's Game Workers Alliance union said that Activision's "decision to exclude us… is their attempt to divide workers and undermine our right to unionize."
Last month, Microsoft, which is in the midst of acquiring Activision in a
$69 billion deal
, said that it
would not block unionization efforts
at the company. Still, the Seattle tech giant stopped short of saying it would voluntarily recognize any union—and as Raven Software workers
noted in a letter
to Microsoft CEO Satya Nadella, the terms of the merger prohibit Activision from doing so without Microsoft's consent.
Workers at Activision Blizzard subsidiary Raven Software have formed a new labor union and are seeking voluntary recognition by the Santa Monica-based video game publisher, just days after it announced plans to
sell itself to Microsoft for nearly $70 billion
.
More than 30 employees at the Activision-owned game developer's quality assurance testing department have formed the Game Workers Alliance, a union created under the nationwide Communications Workers of America labor guild. The effort is part of the CWA's ongoing Campaign to Organize Digital Employees, which has sought to unionize Activison's roughly 10,000 employees.
Wisconsin-based Raven Software—which was acquired by Activision in 1997 and works primarily on the hugely popular "Call of Duty" series—is the first business unit within Activision to form a labor union. The move comes one month after independent developer Vodeo Games voluntarily recognized a union formed by its workers, making it the first certified labor union at a North American video game studio.
The Game Workers Alliance, however, would be the first union at a major AAA game publisher. If Activision opts not to voluntarily recognize the union by later this month, the workers will move forward with a National Labor Relations Board-sponsored vote that would force recognition and give them the right to collectively bargain a labor contract.
In a statement, an Activision spokesperson said the company "is carefully reviewing the request for voluntary recognition from the CWA."
"While we believe that a direct relationship between the company and its team members delivers the strongest workforce opportunities, we deeply respect the rights of all employees under the law to make their own decisions about whether or not to join a union," the spokesperson said.
Raven Software employees have been on strike for five weeks after commencing a work stoppage on Dec. 6 to protest Activision's decision to lay off a dozen quality assurance testers working on its first-person shooter titles. The work stoppage was Activision's third in five months, with employees having also downed tools in protest of the company's handling of workplace sexual misconduct allegations.