L.A.-based Output, a bootstrapped business founded in 2013 to help musicians overcome writer's block, announced its first ever fundraise, of $45 million from Summit Partners.
The company serves a range of musicians from hobbyists to professionals, providing them a library of loops and samples that they can then manipulate into unique songs of their own.
Immediate plans are to nearly double its staff and expand its product platform, with future goals of leading the evolution of digital music production.
Gregg Lehrman was no stranger to music composition. He had worked under world-famous composers such as Hans Zimmer writing music for film and TV and had produced big projects with BMG music publishing. But after setting out on his own, he found himself suffering from writer's block.
So, he said, "I made a piece of software for myself, as a music-maker — with no intention of starting a company."
Lehrman's tool, however, ultimately became a music-tech company called Output. Based in L.A.'s Chinatown district, its mission is to help people start making music.
Seven years after it was created, Output has agreed to its first ever fundraise: a $45 million minority-stake investment from Summit Partners.
"I think there will be drastic changes to come in music creation," Lehrman said, "and we want to be at the forefront of it."
His investors agree.
"We believe Output has the potential to reinvent the digital music production market," said Andrew Collins, managing director at Summit and lead investor on the deal. Collins will now join Output's board.
"The holy grail in digital music-making is to make it super easy for musicians to find content that they like and then make it sound unique to them, and that's exactly what Output does," Collins told dot.LA.
The list of artists and projects that have used Output is impressive: Kanye West, Coldplay, Justin Bieber and Rihanna among them, as well as the soundtracks to "Game of Thrones," "Stranger Things" and "Black Panther."
The company broke $1 million in its first year with no advertising, Lehrman said: "just a viral video and a good product." That first product line – which included digital instruments and effects – was software geared toward professional musicians, who purchase it for an upfront fee.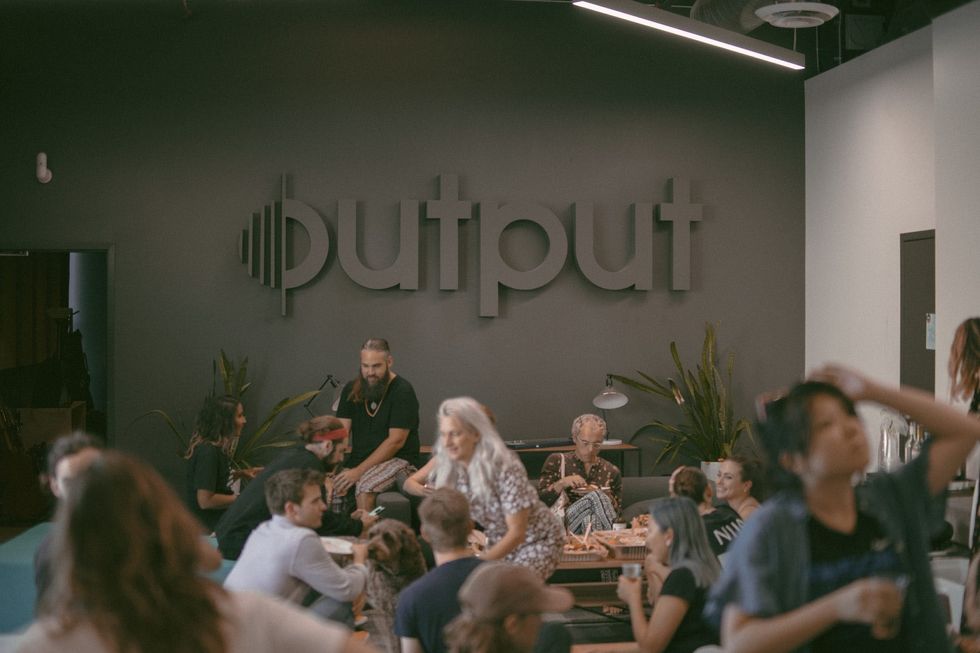 Courtesy of Output
In 2018, the company added a software-as-a-service (SaaS) product, called Arcade, which became particularly popular among musical hobbyists and digital-music newcomers. For a $10 monthly subscription, users receive access to thousands of loops and samples created by Output, which they can then manipulate and turn into their own unique tracks.

Most customers today use Arcade in conjunction with a digital audio workspace like Logic, Ableton or ProTools. Songwriters, whether professional or amateur, can set their rhythm and key, pull from Output's library of sonic building blocks and mold them like musical clay. Users can also upload and work with their own digital audio files.
Over time, Output has seen both its user base and its revenue streams shift away from the pros – which Lehrman said is a customer base with a natural limit – and toward hobbyists and digital-production newcomers.
Arcade, its SaaS product, has seen a 300% increase in monthly recurring revenue over the past 12 months. In just two years, it's grown to generate about 60% of Output's income.
"In the world of SaaS, it is incredibly rare to see both exceptional growth and capital efficiency." Collins said. "You don't see SaaS software growing this fast, profitably, fully bootstrapped. There's not a lot of those out there."
ARCADE by Output - Walkthroughwww.youtube.com
As the popularity of Arcade has grown, Output's user base has shifted to about one-third professional musicians, one-fourth digital-music newcomers, and the rest hobbyists who are "really into making [digital] music."

Collins also likes the market tailwinds that Output is riding — namely, the democratization of music ideation and distribution. Output enables musicians to create new sounds, while platforms like Spotify and Soundcloud allow anyone to publish their tunes with just a few clicks.
The company's technology stack is a combination of digital signal processing (DSP) algorithms written in C++ and some machine learning. "We're going to see that continue to expand," Lehrman said.
Output also has a line of furniture and hardware products designed to help music-makers build out their home studios. It is currently working with Barefoot Sound – which Lehrman called "the Rolls Royce of speakers" – to manufacture a new speaker line.
With its new cash, Output plans to grow its staff, which currently numbers about 60. "We'll grow to north of 100," Lehrman said.
It will also build out its product offering, adding new tools to Arcade like digital instruments and expanding its mobile capabilities.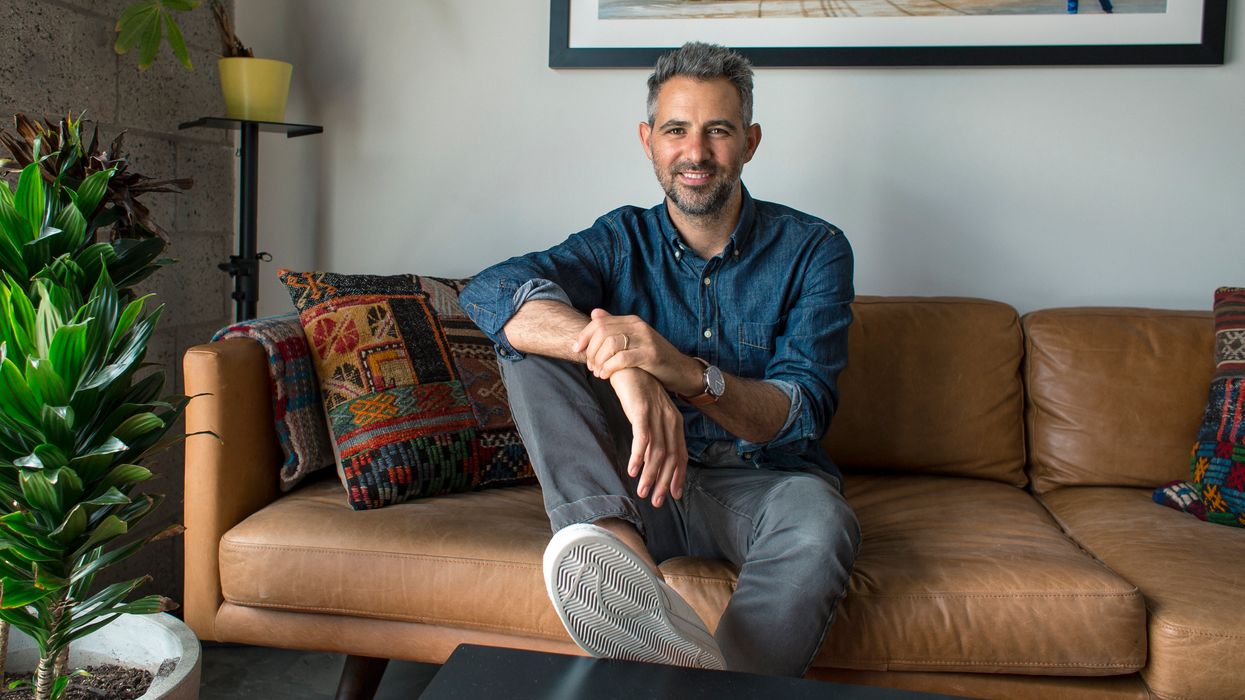 Output founder Gregg Lehrman has worked under world-famous composers such as Hans Zimmer writing music for film and TV.Courtesy of Output
"We feel strongly we can build a unified ecosystem that once you're in, you're familiar with everything," Lehrman said. "You don't have to learn 100 different applications; it can do 100 different things but you won't feel lost."

Collins pointed to several competitors, including Splice, LANDR, iZotope and Native Instruments, but noted that "nobody else has integrated a very robust curated library of content – sounds, loops, well-organized beats – that musicians can pull from and pull into a workflow engine (the software) and manipulate those sounds to create something that is completely unique."
Lehrman and Collins separately emphasized the Output team's passion for music. 50 of the 60 employees today make music on a daily basis, Lehrman said.
Summit primarily focuses on founder-led bootstrapped companies, which it provides with on-demand services like marketing and engineering.
"Management sets the agenda," Collins said.
For Lehrman, that'll be to further leverage technology: not to create music itself, but to help people create, just like it helped him overcome his own writer's block those years ago.
"From the first product to the last product," he said, "it's been about helping people be creative."