starship technologies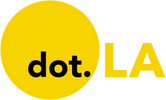 Get in the KNOW
on LA Startups & Tech
X
starship technologies
Students at the University of California, Los Angeles can now have pizza, coffee and groceries ferried to their dorms via six-wheeled autonomous robots.
Starship Technologies, a San Francisco-based robotic food delivery service launched in 2014 by two Skype co-founders, announced Wednesday it is adding the leafy Westwood campus to its roster of delivery locations after raising an additional $17 million in funding. The company started operating at the University of California, Irvine, last year.
"UCLA is going to be going to be special for us," said Ahti Heinla, co-founder and CEO of Starship. "It's good to be part of the dining services of such a well-known university. Definitely during these times, the demand for contactless deliveries has increased so we're seeing strong demand on university campuses and elsewhere."
Even though most students are not on campus because of the pandemic, Heinla said Starship is seeing considerable ordering from those remaining who do not want to risk getting coughed on by other humans.
"We are definitely seeing strong orders, specifically more orders than we did before the pandemic in the campuses," Heinla said.
UCLA students can order from vendors including Blaze Pizza, Bruin Buzz, Lu Valle and Southern Lights.
The campus sits on over 400 acres, much of it with steep inclines. But Heinla said his robots are well-equipped to handle any terrain.
"We can pretty much work anywhere and we operate in any weather," he said.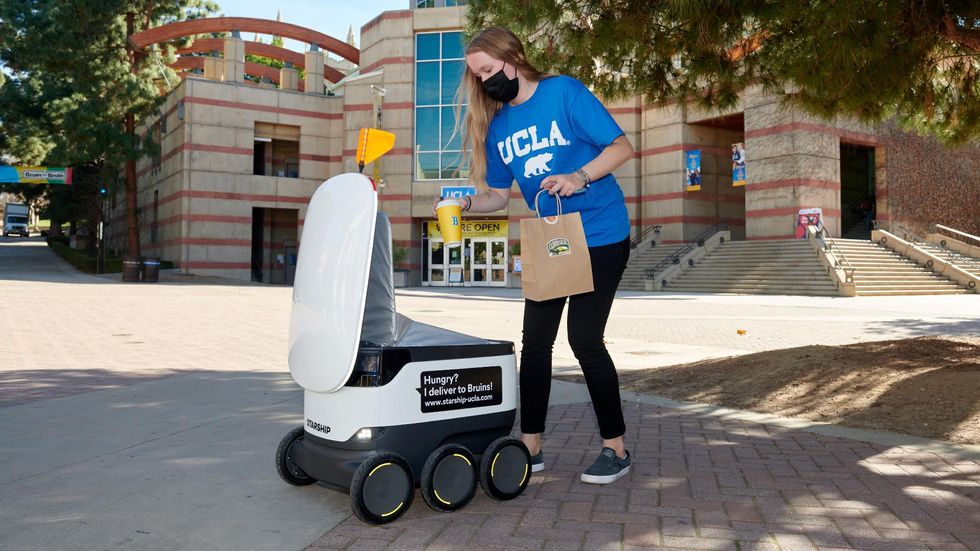 Starship has now raised a total of $102 million and has completed over a million deliveries with plans to expand to 100 campuses nationwide by the end of year. It also operates in a handful of cities, including Tempe, Arizona and Mountain View, California, as well as two towns in the U.K.

Autonomous delivery is projected to grow globally from $11.16 billion next year to $76 billion by 2030.
The competitive field includes giants like Uber and Amazon and Nuro – an autonomous vehicle startup founded by two ex-Google engineers valued at $4 billion. The company received regulatory approval earlier this month to operate on city streets in the Bay Area. There is also Kiwibot, which has raised over $3 million mostly from crowdfunding and plans to deploy over 400 robots in the L.A. area by the end of the year.
Postmates, which is now part of Uber, has been testing a handful of delivery robots in West Hollywood since last April.
Even if autonomous vehicle technology is ready, the public might not be. Lawmakers have raised concerns about robots crashing into pedestrians or taking jobs from delivery workers.
But Heinla said far from destroying jobs, robots actually create them because they can bring an edge to struggling mom and pop shops since Starship robots only operate in a four-mile radius, which is often beyond the reach of bigger outlets.
"It's possible for the corner shop to win the market back from the big store because the corner store can do deliveries faster because it's closer," Heinla said. "I think we are creating jobs."