repairsmith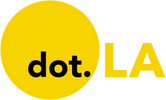 Get in the KNOW
on LA Startups & Tech
X
repairsmith
Repairsmith.com
RepairSmith, an El Segundo-based at-home car repair service, has been steadily rising in popularity since its launch in 2019, with over 100,000 completed appointments.

And on Thursday, the company announced a $42 million Series B raise that will rev up and expand with the goal of operating in every major metropolitan area in the U.S. by next year.
The company now operates in 650 cities across six states including California.
"Finally, we believe there is a team that is bringing mobile service and repair into the digital age, using a robust technology platform backed by world-renowned automotive partners," Ziad Ghandour, founder of TI Capital, said in a statement announcing the raise. "RepairSmith is ideally positioned to transform the marketplace."
TI Capital invested along with Mercedes-Benz, Porsche Ventures and Spring Mountain Capital.
In cities where RepairSmith operates, customers can book an appointment for a technician to come to their home on RepairSmith's website.
RepairSmith also offers business-to-business services, with rental car agencies and car dealerships being among the types of businesses they serve. Still, the majority of RepairSmith's services are aimed at individual car owners.
One major selling point of the company is that each RepairSmith technician is an employee of the company rather than a contractor. This decision was made to ensure the quality of each technician, keep up with the competition and avoid legal issues regarding the distinction between an employee and a contractor.
In a statement, co-founder and CEO Joel Milne said, "The independent automotive repair market has not changed in 50 years, and is ripe for massive disruption."
Ghandour and John L. Steffens of Spring Mountain Capital will also join RepairSmith's board of directors.
From Your Site Articles
Related Articles Around the Web
On this week's episode of Just Go Grind, hear from Joel Milne, the CEO of RepairSmith, the first and only full-service mobile delivery solution for car repair and maintenance, launched in Los Angeles in 2018.
Key Takeaways:
RepairSmith defines its company culture by what motivates people most: mastery, autonomy and purpose.
RepairSmith made the decision to hire all its car technicians as employees, rather than source from a marketplace, to ensure better quality of service.
The willingness to pay the delivery fee is still pretty darn low. Amazon has ruined that for for the world.

— Joel Milne, RepairSmith
Joel Milne is a serial technology entrepreneur. He cofounded four venture-backed technology startups and brings a lifetime of experience building and operating technology companies to RepairSmith. Milne has served as CEO, COO and CTO for his previous companies, having raised over $100M in venture financing and scaled multiple businesses nationally.
Want to hear more episodes of Just Go Grind? Listen on Apple Podcasts, Stitcher, Spotify, Google Podcasts — or wherever you get your podcasts.
From Your Site Articles
Related Articles Around the Web