HBO Max, the new streaming service from AT&T's WarnerMedia, launches Wednesday. Advertised as the place "where HBO meets so much more", HBO Max will debut with over 10,000 hours of content from a range of brands including HBO, Warner Bros., Cartoon Network and Turner, with characters as diverse as Elmo and Tony Soprano. This marks a culminating milestone in AT&T's massive integration that began in 2016 when it agreed to acquire Time Warner for $85.4 billion.
Widely viewed as both a streaming offering for content-hungry viewers, and as a value-add for AT&T's customers, HBO Max will hope to effectively absorb the 30 million or so current HBO customers into its initial subscriber count. Despite the head start, and the track records of a century-old studio and TV's most prestigious channel, industry onlookers have highlighted several challenges facing the new service.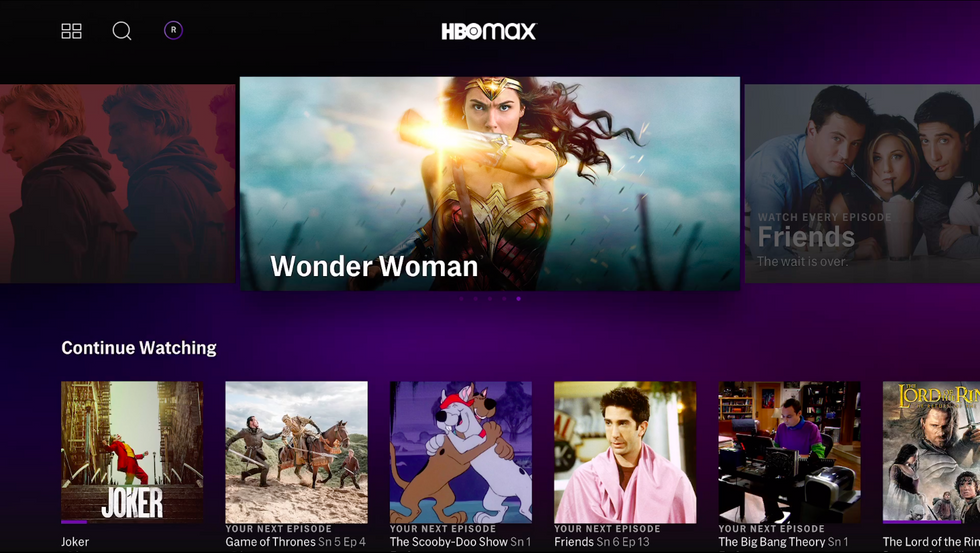 HBO Max launches with over 10,000 titles across a range of content brands
One is its price. At $15 per month, HBO Max will cost more than any of its competitors in the video streaming space. That takes on greater weight given the number of competitors, including Netflix, Disney+, Amazon Prime Video, and NBCU's Peacock – all of which charge less than HBO Max. Then there is the fear of brand dilution. To grow the plateauing HBO subscriber base, HBO Max is staking out a competitive position built upon a broad mix of content ranging from upscale HBO series to more middlebrow fare like Big Bang Theory.
dot.LA caught up with two HBO Max leaders to learn about the key decisions leading to today and to explore the path ahead. Tony Goncalves oversees HBO Max's product, performance marketing, and data & analytics. Reporting to chairman Bob Greenblatt, Goncalves also runs Otter Media, a WarnerMedia subsidiary that houses several digital content companies. Goncalves spearheaded AT&T's acquisition of Time Warner and formerly led DirecTV's expansion into mobile content. Sarah Lyons, senior vice president of HBO Max's product experience, provided additional comment.

dot.LA: To stand out in this competitive space, it obviously helps to have good content, good data, and a good user experience. But what can you do if everyone else has those, too?

Goncalves: I think it's a misnomer that we're all competing to be the one platform that consumers go to. A variety of us are going to offer these platforms and consumers will have more than one. These new "super-networks" are emerging, in the form of an app that aggregates lots of content, and you stand out by what stories you're aggregating, and how you're curating and presenting them. The data tells us that consumers have 2-3 services today and are willing to pay for up to 4-6 — so our goal is to be one of those 4-6.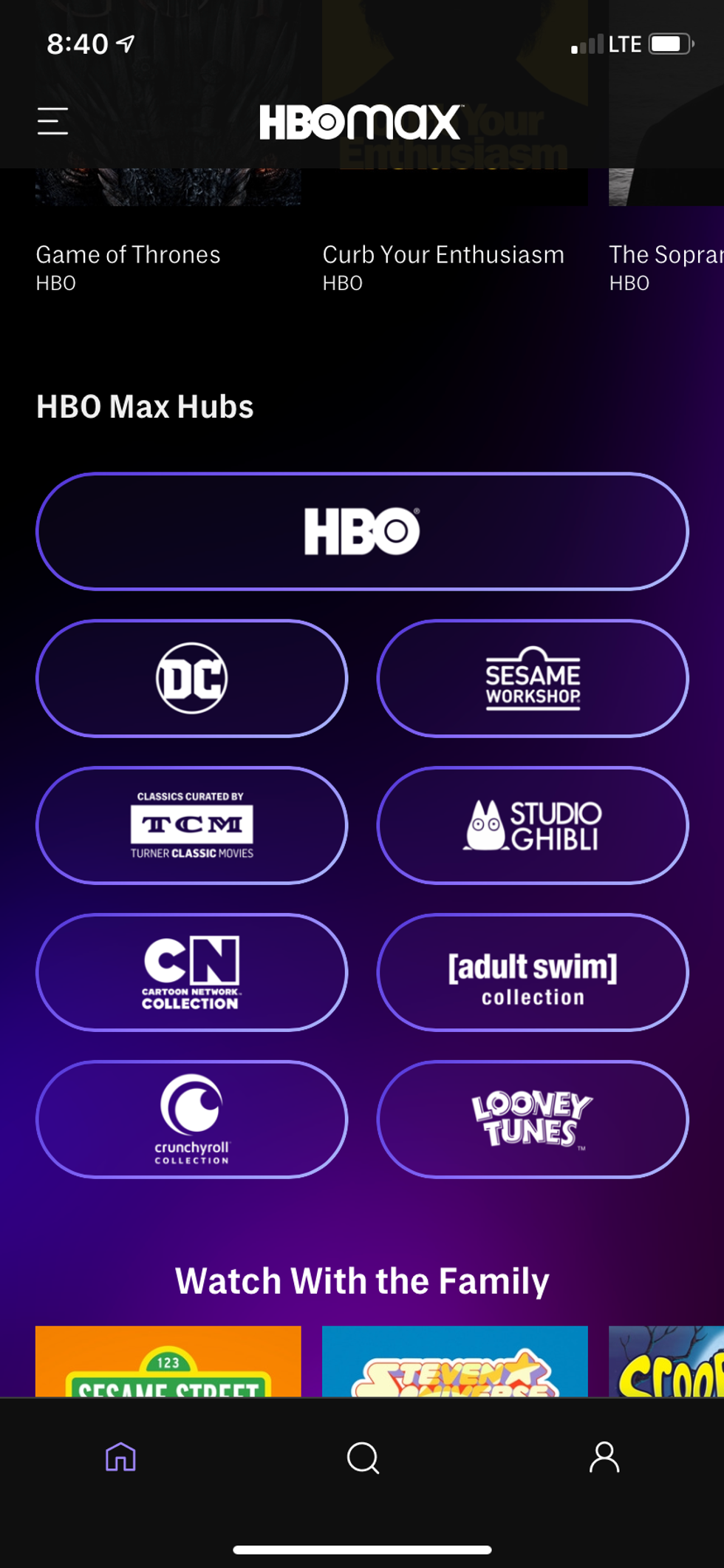 HBO Max users will be able to browse by "hub"
Lyons: We looked at research into consumer sentiment and saw that consumers value the experience just as much as they do the content. There's a common problem among customers with finding something to watch, because there's a sea of content out there. They're not quite confident that when they start a new show, it will be time well spent. We talked to them about that and learned on average it takes about nine minutes to find something to watch — and that 20% of them abandon it altogether because they get frustrated and give up. When we asked about recommendation engines, they started to kind of recoil; they had a visceral reaction. They'd say, 'How could a robot purport to know who I am or what I want?' They felt boxed in. So we kept all of that in mind as we were creating the product experience, and we felt like we had an opportunity to create a sweet spot with a service that blends the human touch in curation with underlying data for personalization.
Goncalves: We believe the opportunity is to present consumers a clean, clutterless experience and get away from that endless scroll by giving consumers the confidence that when they press on a tile, they'll be taken into a great story — which is not necessarily the case in the marketplace today. That's a real opportunity for differentiation.
In developing your launch slate of content, how did you decide how much original content you needed, how much catalog content you needed, and what kind of each?
Goncalves: If there were a formula, I'd be happy to walk you through that. But the reality is we had to
step back and define what we wanted to be when we grew up. We started with this incredibly valuable anchor of HBO. We were extremely fortunate that the service had garnered over 30 million paying subscribers over the years, but it had essentially peaked. So we started with the demographic we had — higher-income households, a bit more male — then morphed our programming to grow around that.
Lyons: The conundrum was how do you take those existing users and give them a new experience while keeping them comfortable, and at the same time target a new set of subscribers that are millennials, Gen Z, families, females, kids of all ages. How do you add them and keep the experience fresh and add all the content that goes along with it, yet keep it premium while not alienating subscribers? It was all a balance.
How do you approach the role of original versus licensed content?
Goncalves: You tend to see in the data that originals are the titles that drive people to subscribe, whereas the licensed content is what garners the engagement thereafter and keeps consumers on these platforms.
There's some concern that customers may be confused about the various HBO options – HBO, HBO Go, HBO Now, HBO Max — and, on top of that, people may be unclear about what they're entitled to based on their current HBO situation. AT&T is still negotiating with Comcast, as well as Amazon and Roku – which together control nearly 70% of the streaming device market – but as of today there are no agreements to bring HBO Max to those users. To what extent are you hopeful about resolving those negotiations?
Goncalves: I can't get into specifics of the negotiations themselves. But as we go forward, we want to bring everything together. We need to work with our distribution partners in order to do that, and I think you'll see that come to life, where we do come together and align on objectives. You'll see a lot of HBO Now apps turning into HBO Max apps overnight. As far as the folks that we're not aligned with, our hope and expectation is that we'll continue working with them and in the days and weeks to come, we'll come to an agreement. But the consumer has other options.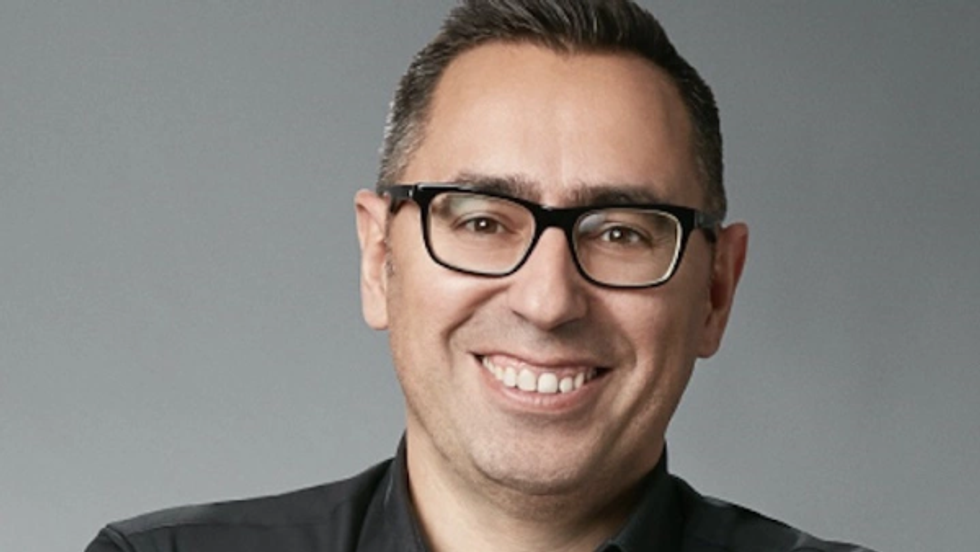 Tony Goncalves oversees HBO Max and is also CEO of Otter Media
In the sprint to launch, you had teams collaborating remotely across Los Angeles, Seattle, New York and Atlanta. How were they able to work together and meet the launch date target?
Goncalves: I wish you could see the big smile on my face right now. This could've turned out bad. We were uncomfortable two and a half months ago, until we saw these folks rally. We became proficient in Slack and in video calls. The tech teams in particular became proficient at coding at home, doing quality checks of the apps from home and doing quality control left and right — we had to put devices in people's homes and be really flexible. Then you look at the marketing team that had a marketing plan ready to go, anchored on things like March Madness, and all of a sudden those went away. But you saw a team showing up with a sense of purpose and working remotely and getting comfortable with needing to change the way they were operating and I think we're the better for it. I'm really, really proud of what we've done here and I think this pivot is something that I'm most proud of.
Speaking of pivoting, you've been involved in a lot of big, future-oriented business decisions. What have you learned about navigating a business transformation on a scale like this?
Goncalves: Business transformation at scale, in any business, is really, really tough. I think the only way that businesses succeed is if they have a clear definition of a goal – the beacon – and then a path to get there. It became really clear (for AT&T) that as a core connectivity company, being purely a pipe wasn't the path that the company needed to go. The question then became what value-add was needed to put on top of that. Video happens to be the most trafficked content over the network, so I think the clarity of the fact that the network and content needed to come together has really helped this company put a beacon out there as to what it ultimately needs to be. The hardest part is bringing the hundreds and thousands of employees along for the ride and getting them committed, and I think we've done that by articulating this marriage of content and connectivity.
You've been either in L.A. or traveling to L.A. for much of your career. How have you seen it evolve over the years as a business and tech hub?
Goncalves: If you just look at Playa Vista, and what it was and what it is, that alone gives you the answer, when you have a variety of more tech-oriented companies anchoring in and around Playa and Culver. I think it's fascinating, because the primary reason that that happens is talent acquisition. All these companies need talent, so these hubs tend to emerge out of the need for talent and that's what I've seen pop in L.A. A funny anecdote: I was doing a lot of traveling back and forth earlier in my career at DirecTV and I was looking to potentially buy a condo or house. I looked in Playa and I scratched my head as to why anybody would pay $500k for a place there. But today if you can find one apartment even for sale at anything under three-times that, you'd be lucky.