jump capital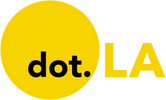 Get in the KNOW
on LA Startups & Tech
X
jump capital
Courtesy of Yelena Shkolnik
On this episode of the LA Venture podcast, Jump Capital's Yelena Shkolnik talks about her work with crypto and the sometimes surprising ways in which commerce, content and fintech are converging.

The firm operates a $350 million fund focused on writing $8 to $10 million checks to Series A companies. Shkolnik estimates her company leads about 70% of the rounds in which they participate.
Jump's headquarters are in Chicago, but Shkolnik works out of Los Angeles, where she was raised. Her focus is on media and enterprise software startups.

Every year, Jump releases a report on the areas on which it wants to focus. This year, it's looking at enterprise software, media and financial technology (fintech) companies. The firm has a reputation for focusing on crypto.

"The crypto community is an active and engaged one. So I think it is easier to get publicity for the work we do in crypto," Shkolnik says. "But in crypto, we're not just investors, we're also builders."
She added that she's seen an appetite for ownership grow as people want to feel like they not only own a portion of the brands they love and creators they respect, but they also want equity in it. Whether that consumer interest ultimately resolves in stock ownership, Patreon-like funding or non-fungible tokens, she says, remains to be seen.
"Is it easier for me to sort of incentivize you by saying, 'Hey, you're gonna have some fractional equity ownership in Nike?' Or is it easier for me to incentivize you with a social token? I don't know," says Shkolnik. "There's a lot of different ways to connect creators and commerce and the end consumer. But I think that, increasingly, is all very interesting."
Shkolnik believes the shift in how viewers consume media—from TV and theaters to streaming and social media—has led to an evolution in content. People are increasingly looking for a more interactive experience she calls "breaking the fourth wall."
The rise of content also has allowed people to become almost experts overnight. Websites like Reddit and YouTube have created a space for fintech influencers. With their form of hybrid content, you can watch your favorite creator and make money, too.
"For example, you can now watch videos of someone talking about stocks, realities or markets. And then you could trade on that same platform," said Shkolnik.
Shkolnik sees gaming as a perfect space for independent creators that is poised to continue growing. Livestreamers have the ability to interact with their fans from their couches and be paid to do it.
"I think that this general motif, which I think you and every sort of VC in the world would echo, is just the opportunity for everyone to be an entrepreneur and kind of determine their own destiny," she says.
dot.LA Engagement Fellow Joshua Letona contributed to this post.
Hear the full episode by clicking on the playhead above, and listen to LA Venture on Apple Podcasts, Stitcher, Spotify or wherever you get your podcasts.
From Your Site Articles
Related Articles Around the Web