hellofresh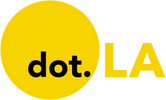 Get in the KNOW
on LA Startups & Tech
X
hellofresh
Investors behind David Dobrik's app Dispo are beginning to cut ties.
The venture-backed startup lost its top investor Sunday night following an investigation into a sexual assault allegation against a former member of his vlog crew.
And two early investors have since released statements and confirmed they would donate any profits from from investments to organizations working with survivors of sexual assault.
Spark Capital, who led the startup's $20 million Series A round in February, announced Sunday night that it has chosen to "sever all ties."
"We have stepped down from our position on the board and we are in the process of making arrangements to ensure we do not profit from our recent investment in Dispo," the venture capital firm posted on Twitter.
The firm did not directly address its investment and could not be immediately reached for comment.
Meanwhile, Dobrik, a co-founder of the Los Angeles company, said he has stepped down from Dispo, according to a report from The Information.
The departures come on the heels of a report from Business Insider last week that outlined the story of one woman who said she was sexually assaulted by a former member of the content creator group Vlog Squad. The woman said Dobrik had been present that night before the assault, filming.
Days after the story was published, a handful of Dobrik's sponsors, including HelloFresh and the Dollar Shave Club, ended their partnerships with the social media influencer. DoorDash, Honey, General Mills and Angel City Football Club also dropped sponsorships.
Early-stage investors are beginning to speak up about the allegations and reports.
Seven Seven Six, an early-stage venture capital firm created by Reddit's Alexis Ohanian, tweeted Monday that the allegations "are extremely troubling and are directly at odds" with the firm's values.
"We have made the decision to donate any profits from our investment in Dispo to an organization working with survivors of sexual assault," the firm posted. "We have believed in Dispo's mission since the beginning and will continue to support the hardworking team bringing it to life."
Ohanian could not be reached directly for comment.
Minutes later, Unshackled Ventures, an early-stage fund for immigrant founders, posted a brief statement calling the allegations "disturbing." The firm also participated in Dispo's October seed round and told TechCrunch it would also donate any profits to groups dedicated to survivors of sexual assault.
"As a female majority team, we do not take this lightly," reads the tweet. "We are in support of the companies decision to part ways with David and will continue to monitor the situation closely."
Editor's note: This story has been updated with new information about sponsorships and investors throughout.
Breanna de Vera also contributed to this report.
At least two companies have dropped their partnerships with YouTuber and Dispo co-founder David Dobrik in response to an investigation from Business Insider detailing allegations of sexual assault against a former member of the group Vlog Squad.
The crew propelled YouTuber Dobrik to Internet fame and helped him launch photo-sharing app Dispo, which last month raised $20 million in a Series A round led by Spark Capital. The venture capital firm headquartered in Boston could not immediately be reached for comment. Last October, Reddit co-founder Alex Ohanian's fund Seven Seven Six led a $4 million round.
But HelloFresh, a sponsor of Dobrik, confirmed to dot.LA that it is no longer working with Dobrik and or any member of the Vlog Squad. A spokesperson said by email the company does "not have any plans to work with them again in the future."
The Dollar Shave Club ended its partnership with Dobrik, who has promoted the Venice-based razor and shaving company on his Instagram, Insider reported. On Tuesday, SeatGeek, a ticket-selling platform, also told the outlet it was "reviewing" its partnership with Dobrik.
Earlier this week, Business Insider published a lengthy investigation by Kat Tenbarge in which a woman accused Vlog Squad member Dominykas Zeglaitis of sexually assaulting her while she was incapacitated by alcohol and could no longer consent.
A few days after the alleged assault, Dobrik uploaded a video titled "SHE SHOULD NOT HAVE PLAYED WITH FIRE!!" which includes clips of the woman entering Zeglaitis' bedroom. The woman confirmed the story to the New York Times in a story published Friday afternoon.
On Tuesday, Dobrik posted an apology on YouTube called "Let's talk." Dobrik does not directly address the rape allegation. But he said, "consent is something that's super, super important to me."
"Things like that won't happen again," he said. "I've learned from my mistakes and I also believe that actions speak a lot louder than words."
Let's talk
"With people in my life that I don't film with anymore, like Dom [Zeglaitis] ...I chose to distance myself because I don't align with some of the actions and I don't stand for any misconduct. I've been really disappointed by some of my friends."

The two-and-a- half minute video was posted on a YouTube channel that has 1.69 million followers that he shares with Jason Nash. The comments feature, which is usually open, was disabled.
During the video, Dobrik said he was "sorry" to Vlog Squad member Joseth "Seth" Francois. Last month, Francois told BuzzFeed News he was sexually assaulted during one of the squad's "prank" videos. Francois, the only Black member of the squad, said he was also "used as the punchline for racist jokes."
"I just want to make videos where everybody in it- whether you're participating or watching- is enjoying and having a good time," Dobrik said in his video. "And I missed the mark with that one."
Francois told BuzzFeed that people who spoke out were sidelined.
"It was an unwritten thing where you see a pattern of people saying, 'Yo, I'm uncomfortable with this,'" he told BuzzFeed. "All of a sudden they disappear and they're not in videos anymore."