electronic frontier foundation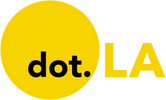 Get in the KNOW
on LA Startups & Tech
X
electronic frontier foundation
cdn.pixabay.com
A regulatory body that oversees the address book of the internet has put the kibosh (at least for now) on a private equity firm's efforts to purchase control of all dot-org domains for more than $1 billion.
The Internet Corporation for Assigned Names and Numbers (ICANN) said late Thursday that its board had voted to reject the proposed change in ownership, which would have impacted 10.5 million registered domain names, including Farm Aid, The Sierra Club, Amnesty International, Girl Scouts of the USA, The Associated Press and ProPublica.
"ICANN entrusted to PIR (Public Interest Registry) the responsibility to serve the public interest in its operation of the .ORG registry, and now ICANN is being asked to transfer that trust to a new entity without a public interest mandate," ICANN said. Their conclusion was "the public interest is better served in withholding consent."
It's the final chapter in a complex, technical discussion that's taken place over the last few months about the future of a critical segment of the internet, which has included letters from lawmakers, petitions and a subpoena for information and review by California Attorney General Xavier Becerra's office. The decision by ICANN was praised by digital rights advocates.
In November, Boston-based Ethos Capital publicly announced the deal to acquire the nonprofit Public Interest Registry (PIR), which manages the dot-org domain, setting off public debate over the appropriateness of such a deal.
The purchase would have given The Internet Society, a nonprofit that controls and created PIR, a $1.135-billion endowment to continue its other good works it engages in to strengthen the internet, without having to rely solely on fees from dot-org registry users.
In its rationale for the decision, the board stated that its decision to not bless the deal is "both reasonable and in the public interest" and that the board had determined that "the public interest is better served in withholding consent as a result of various factors that create unacceptable uncertainty over the future of the third largest gTLD (generic top level domain aka dot-org) registry."
The board said that if it had consented to the deal being made, it would have to trust that the new proposed for-profit entity, which would lack embedded nonprofit protections and now have fiduciary obligations to its new investors to repay $360 million in debt, would serve the same benefits to the dot-org community.
More than 21,000 people, 660 organizations and six members of Congress have written letters to say they oppose the deal, which internet governance experts worried would lead to unsavory efforts to make back the more than $1 billion to please investors at the expense of nonprofits doing good or monetize the data's registry at the expense of the public.
Ethos called the decision by ICANN a "dangerous precedent with broad industry implications" in a statement released late Thursday and said it was evaluating its options.
Ethos has tried to address concerns about it being a private equity firm by releasing initiatives to assuage concerns, including a stewardship council, measures to limit prices, safeguard against censorship and protect personal data. But none appeared to assuage concerns about the overall structure of the deal.
"ICANN has overstepped its purview enabling it to unilaterally reject future transfer requests based on agenda-driven pressure by outside parties," Ethos said. "This decision will suffocate innovation and deter future investment in the domain industry."
Their statement was also sent out with statements from PIR and ISOC. PIR called the decision "disappointing" and a failure by ICANN to follow its bylaws, processes and contracts. ISOC also echoed that disappointment and questioned ICANN's actions as inconsistent and not in line with what the regulatory body was meant to be.
But the Electronic Frontier Foundation, a nonprofit that advocates digital rights, hailed ICANN's decision as a "stunning victory." Its staff has pushed for months against the deal, organizing letter-writing campaigns and protesting outside ICANN's Playa Vista, Calif. offices.
U.S. Democratic senators Ron Wyden of Oregon, Elizabeth Warren of Massachusetts, Edward J. Markey, of Massachusetts, and Anna Eshoo of California, who earlier wrote a letter to ICANN's board urging them to block the potential sale, praised their decision in a statement released on Friday.
"ICANN made the right decision," Wyden said, adding that the deal would have put the dot-org registry in an "unstable position during this current economic crisis, solely to enrich a private equity firm at the expense of users and nonprofits. The .org registry is too important to be at the mercy of wealthy investors."
Warren called the decision "good news for nonprofits and everyone who relies on a free and open internet" while Eshoo called it a "big win for the internet."
California's AG had previously waded into the issue, writing a letter to ICANN's board, informing them that in his authority to speak for California's public interest in the dot-org registry as the home to noncommercial entities that the public interest would be better served by ICANN withholding its approval of a change in control. ICANN said it considered the AG's letter as one reason to withhold its approval.
Because PIR is incorporated in Pennsylvania, the state's AG also has a role in oversight and approving the proposed conversion of PIR from not-for-profit to for-profit entity. ICANN's board said the lack of approval by Pennsylvania, which won't complete its process before May 4, remains an area of concern and also influenced the decision to withhold consent.
The ICANN board left open the possibility of approving such a deal in the future if PIR is able to provide additional information that resolves concerns raised by the board.
__
Do you have a story that needs to be told? My DMs are open on Twitter @latams. You can also email me, or ask for my Signal.
From Your Site Articles
Related Articles Around the Web
Researchers at the University of Southern California, Emory University and the University of Texas Health Science Center have received a federal research grant to create a mobile app for contact tracing the novel coronavirus that hopes to track a person's real-time location and symptoms "for quarantine and decontamination." The project would use collected data to calculate a type of credit score of your COVID-19 risk and uses that to help calculate an aggregate risk score for locations like your neighborhood grocery store over time.
As part of the National Science Foundation Rapid Response Research award, created for situations like the ongoing pandemic, USC's Cyrus Shahabi, a professor of computer science, electrical engineering and spatial sciences, and chair of the Computer Science Department was granted $67,185. The project, entitled "REACT, for REAal-time Contact Tracing and risk monitoring via privacy-enhanced tracking of users' locations and symptoms" is a multi-university with researchers at Emory University and the University of Texas Health Science Center, with total funding at $151,477. Work officially begins on Friday.
The universities hope to have a working mobile app by August, in time for the start of the fall semester, Shahabi said.
It's yet another digital twist on contact tracing, a pillar of public health and infectious disease control that can be onerous detective work. It involves identifying those who have been in contact with infected persons to help isolate and limit spread of a virus, especially during epidemic — or, in this case, pandemic conditions.
Enabling such efforts have become a recent focus by governmental entities and organizations. In California, Gov. Gavin Newsom has said that contact tracing capacity and expanded testing are crucial measures that need to be in place before stay-at-home orders can be loosened. That includes establishing a contact tracing "workforce" and developing a statewide training academy to train 10,000 workers to do contact tracing.
Shahabi envisions a use case where people with higher personal risk scores might decide to stay home or get tested for COVID-19, and where areas that are deemed high-risk because people are later known to be infected, like a particular supermarket, might be avoided. Policymakers could warn the public to avoid an area that's known to be a potential hotspot of infection.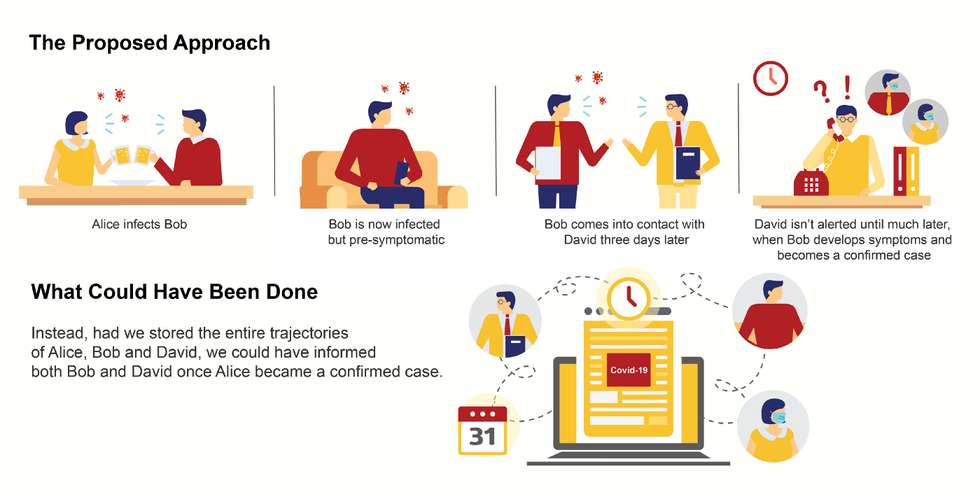 Graphic by Haotian Mai/USC assets.rebelmouse.io
The main problem with contact tracing is that it relies on human memory, in this case over as long as a 14-day period, which can be especially faulty, Shahabi said. It also has a built-in delay between when an infected person is identified and when those who have been exposed are notified. Immediate isolation is only possible with digital contact tracing, he said.

A recent Science research report found that SARS-CoV-2, which causes the disease COVID-19, is spreading "too fast to be contained by manual contact tracing, but could be controlled if this process was faster, more efficient and happened at scale" using digital methods like a mobile app.

While companies like Apple and Google who have engaged in a rare collaborative effort to create an "exposure notification API" that would be utilized to inform people via bluetooth signals on their phone that they may have been near an infected person -- allegedly without jeopardizing privacy.
Shahabi said that Apple and Google's proposed method could provide many false positives or negatives, because it doesn't take into account factors like whether a person is wearing a mask or how close they are. For those who are warned, it could be unclear as to what to do about it, and eventually people may become inured to alarm bells that are raised because of it, he said.
Countries such as South Korea or China have used location-based digitized contact tracing. However, it has only been successful because citizens are forced to download it, opt into location monitoring, and regularly check in or otherwise be visited by enforcement authorities, according to Dr. Jeffrey Klausner, a professor of medicine in the division of infectious diseases at the David Geffen School of Medicine at UCLA who has worked in contact notification for 25 years in areas like HIV in the United States.
"In that setting where there's 100% mandated compliance, it's been shown it can work, in our setting in the United States, I don't see that really happening," Klausner said. "We have enough problems with governors issuing orders and denying free personal movement, that the idea that people are going to be ordered to download apps to monitor their movement is highly unlikely and probably not constitutional."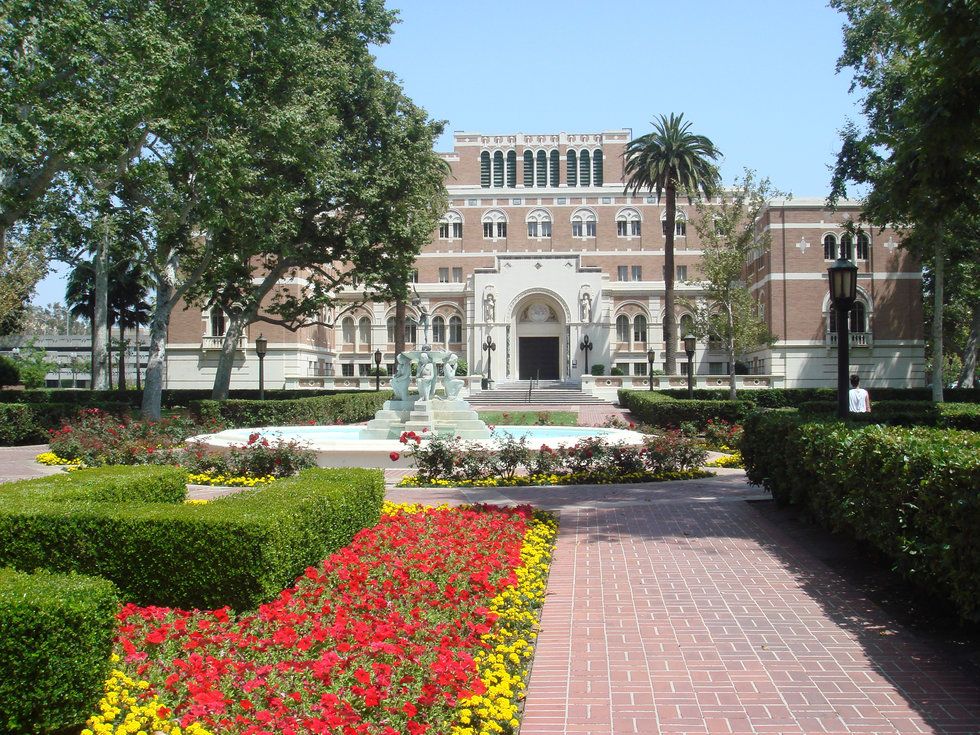 USC's Doheny Library. upload.wikimedia.org
Privacy advocates have repeatedly raised alarms over efforts by governments in China, South Korea, Israel, and other areas in the world to stop the viral spread through surveillance, and have warned about ensuring that any privacy tradeoffs are narrow and time-limited.

"There's several red flags," said Bennett Cyphers, a staff technologist with the Electronic Frontier Foundation, a nonprofit digital rights advocacy group. That includes the fact that GPS, when you're not in an area with tall buildings, provides accurate information roughly down to 15 feet. Precise location data isn't accurate enough to do reliable contact tracing. If people choose to limit the specificity of their location data, then it will be even worse.
"Even if I just stay in my house all day, there are probably hundreds of people within a thousand feet of me that I never interact with," Cyphers said.
Shahabi has repeatedly brought up concerns about privacy implications of the work in an interview with dot.LA and in the grant itself, stating that "such use also heightens concerns on individual privacy and data abuse" and that there needs to be "a careful balance or privacy protection with public health benefits."
The app would enable users to control and refine how frequently their data is captured and how detailed it is, the grant states. The grant would also investigate "privacy-preserving" ways to share collected data for further research studies.
Shahabi would aggregate the risk scores for individuals using AI to calculate risk scores for community areas as part of what he wants to call his pandemic tool kit, or Pandemic Risk Evaluation Platform (PREP). He believes that this aggregation would somewhat alleviate individual privacy concerns for public use of the data by policymakers and others, and is also less potentially problematic than the Apple and Google method.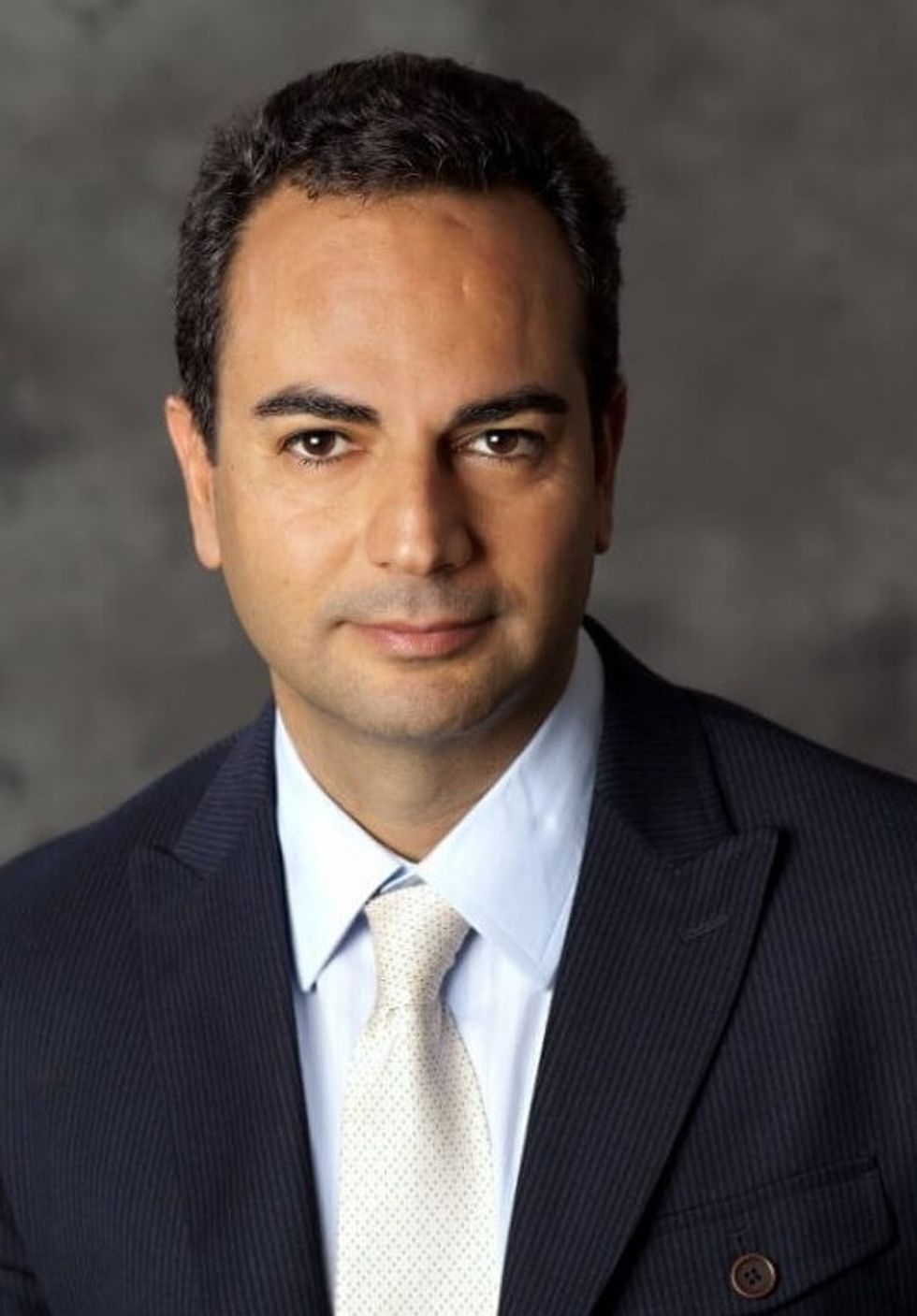 Cyrus Shahabi, USC professor of computer science, electrical engineering and spatial sciences, and chair of the Computer Science Department.
Shahabi said he is working on getting some raw location data from an outside company to begin doing some risk analysis work.
For privacy advocates like Cyphers, the concern is if user location data is ultimately collected and stored by a single entity, it ups the privacy risk to people who participate. And the privacy risks are still "massive" even with low-resolution data, he said. The data can give a general idea of where a person lives and works, plus when the person arrives there and elsewhere. Such cell-site data is used by police to make cases regularly.
Risk scores could also become problematic if a school or employer requires students or workers reveal them as a condition of receiving a benefit, entering a building or returning to their office, Cyphers said. How the scores are created, whether users are informed about what makes them up, and how they're used are all crucial questions that need to be transparently answered.
"When you introduce 'scoring' that takes other factors into account, it complicates everything, and increases the risk that users will be misinformed or discriminated against due to factors beyond their control," Cyphers said.
In China, the government has used Alipay Health Code, giving citizens a QR code inside the app that's colored red, yellow or green to indicate your health status, with the color green enabling you to travel freely. Law enforcement authorities were involved in the app's development, according to China's state-run media.

Klausner, the epidemiologist, said "we generally feel that voluntary notification where we educate people and empower them with tools to do the notification themselves is the most effective (way) and we've built digital tools for them to use over the past few decades," including a new one that lets you notify people swiftly and directly via text or email immediately and directly.
He added: "It's going to be difficult to get Americans to agree to involuntary surveillance" and to agree to download or opt into such location tracking on a basis large enough to be effective.
--
Do you have a story that needs to be told? My DMs are open on Twitter @latams. You can also email me, or ask for my Signal.
As this novel coronavirus has rapidly spread through dozens of states this past week, the daily lives of Americans have been upturned to such an extent that many people have grasped for a comparable time in history to look back to in terms of its likely impacts on society as a whole.
For many Americans, that's Sept. 11, 2001.
The comparison comes with a worrisome dark side, which privacy advocates have started to sound the alarm on.
That's because as Americans grieved the terrorist attacks on their homeland nearly 19 years ago, they also called for swift action. Lawmakers moved quickly to craft the USA Patriot Act and the president signed it into law just over a month after the attack. The civil liberties and privacy repercussions of the act, and what it later wrought, are still felt today.
With governments and the private sector both rushing to stop the spread of COVID-19, governments such as South Korea's have used massive tracking initiatives — including a mandated GPS-tracking app, designed to keep its people safe from those who break quarantine and punish those who do. Privacy advocates warn that much like worries about the spread of this new coronavirus, once citizens begin worrying about the loss of privacy, it's probably already too late.
The Electronic Frontier Foundation, a nonprofit digital rights advocacy group, is asking the public to keep in mind protections for their own civil liberties when asking the government for better tracking of the virus's spread.
"As our society struggles with how best to minimize the spread of this disease, we must carefully consider the way that 'big data' containment tools impact our digital liberties," their staffers wrote on March 10. "In the digital world as in the physical world, public policy must reflect a balance between collective good and civil liberties (but) extraordinary measures used to manage a specific crisis must not become permanent fixtures."
A seemingly strange bedfellow on this issue is Palantir Technologies, a private software company that does data integration and analysis, with co-founders that include Peter Thiel, its chairman, and Alex Karp, its CEO. The company's early ties to the intelligence community provides a cloak-and-dagger mystique as well as fuels concerns surrounding the use of its software by the U.S. government. In-Q-Tel, the Central Intelligence Agency's venture capital arm, helped Palantir get its start roughly 15 years ago through an early $2 million total investment.
On Tuesday, the company released a recommended set of principles for organizations battling COVID-19 to follow in order to "use data effectively yet responsibly."
"We are already starting to see in this country and other countries a growing chorus for action, and in exigent circumstances the impulse is to move quickly and to set aside any normative concerns that may otherwise create reasonable impediment," said Courtney Bowman, who heads up Palantir's global privacy and civil liberties engineering team. He spoke by phone with dot.LA on Monday night.
Bowman said that in the wake of 9/11 there was a real need for national security and intelligence agencies to parse and organize vast silos of data, which is ultimately what Palantir decided to tackle. With that early history in mind amid the outbreak of COVID-19, Bowman decided to outline the "best practices for using data during a crisis" and plans to publish it online on Tuesday.
It's "a way to make the problem more tractable to agencies," Bowman said. "Particularly those reeling from shock."
The software firm said it's also having conversations with a number of local and state jurisdictions to provide them with services, which may be one reason it's willing to discuss its privacy principles but it could also explain the broad range of entities that use its software.
Today the private company works with multiple departments of the U.S. government, including the justice, defense and homeland security departments, where it was most recently criticized for allegedly allowing its software to be used to help with the Trump administration's deportation efforts. (Palantir has strongly denied that.) But also, the Department of Health and Human Services, which includes the Centers for Disease Control, where helps with human disease outbreak response, and the National Institutes of Health. It also works with multiple companies, nonprofits and NGOs, including Merck, Sanofi, the United Nations, World Food Program, National Center for Missing and Exploited Children, and Mercy Corps.
Bowman shared his recommendations with dot.LA (below). First, a major caveat from the data integration and analysis firm: "Data is not a panacea," Bowman said. It's merely a tool.
Focus on decisions that need to be made, not the insights that you hope will be discovered: Focus only on data that is necessary to help make those decisions so you aren't overwhelmed.
Start with the data you have: Do not amass all the data. Instead, identify gaps in the data you have, who has what you need and why it is or isn't helpful. Only once you've identified critical gaps should you reach out for more data.
Beware the shiny new object: Don't rush to adopt the newest technique, whether that's AI or facial recognition, without knowing how accurate, reliable or biased it is. Instead, invest in strong data-management, which may be more valuable for critical analysis.
Look beyond quick wins: Try to build a unified set of data that lets you quickly adapt to changing and possibly related concerns. For example, a look at national supply-chain investments could be potentially repurposed for anticipated hospital shortages.
Set rules on data use from the start: Make sure you establish and enforce rules on how the data should be used and who can access what in order to prevent misuse. "Even the most well-meaning or problem solvers sometimes are blinded to the risks of the solutions they create," Bowman writes.
Establish safeguards: Put protections in place so that you can tell who input the data and how it is used. Make sure that individuals are held accountable for decisions they make that may impact peoples' health, safety, privacy and civil liberties, especially during a pandemic when stakes are high and time pressure is significant
Secure data before sharing it: Cyber criminals are also cooped up at home and online during a pandemic and aren't taking a break. Scammers have already tried targeting those worried about the coronavirus with malware and phishing scams. Remember that once data is distributed, it's hard to pull back. Look at the risks and benefits and figure out how to enforce security, privacy and minimize what's shared. "Technology should enable data sharing only to the extent needed and, critically, only for the time period needed," Bowman adds.
Build a data governance body: Bring a dedicated body of experts together to give advice on managing data access and recommend measures for mitigating potential abuse.
Serve the patient and respect human dignity: "Societies must emerge from a health crisis with their values intact," Bowman writes. While authoritarian responses to pandemics may be more effective in the short term, it comes at the expense of individual privacy and liberty. This doesn't have to happen.
"Exceptional actions carried out under exigent circumstances often define new norms, for good or ill," Bowman writes. "This is an emergency – perhaps the defining one of our age. In acting decisively to defeat this pandemic, we must do so in a way that we will recognize ourselves when it's done."
__
Do you have a story that needs to be told? My DMs are open on Twitter @latams. You can also email me at tami(at)dot.la, or ask for my Signal.
From Your Site Articles
Related Articles Around the Web