Photo courtesy of WeeCare
Erika Metry is trying to figure out how to pay the mortgage on the tidy, three bedroom Inglewood home where she and her mother run a small childcare center that's now looking after kids of frontline workers.
The children she took care of pre-COVID-19 no longer come, but she's one of the lucky small-business owners who can keep their doors open during the pandemic. Metry has stayed afloat thanks in part to her partnership with WeeCare, a Marina Del Rey, venture-backed company that has been connecting essential workers to childcare providers.
As the pandemic has worn on, about half of the nation's childcare centers have closed and about a third of childcare homes have shuttered, according to a survey by the National Association for the Education of Young Children. Meanwhile, half of the employees that made up the industry are furloughed or out of a job.
That could be a major problem in California as everyone from distributors to retail sales clerks return to the workplace on Friday. Safety restrictions have severely cut how many children some facilities can take. So, parents of young children desperate to go back to work may find themselves not only jittery about returning a child to daycare, but there simply may not be room for them.
And the winnowing capacity could strain the budgets of many care facilities with high rent costs and that were already operating on thin margins.
"We don't know what's going to happen next," Metry said. "We are waiting for all this to pass."
Metry's daycare Wonderland WeeCare can accommodate 14 children, but she's only been taking care of three since the outbreak.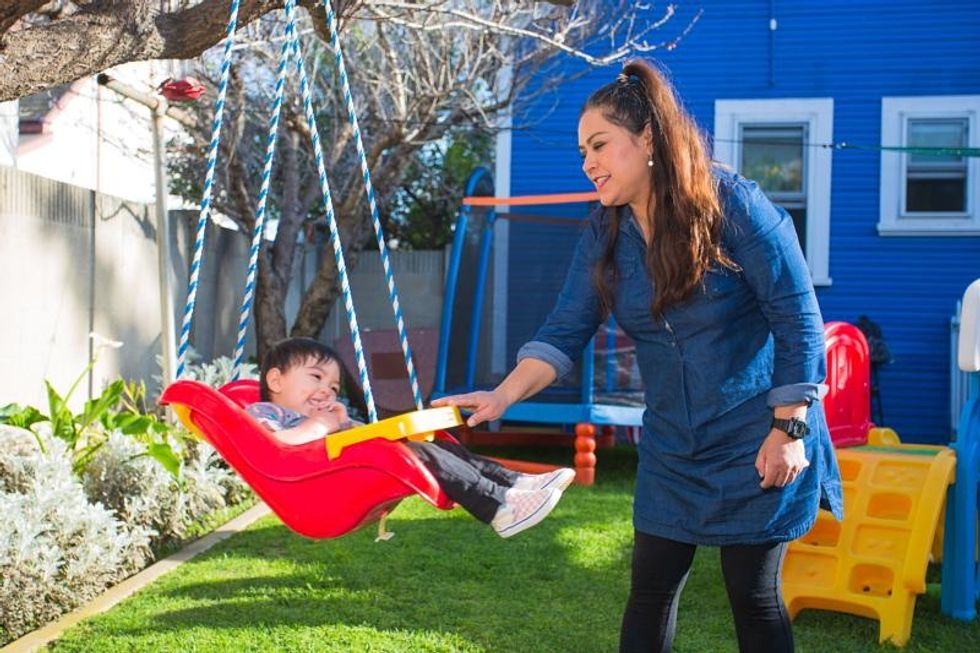 Childcare Providers Are Getting a Lifeline From L.A. Startup WeeCarePhoto courtesy of WeeCare
In Los Angeles, childcare facilities have been able to stay open during the pandemic for essential workers, but with parents staying home more than half of centers closed. Meanwhile, many smaller home daycare centers like Metry's remained open.

"A number of the programs that have closed will not be able to reopen once the pandemic has subsided," said Rhian Evans Allvin, chief executive of the National Association for the Education of Young Children. She added that there was already a shortage of daycare before the pandemic swept the nation, and it may only get worse.
"What we don't know is if the overall supply lessens dramatically, how many providers will be left?" she said. "I would imagine that overall there will continue to be far more demand than there is supply."
The Center for American Progress has estimated the pandemic could eliminate as many as 4.5 million childcare slots nationwide.
"I think you could make the argument that larger providers can weather the storm longer because of how they're financed, but we've not been through this before," said Evans Allvin. "So I don't know."
Metry has been able to survive in part because of her association with WeeCare.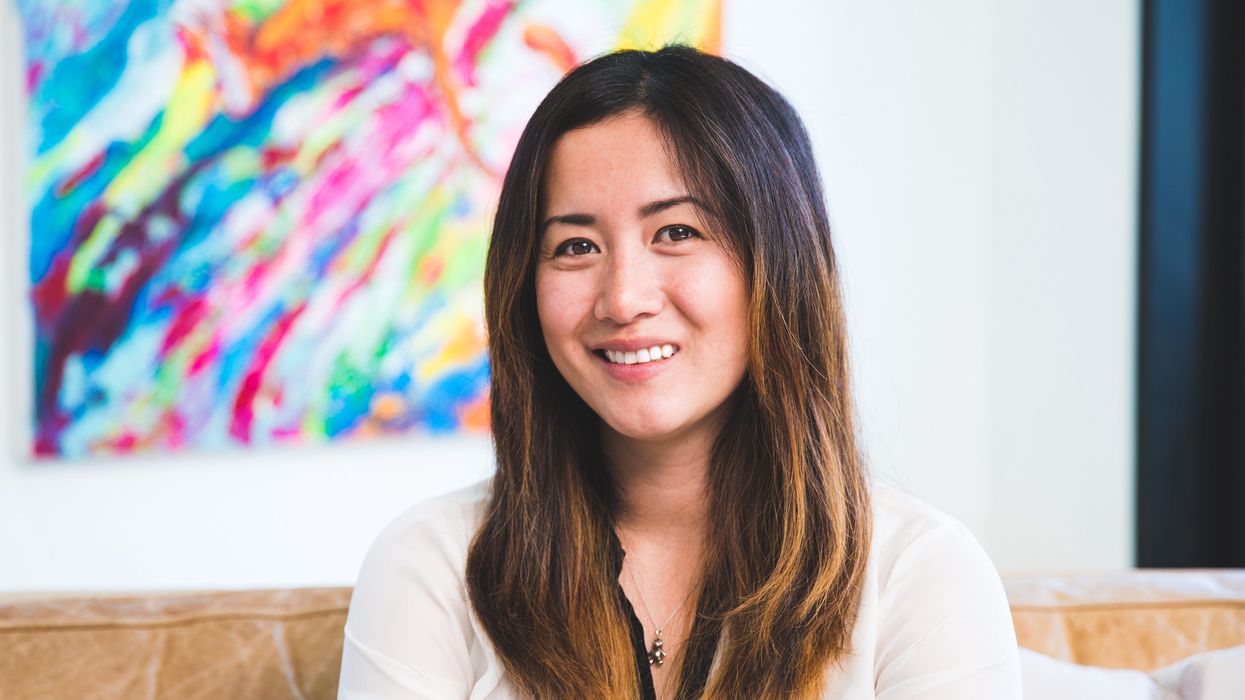 WeeCare CEO Jessica ChangPhoto courtesy of WeeCare.
Founded in 2017 by Jessica Chang, the company takes care of the administrative tasks for home daycare, helping with marketing and other functions. The service helps keep the costs low for the provider, making the service more affordable for parents. Since the COVID outbreak, it has helped ensure that everyone's temperature is checked through video monitoring.

The company, which raised a seed round of $4.2 million led by Social Impact in 2018, is one of two working with Los Angeles Mayor Eric Garcetti's office to find daycares for essential workers.
Garcetti has offered a $100 stipend per shift for qualified hospital employees needing care. The program has provided a steady stream of parents knocking at the door of Chang's network of homecare providers.
It's given Metry some income as her other clients are still at home. Meanwhile, her mother brokered an agreement with the bank to defer mortgage payments. And though she hoped to secure a small business loan, she hasn't been able to get one.
Chang, who previously worked in private equity, started the business after having a child and finding quality care difficult to find. Her idea was to help small mom-and-pop schools — which make the bulk of the market — with billing, marketing, schedules and helping connections with parents. Her network of childcare providers spans 20 states and includes about 2,000 daycare providers, a number that's gone up since the pandemic.
COVID-19, she thinks, can actually help small homecare providers.
"Daycares are really well positioned right now; they naturally have smaller settings and naturally don't have a lot of people coming in and out," she said.
Under new state guidelines, childcare facilities cannot have more than 10 to a group of children and are required to be screened for illness. Larger centers that rely on a bigger population of children can have challenges making the economics pencil out as their capacity diminishes.
"I think what's going to end up happening is people will reevaluate childcare, and they're going to go back to daycare, like home daycare, as an option for their children," Chang said.
In the meantime, the small centers have other challenges.
"Supplies have been really hard for daycare providers," she said. "They're considered essential workers, but not according to Amazon."
Metry said she gets up early on the weekend to hunt for basic cleaning supplies such as paper towels and disinfectants that are still in short supply at stores.
Ahead of the loosening of stay at home orders, Gov. Gavin Newsom announced the opening of a state portal for childcare referrals that could help parents. And last month, he set aside $50 million for cleaning supplies and another $50 million for childcare vouchers.
Max Arias is president of the SEIU 99, which has been organizing childcare providers and sits on a statewide union coalition for childcare workers. His group has been trying to help find cleaning supplies for many who can't get what they need at Costco or other stores.
But he said in the long-term, the industry needs sustained help. He's been pressing Newsom to create an emergency childcare fund similar to Los Angeles that would accept matching funds from the corporations that are putting people back to work.
"There's going to be a high need for childcare as the economy reopens," he said. But with state finance officials projecting a $54 billion deficit, he's worried programs that rely on subsidized child care could lose much needed funds just as the system is at its weakest point. Cuts to the programs would mean "a lot of providers will have to close and a lot of families will lose access to the subsidized childcare."